June payday is here and 4th July – the day that marks the easing of lockdown rules – beckons. The life you once knew is soon within your grasp. Now your agenda is packed full of outdoor workouts, beer garden gatherings and maybe even a Mediterranean holiday. Our June payday edit is bursting with things to leave you looking and feeling your best this summer…
LOVE YOUR SKIN
BODY BUTTER – SOL DE JANEIRO
Brazilian Bum Bum Cream (75ml)
£18.00
Bums are a nation-wide obsession in Brazil – that's why they show them off in the world's smallest bikinis and best fitting jeans. The secret to a brilliant Brazilian booty (even if you're shaking it in slightly less temperate climes) is this rich body cream. Enhanced with guaraná, a native Amazonian plant that is one of the most potent forms of caffeine on the planet, it's perfect for stimulating circulation and keeping posteriors at their smoothest.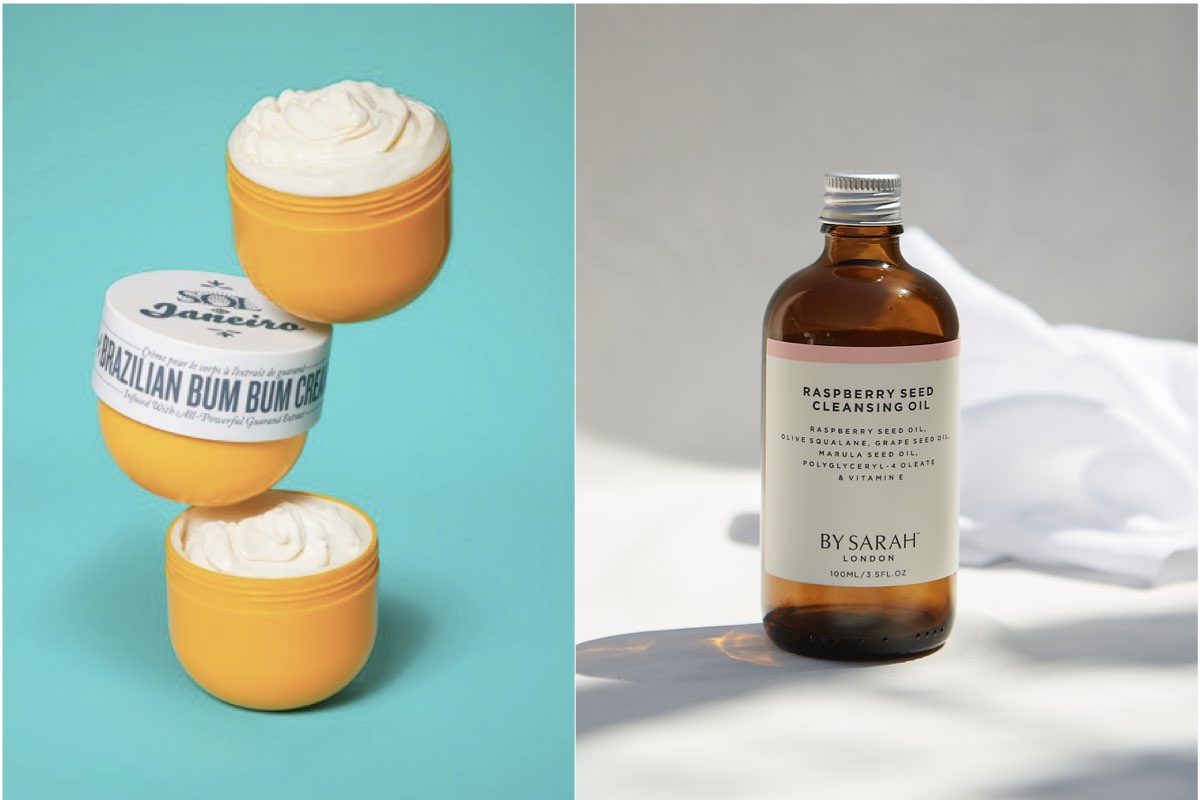 CLEANSER – BY SARAH LONDON
Raspberry Seed Cleansing Oil (100ml)
£38.00
Cleanse and refresh your skin with this gentle, plant-based natural oil. Plant oils and a plant based emulsifier transforms into a light, cleansing milk on contact with water to remove make-up (even waterproof mascara), SPF and daily impurities to reveal clean, healthy skin. Includes upcycled raspberry seed oil which contains 20% more Vitamin E to protect your skin.
SPF – SUPERGOOP!
Unseen Sunscreen SPF 30 (15ml)
£15.00
Completely invisible, weightless and scentless, this sunscreen provides broad-spectrum protection that's reef-friendly (without clogging pores). Infused with a cocktail of targeted, skin care ingredients – from blue light-neutralising red algae to hydrating meadow foam seed and doubles as an excellent primer for make up.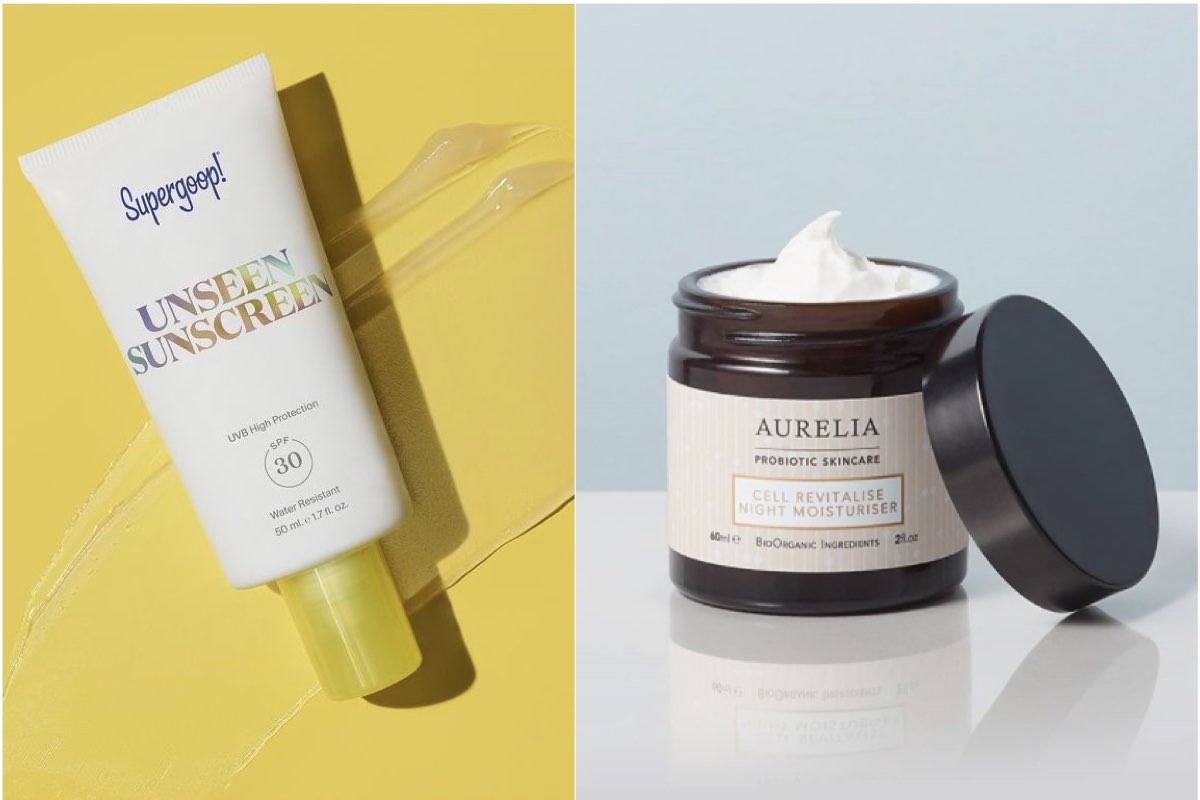 MOISTURISER – AURELIA PROBIOTIC SKINCARE
Cell Revitalise Day Moisturiser (60ml)
£58.00
With an ultra-light whipped texture this moisturiser is easily absorbed and completely non-greasy. A beautiful blend of plant and flower essences works to hydrate, soothe and refine dulled complexions – recapturing radiance whilst leaving skin flawlessly smooth, plumped and shine-free.
GET YOUR LEGS OUT
SHORTS – LULULEMON
Hotty Hot Shorts
£29.00 – £48.00
Max out your stride in these shorts designed with extra room to let you move freely. We love them in Incognito Camo Gator Green/Black. Or get them in Carnation Red for just £28 – they made too much.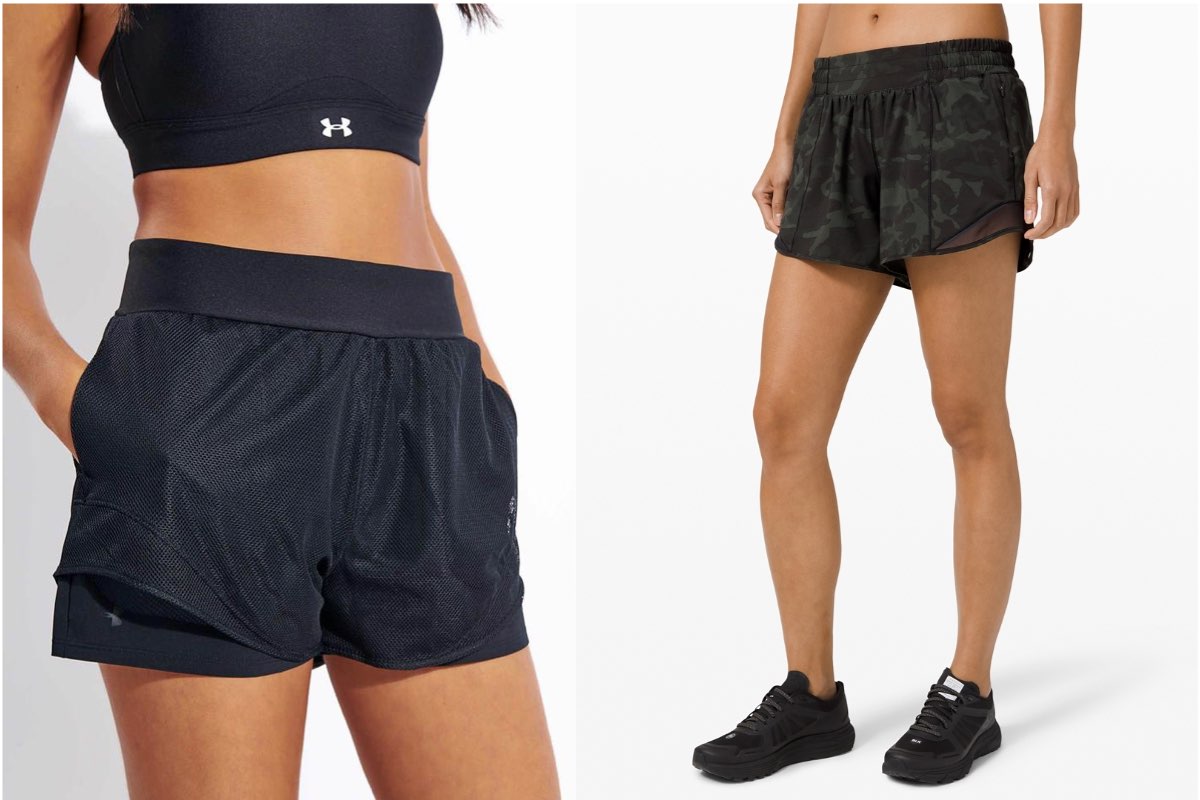 SHORTS – UNDER ARMOUR
Warrior Mesh Shorts
£34.00
The clue is in the name, these shorts were made for warriors. The ones that battle a bootcamp, pound a treadmill and keep asking for more. The shorts are super light with a soft knit waistband for added comfort. Just like you, they are tough and always ready to go.
FAKE TAN – ST TROPEZ
Purity Vitamins Bronzing Water Body Mist
£31.00
Lightweight and easy-to-use, simply spritz onto skin for a supercharged sun-kissed glow. It's infused with 95% natural skincare ingredients, hydrating hyaluronic acid, refreshing green mandarin water and  Vitamin C and D boosters to mimic the effects of the sun, without the damage. The vegan-friendly formulas are contained in a recyclable bottle, made from recycled plastic.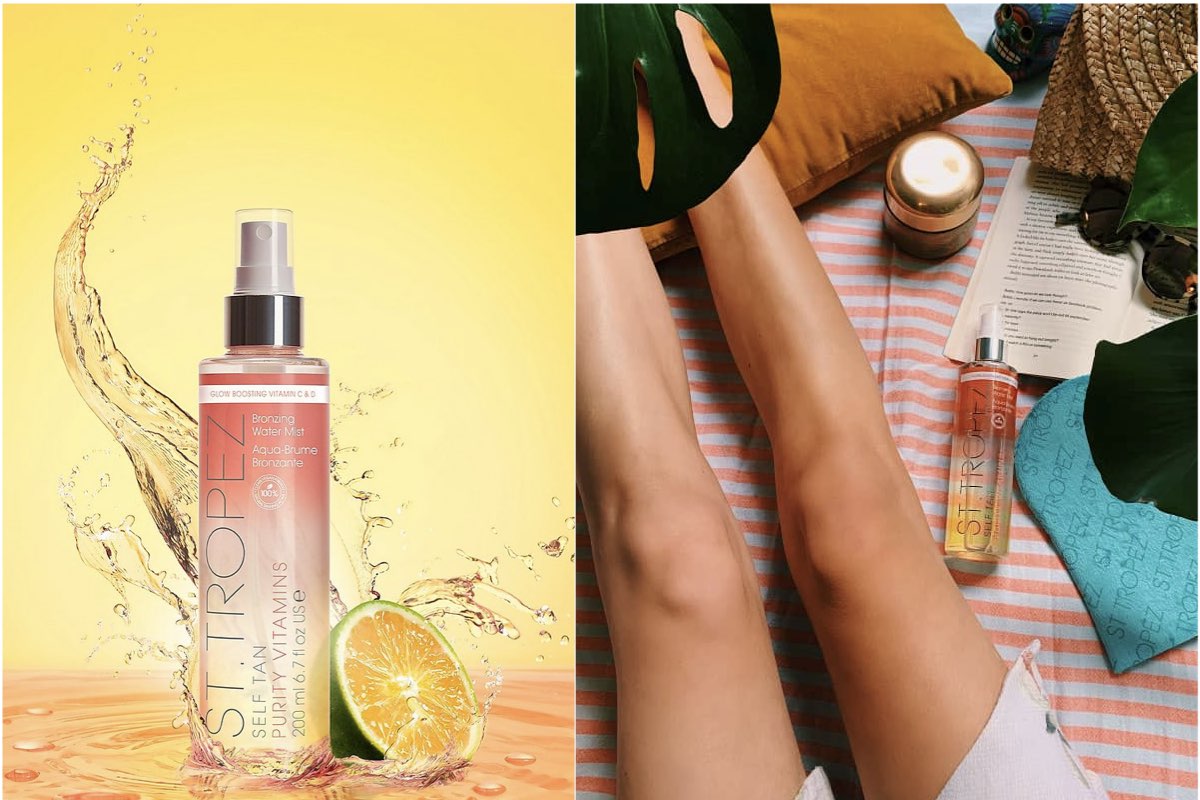 GET HOLIDAY READY
BIKINI – WHISTLES
Tortoiseshell Ring One Shoulder Bikini
£19.25
London-based label Whistles are renowned for clean silhouettes and premium fabrics with relaxed fits to keep you comfortable. Their swimwear range doesn't disappoint. We love this Whistles exclusive Tortoiseshell Ring One Shoulder Bikini in black. The epitome of chic that's also super comfy thanks to its soft, stretchy swim fabric.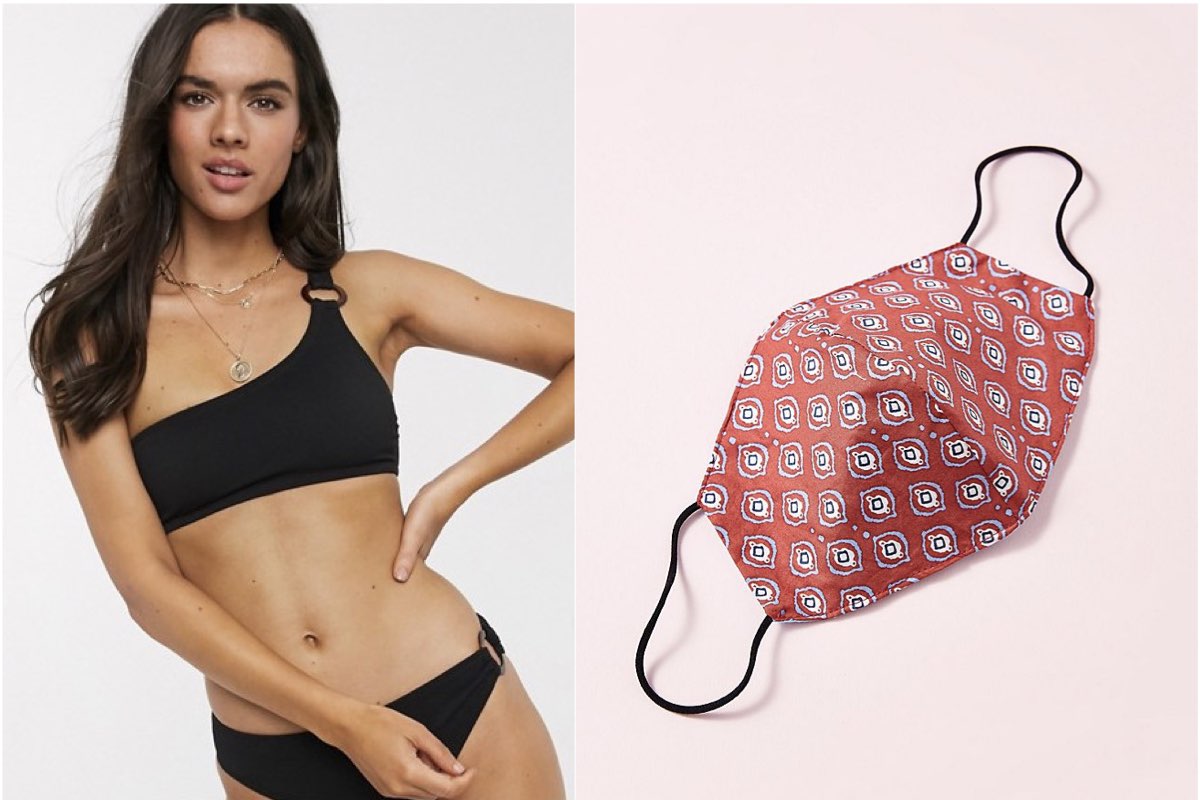 FACE COVERING – ANTHROPOLOGIE
Sanctuary Organic Cotton Reusable Face Mask
£8.00
Essential for travel. Crafted from soft, organic cotton, this face covering offers a comfortable fit that's perfect for everyday use. Its reusable design can be disinfected or washed after each wear. All profits from The Sanctuary Face Mask will be donated to NHS Charities Together.
CBD – CBII
CBD Discovery Duo 2% + 5% 2ML
£19.00
Returning to the new normal is bound to come with its ups and downs. Stay balanced with CBD and keep it in your bag at all times. New to CBD? CBII have launched their Discovery Duo, a CBD starter-kit to discover their 2% and 5% oil strengths over 7-days for only £19. Try this introduction to CBD to support your daily wellness routine and receive a voucher for 20% off your next CBII purchase.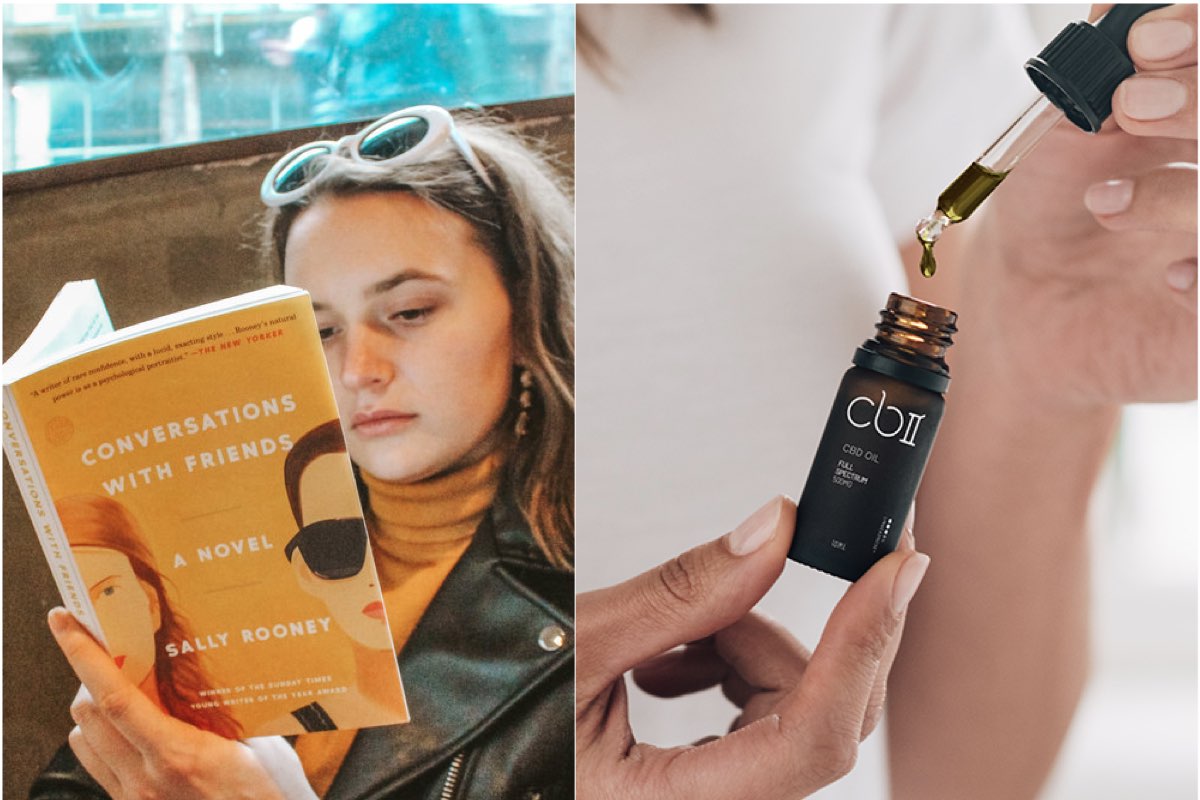 READ – CONVERSATIONS WITH FRIENDS
By Sally Rooney
£7.99
If you loved Normal People, you will love Conversations with Friends about two couples whose relationships become messily entangled. Described by the New York Times as a 'new kind of adultery novel', it is also sharp, bitingly funny fiction that digs deep into identity and communication; slicing into the divide between who we are, and who we present ourselves to be. Definitely one for the beach bag…
PEDICURE – SCHOLL
Expert Care Dry Skin Foot Mask
£5.99
When was the last time you had a proper pedicure? Scholl's Expert Care dry skin foot mask is designed to provide the intense feeling of hydration. In it's foot sock format, this mask is non-greasy and easy to use, which means after one simple application you'll have super soft, silky feet. 20-minute treatment gives 24hour hydration. Includes 1 pair.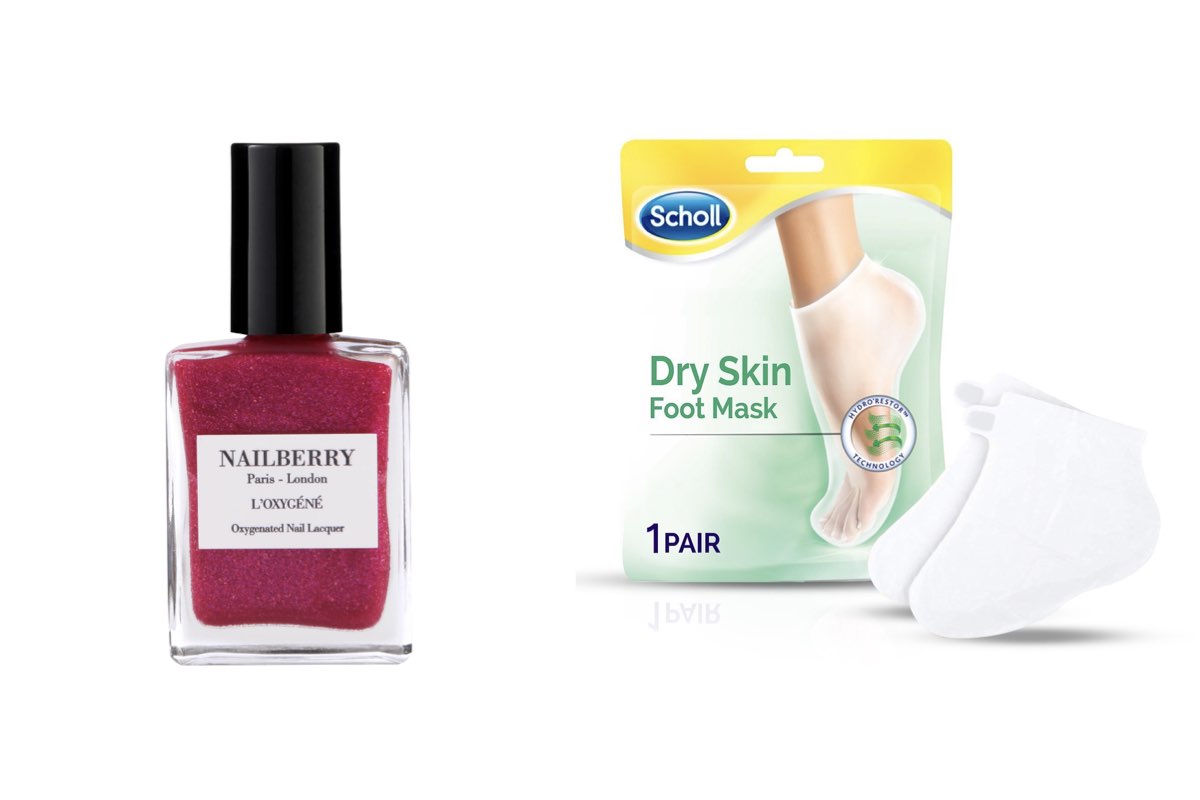 MANICURE – NAILBERRY
L'Oxygéné range
£15
Nailberry's multi-award winning L'Oxygéné range has been developed to deliver a healthier manicure with no compromise on colour. Each shade has been formulated to be 12 Free, Vegan & Gluten Free, Cruelty Free, Breathable / Oxygenated, Moisture Permeable, Certified Halal, Long Wear and High Shine. We love Berry Fizz for a slight sparkle.
COCKTAIL HOUR
FAKE A GIN – CEDER'S PINK ROSE
£16.00
A distilled non-alcoholic spirit with juniper and floral hints of rose and hibiscus, it combines exotic botanicals from the Cederberg Mountains in the Western Cape of South Africa with pristine Swedish water. It's also vegan, gluten free and sugar free, with only 2 kcal per serve.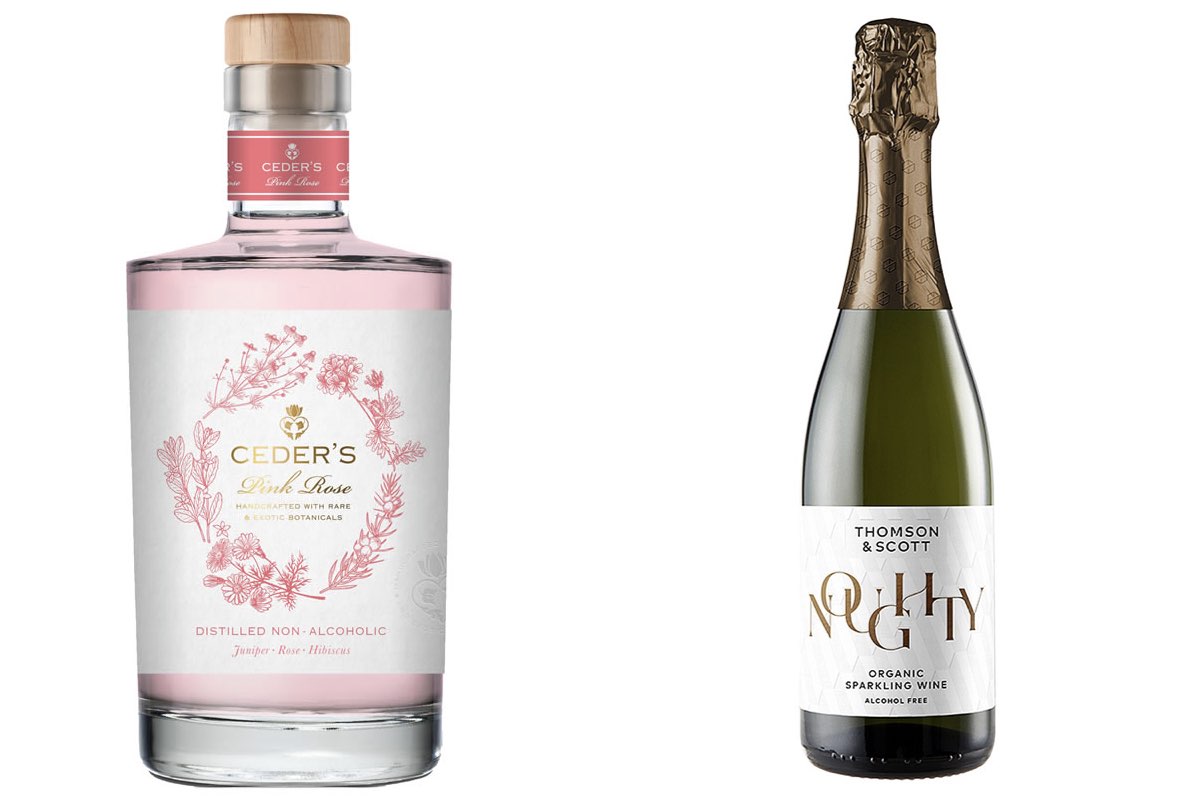 FAKE AN APEROL – CRODONO
£16.99 (10 x 10cl)
Fake an Aperol Spritz with Crodino – an Italian non-alcoholic, sparkling aperitif made with aromatic herbs.
FAKE CHAMPAGNE – 'NOUGHTY' THOMSON & SCOTT 
£8.99
This sparkling wine is produced using 100% organic Chardonnay grapes as part of a vegan production method. It is then de-alcoholised and lightly carbonated to give it its essential bubbles. The result is a crisp, elegant wine with subtle aromas that can beautifully echo equivalent alcoholic sparkling wines. It avoids pesticides, herbicides and any added perfumes, so the wine is as pure as it gets.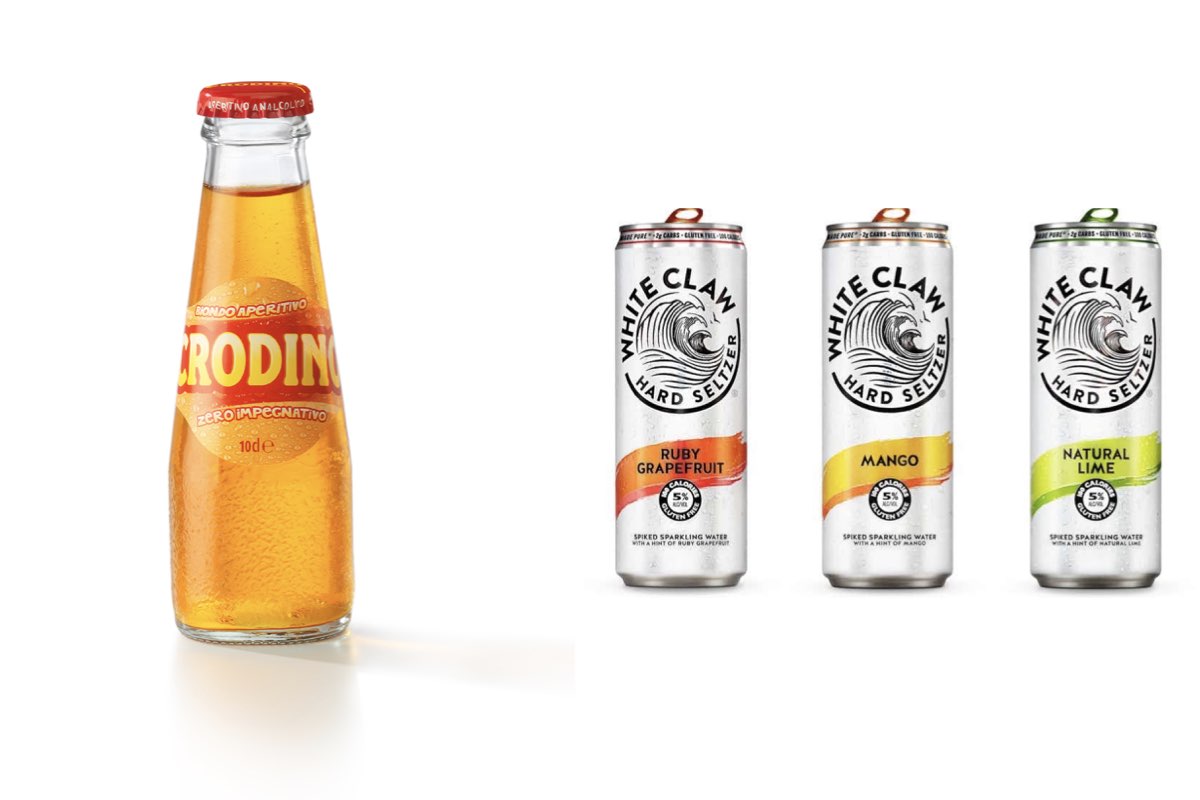 WHAT SURFERS DRINK – WHITE CLAW
£2.00
A blend of seltzer water, triple distilled spirit, and a hint of fruit flavour. With 95 calories per 330ml serving and 4.5% alc./vol., White Claw comes in 3 fruit flavours – Raspberry, Natural Lime and Black Cherry. DOSE writer and surfer chick Sophie Everard is a fan…
Get your weekly DOSE fix here: SIGN UP FOR OUR NEWSLETTER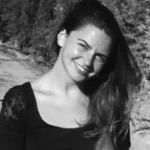 Hettie is the editor and co-founder of DOSE. A keen runner, she's also partial to a blast of high-intensity and hot yoga. A country girl at heart, she divides her time between London and the lush rolling hills of North Devon. When she's not jetting off on her next adventure, Hettie can be found in a candle-lit alcove with a laptop, a spaniel and a full bodied Malbec.