Meet Natalie, founder of Style me Sunday, a feel-good blog that fuses fashion with feeling, exploring the topics of body image and self-acceptance. After having her two little girls, she decided to kiss her fear and self-loathing goodbye and stop scrutinising every body part. Now, she's on a mission to help all women around the world to love the skin they're in…
Why did you start the 'Style me Sunday' blog?
I wanted to do something in fashion originally, but I had no qualifications. I was pregnant with my second child and felt the need to do something just for me. It helped me find myself again. I was feeling like I'd lost some of my identity since becoming a mum. The blog has helped me to gain confidence and now I discuss many important topics that I'm passionate about.
How has your attitude towards your own body image changed over the years? 
Changing the narrative in my head was a decision that needed to happen. It was having children that initiated it for me. How can I love my daughters so much yet hate the reflection that stares at me? What if it was my daughters who were staring in the mirror having those thoughts of unworthiness and self-loathing? That's when it all started to change for me. Life was too short to spend it scrutinising every body part. I had bigger fish to fry. I don't know exactly when that switch flicked but I'm bloody glad it did.
You say that fashion and feelings are intrinsically linked, why is this?
I think clothes are usually an expression of how you are feeling, unconsciously we tend to dress how we feel. I have tried to make this more of a conscious effort. So if I'm not feeling on top form, I purposefully go for bright colours or bold prints – I find it really helps elevate my mood.
You met your husband when you were 16. What is the secret to your relationship?
Ha. Luck and hard work. we both come from broken homes, it was high on our priority that the same didn't happen to our children. Obviously I can't stay we'll always be together but if it did split we would work hard to make it amicable. Let's hope that doesn't happen, ha. My husband is a wonderful father and I would never want to come between his relationship with the girls.
What do you love most about being a mum of two?
The cuddles. First thing in the morning the girls jump into my bed and we put the alarm on snooze and have cuddles for as long as possible before we reluctantly get out of bed and start the day.
What was it like working as a midwife?
I loved being a midwife, supporting and advocating for women is the best thing in the world to me. However I found the long days and shot work difficult to manage with two small humans.
Which women do you look up to the most and why?
I come from a family of strong female characters, so my sisters and my mum are huge sources of inspiration – we inspire each other.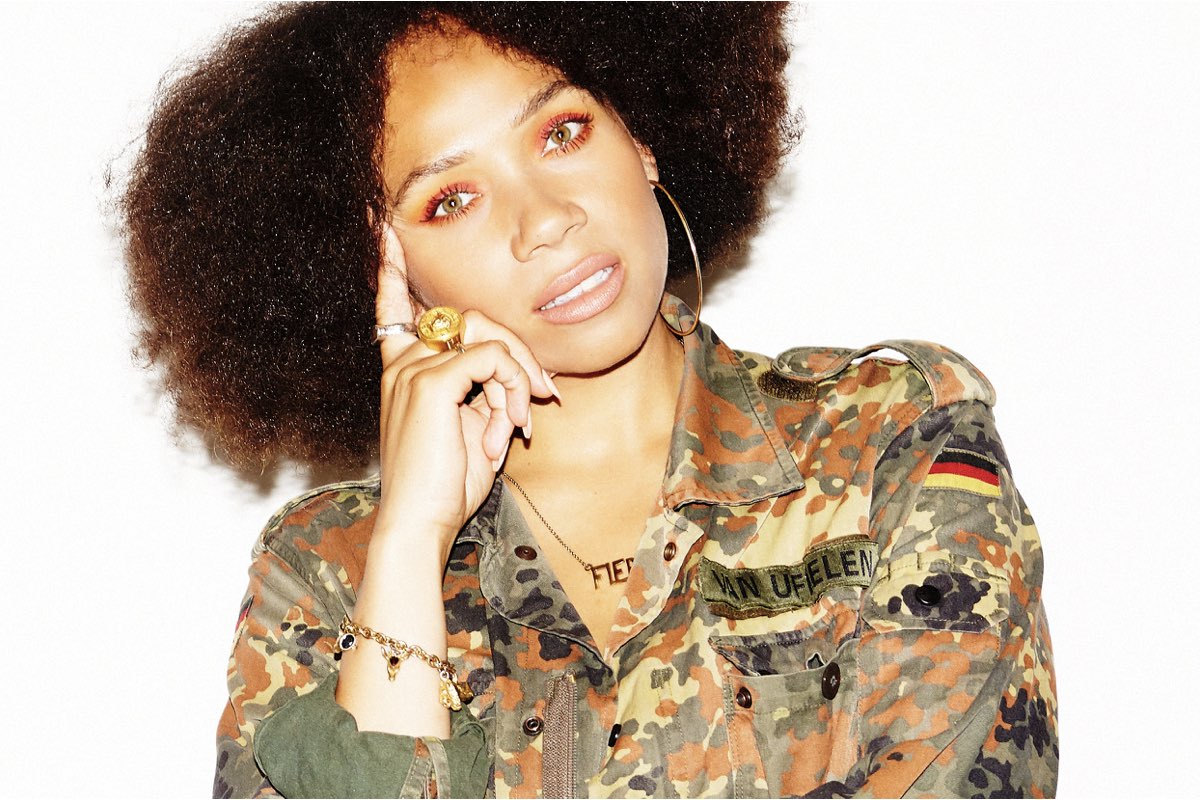 What are three things you wish you could tell your younger self?
You are capable, you have more power than you realise so try not doubt yourself so much.
Favourite things about living in East London…
It's close to central London, but where I live there's loads of green spaces and I love to walk the dog in the forest. Also the fashion inspiration is always epic, especially around Shoreditch.
Tell us more about the Warrior Woman Project…
The Warrior Woman Project is about not wishing to be anyone or anything else, it's about being comfortable in the skin your in and learning to love yourself and fulfilling your true potential. Last year I did this by organising a big photoshoot with inspiring talks, live art and music. People were encouraged to step outside their comfort zones and have beautiful photographs taken in their underwear. People loved it, and many have said they felt a huge shift mentally after attending. I am planning to do more this year.
Life mantra…
It changes all the time but at the moment it's: "Even if it scares you, do it anyway".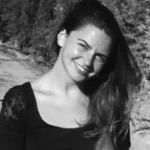 Hettie is the editor and co-founder of DOSE. A keen runner, she's also partial to a blast of high-intensity and hot yoga. A country girl at heart, she divides her time between London and the lush rolling hills of North Devon. When she's not jetting off on her next adventure, Hettie can be found in a candle-lit alcove with a laptop, a spaniel and a full bodied Malbec.