60 minutes entombed in a dark, confined space (in Vauxhall of all places) might sound like your idea of a nightmare. But when you surrender yourself to the stillness, the amygdala shuts off and something truly magical happens. Don't believe us? We sent DOSE contributor, Malachy, along to put it to the test…
I think I might be dead but if I am, let me tell you… it feels absolutely wonderful. Like I am floating in the sky… inside my mother's womb… at the start of the universe before the Big Bang or at the very end, when there is nothing left. I feel peaceful. My body has never felt more incorporeal and infinite, yet at the same time, like it never existed at all. But I am not dead. I am floating in some epsom salt some water in Vauxhall at London's premier float centre.
The floatation lair is like something out of a Nicolas Winding Refn film. A moodily lit room, a shower, a humming neon glow and a pod at its centre.
As instructed, I get into my birthday suit, have a shower and lift open the bonnet of what looks like an alien spaceship.
I close myself in and once I have my bearings I switch off the light leaving me in total darkness. As instructed by the team, I try out a few different arm positions and focus on my breathing. I soon start to feel very tranquil, as my aches, pains and worries melt away from my weightless body.
The pod is surprisingly spacious. I bob around very gently as I adjust my position to find my best spot.
Gradually, the music (think William Basinski b2b a very relaxing elevator ride) fades out and I am left in complete silence.
There is utter silence apart from my heart beat, gentle breathing and the occasional droplet of splashing as my body rocks on its watery cradle.
My mind drifts in and out of various thoughts, and moments of utter blankness (not a rarity for me, I admit). I keep my arms by my sides, I stretch them out above my head. It's a unique feeling. Physically it feels unusual but lovely. Mentally, it's un-stimulating in the best possible way. After what feels like minutes (but is actually an hour), the music fades gently back in to stir me from my slumber. It doesn't take a huge leap of imagination to see why the practice has become very popular with people recovering from PTSD. Current studies also shows that a float releases similar chemicals in brain to powerful anti-anxiety drugs.
I am told there are myriad benefits to floating that span the physical and mental. From improved posture, to muscle recovery, to improved concentration and relief from anxiety and depression, floating advocates claim it is a cure for a broad range of issues. It's unsurprising that it's becoming increasingly popular in a world where we are increasingly being asked to be "always on", whether by our workplaces, screens, or social demands.
Many people are beginning to build floating into their regular health and wellness routines, as we've witnessed with yoga and meditation. After only one session, I'm beginning to see why.
Afterwards, I struggle to remember feeling this relaxed. My whole body feels light and my breathing is deep and calm. I shower again and head to a relaxation from for cold water and hot fruit tea, where you can relax on a sofa and chat to other people who've just floated.
There's also a 'Hollywood Room' with hair dryers and straighteners in if you want to beautify yourself before heading back to the outside world. As someone who is naturally rather sceptical, I was pleasantly surprised about how effective just one hour in the tank was.
After my float I headed home and had a wonderful night's sleep, though many people use it as the way to start their day to enhance concentration and focus before work, and many people use it to aid muscle recovery after gruelling workouts or sporting events. Basically, there's no bad time to float.
With Floatworks planning on opening a further 6-10 centres around London over the next five years, make sure you're ahead of the curve and get a session in before a centre pops up in your neighbourhood soon!
Turns out I'm glad I'm not dead, or in space. And the best part about that is it means I can go floating again.
Address: Floatworks, 17b St George Wharf, Vauxhall, SW8 2LE
Tube: Vauxhall
Price: £50 for a session. Use discount code DOSE to get 15% off your booking. Not valid on the Intro Offer or Memberships.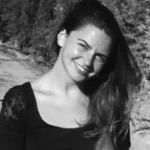 Hettie is the editor and co-founder of DOSE. A keen runner, she's also partial to a blast of high-intensity and hot yoga. A country girl at heart, she divides her time between London and the lush rolling hills of North Devon. When she's not jetting off on her next adventure, Hettie can be found in a candle-lit alcove with a laptop, a spaniel and a full bodied Malbec.