DOSE writer and property guru, Ian, makes the intrepid trip across town to Peckham, for a dose of yoga, Turkish Eggs and fig, turmeric & rosemary scones…
Last week I found myself at yet another dinner party where we all rigidly stuck to the seemingly acceptable topics of conversation for Millennials. Those of house prices, babies, and Farrow and Ball colours. Feeling like Bill Murray in Ground Hog day, I duly played along with a confidence borne from years of practice in the art of stinky, self-aggrandising, middle class chat.
I had hauled myself up onto the first rung of the property ladder years ago you see, and as such found it easy to hold court on this topic with irritating smugness. I'd long since perfected my sympathetic smile for those who didn't want to be "tied down" with a mortgage when it was still possible to buy a flat with 4 times your salary and 5% deposit. Those poor sods who now impatiently await their parents death to have even the remotest chance of buying that studio flat in Haringey. Yes, as long as I steered the conversation away from potties to postcodes I always earned my place as the Phil Spencer of the group – and this evening didn't appear to be going any differently. But then something happened.
Whilst I was eagerly spurting my pearls of property wisdom, the skinny beard in the corner suddenly piped up that he had bought in Peckham… 15 years ago. The shift in power was instant and absolute. His prescience to buy in an area so soul destroyingly rotten as Peckham in the early naughties had induced a reverential admiration in the group Pope Francis could only dream of. Not to be defeated, I spent the rest of the evening spreading rumours that he had a small penis.
Of course nowadays Peckham is firmly established as a simply lovely place to live and the bargains are no more. Having long since shaken off its Only Fools and Horses past, Peckham has recently been voted Europe's second most hippest neighbourhood. Only vegans are allowed to live there now. So it was with trepidation that my Canada Goose and I made the trip across town to Peckham's latest offering of all things hipster, Peckham Levels. You cant get much more edgy, east block cool than this. A converted multi-storey car park that very nearly went the way of most of my beloved childhood hangouts, and got turned into posh flats. That was until Southwark Council did what many councils still don't do, and asked the community what they wanted. "Employment spaces and arts hub" they cried, and so began its transformation from ugly duckling to slightly less ugly swan with a geometric haircut.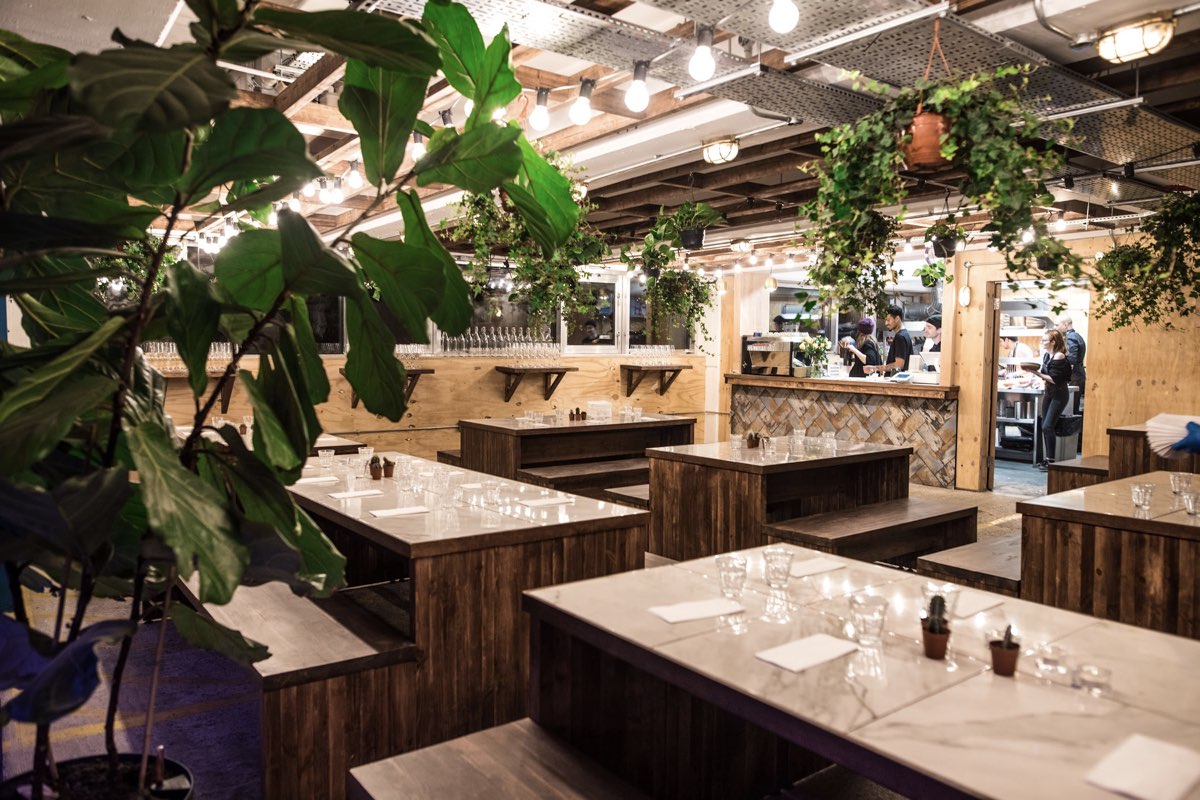 Opened in December 2017 Peckham Levels is a cultural and social hub across 7 floors providing work and studio space, exhibitions, bars and restaurants. I headed straight to LEVELSIX for a Lunchtime Yoga Flow class with Kirsty Gallagher. I knew of Kirsty through friends who had either been on her retreats or attended her London classes and so was excited to finally get the chance to find out if she did actually "rock", as my friend Annie put it.
Having arrived late and stressed out from a bit of mild traffic warden bashing, I settled onto my Lululemon mat and concentrated on Kirsty's lilting voice.  I instantly forgot my parking ticket woes as we chaturanga'd our way in and out of downward facing dog, always with the clearest of instructions from Kirsty on our position and breathing. I found the vinyasa style of her class agreeably demanding, and she led us through some lovely deep stretches that my body initially fought against until Kirsty told us to "do a little less". How wonderful. In a world where we are constantly expected to do more, being permitted to do less felt so beautiful I nearly cried. But then I do often cry at X-factor. I didn't want to open my eyes at the end of our shavasana. As with my exploits in the bedroom, it was over far too quickly for anyone's liking. No matter, I felt fantastic and I couldn't help but give Kirsty a big, over familiar thank you hug before heading over to the restaurants to meet LEVELSIX co-owner Will Wheeler for lunch.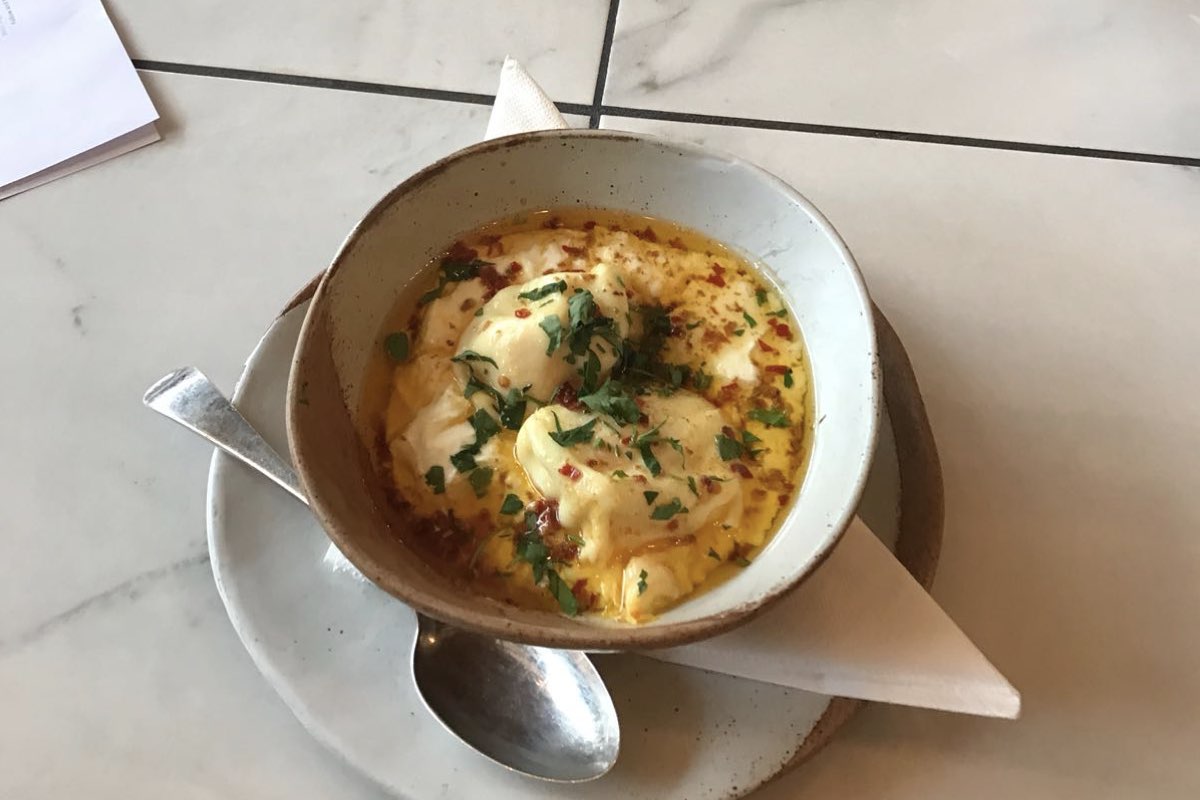 After umming and ahhing over the wide choice of street food offerings (I'm still not convinced I know what Poké is), we agreed on West, a Californian inspired kitchen and natural wine bar started by health enthusiasts and wine buffs Anneley and Jennifer. As we tucked into our insanely tasty Turkish eggs spiced with chilli broth and balanced with whipped labneh, Will explained the concept behind LEVELSIX.
[smartslider3 slider=122]
Now Will is an interesting character. Whilst his mates where smoking dandelions behind the bike sheds, he could be found at his local drama school laying the foundations for his successful career as an actor specialising in movement and physical theatre. It was through this that he discovered yoga and ever since becoming a teacher 5 years ago, opening his own studio has been in his sights.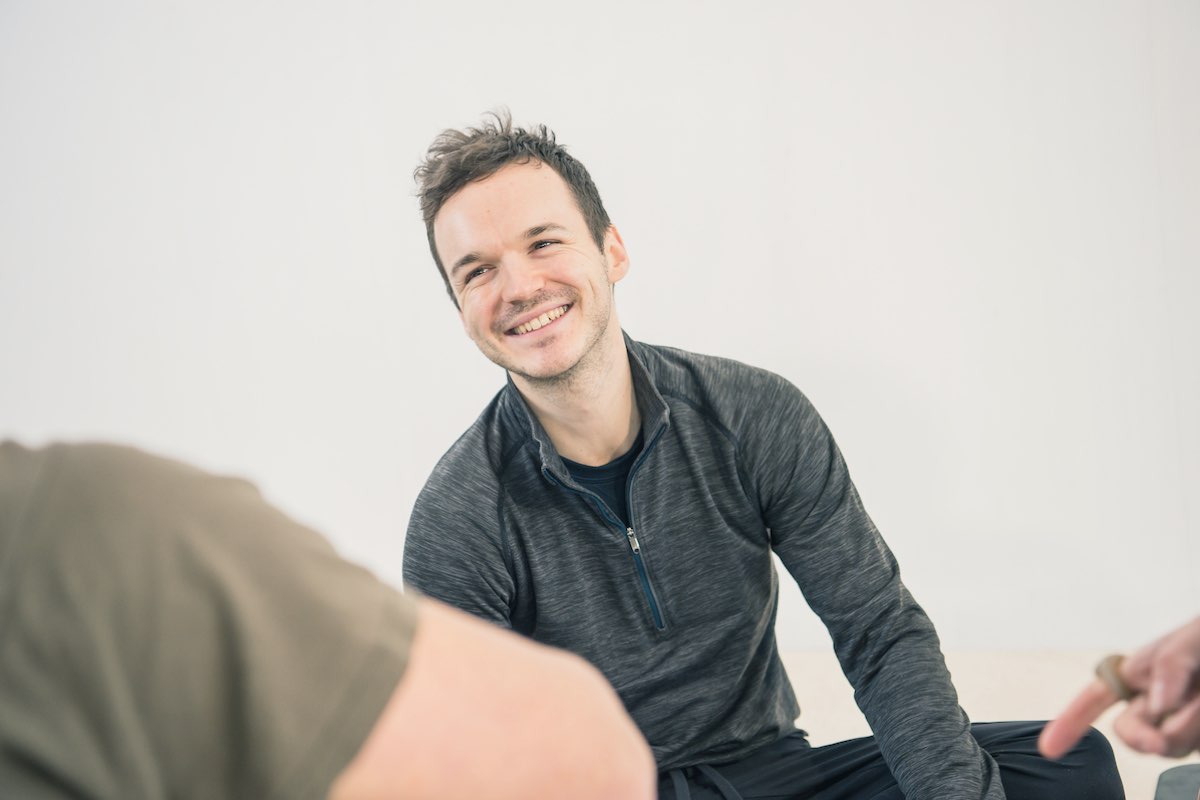 "I wanted to open a space with a collection of London's finest teachers where people don't just rush in, power through a class and then dash off again. I wanted something slower and more wholesome where people can meet each other over a cup of tea or perhaps at one of our fermentation workshops" said Will between mouthfuls of fig, turmeric and rosemary scone.
"We want to build a community not just a mailing list. That's why running our own café serving organic, seasonal food was so important to us. It allows meaningful interaction and we do a mean raw coconut chip flapjack too".
As well as two studios with jaw dropping views of the city, Will and his co-founders have designed a therapy room focussing not only on physical but also mental wellbeing. They offer free sessions to staff and patients at the local mental health hospital and are shortly due to launch yoga sessions for the blind.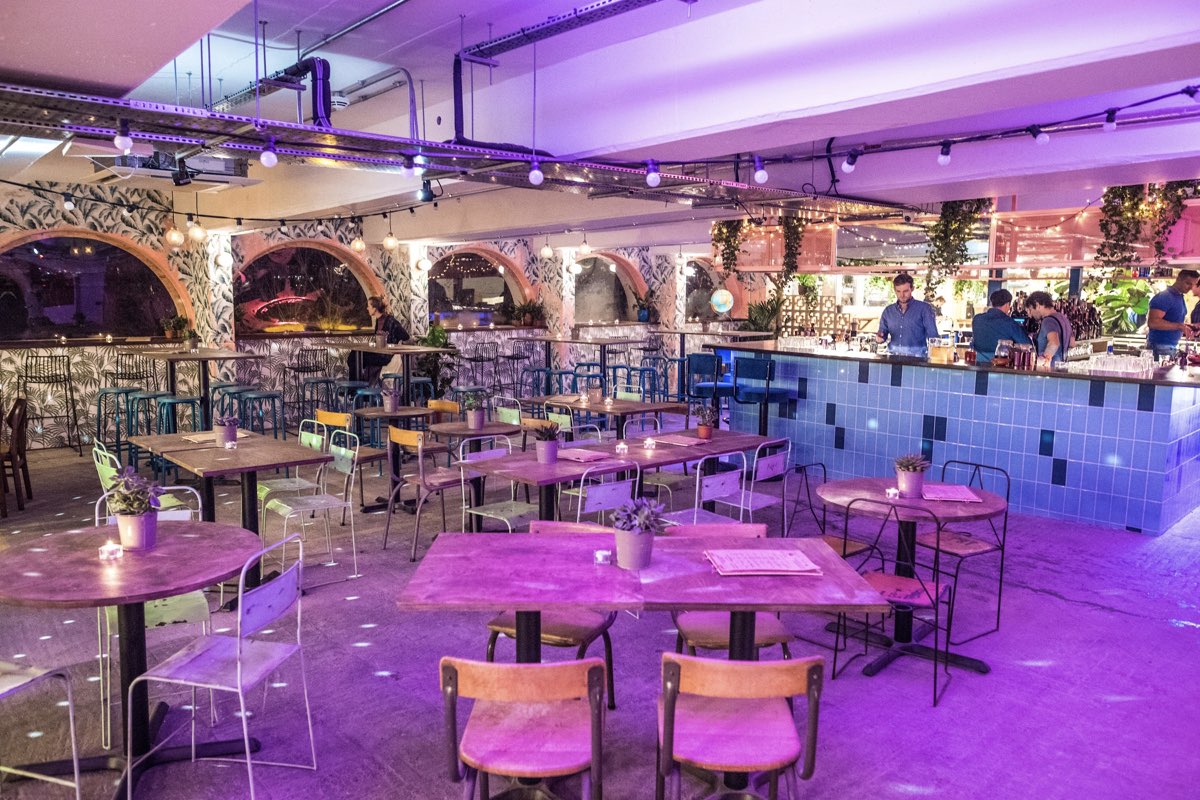 It really does feel that community is more than a buzzword for these guys. There is an authenticity here lacking in so many studios and its clear that Will is passionate about giving back and helping others. Except in my case it seems. The cheeky bugger stole the last scone!
LEVELSIX, Peckham Levels, 95A Rye Lane, SE15 4ST
Individual Classes  – £14
Website
West – Level 5, Peckham Levels, 95A Rye Lane, SE15 4ST
Turkish Eggs & Soughdough   – £8
Fig, Rosemary & Turmeric Scone, Honey Jam and Butter  – £2.50
Website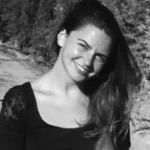 Hettie is the editor and co-founder of DOSE. A keen runner, she's also partial to a blast of high-intensity and hot yoga. A country girl at heart, she divides her time between London and the lush rolling hills of North Devon. When she's not jetting off on her next adventure, Hettie can be found in a candle-lit alcove with a laptop, a spaniel and a full bodied Malbec.