Skincare brand Sunday Riley, best known for its cult favourite Good Genes Lactic Acid Treatment, has recently launched facials at Hershesons on Berners Street. It's the only site to offer signature facials from the brand globally, so it was a case of run, don't walk, to check it out.
Hershesons, Berners Street
It's a fab opportunity to explore Hershesons, if you want, where you can also get your nails and waxing done, but I head straight to the treatment room to explore my options.
The facials use the brand's signature products, alongside cutting edge CRYO and LED technology. The list of options was put together by Sunday herself – unusually, she's not just the founder, but also its cosmetic chemist and formulator.
60 minute Ice Clear facial
The general rule goes if you have spots, opt for the 60-minute Ice Clear option, while Ice Lift is all about hydration and brightening, but as my therapist Iris tells me, it's bespoke from as soon as the therapist looks at your skin – she will mix and match elements, she tells me, and I feel in utterly safe hands.
Cleanse and extractions
Settling in for an hour on the comfy bed, the facial starts with a nourishing cleanse that leaves my face silky soft, followed by an exfoliator – I should be doing this three times a week, Iris says. Next comes the extractions, which I choose as an add on. Done using a nifty tool and almost painless, it's wonderful to know all the gunk is exiting my face. If you can't resist having a go at home, always use cotton buds.
Tidal Brightening Enzyme Water
Tidal Brightening Enzyme Water Cream is applied, which tingles due to ingredients including papaya, and then it's on to 15 minutes of LED, using the high end Dermalux, using three different light colours to offer anti-bacterial, soothing and anti-inflammatory properties. The experience is made all the nicer by the foot message Iris gives me at the same time, not to mention all her tips – everything from using retinol to the efficacy of eye creams.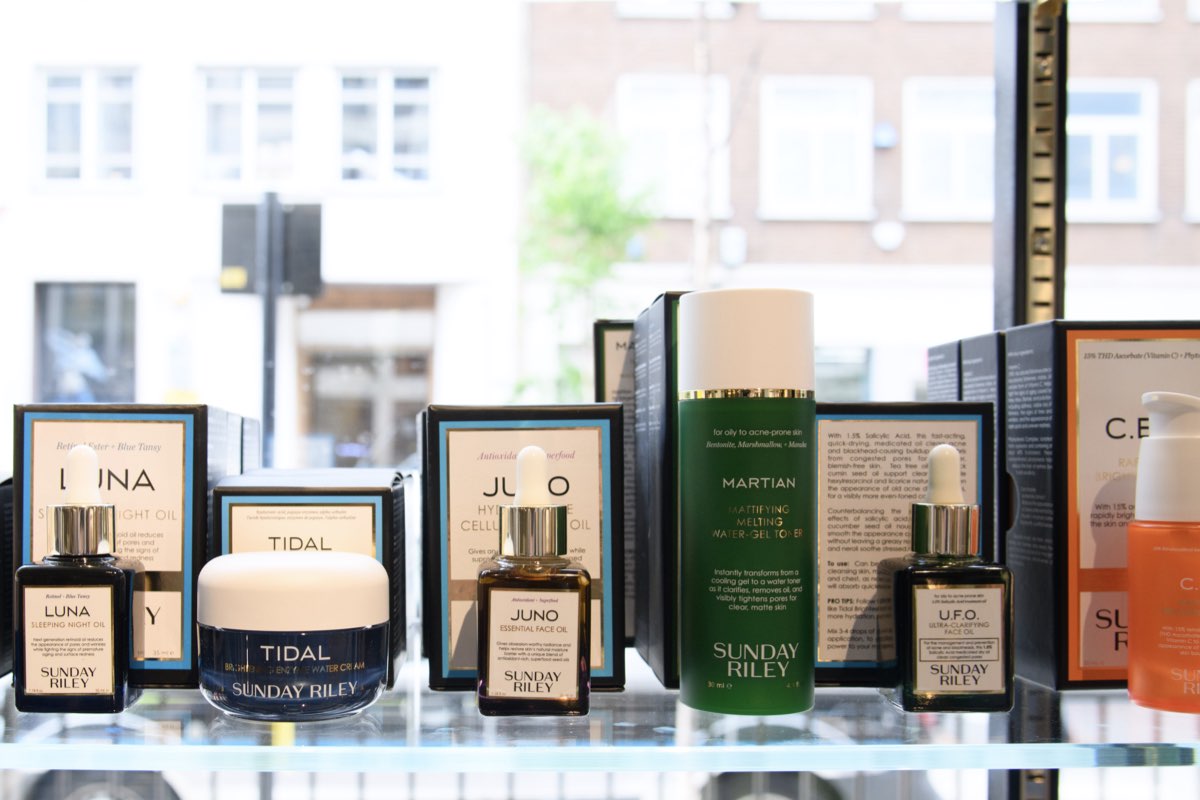 Good Genes
Good Genes is applied (I decide I must make the investment) and next comes lifting and tightening via CRYO therapy. It feels like a cold wand passed over my face and isn't pleasant, but is just 10 minutes and leaves my face super tight and lifted.
Vitamin C
The treatment ends with Vitamin C application and glow for days. It's a busy facial, with lots going on, which mean that unlike during most, I don't get bored. As for that dewy skin – let's just say Sunday Riley deserves every bit of its glowing (pun intended) reputation.
Get your weekly DOSE fix here: SIGN UP FOR OUR NEWSLETTER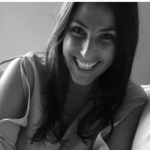 Charlotte is a London girl through and through. She sweats through spin and puffs through Pilates to justify trying the latest restaurants and devouring copious amounts of sweet potato fries, burrata and bread – preferably on holiday. Her favourite destinations include Italy, the Maldives and anywhere where the sun's shining and there's a strong breakfast buffet. She's obsessed with walking, visiting farmers' markets and reading. She's also learning to cook. Wish her (and her husband) luck.