If you like Harley Street grade facials with clinic-worthy results, natural massages that melt away stresses and a picturesque setting like something out of Bridgerton, then pay a visit to Lucknam Park.
The Palladian pile in Wiltshire is country house living at its finest. Amidst the manicured croquet lawns, walled gardens and 500 acres of parkland is an award-winning spa that caters to every wellness need. Swim in a 20 metre indoor pool. Take a circuit through an indoor/outdoor hydrotherapy pool, Japanese salt and amethyst room, aromatic steam, sauna and tepidarium. As for treatments, there's a Myofacial release deep tissue massage that uses natural products sourced in nearby Bath. And a Celestial Black Diamond non-surgical face lift from 111Skin. The luxury skincare line created by Dr Alexandrides of Harley St is a firm favourite of Kim Kardashian, Margot Robbie and Victoria Beckham thanks to its scientifically proven ingredients backed by 20+ years of research… DOSE editor Hettie slips away for a healthy hedonist style spa day at Lucknam Park to sample its new treatments followed by a delectable afternoon tea…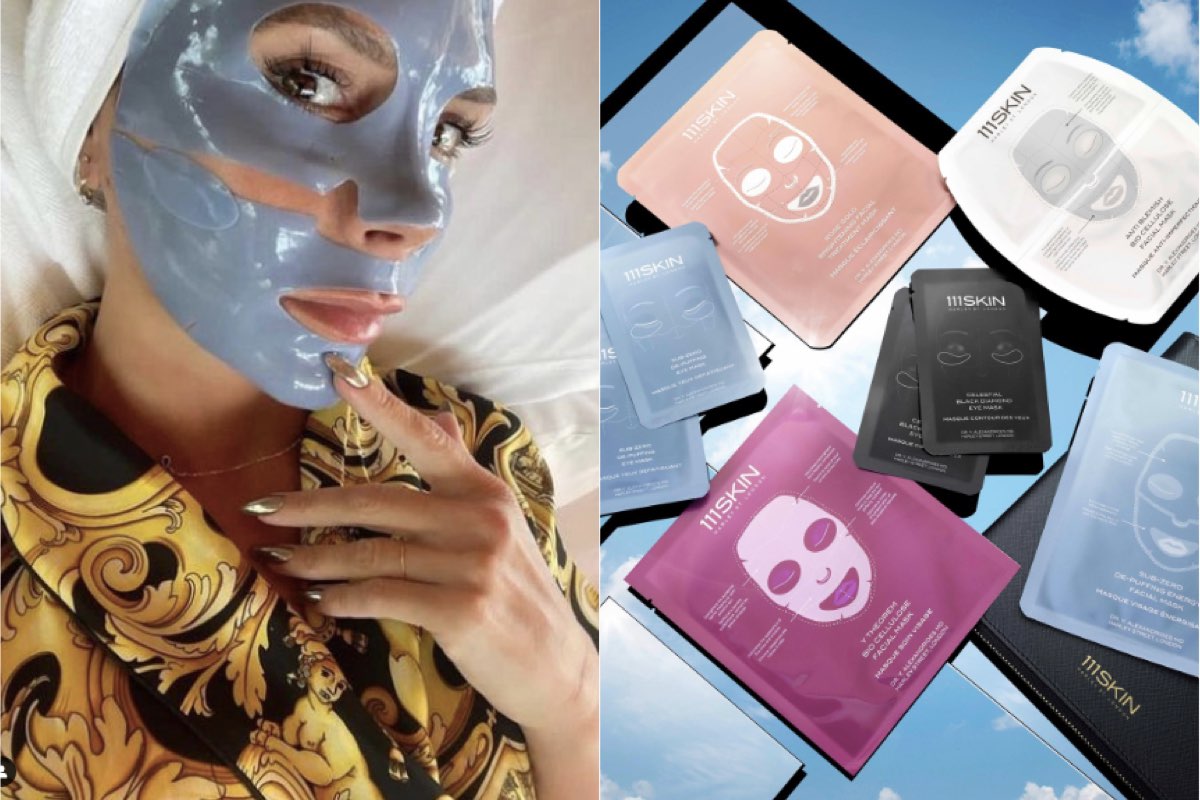 To satisfy discerning spa-goers these days, a standard massage and a glass of bubbles isn't going to cut it. High street spas and beauty bars offering non-invasive 'tweakments' and medi clinics promising to reverse the ageing process are giving rise to a new breed of biohacker, seeking fast, effective, science-backed solutions and clinical-level results. In addition to those who expect natural products that are vegan, cruelty-free, locally sourced and as sustainable as possible. If you're looking for a spa that ticks all the boxes, look no further than Lucknam Park. The 5* hotel nestled in 500 acres of parkland caters to all wellness needs with holistic treatments that use home-grown products made in nearby Bath and a high-tech facial menu featuring a Celestial Black Diamond non-surgical face lift, straight out of Harley Street…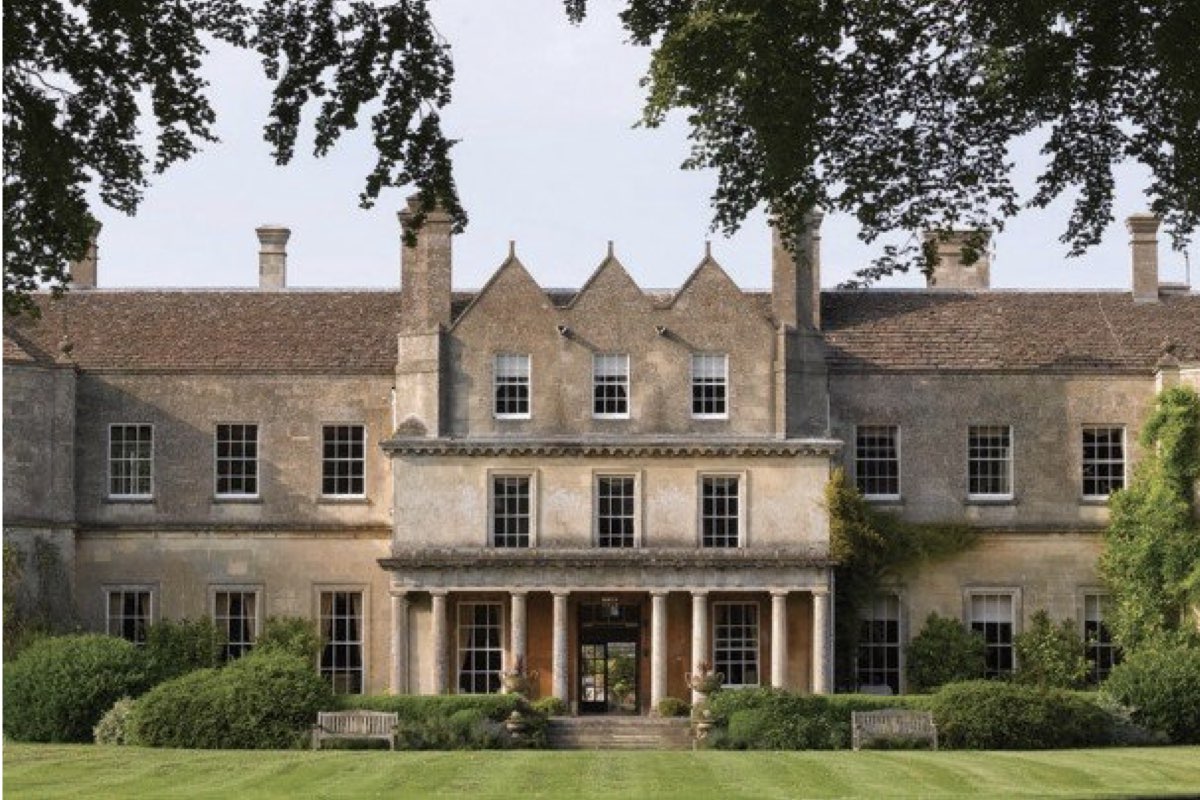 Arrival at Lucknam Park
It's hard not to feel a tiny bit special when sweeping through the gates of Lucknam Park, up a long drive that leads to the estate. With glossy flanked horses grazing in nearby paddocks, a croquet lawn and manicured gardens, quintessential countryside retreats don't get much better than this. And with service worthy of a 5* Relais & Chateaux, you can ensure that your every need will be catered for.
The entrance of the spa is situated across the main courtyard in a serene walled garden with such an abundance of lavender, I feel a heady rush before even steeping foot inside the spa.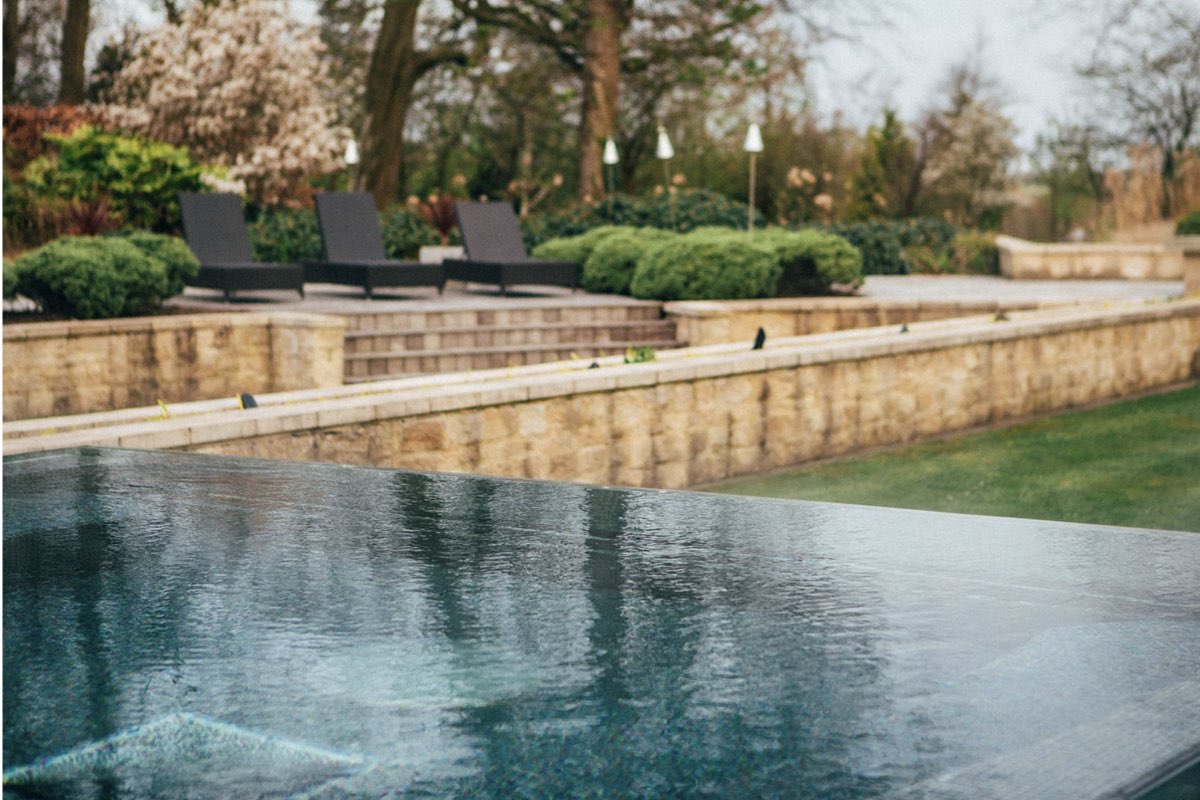 Signature Natural Spa Factory Treatment
The spa day begins with a signature treatment from Natural Spa Factory. Founded by a husband and wife team, ingredients are botanically sourced, derived from herbs, plants, roots and flowers, and made in small batches to keep in their best condition and minimise waste.
Therapist Lauren guides me through a consultation and asks me to select one of three oils from the Natural Spa Factory range that I feel most drawn to. The choices are a Calming body oil with ylang yang, roman chamomile and rose hip. A Seaweed body oil with neroli to ease stress and an Invigorating blend with ginger, clove, spearmint and marjoram to ease tired muscles. But it's the intoxicating lavender inhalation at the start that sets the tone for the treatment. The ripple effect throughout my body is so immense that I soon slip into a deeply meditative, semi-tranquillised state. A sensual massage ensues that uses long, sweeping strokes akin to Lomi Lomi and a pressure point massage that induce a heavenly, pleasurable tingling sensation from head to toe – testament to the intuitive touch of Lauren's highly trained hands.
Honeymooners and newly engaged couples (which this country house hotel is made for) can indulge in a melting candle massage with synchronised strokes and a sensual hot oil experience.
The only date I have however is with a halloumi wrap and paprika fries at the nearby Brasserie lounge, in my spa gown and slippers.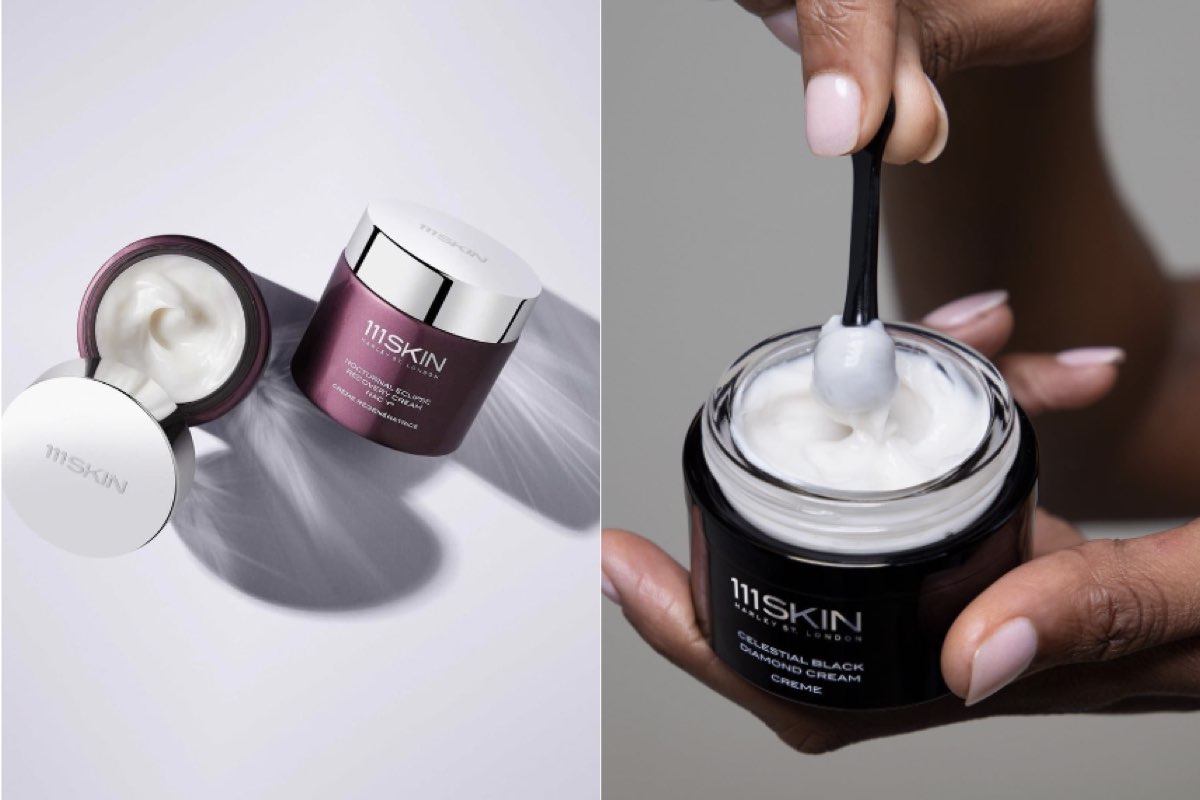 111SKIN facial
Next up is a facial with 111SKIN, founded and curated by renowned cosmetic surgeon Dr. Yannis Alexandrides. I experience the Dramatic Healing Facial designed to enhance the skin's ability to repair and re-strengthen itself using the iconic Y Theorem Repair Serum. A clinically-proven product, which utilises the unique NAC Y2 formula. A combination of masks (beloved by celebrities including Kim Kardashian, Margot Robbie and Victoria Beckham), serums and deep muscle facial massage leaves my skin feeling deeply hydrated, radiant and soft to the touch.
Other treatments include a Celestial Black Diamond Non Surgical Lift Facial – the most intensive facial, using science-led formulas with diamond powder to increase the absorption of active ingredients to ease fine lines and wrinkles. Involving 10 steps of treatment using surgically inspired masks and aesthetician-grade exfoliating acids, skin is supposedly left smoother, lifted and contoured.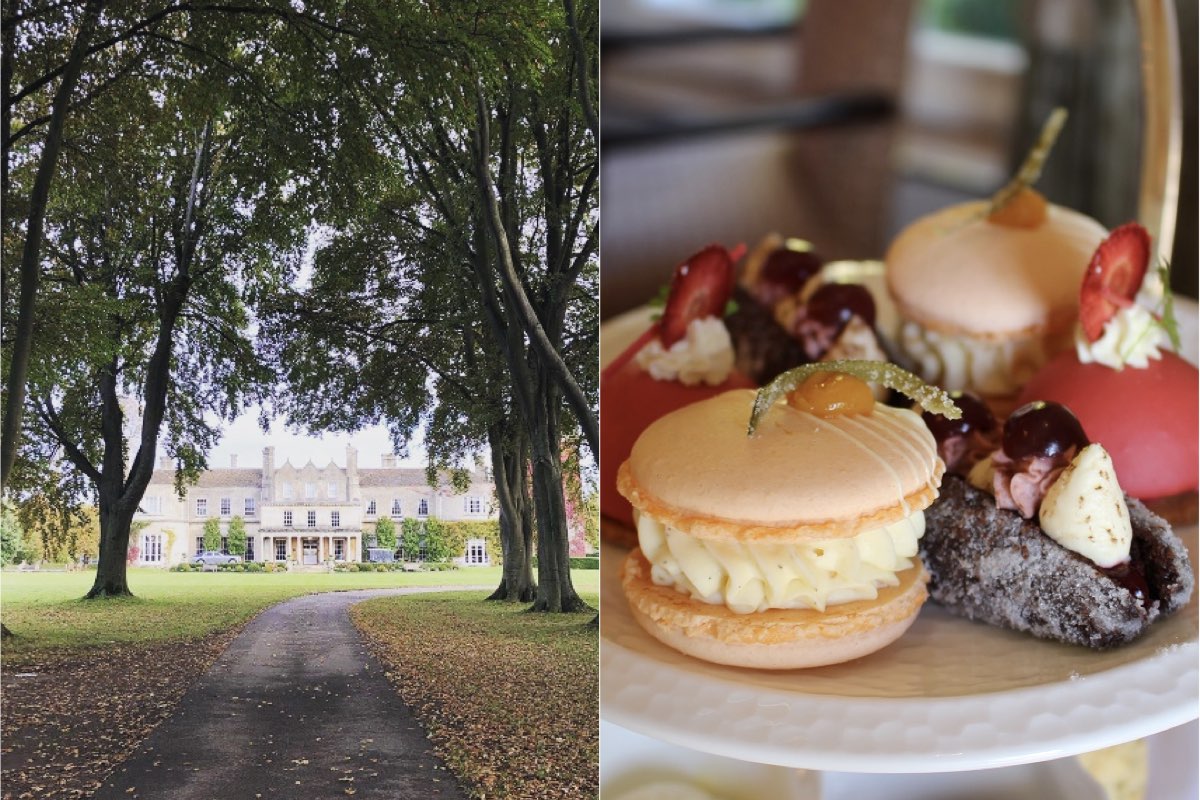 Afternoon Tea at Lucknam Park
If you are booking a spa day with friends, be sure to round off your visit with an afternoon tea in the plush drawing room. You'll be treated to a selection of sandwiches, warm home-made scones with clotted cream, dainty patisserie prepared by a pastry chef and the most exquisite cream filled macaroons and cakes that look almost too beautiful to eat. Add a glass or two of champagne to round off the occasion.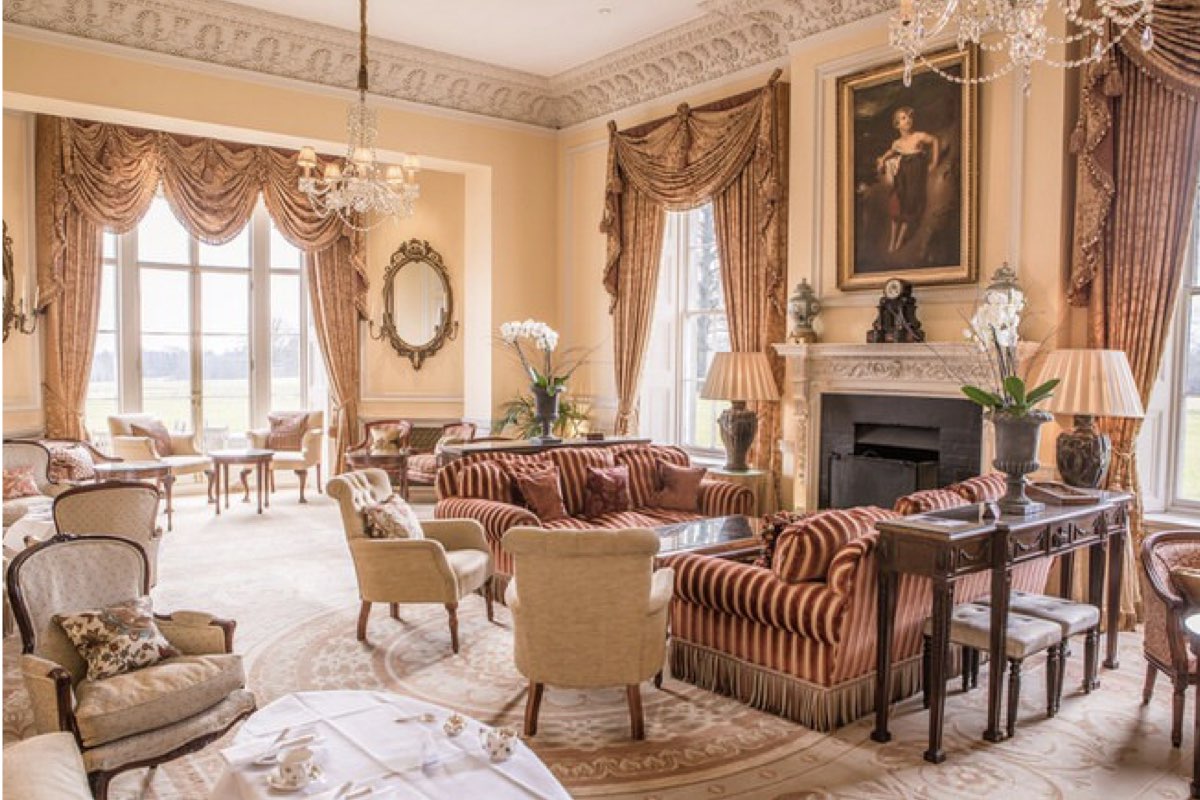 Book a visit to Lucknam Park
Lucknam Park, Colerne, Chippenham, Wiltshire, SN14 8AZ
Telephone: +44 (0)1225 742 777
Website
Main image: Good Spa Guide
Hettie is the editor and co-founder of DOSE. A keen runner, she's also partial to a blast of high-intensity and hot yoga. A country girl at heart, she divides her time between London and the lush rolling hills of North Devon. When she's not jetting off on her next adventure, Hettie can be found in a candle-lit alcove with a laptop, a spaniel and a full bodied Malbec.