Shara spent six weeks in Lisbon during September and October, for what she calls a 'workcation'. She tells us all about her favourite city in Europe…
Lisbon is many things – home of the pastel de nata; buzzing with energy and great cheap wine – but it's not generally known to be peaceful. And yet, the Lumiares Hotel and Spa, right in the heart of the city, feels like an oasis.
A boutique hotel in the centre of Lisbon, it offers stunning city and water views from rooms and rooftop, perfectly close to yet tucked away from the hustle and bustle of the Barrio Alto bar scene.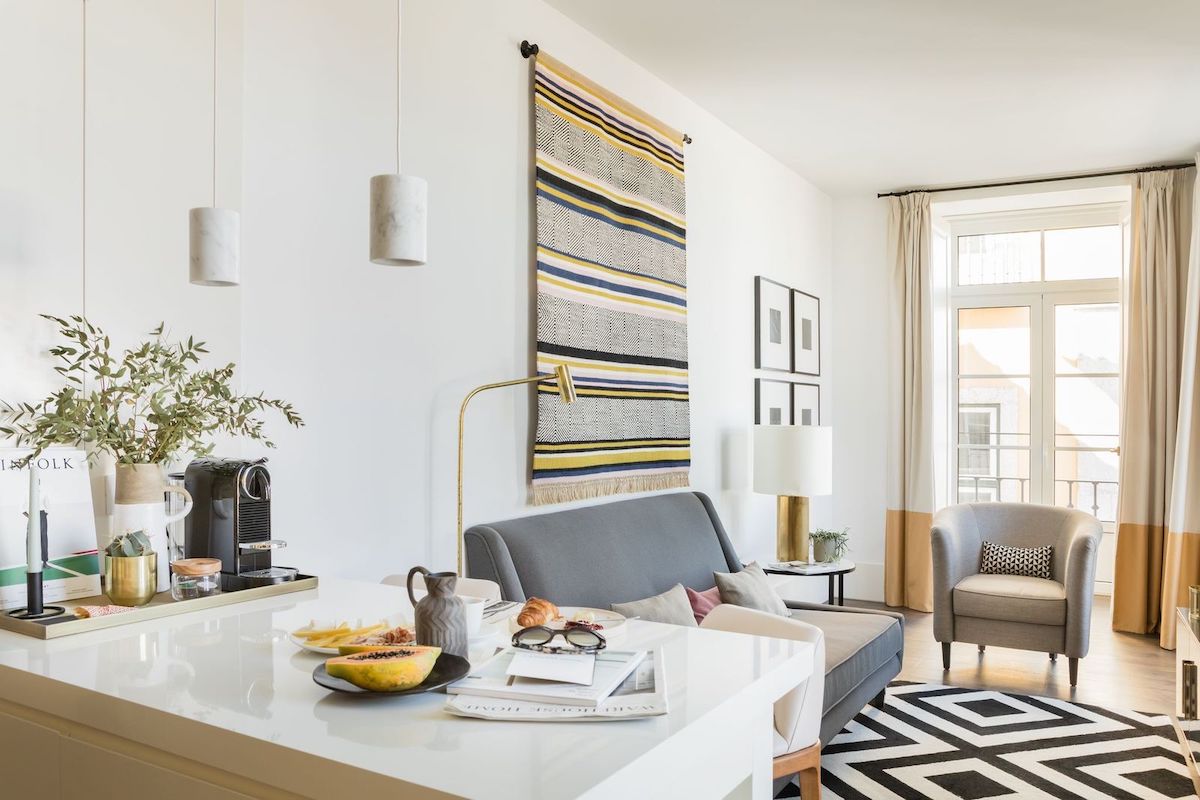 The rooms
Bedrooms are spacious and apartment-style. The focus is on self-catering with top notch amenities and appliances are high end: there's a SMEG kettle, Nespresso machine, cooker, fridge and dishwasher.
Our one-bedroom suite has a separate lounge area, super comfortable beds and lots of Sky channels in English, which is perfect for evenings in. The robe and slippers are spa style, so I feel totally comfortable at all times.
The hotel itself has a clean, modern aesthetic, with great art. It's made a point of collaborating with local artists, and the result is colours and patterns that are perfectly Portuguese.The grand main staircase is incredible. Amazingly, everyone speaks perfect English, and service is friendly and flawless.
The fact that it's October and we can sit on the rooftop terrace is a dream. It's the perfect spot for breakfast, dinner and pre- and post-dinner cocktails. Yes, you'll pay more than you would in a local bar, but for a hotel, it's very affordable.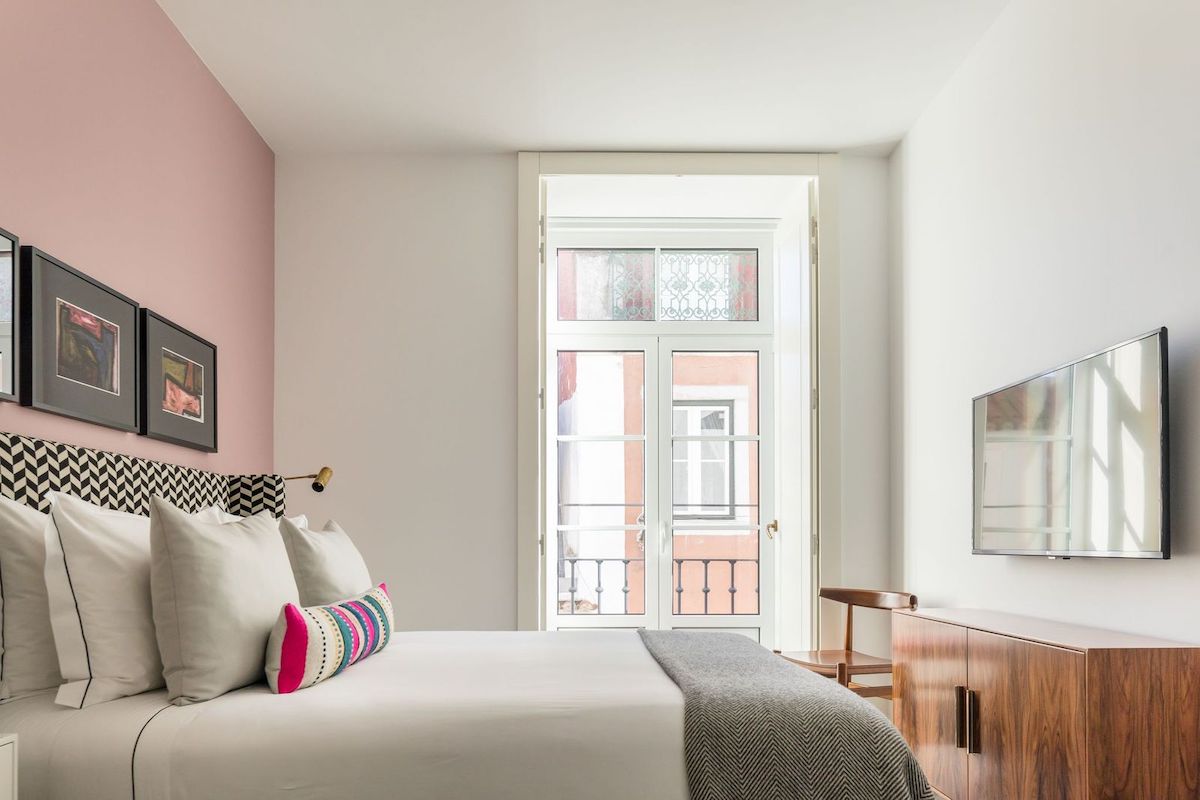 The spa
The hotel spa is well worth visiting. An oasis in the basement of the hotel, I had a one-hour anti-stress massage. A particularly nice touch is that you choose an essential oil balm for your treatment, which is described as a journey. Harking back to my Indian roots, I opt for an Indian-inspired scent. My first massage in a whopping seven months, it was clearly needed – my therapist gently tells me I'm holding lots of tension in my upper back.
The gym has 24 hour access, but it now needs to be booked in advance due to Covid. I booked two sessions and did multiple Peloton spins too. Don't panic if you don't find time for a formal workout – Lisbon is VERY hilly and just walking around is hard enough.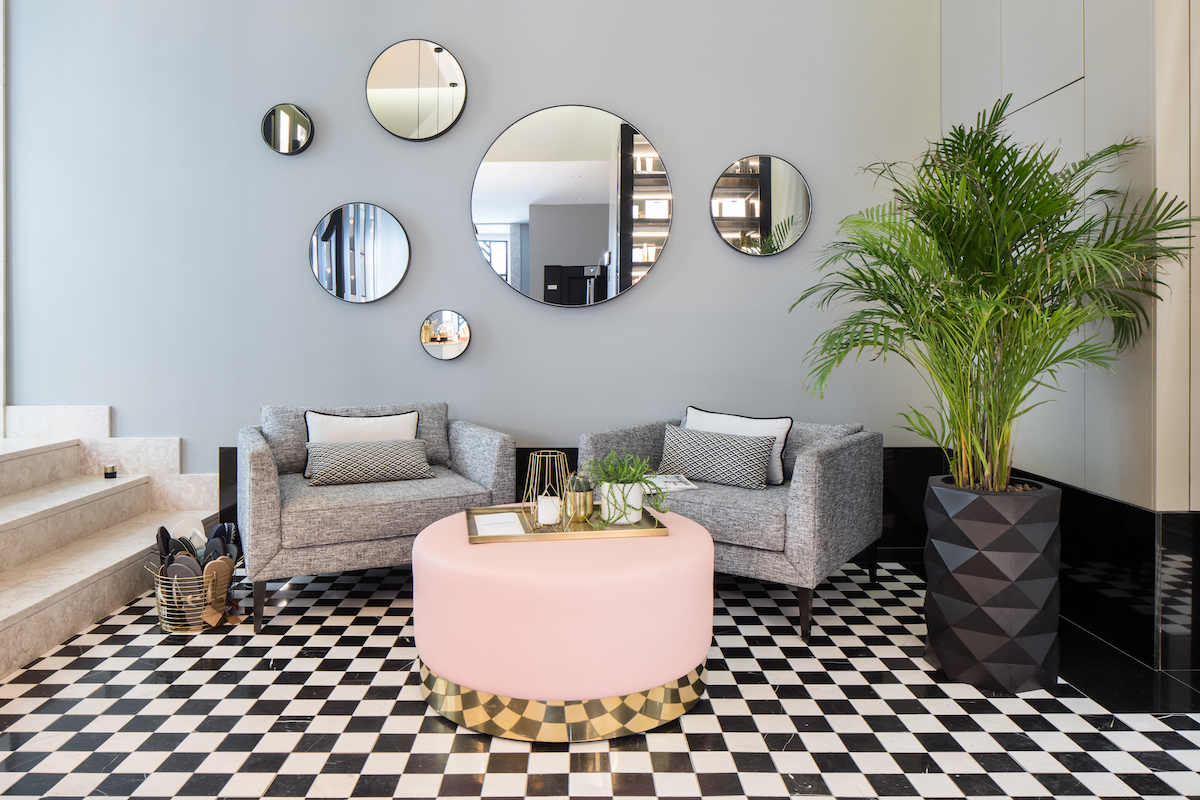 The food
Breakfast portions are small but delicious, with some thoughtful touches – I enjoyed ordering a small pot of Nutella to spread onto my croissants, for the ultimate indulgence. And do order a side of salmon with your made to order eggs – it's delicious.
The Lisbon food scene is excellent – you can eat cuisines from all over the world. It's all super fresh, and although a health and wellness food scene is creeping in, it's not quite there yet. A particular highlight at the hotel is the Pica Pau (a traditional beef dish) and the trio of sausages. The house wine is also superb and Portuguese wine should be far more feted than it is.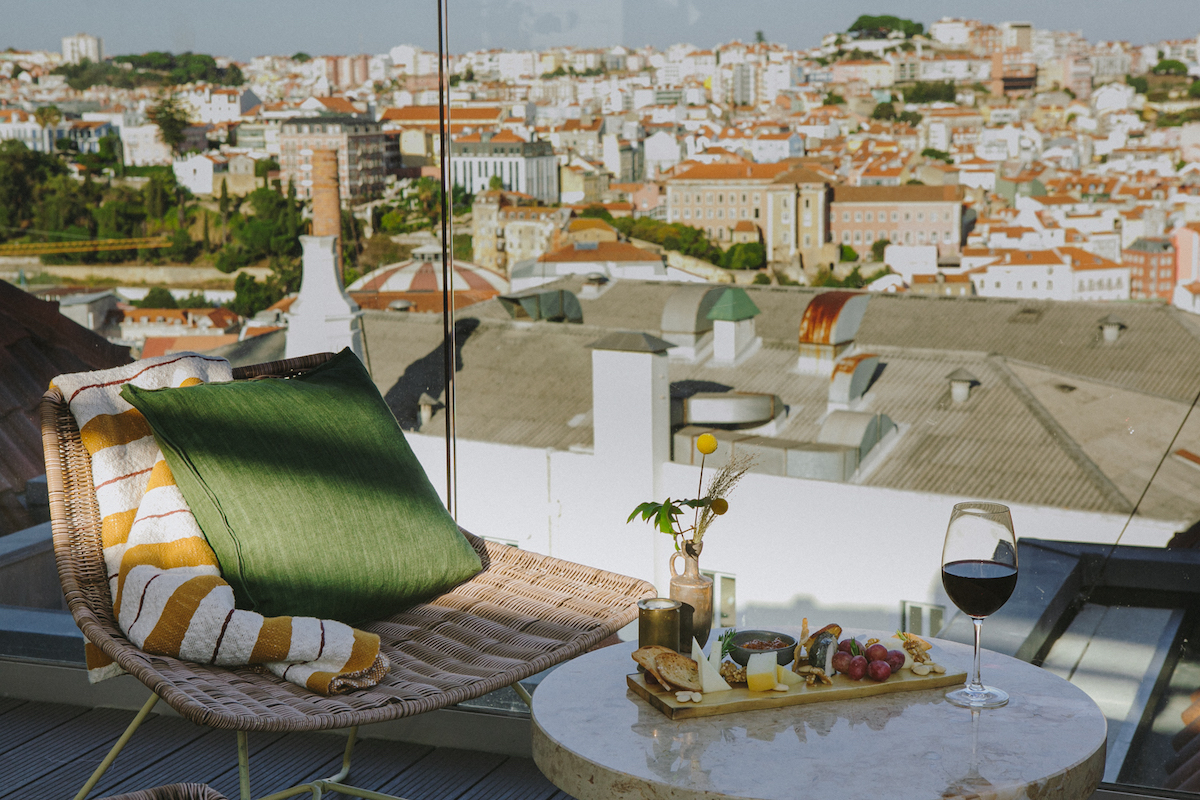 The work
On the ground floor of the hotel is Rebel café, perfect for coffee or light lunch. I can heartily recommend the quiche and banana cake. It's also where I base myself for work when I want a change of scenery from the bedroom. It's quiet enough to take calls, there are several plugs accessible for charging devices and there's also strong wifi. This is the trifecta and a rare combination for Lisbon cafes.
Lisbon makes for the perfect workcation (yes, it's a thing.) If you're looking for one yourself, do check into the Lumiares Hotel and Spa.
Get your weekly DOSE fix here: SIGN UP FOR OUR NEWSLETTER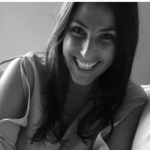 Charlotte is a London girl through and through. She sweats through spin and puffs through Pilates to justify trying the latest restaurants and devouring copious amounts of sweet potato fries, burrata and bread – preferably on holiday. Her favourite destinations include Italy, the Maldives and anywhere where the sun's shining and there's a strong breakfast buffet. She's obsessed with walking, visiting farmers' markets and reading. She's also learning to cook. Wish her (and her husband) luck.