You've given up one-use coffee cups, you religiously recycle your rubbish and have taken to carrying a cloth shopping bag everywhere you go. You're doing your bit to protect the future of this planet. But there is one major way you might be contributing to plastic waste without even realising: your menstrual cycle. Luckily, there are brands considering the environmental impact of our intimate care. Here's a few every girl should know about…
Reusable Tampon applicator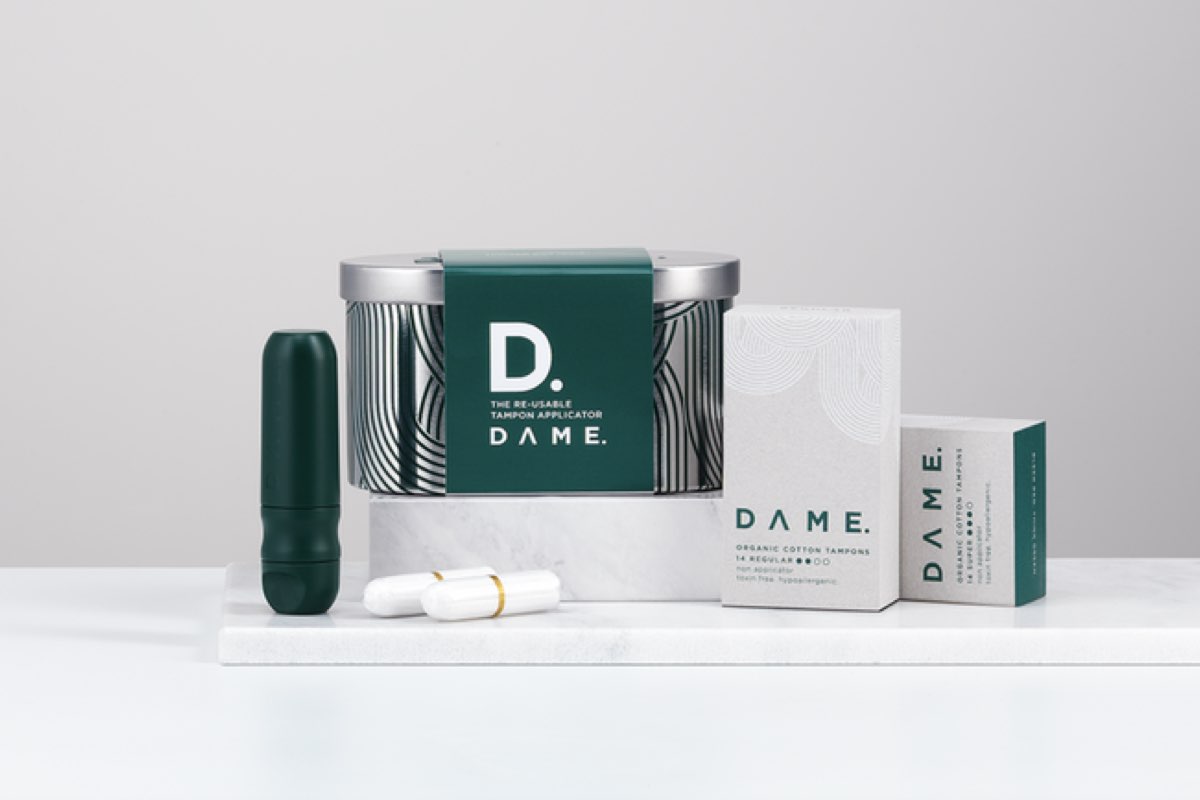 Billions of plastic tampon applicators get thrown away each year, counting for a huge portion of period pollution. But inserting tampons sans applicator can be uncomfortable and unnerving. Enter Dame, the first reusable tampon applicator. Made with self-sanitising medical grade materials, this ergonomic, semi-matte applicator is a one time purchase that fits any brand of tampon, from lite to super size. Opt for organic tampons to protect your lady parts, free of nasty bleach and fragrancing chemicals, such as those by Ohne.
Period Pants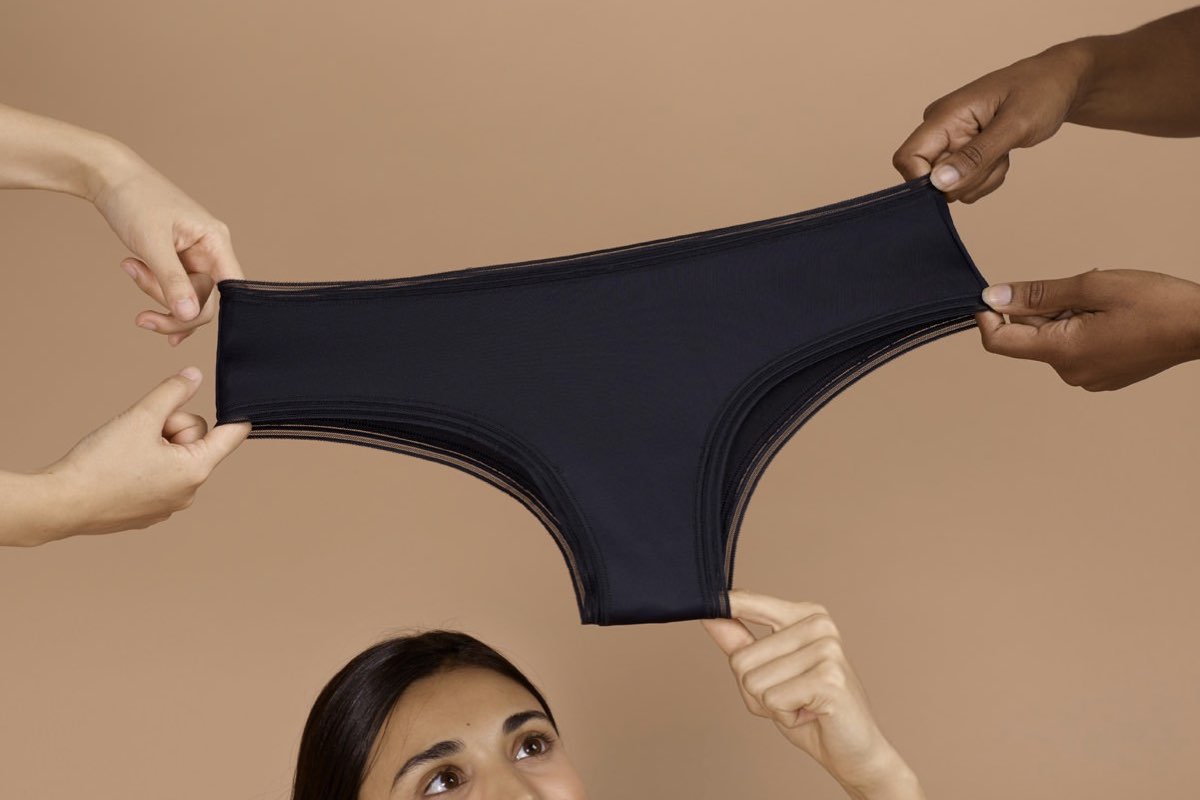 If you have Instagram you've probably heard of Thinx. This start-up has been compared to Glossier, thanks to its inclusive, millennial-facing marketing. Unlike your current period pants (likely old, holey, full-coverage briefs that won't break your heart if they need to be binned), Thinx' period-proof undies are designed to be worn without pads or tampons. These risk-free panties use a four-layer technology to absorb up to two tampons worth of blood while controlling odor and preventing leaks and uncomfortable dampness. Just rinse before putting on a cold wash and hanging up to air dry. Styles available include stylish high-waisted, hip huggers, cheeky briefs, thongs and boy shorts, which come in black, beige and dusk.
Menstrual Cup
This one might take some talking-up and getting used to, but is an incredible innovation in menstrual care. Intimina's menstrual cups offer spill free, comfortable period protection without the carbon footprint. Made with ultra-soft medical grade silicone, these reusable cups sit under the cervix to 'catch' your menstrual blood and promise comfort with no spills. The Lily Cup one, Intimina's perfect starter cup, is a petite cup with an easy removal loop. The brand's Ziggy Cup is the only menstrual cup that can be used during sex, its flat fit design cannot be felt at all during wear. These cups can be worn for up to 12 hours, so offer a full day of worry-free protection.
Main photo: Intimina's Ziggy Cup
By Kea
Get your weekly DOSE fix here: SIGN UP FOR OUR NEWSLETTER