When ClassPass arrives in your city, it's safe to say the wellness boom is on its way. DOSE speaks to Daisy Barnes and Laura Bamber, founders of Float, Manchester's first wellness festival, to find out about the best studios, instructors and class/brunch journeys…
Has nightclub style fitness arrived in Manchester?
Daisy: We're not quite there yet, but we're flirting with it! Yin before gin is a great yoga class by Cariad Yoga. There are some super cool London gyms coming up to Manchester in 2019 and as a born and raised Londoner myself (adopter Manchester ) I can't wait to see how these classes take Manchester by storm.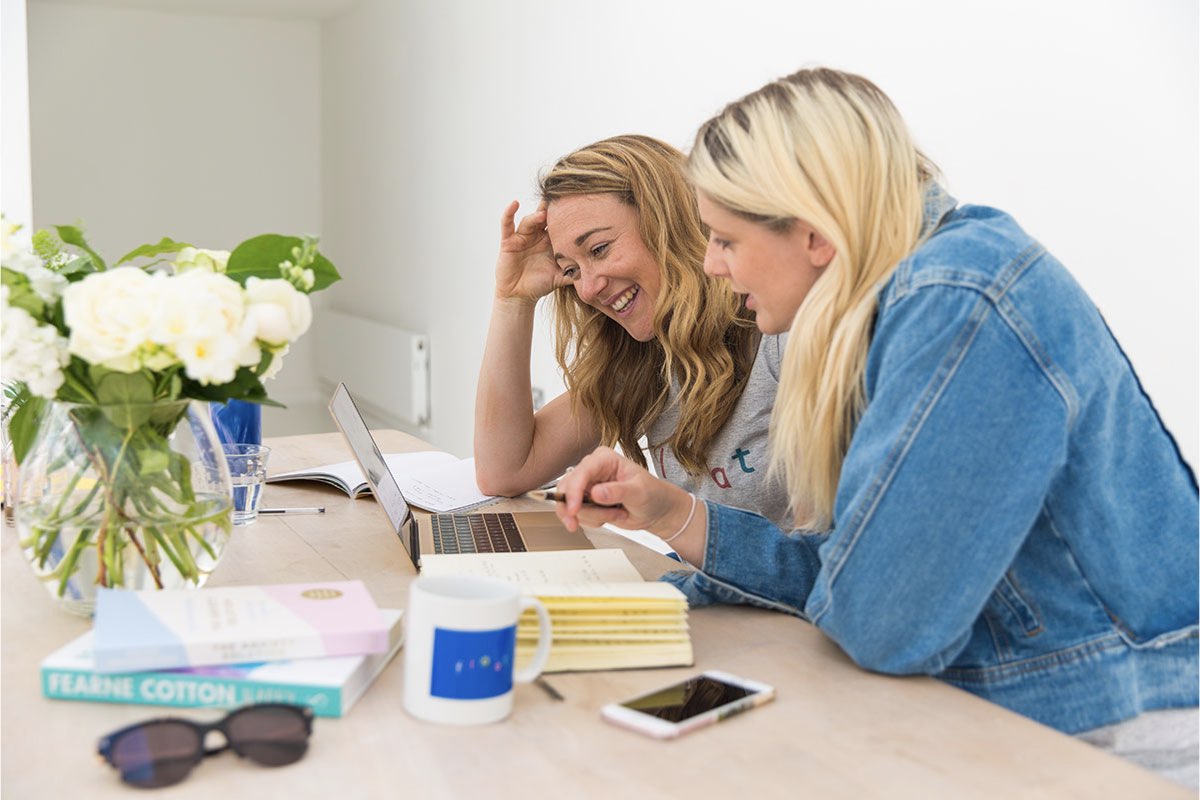 What are some of your favourite class/brunch journeys…
Daisy: Reggae yoga at Hyper Island in the Northern Quarter is a great way to start your Saturday morning. After that I'd tootle on down to Ezra & Gil for gorgeous eggs or for a touch of Parisian cool, lifestyle and coffee shop, PORTER + cole is a must.
Laura: I usually do early morning yoga with the Yoga Family at Inhale Yoga followed by a delicious brekkie at The Garden in Hale. They have the best on-the-go healthy brekkie pots and hot tonics – I always feel so pumped when I start my day this way! I love to balance yoga with weight lifting – I love lifting heavy and feeling myself get strong. I do buddy PT sessions at Fitism in Wilmslow and the exciting thing is that the guys are coming to Manchester later this year. They have created such a fabulous concept – a small, inclusive gym environment with classes and group PTs with a real sense of community – everyone encouraging each other to get fitter and stronger!
In your opinion, what are the best yoga spots?
Daisy: Best yoga spot has got to be at newly opened The Space at the Mil near my home in Castlefield. It's an amazing open, New York style loft space with an amazing range of yoga classes from crystalicious yin nourishment to kunda dance and fire flow.
Laura: In Central Manchester I love the variety of classes at The Life Centre – I love that I can choose anything from a hot intense rocket class to a strong and flowy mandala class and then gentle, stretchy yin workshops!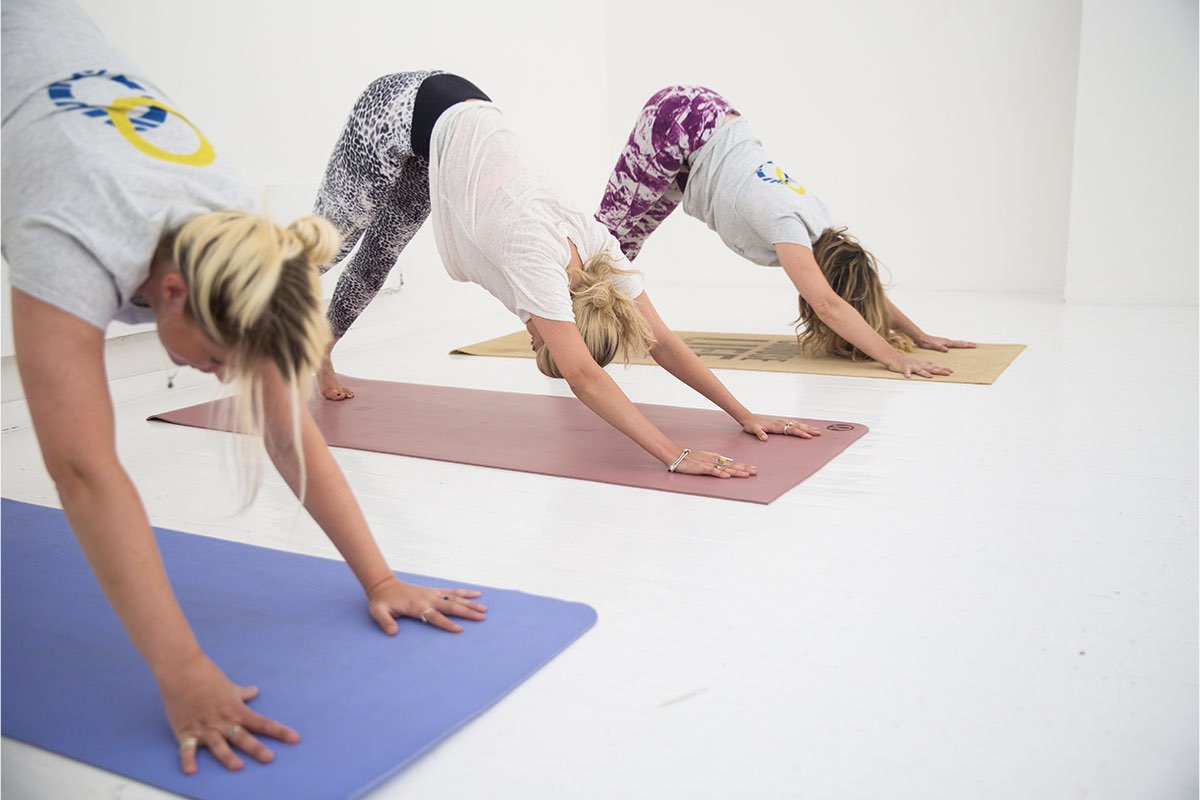 Instructors you swear by….
Daisy: Wow this is a toughie because there are so many but Katy Tittley who runs the Vinyasa Flow class at Space on the Mill on Mondays has the perfect blend of philosophy and humour, in my eyes. It's a rare talent to have, the one that has you leaving class rested and lifted. Dana Baniel who teaches at The Space and also One Yoga Chorlton is also a huge inspiration. Calm, cool and super strong, she's a 50+ Israeli woman who inspires me to do yoga as often as I can.
Is mindful drinking a thing in Manchester?
Daisy: Manchester is a city that values its leisure time so I wouldn't say we're hot on the mindful drinking just yet. We enjoy a tipple after/(and sometimes during!) work, but drinking in Manchester has always been a much more chilled experience for me than drinking in London so I would say it is naturally more mindful. We are seeing more and more alcohol free workshops open up too. Yolk HQ runs booze free classes most weeks from tonic making (stick or twist on the gin) right through to tassel making and foraging.
Laura: We don't want mindfulness to become just another buzz word as it is such a crucial concept for a more joyful, fulfilled life. Being aware of what is happening in your body and mind and then taking conscious action is what mindfulness means to us – this could be the food we eat, drinking, the way we move or how we shop. Taking steps to be more mindful and aware can only be a good thing without putting too much pressure on ourselves.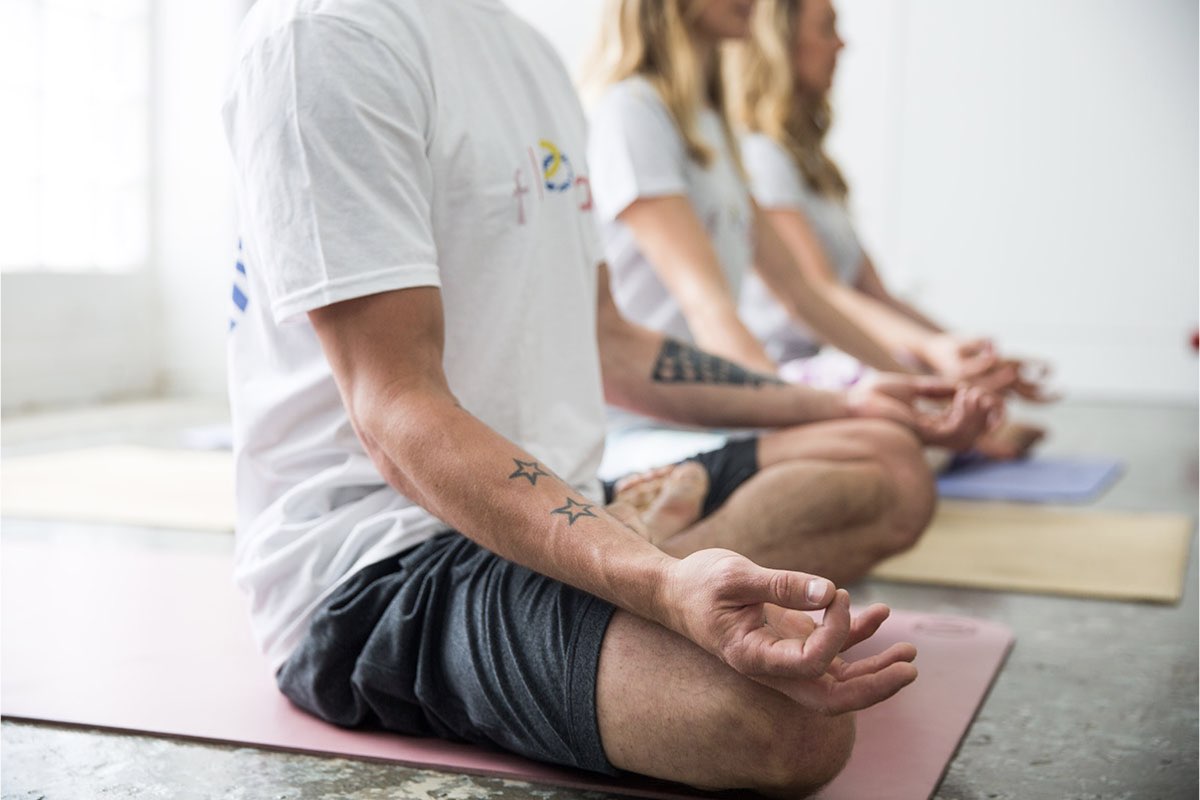 Are more people opting for veggie/vegan options?
Daisy: Manchester is a very conscious city and many there are a huge (and growing) amount of vegan and veggie options. Newly opened, Folk & Soul in the Northern Quarter is all vegan. There's also uber hippie Earth Cafe and junk food vegan diner V-Rev. But for the best vegan option of all time, it's got to be Fire Bird Hope's seitan fillet burger. Tastes JUST like chicken and is oh so delicious. Manchester will say vegan/veggie isn't a trend here though, but something we've been conscious of for a really long time. Produce and provenance is BIG here. People do care about what they're putting in their mouth.
What inspired you to create Float Festival…
Daisy: What started as a desire to bring more 'wellness' options into the city, has grown into a nationwide movement to try and change the way we look at wellness. Wellness should be about trial and error, experimenting, learning about yourself, doing things that make you feel good. Not guilt or aspiration. I'm unbelievably passionate about helping to join the dots between creativity and conversation as paths to wellness and sincerely hope that Float will help join these dots for a huge number of people.
Laura: We want to help people to pause and think what wellness really means to them as opposed to simply following the herd and jump on the latest trend because they think they should. Wellness means something different for everyone – for one person it could be cultivating mindfulness through art and creativity, for another it could be moving your body in fun ways such as dance, for another it could be getting balance back into the body through restorative activities such as reading. There is no one size fits all and we feel like this message is not loud enough and therefore we wanted to create Float to help people to see that there is a new way to view wellness.
If we were staying in Manchester for the weekend, which hotels would you recommend with a good wellness offering…
Daisy: Cow Hollow Hotel in the Northern Quarter has a cute, boutique feel and you're a stones thrown from super lush spa, Sarasin Spa. I adore its exposed brick and restored spiral staircase, not to mention its anti-stress foot massage. It's a mini holiday in itself.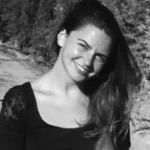 Hettie is the editor and co-founder of DOSE. A keen runner, she's also partial to a blast of high-intensity and hot yoga. A country girl at heart, she divides her time between London and the lush rolling hills of North Devon. When she's not jetting off on her next adventure, Hettie can be found in a candle-lit alcove with a laptop, a spaniel and a full bodied Malbec.