Becky reports back on a magical stay at Mazagan Beach & Golf Resort in Morocco…
I like to think of myself as well travelled but at the grand age of 35, I'd never been to Morocco. I'd heard so many mixed reviews. People either couldn't handle the hustle and bustle of Marrakech, or found themselves on the coast in substandard hotels relaying stories of eating terrible buffet food. I thought it was about time I went to find out for myself, and I can firmly say it was none of the above. My experience was simply magical.
Mazagan Beach & Golf Resort is about an hours drive from Casablanca airport, close to the town of El Jadida. Its sprawling grounds and 18 hole golf course are set across 250 hectares, with 7km of purely untouched coastline and beach.
I think the first big realisation that hit me, was the middle eastern influence. Morocco being an Arabic country, attracts custom from the Middle East, so in that respect the standards were impeccable. It's the kind of place where the waiters don't let you carry your own plate (which was incidentally piled high with bread, cakes and hummus) back from the breakfast buffet. Attentively they also quickly cottoned on to my thirst for coffee in the mornings and kept me well replenished, likewise with the wine with evening meals and cocktails by the pool.
Having a full time job, I typically slip into a poolside coma for 7 days when I take annual leave. I'm exhausted and want to lie on a lounger, sip cocktails, eat good food and slip into my luxurious hotel bed for early nights. The hotel does have a huge beautiful pool, set in the centre of the hotel with loungers cabanas and a poolside bar, not to mention miles of beach with beach club. However the resort offers so much more than this so it was the perfect opportunity to try new things and make the most of what Morocco has to offer.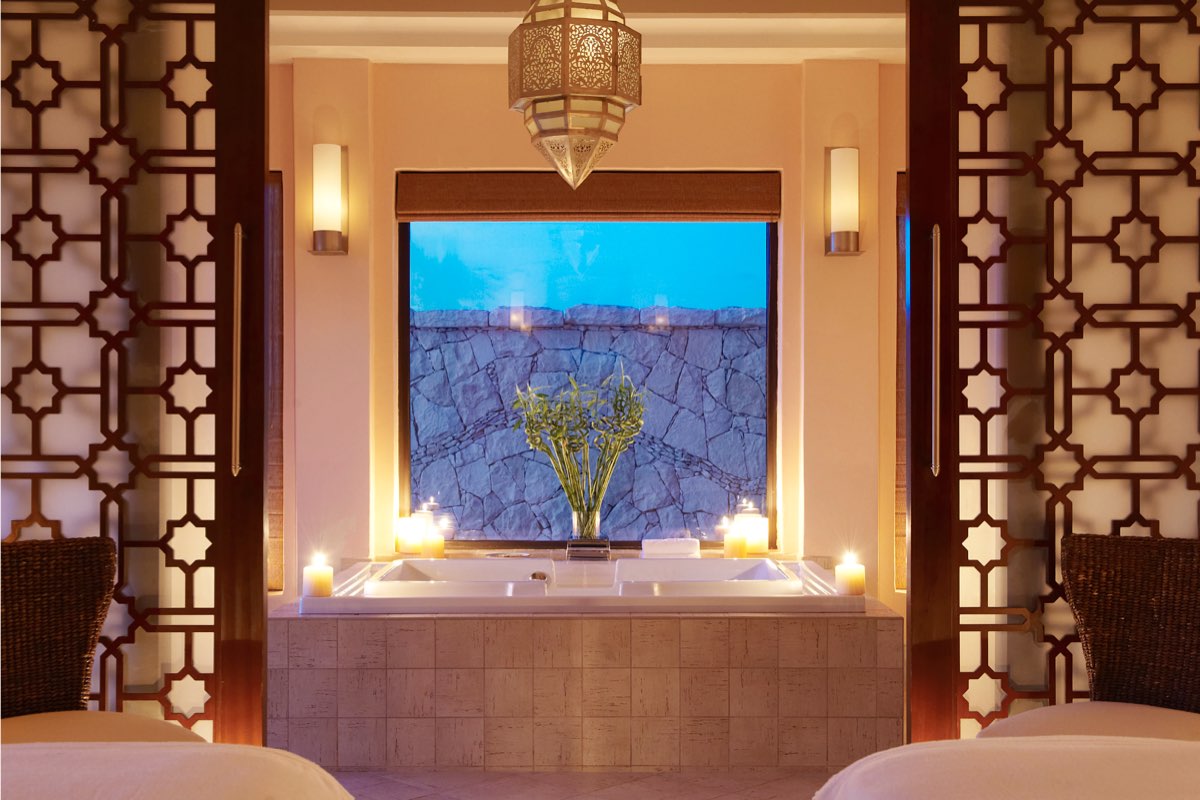 First up the spa. In my opinion there's no better place to start your holiday, it hits the reset button setting the tone for the next few days. Set a short walk through the well manicured grounds, the spa boasts 19 treatment rooms overlooking the ocean. I opted for a traditional Moroccan massage, secret be known I'm not actually a fan of a punishing hard massage. You can imagine my masseuses face when I asked for a soft relaxing massage, just short of being stroked and petted like a cat for an hour. It was heaven for me and afterwards she led me to a relaxation room with big comfy couches and I got to drink mint tea overlooking the Jurassic coastline as the mesmerising waves crashed along the beach.
Next door to the spa was quite possibly the most well equipped gym I've seen in a hotel, I don't think I'm alone when I say generally hotel gyms are almost an afterthought in a dark dingy basement with substandard machines. Mazagan Beach Golf Resort however had a purpose built gym with state of the art equipment, personal training and a yoga studio with panoramic views where we quite literally saluted the sun one morning as it rose.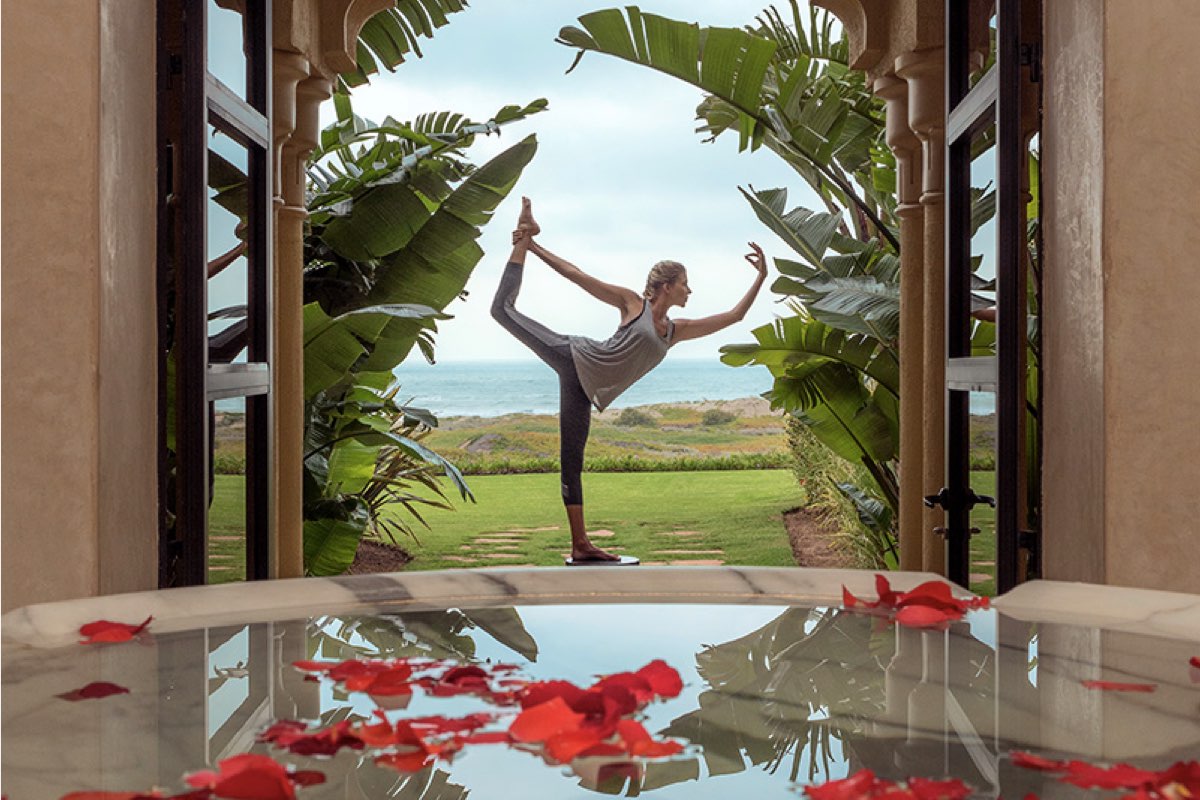 My absolute favourite part however was the 7km stretch of sandy beach with sand dunes, long grass and waves that were forever rolling in one after the other. Mazagan has its own stables so naturally my companion and I took the opportunity to go horse riding along the beach. There was not another person in sight just us, our horses and the guide trotting through the shallow waters. You could just make out El Jadida through the African haze ahead of us. If horses are not your thing then next up were quad bikes which were exhilarating, weaving in and out of each other along the wide beaches with no end in sight.
Mazagan Beach & Golf Resort has everything covered without it being slammed in your face, being set across such a huge site it's easy to get lost and miss something. It wasn't until my final day that someone mentioned the kids clubs, what kids club? I hadn't seen any brightly coloured loud water slides with over excited kids high on ice-cream running around. That's because its expertly hidden aware from anyone like me who wishes to lie by the pool Pina colada in hand and drift in and out of a snooze under the shade of a cabana.
A 15 minute car ride out of the hotel and you find yourself in El Jadida a UNESCO World Heritage Site with tonnes of history, a fortress and an underground hidden cistern. I will be honest though, the best part of visiting El Jadida was wandering around the Medina, it oozed everything I imagined from a Moroccan market. Narrow streets, chickens in pens clucking, colourful fruits, freshly caught sardines, spices and olives piled high in huge Moroccan ceramics. With a bit of haggling help from our tour guide, I became the very proud owner of a basket bag I'd seen so many people wear across instagram that summer. If there are two things you should buy in Morocco its basket bags and Argan Oil.
Back at the hotel there are 14 restaurants to choose from which range from casual beach barbecues, an upmarket steak house called George's with amazing views across the golf course, Buddha beach club for sundowners and an amazing typical Moroccan outdoor kitchen called Al Firma. The grounds are dimly lit with lights and candles which are surrounded by traditional berber tents. Meat is slowly cooked over the fire pits while beautiful belly dancers charm the diners weaving in and out of the tents and waiters.
 If I wasn't so stuffed full of melt in the mouth tagine, then I might have continued the night in the onsite nightclub open until the small hours. Or if Vegas is your thing, Mazagan boasts north Africas largest casino with 40 tables open 23 hours a day. Unfortunately nothing was going to keep me away from my queen sized bed, and the Moroccan local wine had been extremely palatable!
Mazagan Beach & Golf Resort has so much to do, we didn't even see half of it. Nordic walks guided through the green forests, tennis, golf academy, driving range, a state of the art gym, go karting, horse riding, quad biking and more water sports than you can imagine. At the end of my trip I'd learnt a valuable lesson, relaxing is more than just lying by the pool reading a book, (although I'm partial to this as an activity in its own right) relaxing is about switching off from the day to day grind. So if you can do this and return home with a new found love of horse riding, berber rugs and a basket bag, then I'm sold.
Mazagan Beach & Golf Resort is an hour's drive from Casablanca airport with daily flights from London. Prices start from £125 per night with complimentary airport shuttle and access to kids club.
By Becky
Get your weekly DOSE fix here: SIGN UP FOR OUR NEWSLETTER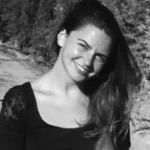 Hettie is the editor and co-founder of DOSE. A keen runner, she's also partial to a blast of high-intensity and hot yoga. A country girl at heart, she divides her time between London and the lush rolling hills of North Devon. When she's not jetting off on her next adventure, Hettie can be found in a candle-lit alcove with a laptop, a spaniel and a full bodied Malbec.