Meet Chloe, a designer, personal trainer, cycling enthusiast and real life Iron Woman. She talks to us about using exercise as therapy for her OCD, juggling training for 3 disciplines while balancing her work and social life, and the importance of sport in forging lifelong friendships…
Have you always been passionate about sport?
Oh yes, for as long as I can remember I've always been involved in some kind of sport activity! Anything from football, hockey, motocross, snowboarding, mountain biking and even just running around outside and climbing trees. I always felt more comfortable running around in mud than sitting indoors reading or playing with dolls!
How important is exercise to your mental wellbeing?
Personally, it has my therapy and a coping mechanism to OCD. Exercise got me through some of my toughest years when coming to terms with the mental disorder. It gave me relief and escape, put control of my body back into my own hands, but most importantly; it showed me what the power of self-belief can achieve.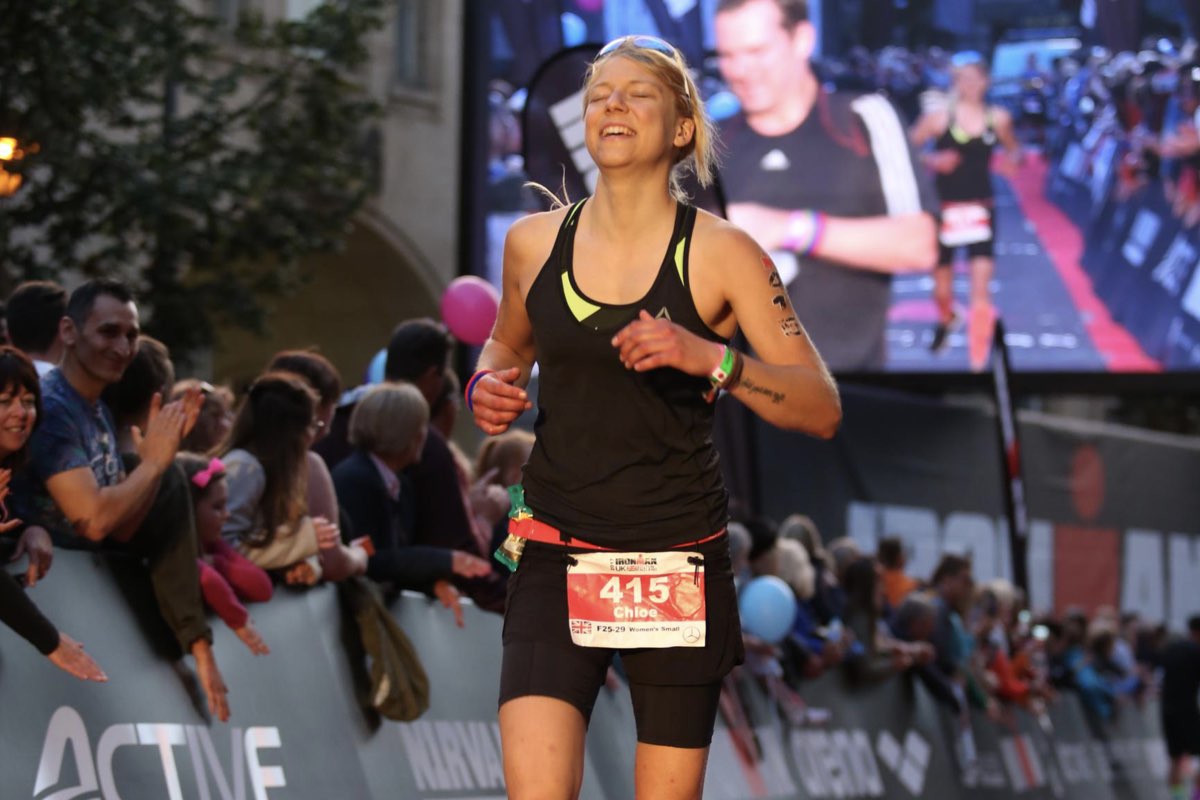 Can you describe the process of training for Ironman? Will you be doing it next year?
This is my first, so I know I have a LOT to learn still, but that's the beauty of it. You learn so much about yourself and your body during the process. For this and many other reasons I will absolutely be doing another one next year. Just maybe a flatter course!
I signed up in October 2016 for the UK Ironman on July 2017, but was on crutches at the time so couldn't really start training until end of October. The winter months are mostly base training, building a strong foundation with lots of strength training, focusing on any imbalances in your body and working up the core muscles required in each of the disciplines.
You will also spend A LOT of time making friends with a turbo, usually in basements and dark hours of the day.. you don't see much of the outside in these times. Sessions on the turbo are quite intense, building up strength but also power. You will work on technique; make sure you are effectively transmitting all the strength being built in the most efficient way. Swimming coaches, bike fits, running coaches; they're all advised at this stage. Get the foundations right before moving on to the longer, endurance sessions.
Once we get into the spring months, we emerge from out basements and start increasing volume while reducing intensity. Weekends are focused around your longer rides, runs and swims; weekdays consist of shorter, intense sessions and technique. Hours of training per week will increase rapidly as you close in on the big day. Juggling training for 3 disciplines, a full-time job and a social life among general life admin requires pure dedication, focus and quite a lot of breakdowns.
Physically, you expect it to hurt and challenge you, but mentally it is an absolute roller-coaster of emotions that will break even the strongest out there. But, those moments of doubt are what make it all worth it. Those moments are what push you through. It is almost a year of training, of 20hour training weeks, 110% dedication and self-sacrifice. It is a very selfish and, at times, lonely process.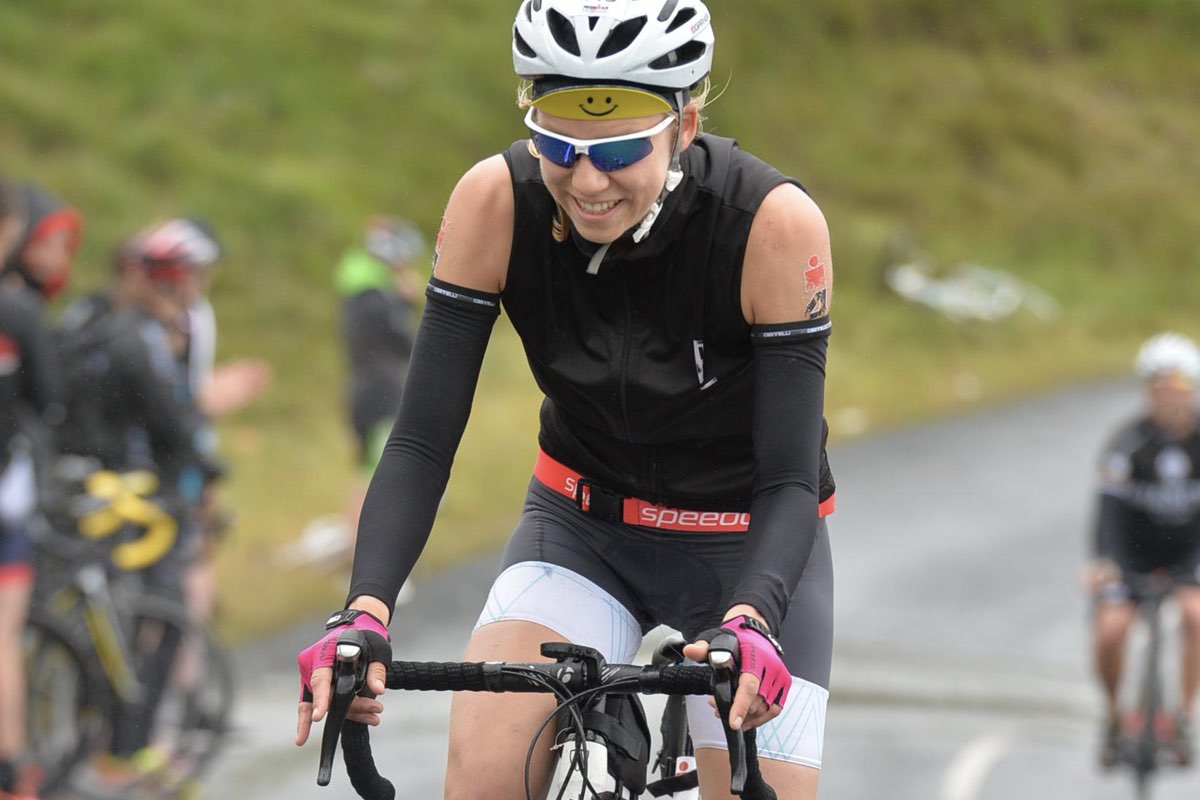 What would you say to women who think events these are just for athletes?
Bollocks. Of course there are pro's racing it and competitive people who are looking to qualify for other races records, but they're the few. The majority are there with their own personal goals, whether just to finish or see if they can go a bit faster than before.
The range of people who take part is mind-boggling! The youngest at the UK Bolton race was 18, and the oldest was 72! They come in all different sizes, backgrounds, journeys and with different intentions. From taking part as a hobby, using it as a reason to travel or just to push their bodies and see what they can achieve, everyone at that startline is an Athlete – but not as the stereotype dictates.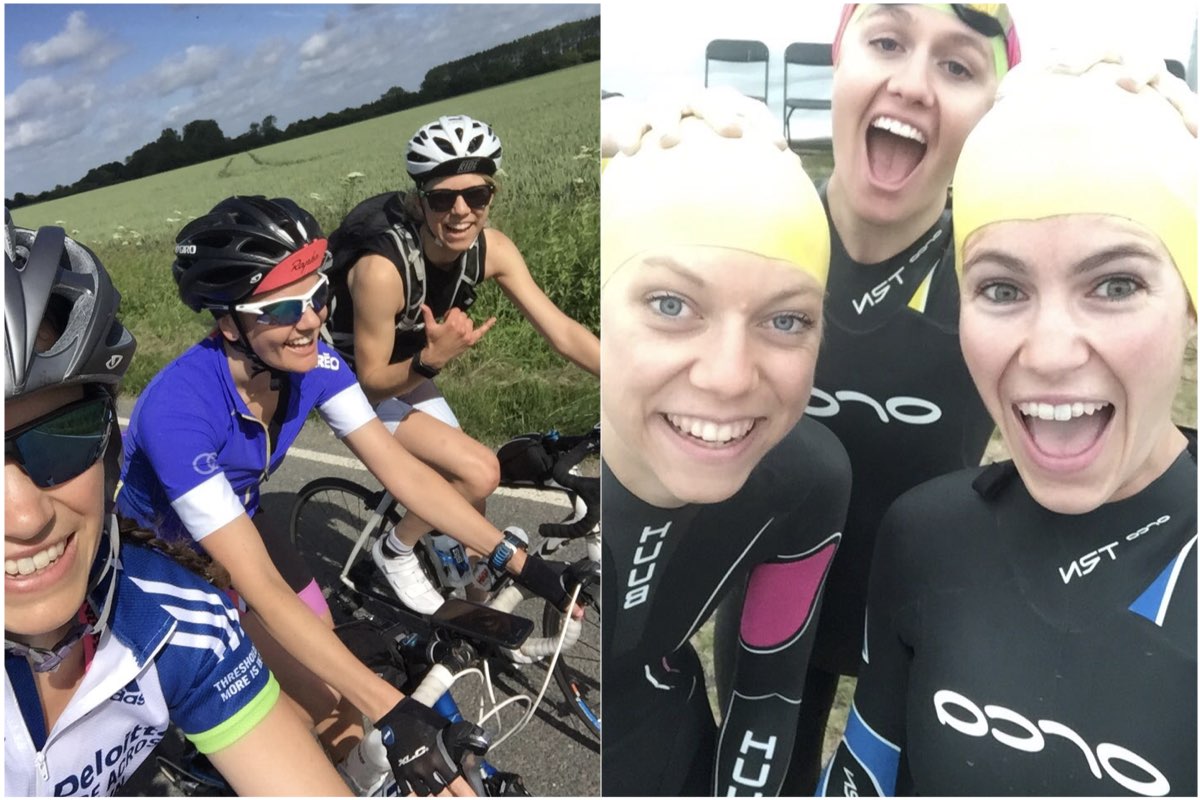 How important has sport been for you in terms of building friendships?
Sport builds bonds and friendships like nothing else. When you go through something as mentally challenging as an Ironman, the people you meet on the way and train with become one of the most important tools to surviving.
Without Charlie & Alice, who I met through the cycling club DirtyWknd, I honestly don't think I would've made it to that start.. or at least definitely not in one piece! We called on each other, supported and motivated through the tough. We were the voices of common sense when things got a bit much, and also training buddies to survive the long rides and runs with.
Tell us more about Dirty Wknd… how can we get involved?
DirtyWknd is a cycling club founded by David & Emma, their focus to create a fun, social community that helps beginners gain confidence as well as helping the more advanced improve and be challenged. They run weekly rides, from social laps around popular, safe places like Regents Park or Richmond Park; to longer rides to explore the outskirts of London, improve on your hill climbing and even fun rides to places like Brighton.
We ALWAYS finish at a café/pub of some kind, having social drinks, food and chats! You can sign up on their website, or give them an email and will be more than happy to answer any questions!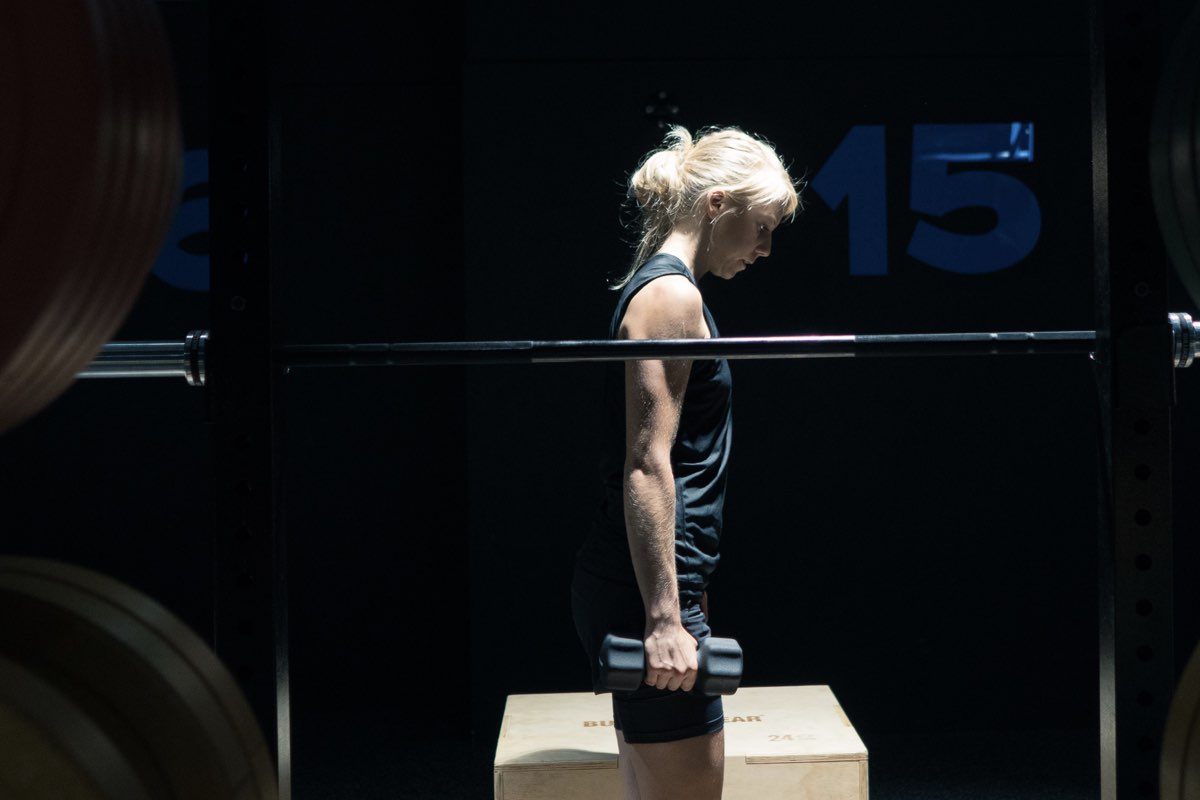 You're a personal trainer at UN1T, what do you love most about your job?
I love showing people realise how strong they already are, unlocking that fire and realisation of what they can achieve and helping them push themselves further than they could've ever imagined.
My goal as a PT is, quite simply, to help people achieve their dreams by ensuring their body is in the best condition for whatever their aim is. Every body is different, and everyone wants to do different things in their life. Whether they want to compete in triathlons or be fit enough to hike mountains on their next holiday, It is a privilege to be the person to help them achieve this.
Favourite places to eat, drink / hang out in London?
There are too many! When every single ride ends at a different café – you find a lot of really cool places! My favourites would be Mile27 near Regents Park, a fabulous independent café created for the running community. But you will also catch me at The Dynamo, Putney and look mum no hands! near Clerkenwell – they're both cyclist friendly and offer amazing food, win-win!
The fitness industry will be better when…
People focus less on what your body looks like, and more on what it can achieve. Fitness needs to be judged less on six-packs, the size of your bum or whether you have biceps bigger than Briggs, and more by whether your body can do the things your mind dreams of doing.
Life mantra…
You never know unless you try.