Meet Libby Horsley who on top of her day job as a Chartered Accountant at KPMG, somehow finds the time to balance three other careers as a Personal Trainer, Instagram recipe creator and Chef! Here's a peak into her multi-hyphen life…
YOU HAVE 4 CAREERS – HOW DID YOU GET INTO EACH OF THEM?
I decided to start my accountancy training straight out of school, get onto the career ladder by going to university sponsored by a Big-4 firm and doing the chartered accountancy qualification alongside working. During the time I spent at university and studying for my professional exams I developed a love of both fitness and wellness so decided to do my fitness instructing qualification. The rest has stemmed from there!
I have an Instagram blog where I post recipes I've created that are focused around a balanced healthy diet and through going on various fitness retreats I have met people that I am now working alongside on their retreats – either as a trainer or the retreat chef.
DESCRIBE A TYPICAL DAY…
I work in a corporate office most the time, with various client meetings across London, so no two days are the same. I am an exclusive trainer for Digme Fitness which is a boutique studio offering two concepts: spinning and HIIT. I teach both concepts for them and love the mix of training this offers clients.
During my annual leave I work on fitness or yoga retreats, either as a personal trainer or the retreat chef. Although this involves taking holiday from my "day job" and working in some gorgeous locations it always feels like a treat to get away from Central London. I am working with Jessica Lambert on her skiing and yoga retreat in February and hit the shores of Ibiza for YogaFit Retreats. (You can book and use code YOGAFITLIBBY if you want to join 2019's epic retreats!)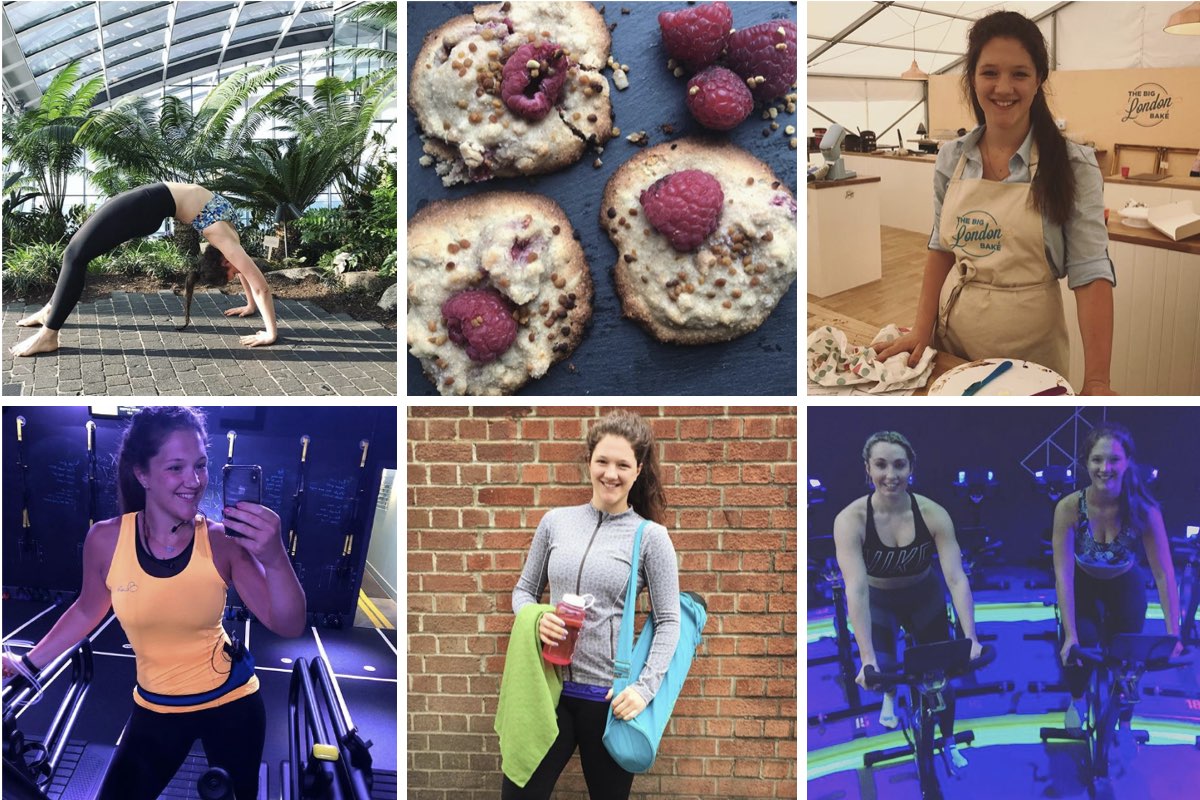 WHY DID YOU DECIDE TO TRAIN AS A PT?
I have always preferred training in a group exercise environment. When I was still at school I went along to Les Mills classes with my Mum and ever since I've preferred an instructor led workout to gym sessions alone. When I was given the opportunity to do my level 2 at university I jumped at the chance as I could teach classes and hopefully inspire others to find that exercising isn't always a chore when you find a style you like. I like being able to turn up for a class and forget about the need to plan a workout, what is coming next or what sets work well with each other – the teacher has done that work for me and I can just enjoy the music atmosphere and workout.
HOW DO YOU FIND THE TIME TO PT ALONGSIDE 3 OTHER CAREERS?
I have tried not to commit to too much, so my Digme classes are Monday mornings at 6.30am and Friday evenings at 6.30pm– two occasions when I rarely have "day job" commitments. Outside of these I often find that classes need covering so I can pick them up as and when I have time. Calendar organisation is essential, my whole diary is colour coordinated to make sure I keep on track of where and when I'm teaching. The retreats fit into annual leave and my weekends are my kitchen play days, I've been known to make four separate dishes on a Sunday lunch time to food prep for the week ahead.
WHAT IS YOUR ADVICE TO THOSE CONTEMPLATING A PT COURSE? WHERE DID YOU TRAIN?
If you have a passion for fitness – do it! I did my course via distant learning, with an online training provider. The course itself was all self-study which worked for me as I could fit into my free time outside of office hours. There were two assessment weekends for each stage (level 2 and level 3). I can't recommend it enough! Even if you don't intend to work as a full time instructor or trainer (like me) you can learn so much about how to train and what's important when planning your own training.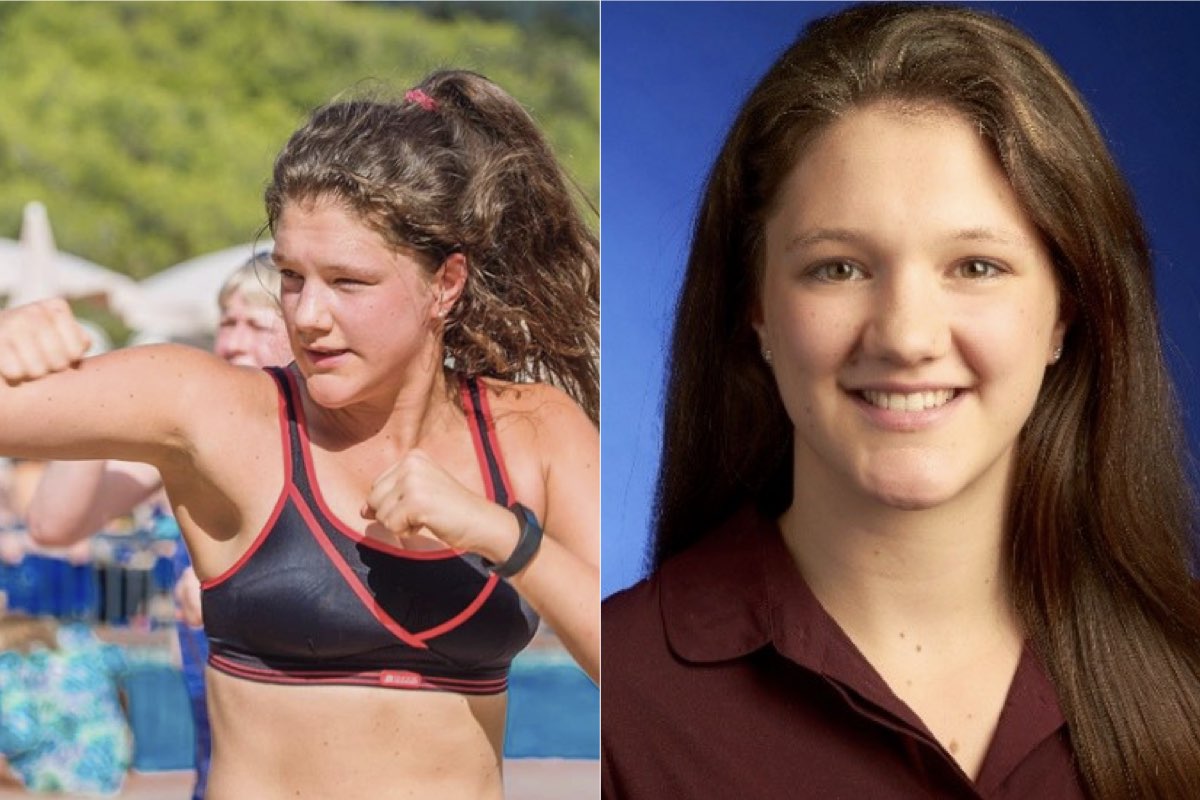 HOW DO YOU STILL MAKE TIME FOR SOCIALISING?
It's definitely a balancing act. I have so many friends I have met through exercise classes and so often our socialising or meet-ups will centre around trying a new class or going for a coffee or brunch post-workout. I think it's important to remember it's all a balance so making sure I have a calm Sunday and can go for a few cocktails on a Saturday night is ok!
WHAT IS THE MOST CHALLENGING PART OF YOUR DAY?
Definitely the early morning starts, sometime when the alarm goes off pre 6am on a Monday morning I do question why I choose to teach, but when I get to the studio and everyone arrives ready for their workout the early start is soon forgotten.
HOW DOES FITNESS MAKE YOU FEEL?
Energised! I love that it can improve my mood or take my mind away from whatever else is going on in a usually very busy day to day life.
WHAT ARE 3 THINGS YOU WISH YOU COULD TELL YOUR YOUNGER SELF?
There is no quick fix, short term crash diet that will work so save yourself the hassle of throwing energy into it and find a good life balance.
Don't be ashamed of doing things that you want to just because it's not what everyone else is doing.
Prioritise yourself over others when it comes to self-care, whether that's reading a book, going to yoga or just watching trash TV – make time for it.
LIFE MANTRA?
Take every opportunity offered to you as you never know where it might lead and what doors it will open along the way.
Hettie is the editor and co-founder of DOSE. A keen runner, she's also partial to a blast of high-intensity and hot yoga. A country girl at heart, she divides her time between London and the lush rolling hills of North Devon. When she's not jetting off on her next adventure, Hettie can be found in a candle-lit alcove with a laptop, a spaniel and a full bodied Malbec.