You may know Hazel Wallace as the fitness blogger and Instagram sensation. She's also a qualified doctor and personal trainer who has somehow found the time to write a book.
Working in a busy central London hospital one minute, modelling for Reebok's AW17 campaign the next, here's a glimpse into the busy life of The Food Medic…
Describe a typical day…
When I'm at the hospital I have limited 'free time'. I wake up at 5:00 and make a coffee. I grab my gym bag, lunchbox, protein shake and head to the gym for a 45 minute workout before work.
After my session I have a quick shower and gobble down my overnight oats from my tupperware box before dashing off to work for my ward round at 7:30am.
I work until about 6pm and use my commute home as a time to catch up on reading. Currently i'm reading The Clever Guts Diet.
When I'm home I slip off my shoes, tie up my hair, put on some music and cook. This is how I like to unwind. I answer emails with a peppermint tea and a couple of squares of dark chocolate before heading to bed at 10pm.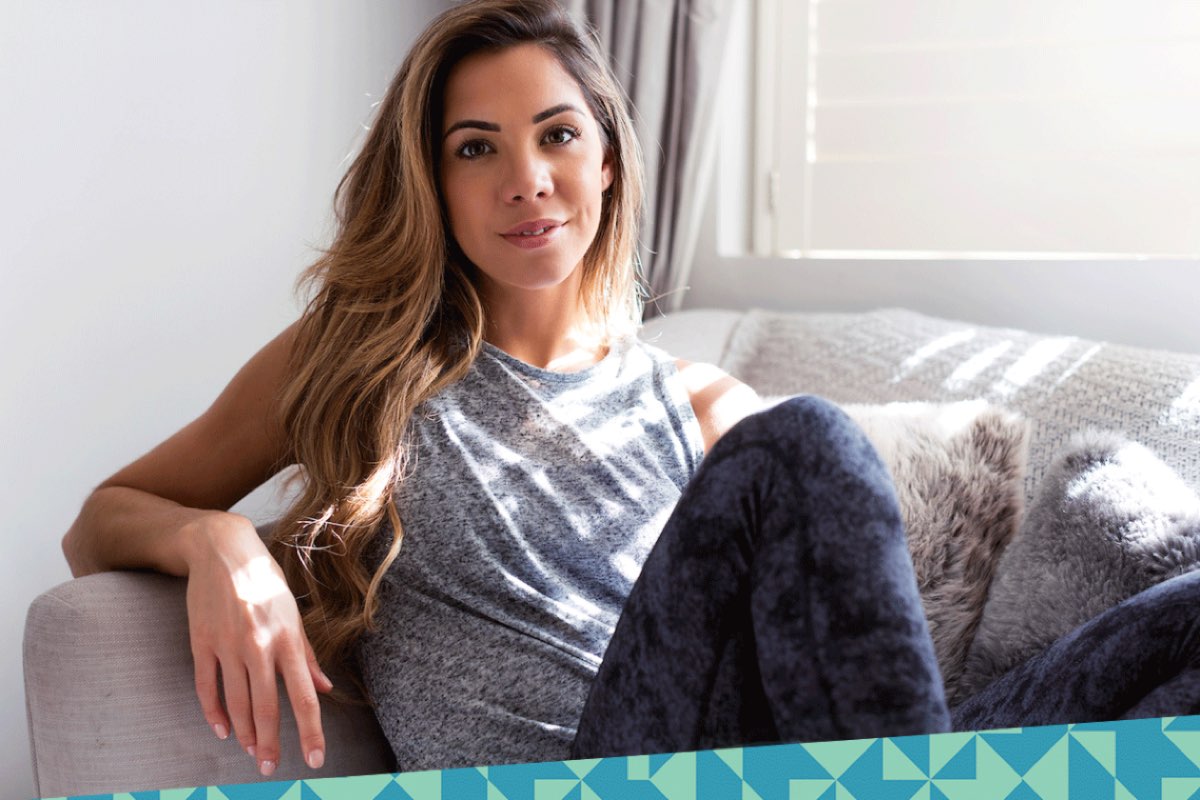 What prompted you to become a doctor?
When I lost my father as a teenager, something clicked. I decided I wanted to dedicate my life to a career in medicine. I came to this decision quite late in school (I had initially planned on becoming an accountant like my father) so I missed out on the grades I needed to get into Medical school in Ireland.
However, I got an offer to study a bachelor's degree in Medical Sciences in Wales. At the age of 18 I moved to a new country and started my studies.
Following my 3 year undergrad degree I applied for graduate entry medicine and was offered a place at Cardiff Medical school.
I'm now qualified and working at a busy central London hospital as a junior doctor.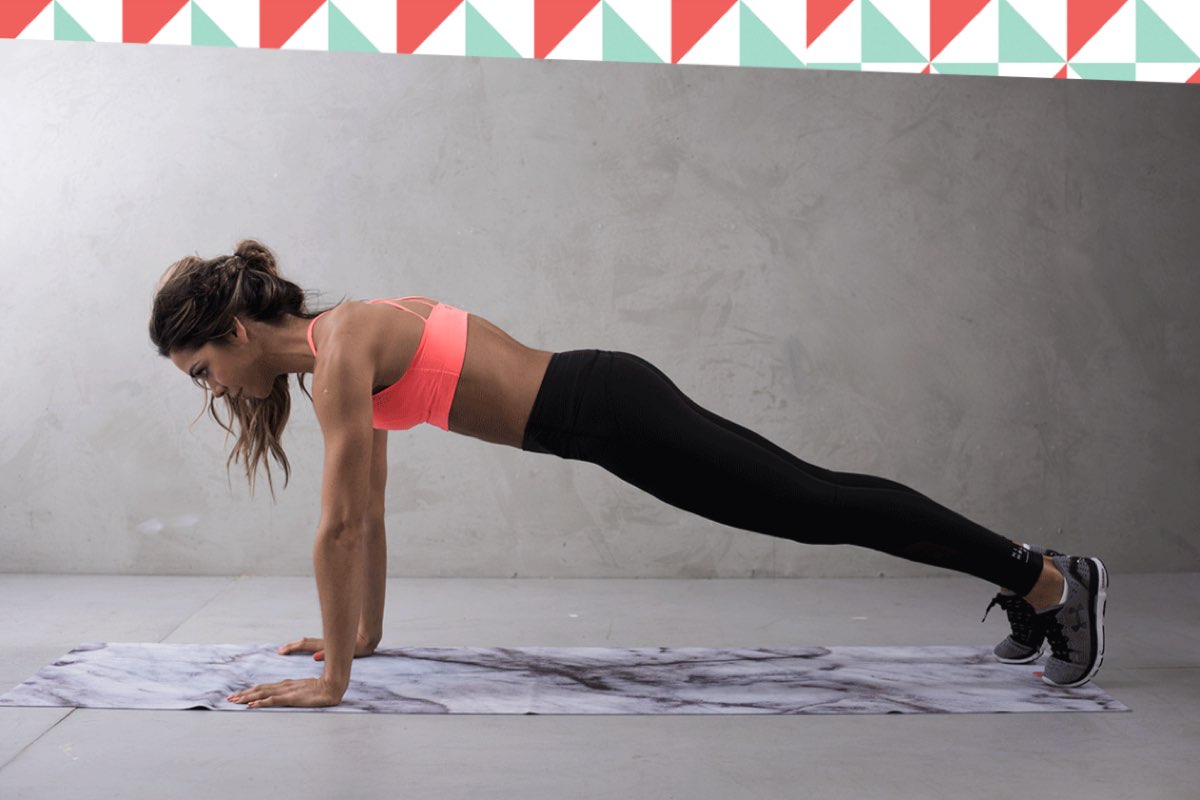 You've had a complicated relationship with food. What was the turning point for you to get healthy?
I was at University and had put on quite a bit of weight. My skin wasn't great and I was lethargic all the time. I lived on a typical student diet of fast fixes, grabbing food on the go. Naturally these types of foods and energy drinks were high in sugar and had no goodness in them.
I thought to myself, I'm studying to become a doctor so I really should be practicing what I preach. I started paying more attention to my own health fitness levels, researching and reading papers on nutrition. I realised that this was a big area that was missing from the medical school curriculum.
I started going to the gym, cooking from scratch, bringing my own packed lunches, and cutting back on alcohol.
You have recently launched a book. How does it differ from other clean eating recipe books out there?
The Food Medic book is inspired by my own personal journey through sickness and health and my training as a doctor. I wrote this book to educate others on how to maximise their health so that they can look and feel amazing.
I want to debunk the myths that are out there surrounding dieting and instead offer solid, evidence-based advice. I guess what makes it different is that it was written by me – a qualified doctor, a personal trainer, and a girl who has turned her life and health around, through nutrition.
I'm not trying to sell you any quick fix or secret.They don't exist. My intention is to help you find a happy, healthy relationship with food. To learn that food has the potential to improve your health, both psychically and mentally. To show you that you don't need to do anything drastic, or cut things out, in order to have a healthy lifestyle.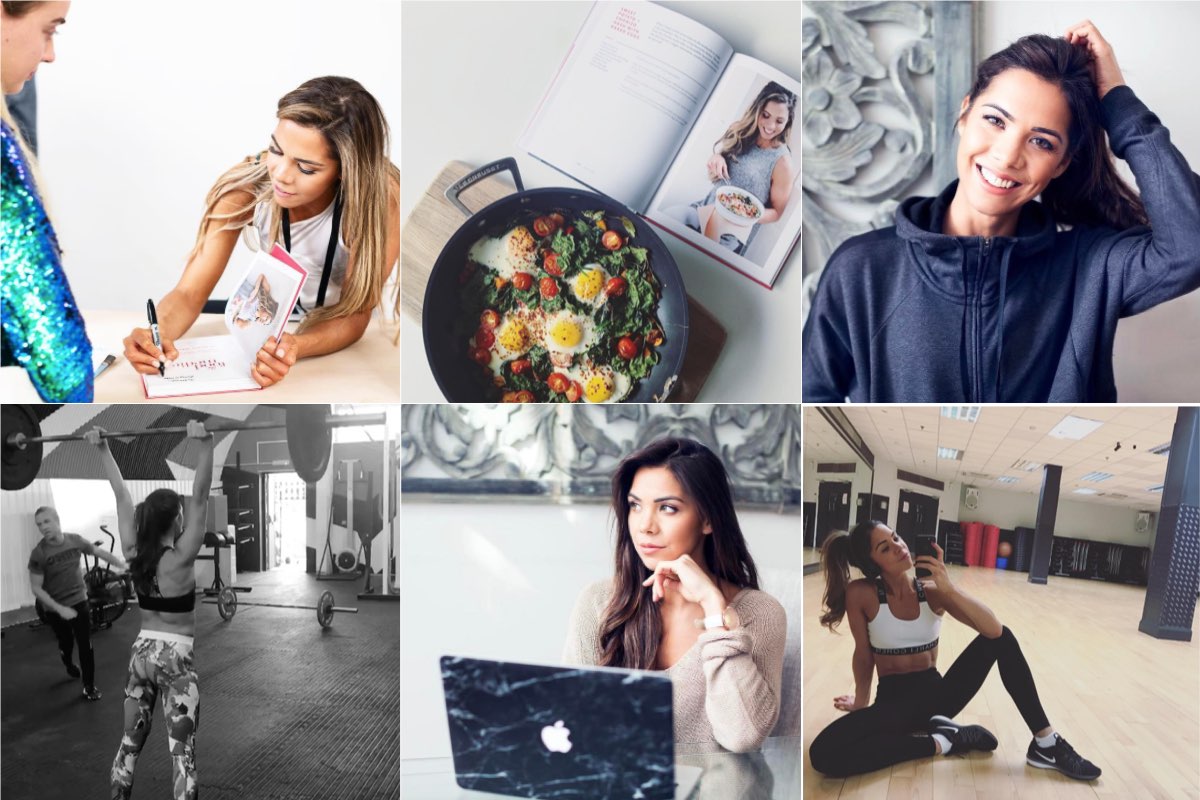 What's your favourite form of exercise?
I love riding. I grew up around horses but unfortunately moving away from home made it more difficult to access stables to ride from. I really do miss it though! I love weight lifting, and I've just gotten into CrossFit. There are not many sports that I haven't tried. I even dabbled in ice hockey at one stage!
What's your stance on alcohol?
Everything in moderation. I am a girl who likes to look after herself, eat well, train but also, I like to socialise with my friends and enjoy a glass of wine occasionally. I am not a big drinker myself but I think balance is important in life.
What is your definition of happiness?
A state of well-being, self-acceptance and love!
Any goals for the future?
I hope to write more books, open my own cafe, continue my training as a doctor, and enhance my cookery skills with travel and courses!
Life motto
Failure is not final.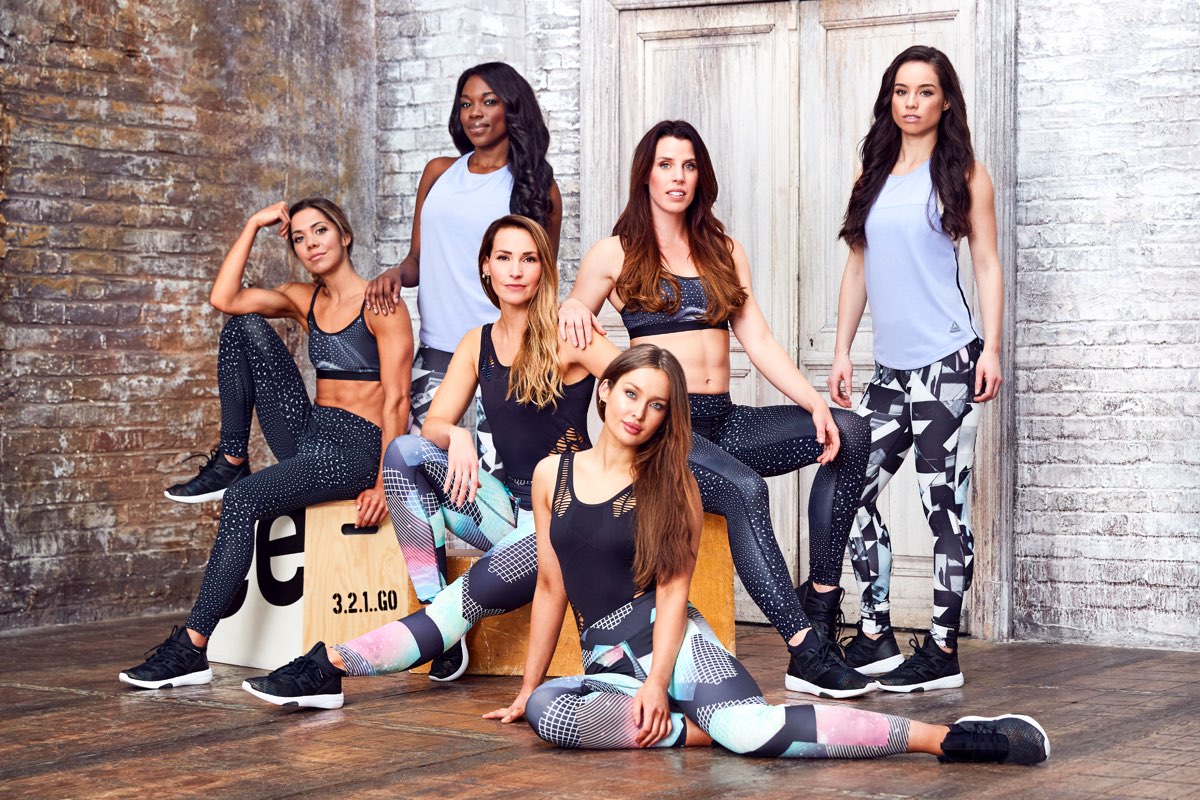 Why did you decide to partner with Reebok?
I have grown up wearing Reebok so it felt like the right fit from the very start. I really admire the messaging behind the Reebok AW17 campaign – it resonates with me and what I stand for as an individual.
The campaign focuses around bringing together women from different fitness backgrounds to create the ultimate Reebok Girl Squad. Each girl has a completely different perspective towards fitness.
I personally understand how difficult it is to stay on top of your fitness when you have a busy life – I'm currently juggling working as a full-time doctor and running my own blog and business.
I want to be a role model for people who juggle it all and make the time to do what they can to be the healthiest and strongest version of themselves.
What does it mean to you to be part of their new Girl Squad?
I am honoured to be a part of Reebok's new Girl Squad. It was so much fun meeting the other girls, some I already knew and embarking on this adventure together is so exciting. We are all different when it comes to our interests and personalities but our common thread is an overwhelming passion for fitness.
As a group, we just clicked! Coming together to create the Reebok Girl Squad has allowed us to encourage and inspire all women, no matter where you are from or your fitness ability, to become the best you. I guess we want to show that healthy comes in all shapes and sizes, and that fitness doesn't require one form of exercise or sacrificing your life to simply work out.
Cat is an incredible yogi, Tashi is the runner of our squad, Carly is really into cross fit and, Roz is my fellow Irish lass who can swing a punch better than most guys I know and Ashleigh is just amazing at everything!
I think my role in the Girl Squad is that I am small but mighty, and when I'm not at the hospital running around on my day job, I'm usually at the gym lifting some heavy weights!
Reebok Ambassador Dr Hazel Wallace is a member of The Reebok Girl Squad and is pictured wearing the new AW17 City Series Collection available now at www.reebok.co.uk