Perhaps the most bucket list trip ever, Chira explores three different Balinese destinations. Part 2 led her to Tugu Hotel in Canggu, now the adventures continue. Next stop, Melia Bali, Nusa Dua. This is where you come for a resort in Bali: total R&R, with all the amenities…
The concept
There's huge variety at the Melia Bali. You can choose your 'level'. Being all-inclusive (as we were) gives you not just unlimited booze and food, but also access to other private areas and spa discounts. You may not have time to see it all though, as there is simply so much to do.
There's a kids area and creche for parents who want a break, a spa, easy hire of non motorised water sports such as canoeing, SUP and kayaking. SUP is really hard, by the way – while others make it look annoyingly graceful, we struggle. You can also hire bicycles and hit the sauna and jacuzzi. There are multiple restaurants, with everything from sushi to pizza to Balinese cuisine, there's live music at the beach every night and a special fire display on particular nights. The hotel puts on a live Balinese dance show each evening, and our package includes the chance to visit a temple in Uluwatu every day at 4pm, one of the largest in Uluwatu.
The rooms
Rooms at the Melia Bali are contemporary and sleek but with Balinese touches – dark wood, canopied beds. Some feature private pools, but don't worry if you don't have one, as the resort's pool is so wonderful. If you're celebrating a special occasion, the Melia Bali is where to do so. The corridor leading to the rooms all have sand down them, in which the staff draw notes for people celebrating.

Wellness
We choose to have a full wellness day at Melia Bali. It starts with an early morning yoga lesson on the beach with stunning sunrise views, followed by healthy breakfast – egg white omelette with super food seeds, nuts and dried fruits, and dragon fruit smoothie. Next, we travelled to Tirta Empul Temple in Ubud to bathe in the holy springs. Our guide spoke us through the cultural practices and traditions of the temple. It was my birthday the day before, and I was told this was a great time to go to the Holy Spring as it was good for new beginning – hence it's very popular around a new or full moon for locals.
Then we went for lunch at dragon fly village, away from the noisy and crowded streets in Ubud, where we dined overlooking rice paddies. Finally, we took a trip to see the healer and palm reader Ketut Liyer, made famous in Eat Pray love – it was actually his late father who read the author's palm. He offers palm readings for 300K IDR to talk about your past, present and future.
Trekking
It's worth noting that at all the hotels we visited in Bali, including the Melia, a Mount Batur trek and a cooking class were on offer. The trek involves being picked up at 2.30am from the hotel – it's the only time we feel cold the whole trip. We've opted for a private guide so we can walk at our own pace. After an hour's drive to the base we start the climb, which soon has me sweating and taking off layers. There are easier and harder routes, and the aim is to summit for sunrise. At the top, our guide secures us front row seats and hot chocolate, along with boiled eggs that are cooked from the steam of the volcano. It's an amazing sight to realise how far we have climbed and how high above the clouds we are.
This is also offered at all the hotels. Do pick a morning session if you can, because they include a trip to the food market. We are picked up, taken to the market and shown around. We taste and smell everything – it's a truly immersive experience. From the market we're taken to rice paddies where our guide explains how they grow and harvest the rice. Then, we visit her home, where we meet her family. We make an offering to be thankful for the food we're about to make and eat, and then we start cooking. In the class we make a total of eight dishes, including a soup starter and dessert.
We leave full and content – much like how I leave all of Bali.
Get your weekly DOSE fix here: SIGN UP FOR OUR NEWSLETTER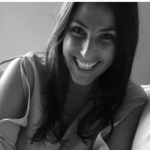 Charlotte is a London girl through and through. She sweats through spin and puffs through Pilates to justify trying the latest restaurants and devouring copious amounts of sweet potato fries, burrata and bread – preferably on holiday. Her favourite destinations include Italy, the Maldives and anywhere where the sun's shining and there's a strong breakfast buffet. She's obsessed with walking, visiting farmers' markets and reading. She's also learning to cook. Wish her (and her husband) luck.