For me, grooming is me-time. That means no, I don't want to chat holidays with my manicurist I'm afraid. And it seems the benefits of relaxing over a beauty treatment are becoming more widespread. Enter Treatwell's new initiative, the mindful mani…
What?
Treatwell has worked with more than 100 London salons to introduce self-care and mindfulness to your manicure. It's been done in collaboration with psychologist Suzy Reading. You can choose to listen to Adrienne LDN's podcast on mindfulness, wellbeing and the importance of self-care, or just simply – sit.
Why?
33 per cent of people Treatwell surveyed said that they truly relax for less than30 minutes a day.  74 per cent said they struggle to find the time for self-care. Putting these two things together, it's unsurprising that 'express' treatments are showing rapid growth on Treatwell – express manicure bookings have more than doubled year-on-year in the UK. However, only 34 per cent of people reported using their manicure as an opportunity to switch off. In fact, 63 per cent saying they felt obliged to make conversation.
Enter, the Mindful Mani.  Mindful Mani is as an agreement between the customer and the salon that they'll be using this treatment as me-time. They will be plugging in and switching off during the appointment. The therapist knows you'll be silent, and you don't need to worry about coming across as rude or miserable.
Treatwell's internal mindfulness ambassador, Leanne Evans, says, "we're encouraging our customers to take back that one hour. They can unplug from everyday problems and worries and take back time for themselves, free of judgement and in a respectful way, without fear of impoliteness."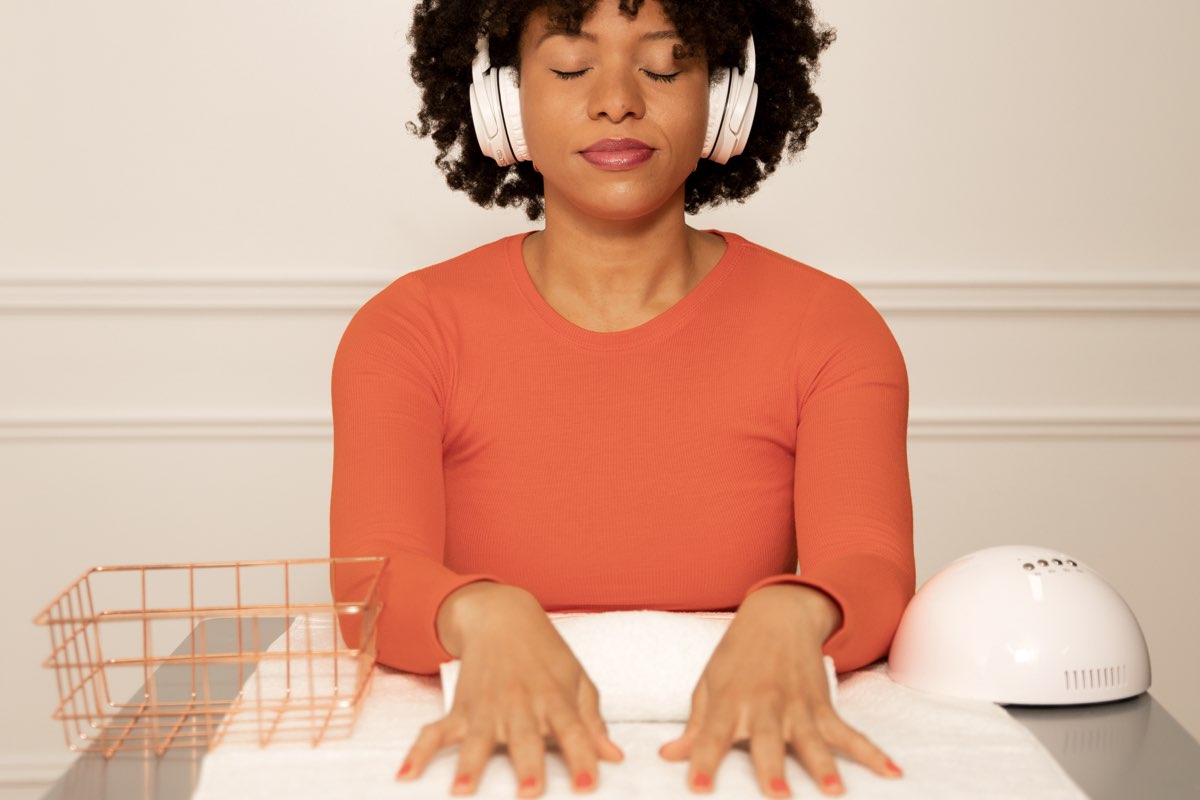 The reality
I went along to Le Fix in Fitzrovia, one of the salons Treatwell has partnered with. The natural, organic salon is totally amazing, BTW, with natural brands across skincare, nails, waxing and more.
There is a sign for the mindful mani on my nail station. You can scan the QR code which gives you access to podcasts and playlists on your phone. That's a great option – as is simply sitting, with no compulsion to make small talk.
Throughout my Le Fix Manicure, I do not utter one word; not about work, or holidays, or evening plans. I just zone out, and best of all, I do so in no fear that I'm insulting my therapist by not being super chatty. I love that not only am I more relaxed in myself, but the acknowledgement on both sides of what is happening removes any fears I have about not filling the silence.
Now, if only Treatwell would launch Mindful Blow Dries…
Get your weekly DOSE fix here: SIGN UP FOR OUR NEWSLETTER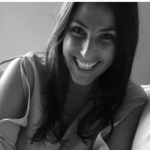 Charlotte is a London girl through and through. She sweats through spin and puffs through Pilates to justify trying the latest restaurants and devouring copious amounts of sweet potato fries, burrata and bread – preferably on holiday. Her favourite destinations include Italy, the Maldives and anywhere where the sun's shining and there's a strong breakfast buffet. She's obsessed with walking, visiting farmers' markets and reading. She's also learning to cook. Wish her (and her husband) luck.