There are many reasons to visit Gstaad. In winter, it could be the draw of the ski slopes, which become beautiful hiking trails in the summer. Or perhaps it's to mingle with high society at extravagant parties, or to sample haute cuisine at the village's four restaurants that have been awarded Michelin stars. However, the opportunity to undergo a transformative chakra balancing experience with a Tibetan healer probably hadn't crossed your mind as a key draw to the Swiss alpine region. DOSE sent writer Rosie to investigate…
Perched in a pocket of the sublime Swiss alps sits The Alpina Gstaad Hotel, an ultra-luxe lodge that wouldn't look out of place in a James Bond set. As we approached the underground entrance in a brand-new Model X Tesla, I felt like I was about to enter a den devoted to decadence and perhaps a little debauchery.
Yet within this hotel lies Switzerland's only Six Senses Spa, a sanctuary of peace and wellbeing amidst the high-flying, affluent atmosphere for which the region is known. It is here that renowned therapist Antonis Sarris has established a holistic wellness facility that has become a destination for guests to undergo profound physical and mental healing processes.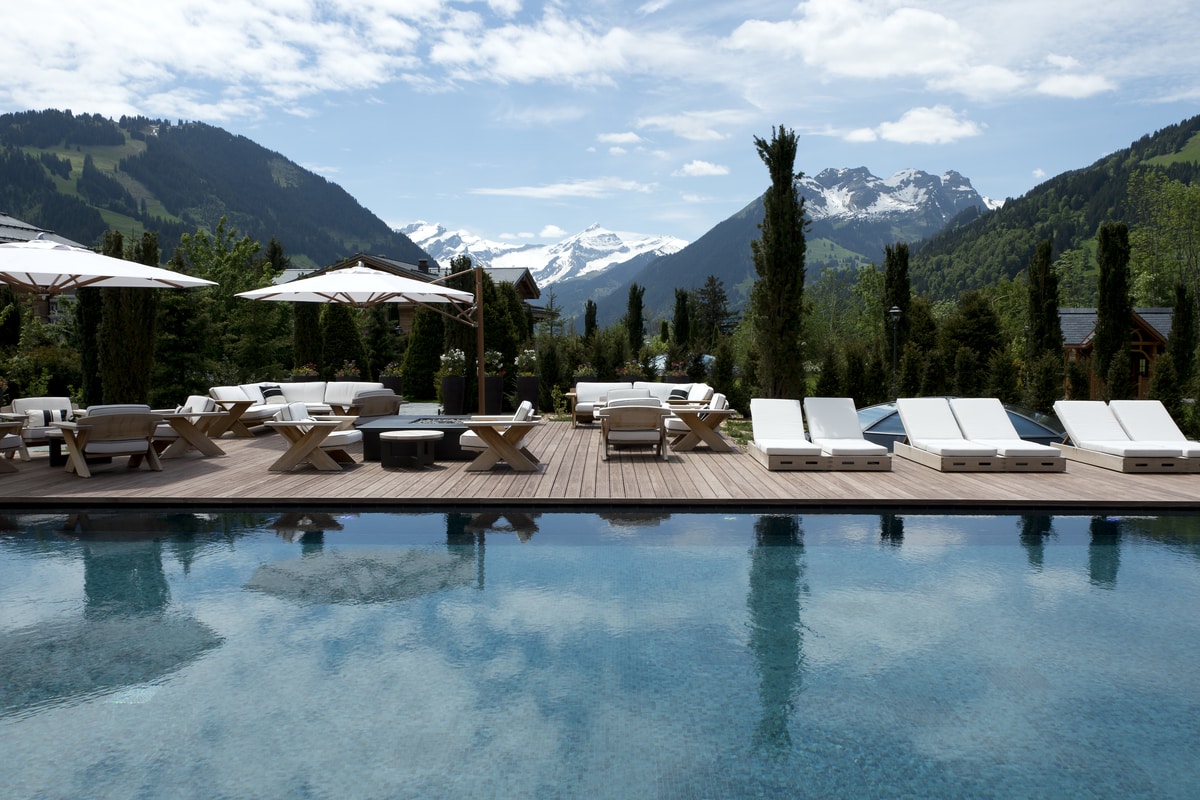 Photo: Outdoor Pool, The Alpina Gstaad
I'm here to sample the spa's Energy Healing Programme, one of several tailor-made packages geared towards attaining specific goals, such as weight loss, sleep improvement, detoxification, or, in my case, transforming one's state of mind.
The course of treatments over three days is determined following a consultation with Antonis, who combines his expertise in Tibetan medicine, massage, chakra balancing and crystal healing to create individualised programmes for guests. After reading my pulse and determining my body type, we scheduled a Universal White Time Healing session to heal and transform the chakras, as well as a prescriptive massage to release energy blockages.
I kick-started the healing process with a yin yoga class followed by a lengthy sojourn in both the salt room and the floaty water beds of the relaxation room, while my more active companion tested out the state-of-the-art fitness facilities and 25m indoor pool, which is complemented with several saunas, steam rooms and jacuzzis. A heated outdoor pool allows guests to absorb the beauty of Alpine peaks whilst taking a dip – more often than not accompanied by the soothing sounds of cow bells to transport you to a state of Swiss bliss.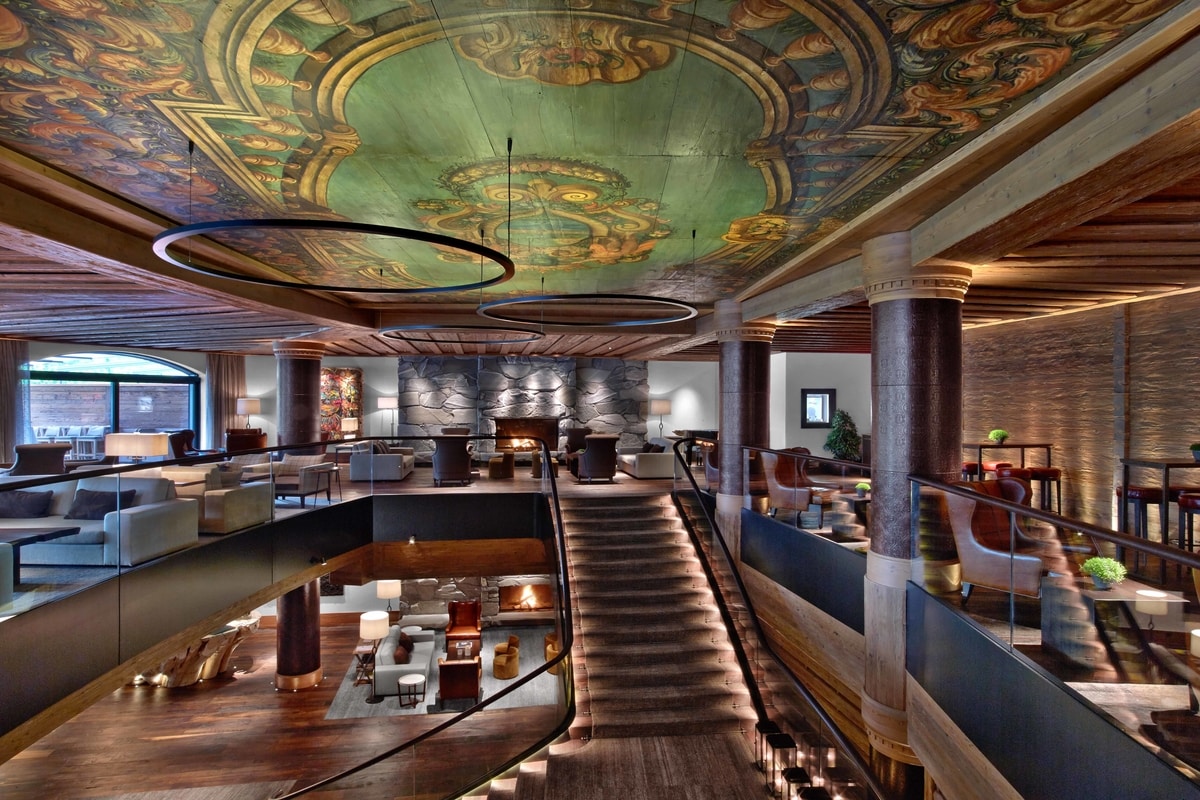 Photo: Lobby Bar, The Alpina Gstaad
All this tranquillity might seem a little at odds with its setting in a village renowned for the champagne-fuelled antics of the international jet set. I was apprehensive at first to step out of the serenity of the spa and back into the environs of the hotel, adorned with prominent works of modern art by artists such as Tracy Emin, and graced by the glamorous elite: could health and hedonism really rest under one roof harmoniously?
If the long list of high-flying guests who keep returning for both relaxation and revelry is anything to go by, the hotel has pulled off this somewhat improbable match with quite some aplomb. Perhaps its secret to the thriving co-existence of these two distinct tendencies is the level of self-awareness at play: the decadent Fumoir is home to the hotel's most-Instagrammed piece of artwork, which is, ironically, a fake Roy Lichtenstein piece that nods to the antics of the rich and famous who have given Gstaad its reputation. The sumptuous cinema transforms into a nightclub at weekends, where expert soundproofing allows guests to let loose without disturbing those in a post-spa slumber in front of the warmth of the log fire in their rooms upstairs.
Photo: Junior Suite, The Alpina Gstaad
Even the menus at the hotel's two Michelin-starred restaurants, locally-inspired Sommet and Japanese Megu, cater to wholesome as well as indulgent tastes. Whether you fancy Wagyu beef steak, yellow fin tuna, or even an authentic fondue in the cosy Swiss Stübli, the restaurants showcase only the most exceptional produce to please even the pickiest of palates: 'Detox Delight' menus are also available in all of the hotel's restaurants for the most hardcore of spa purists.
Over the course of three days at the hotel I indulged my every desire, from cosy nights in eating room service dinners on my balcony overlooking the snow-capped mountains, to glamorous seven-course meals accompanied with flights of Swiss wine, to detox flow yoga classes followed by massages and ginger tea. Incompatible as it all might sound, this unlikely combination proved to be the exact energy healing I needed. I returned from my stay at The Alpina with heart, soul and stomach well and truly satiated – proof that the Swiss Alps are home to so much more magic than just mountains, chocolate and cheese.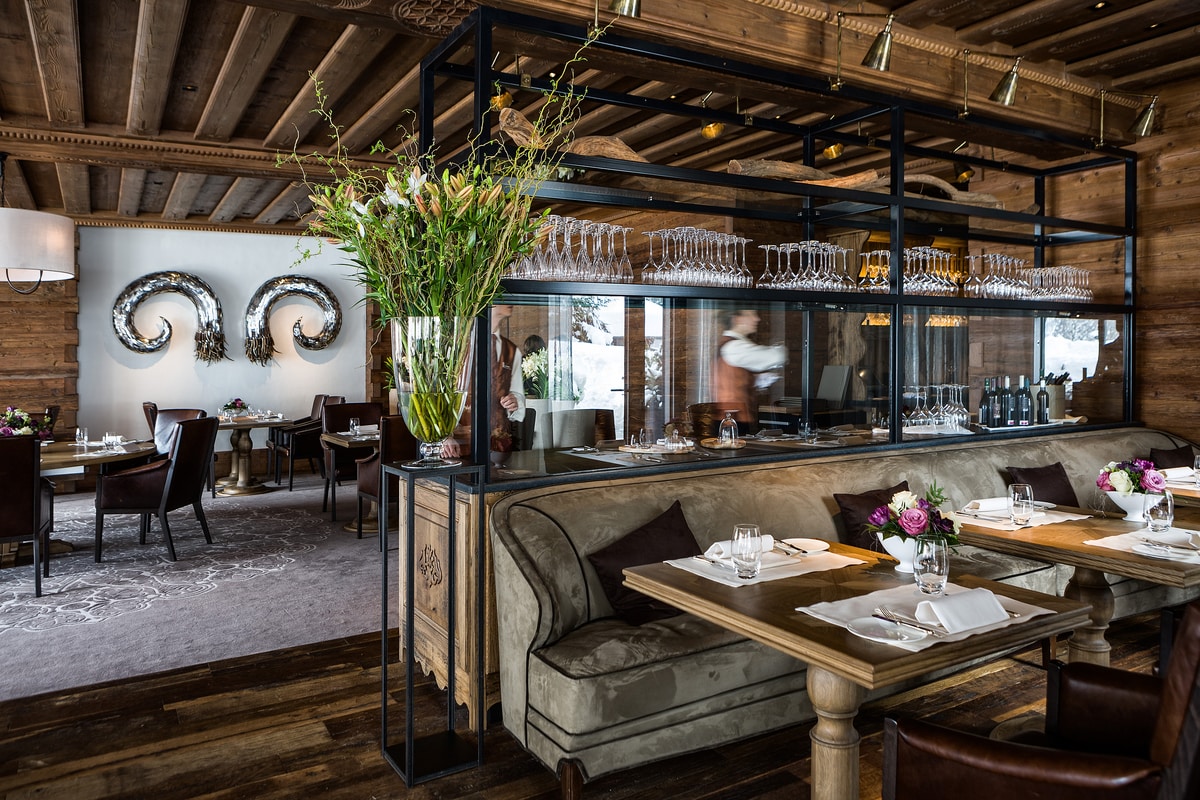 Photo: Sommet Restaurant, The Alpina Gstaad
Rooms at The Alpina Gstaad start at £450 per night.