Planning a trip to the alps this winter? Make sure you stop over in Zurich: home of good cheese and a brand new spin concept that promises an almighty climax. Shara reports back on the new wonder that is OPEN RIDE 
Not to boast, but I know spin. I teach it, and I've done it everywhere from 1Rebel to Psycle. OPEN RIDE, however is a whole different ball game.
The people
OPEN RIDE is co-founded by media guru Eva Nidecker and her partner Flurin Müller, along with Rebekah Abdeen, who has worked at the likes of Equinox and Flywheel Sports, as its Creative Director and Master Trainer.
The eclectic mix of talent is one of the things that sets this studio apart. The team includes two ballerinas from the Zurich Ballet, two lawyers and a fashion model – plus everyone has an international background. This combination of skills, not to mention experience and exposure, has resulted in something extraordinary.
The concept
The studio itself, which opened in September, feels like more of a performance space than a studio, with acoustic panels from Germany and a sound system from Meyer, who provide equipment for some of the biggest music festivals in the world. It places OPEN RIDE firmly in the world of lifestyle, music and culture, rather than purely fitness – though make no mistake, it's a proper workout.
The spinning
The spinning itself is all utilising light and sound along with the spinning, recognising that for many people, fitness and music just makes them want to move their body.
The options
There are three types of classes.
COLLIDE is the signature concept: classes are mostly set in a cool music venue like Zurich's Club Zukunft, with live performances that make spin class feel like an amazing pop-up. Even when the COLLIDE classes are in the OPEN RIDE studios, they're awesome and full of energy.
CLIMAX is set to the beat of the music and you wear wearable weights during class. They're made by Bala Bangles and are such an easy add-on to make it a much harder workout, I can't believe more spaces aren't doing this.
COMMIT is metric focused in the smartest possible way. It uses cycling metrics, speed and power, with nifty software that allows you to track their individual progress and measure output, encouraging you to go that bit further.
Each is amazing, and each offers something different. It's a reason to go to Zurich – and a reason to hope OPEN RIDE makes its way over to the UK, pronto.
Classes at Open Ride Zurich start at CHF38 (about £30) per class. You can book a class here. Classes are also available on Classpass.
Get your weekly DOSE fix here: SIGN UP FOR OUR NEWSLETTER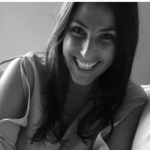 Charlotte is a London girl through and through. She sweats through spin and puffs through Pilates to justify trying the latest restaurants and devouring copious amounts of sweet potato fries, burrata and bread – preferably on holiday. Her favourite destinations include Italy, the Maldives and anywhere where the sun's shining and there's a strong breakfast buffet. She's obsessed with walking, visiting farmers' markets and reading. She's also learning to cook. Wish her (and her husband) luck.