With less than a week to go until The London Marathon, we asked racing demons Twice the Health to give us the lowdown on the things powering them through their training, from vitamin C serums to Runderwear…
1) Yamatune Socks
We run in them, then we recover in them. We were introduced to these at National Running show and despite being not so keen on 'toe socks', we were soon sold, especially by their grippy bottoms meaning our feet didn't slide in the shoe no matter how muddy the path!
2) LightUp U Run Belt
H, especially often struggles with these as they don't quite go small enough to sit in that happy 'above hip' place, however this one is the perfect fit. Again, we found these on our long old run to National Running Show and simply haven't been without them since.
3) Fitbit Versa
This is the latest addition to the Fitbit fam, and it's safe to say we've totally fallen for it. Slightly smaller than the Ionic, and featuring special settings for us gals it's no wonder we've not taken it off since we got it! P.s Have you seen the lavender leather strap?!
4) Lululemon Speed up Tight
You'll not often see us running (or wearing) anything else but Lululemon, but when it comes to the long run these are our tights of choice. The easy to access pocket is a total game changer, and the sweat wicking technology has us running comfortably no matter how many miles. As for the fit, we can safely say they sit snug in all the right places, with a waistband just high to enough to know they're not going anywhere, and low enough not to squish!
5) One Ball
You know those moments experienced just after a big lunch or dinner where you're really not even slightly hungry, but the need for something sweet is still to be satisfied? Well here's your solution. One Balls are a firm favourite in our house, and you'll often find them in our running belt too. You can also pick them up from Barry's Bootcamp.
6) Yoga at Core Collective
Our yoga skills are well, questionable at best but if we're doing it we want to do it properly and there's no doubt you'll do just that upon a visit to High Street Kensington hotspot Core Collective. Proof of power is in the name, so if you're wanting something simply just to stretch we'd suggest their 'Stretch' class (equally as fabulous), but if it's more of a sweat and strength session you're after, you've got to give this a go. It's been a regular weekly feature in our run up to the 26.2.
7) Runderwear
Nope, no spelling mistake there this is 'underwear' specially stitched for us runners. You'd not to be blamed in thinking this was a fad… we did too until of course we tried it. There's no need to go into extensive detail, runners you'll understand the issues experienced if your pants aren't a perfect fit when covering many miles. They come in all kinds of shapes, sizes and colours (of course), and although they may not be the pair you'd choose to woo your latest lover, they'll most certainly be our marathon undies pick!
8) Adidas Ultraboost
H first ran in these way back in 2015 for the London marathon and they have not left her side since. Although E will run in something slightly different on the day due to duration, they are our most worn kicks for general running activities. Light on the foot, and full of spring it's no wonder people claim to feel as though they are running on clouds. Hey, it helps they look pretty darn good too eh? We nabbed ours from Active in Style.
9) A Good Gait Analysis
A gait analysis is the testing you go through to ensure you've got the right shoe. Think of yourself as a modern day Cinderella with a love to run! We're heading to Profeet to get ours, joined of course by our full marathon team. They took us through a full 3D analysis, fitted us with special insoles and suggested the shoe best to keep us running strong. It's one of our first tips told to new runners, and definitely something we don't suggest skimping out on.
10) Bradley Welch
Heard that name a few times? Thought so! Brad is our coach, and is otherwise known as @bw_commandofitness on the gram. Not only has he taken us from strength to strength in the last year or so spent training with him, he's also full of good knowledge whether you're a runner or not. Head to his page for detailed descriptions of suggested exercises and drills, plus he has a french bulldog puppy named Paco who makes regular appearances!
Something extra… FaceGym 'Runner Face'
Yep, you heard right it's a workout for your face. We'd visited once before and of course loved it, so when they announced they'd put together a facial just for us runners ahead of London's 26.2 we couldn't resist. We visited the Kings Road spot for 45 minutes of lifting and plumping following the months of pavement pounding and cold winds. The deep massage designed especially for runners features a healthy serving of vitamin C applied to combat free radical damage. It's one workout we will not be snoozing the alarm for!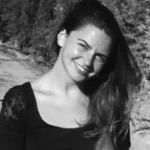 Hettie is the editor and co-founder of DOSE. A keen runner, she's also partial to a blast of high-intensity and hot yoga. A country girl at heart, she divides her time between London and the lush rolling hills of North Devon. When she's not jetting off on her next adventure, Hettie can be found in a candle-lit alcove with a laptop, a spaniel and a full bodied Malbec.