Peloton shows no sign of slowing down. Following Apple's announcement of its Apple Fitness+ offering, the original at-home workout juggernaut dropped not one, but two new class concepts. Read on for Peloton class reviews of Bike Bootcamp and Barre from DOSE writer Lizzy…
I'm a cardio obsessive and have always avoided the yoga-pilates-general-stretchy stuff, convinced it will never give me the sweaty, high intensity workout I'm after. So when Peloton announced the new Bike Bootcamp and Barre concepts, I knew straight away which one would be more my (gym) bag. Or so I thought. Here I give my Peloton class reviews of Bike Bootcamp and Barre.
Peloton class review – Bike Bootcamp
I've long been a fan of Peloton's running bootcamp classes but as I don't have its pricey state-of-the-art tread, I've tended to swap the running indoors part for improvising outdoors. But as a relatively new Peloton Bike owner, I was curious to see how the new bike-based concept would work, and how much of a workout it would give me compared to its existing (brilliant) cycling and strength workouts.
Fellow 1Rebel or Barry's fans will recognise the concept: alternating between segments of cardio (in this case, on the bike) with weighted strength moves on the floor. Star instructor Jess Sims has been my constant strength class companion in lockdown, so hearing she was making her debut on the bike was a massive plus.
I opted for one of her 45-minute Bootcamps and I am not exaggerating when I say it was probably the hardest workout I've done in a Peloton class. The two non-stop high intensity intervals sections on the bike leave way less time for recovery than you get in many of the regular cycling classes. The two weight sections are simple to follow but challenging ("if it doesn't challenge you, it doesn't change you" etc etc). By the end of the 45 minutes I'm way past Jess's famous "glazed donut" look. More like a drowned pudding.

THE PRACTICAL STUFF
Bike Bootcamp launched to complement the new Peloton Bike+, which comes with a screen which swivels round so you can hop between the two sections easily. But if you have the old version then it's just as easy to position your bike so you can see the screen from the floor, or even cast to your TV. The "changeovers" – transitioning from the bike (and cycling shoes) to the floor (in my case, barefoot) – were nowhere near as frantic as I had expected. And a much-needed break.
THE VERDICT
I'm hooked (again). The constant switching of disciplines means there is no time to get bored, the workout is intense and Jess is just as motivating on the bike as she is everywhere else.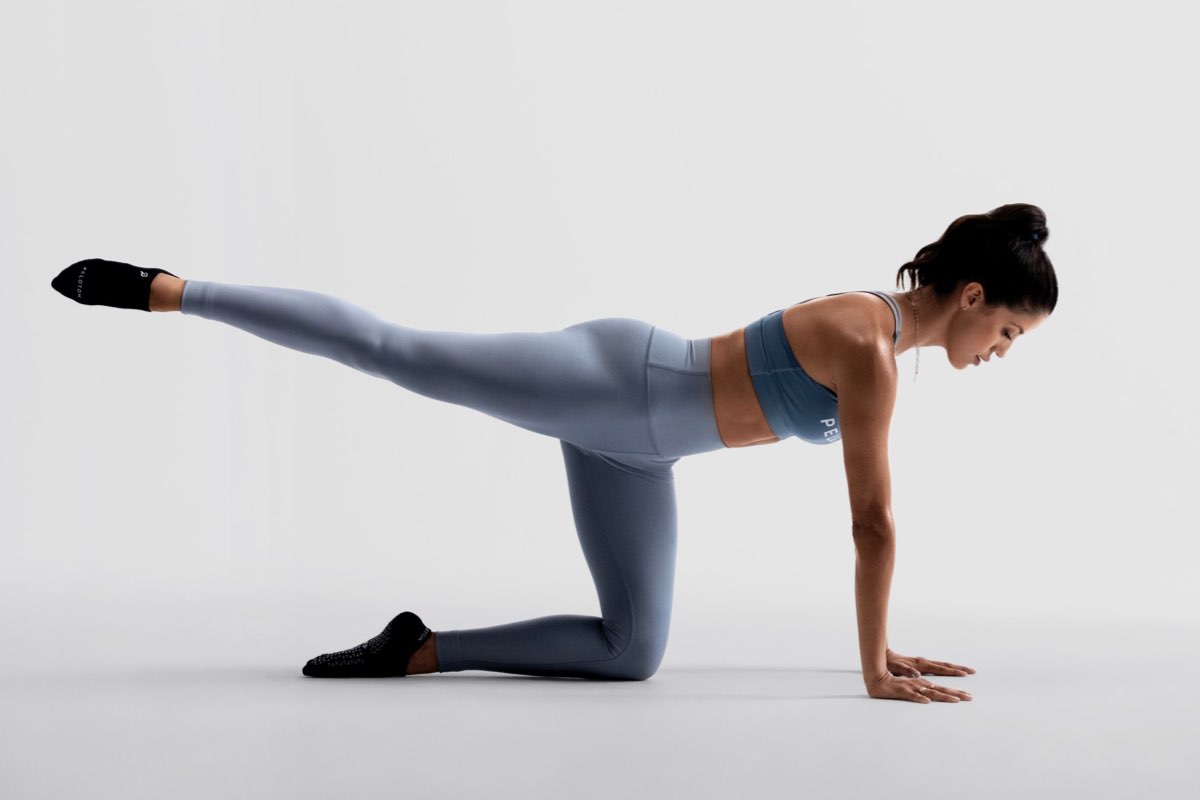 Peloton class review – Barre
I had no idea what to expect as I hit play on a new Ally Love Barre 20-minute class. For me, Barre was always reserved for tall, elegant, wispy types (i.e. not me) and I had low expectations that it would actually do anything to my heart rate or propensity to sweat.
Wow was I wrong. Cue a collective eye-roll as anyone who has ever taken it probably knows this already: Barre is HARD. Ally takes us through a series of micro movements based on ballet which are designed to help lengthen muscles. Unlike, say, strength classes where everything is big and pronounced, the holds are long and the movements are tiny ("as small as you can" she keeps shouting at me encouragingly).
I haven't pliéd in about 30 years but suddenly I'm doing it like my life (and fitness) depends on it. There are the smallest crunches I've ever done, leg extensions, oblique work… it's deceptively challenging.
THE VERDICT
OK I was wrong and my whole belief system is shaken. Barre gave me an intense and focussed workout. My heart rate shot up from the very first hold, and the class flew by – not least because Peloton Barre is cool. There's good music (hi J-Lo), an energetic instructor and not a tutu in sight. I also think I now actually feel about five inches taller too.
THE FINAL WORD
Any fellow Peloton fan will not be surprised to hear that the new class concepts just make the US company's offering even more fun, addictive and challenging. By the end of both classes I was already looking forward to the next ones (after some sleep and maybe some Epsom salts).
Peloton continues to innovate, listen to its members and build such a strong community led by talented and fun instructors, and I'm here for the ride.
For more information, visit the Peloton website
Liked this article on 'Peloton class reviews?' Read 'Which Peloton 4 week programme is the best'.
By Lizzy
Get your weekly DOSE fix here: SIGN UP FOR OUR NEWSLETTER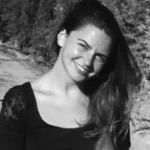 Hettie is the editor and co-founder of DOSE. A keen runner, she's also partial to a blast of high-intensity and hot yoga. A country girl at heart, she divides her time between London and the lush rolling hills of North Devon. When she's not jetting off on her next adventure, Hettie can be found in a candle-lit alcove with a laptop, a spaniel and a full bodied Malbec.