PUMA wants you to fall back in love with your training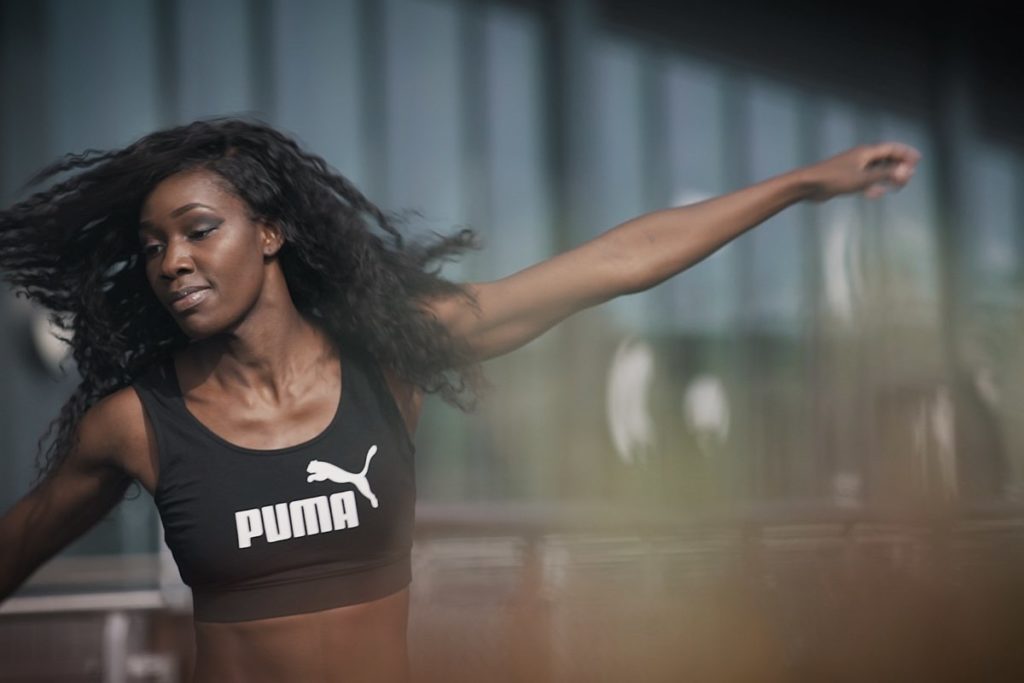 Lost your way with your workout routine? Research conducted by PUMA has revealed that people are more time poor than ever; want to see more inclusivity in fitness and are seeking a healthier relationship with their minds and bodies.
For their latest campaign they have enlisted the support of inspirational fitness trainers to help people fall back in love with their training…
Frustrated by the lack of diversity in fitness? Sanchia is your girl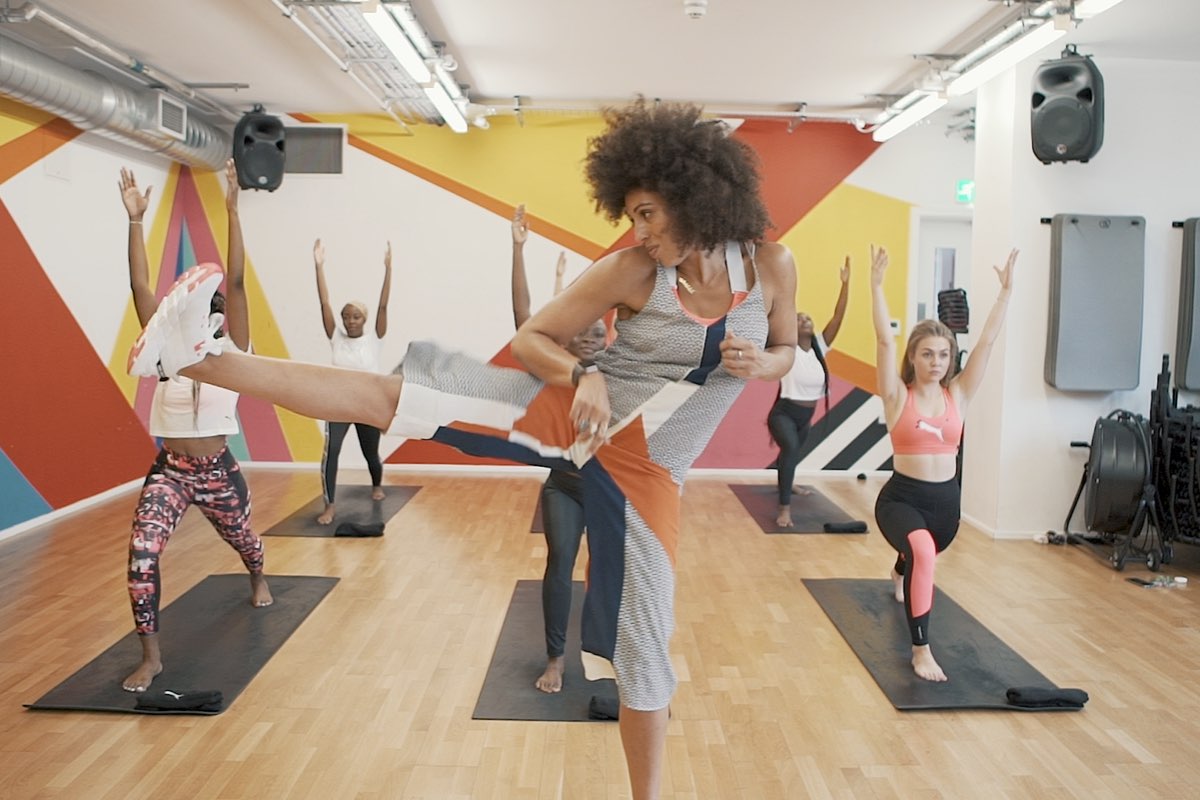 Sanchia Legister is the founder of Yogahood LDN, a Vinyasa flow class, where you'll work your through issues on the mat, create some heat and leave your negativity behind. What follows is 30 minutes of meditation, where you'll be invited to breathe, stop, and give your mind a chance to just chill. Sanchia leaves a bit of time at the end for a Q&A session known as 'Back Chat' – giving you the chance to ask anything. Her class is open to all shapes, sexes and faiths with 'good vibes only and fiyah tunes.'
"I felt frustrated with the lack of diversity" she explains, "so, I decided to do something about it and try to open up the yoga and wellness scene and created, #Yogahood. I now bring my big afro, big smile and good vibes to the mat, with a fiyah playlist to help you find freedom, space and unapologetic movement".
Think you're time poor? Get inspired by dancer and multi-tasker, Cori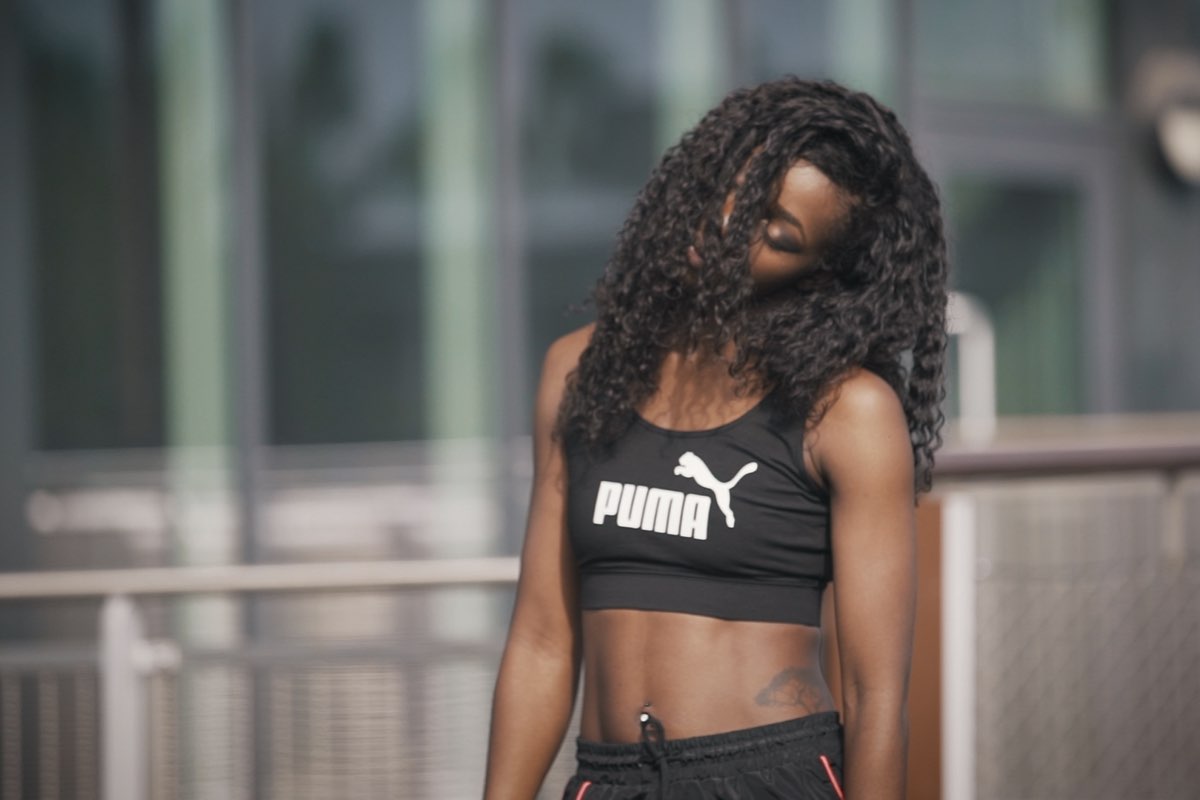 As a working mum, time is a gift that Cori doesn't have. Originally from Cameroon, Cori juggles teaching African-inspired dance classes alongside a part-time job – prepping classes and choreographing music videos when her little girl is asleep.
For Cori dance isn't just about fitness, its about spreading both the word and love about African culture. It's about feeling good and getting the work in, no matter whether that's for 5 or 25 mins. Even with her hectic schedule, Cori still finds time to inspire her friends to move every day… She even has a group chat where she sets her friends and class mates challenges.
"People are afraid of failure", she says. "If they feel they're not going to be the best they give up. But it's a process that takes time and patience. You can't be best dancer in one day. You need to get inspired to make time. Accept it's a process. Despite what people think, you can get abs in just 5 minutes per day – sometimes I use my daughter for a bit of extra weight".
Her top tip for those who are too busy to exercise? "Stop time wasting scrolling through social media, do ten push ups instead. It doesn't take long". As a creative, Cori says she is as guilty as the next person of spending too much time on her channels but she wants to set a good example for her daughter. "I could see how interested she was in my tablet and realised she was copying me. When I'm with her I make a point of playing with toys and getting messy, instead of scrolling through social. It's important not to forget to how to live".
If you also want to put the fun back into training, visit the PUMA website
Whilst you're here – check out the new Weave XT
This is a partnership feature with Puma