Lost your motivation in the gym? "Find a routine that works for your life", says this inspirational trainer, "and a method that you genuinely enjoy so that it doesn't feel like a chore. We need to stop trying to keep up with everyone else"…
You're a professional multi-tasker. Can you walk us through a typical day?
A typical day? What's that? Every day tends to be pretty different but it always starts the same. I'm up around 6 to get my kids off to school. As a single parent, juggling a busy role, my mornings with the kids are pretty important to me. Seeing my daughter off to school and spending time with my son on the way to school are a consistent rituals that I like to honour. After dropping the kids at school, I typically go and train before heading to my day at Sweat It. My role there is Head of Concept, Training and Development, which means that I oversee the trainers, the quality of product in the studio and I work closely with Ben, the founder, on future concepts and ideas. My days generally consist of reviewing class feedback, planning meetings, running The Sweat Lab, which is our in-house training, writing brand literature, participating in my teams' sessions and of course teaching a few myself.
Tell us about the concept behind Sweat It? How does it compare to other workouts?
Sweat It is a dual concept studio that offers treadmill interval training, along side functional strength and conditioning training. The closest comparison is obviously 1Rebel and Barry's Bootcamp, both incredible offerings in their own right. What we are bringing to the London Fitness Boutique scene is something a little more functional and raw. We have a broad range of equipment in the studio, adding Landmines, Resistance Bands and Pull-Up Bars to the already tried and tested offering of Dumbbells and Benches. We are also the only studio in the UK to have the full parachute mode on our treadmills, which is an element we will soon be launching. Greater variety of equipment brings a greater variety of workouts, which allow for more adaptations to training and greater results.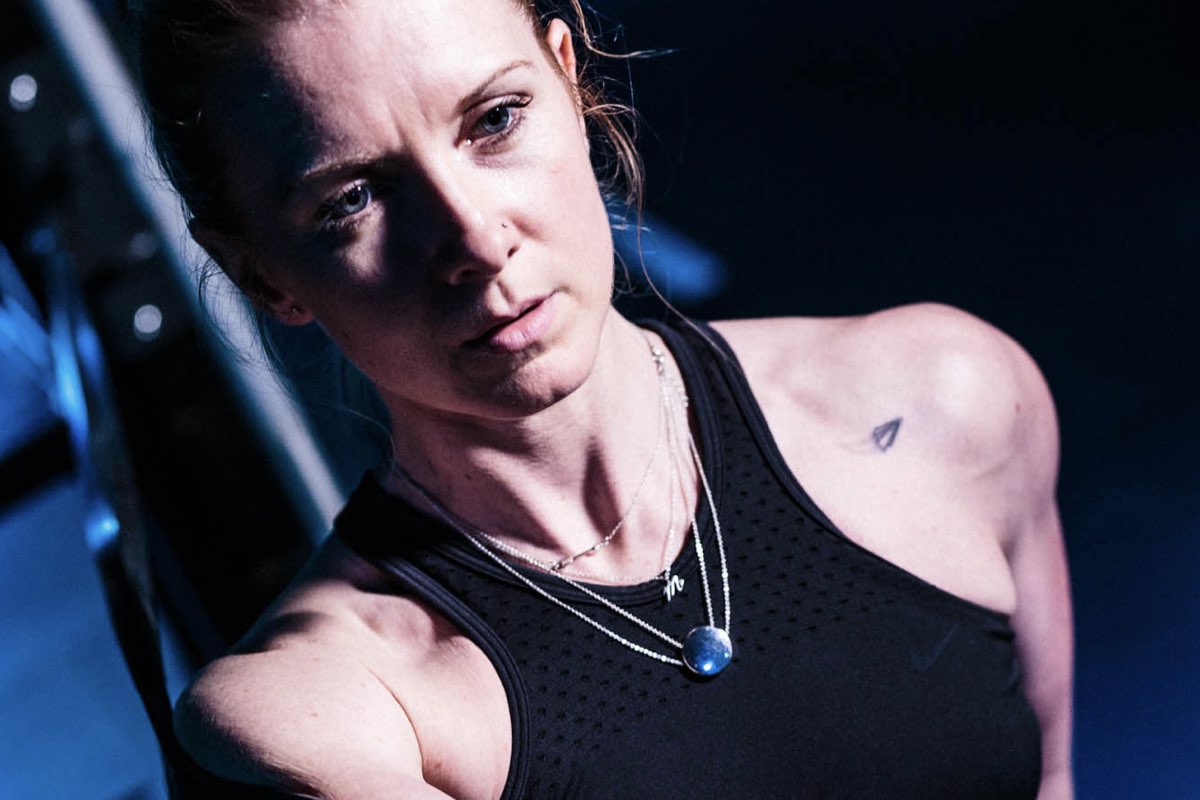 How does training make you feel?
Short term… like I'm dying! Ha! I'm not really superwoman, despite a couple of rumours going around! I'm just like everyone else, I find training hard; sometimes motivating myself is difficult, especially when I am juggling so many demands BUT training always makes me feel incredible inside and out. When I train, I always give my best and even that is incredibly rewarding.
What's the most rewarding thing about your job?
I have the best job in the world. I get to see my own clients grow stronger and more confident, then I get to see my trainers crushing it in the studio, becoming better and better. THEN I get to see their clients getting stronger and more confident. It's awesome!
What is the best thing about being a mum?
Ah that is such a hard questions to answer right now, especially as my kids are driving me up the wall today!! But again, it's about watching their growth. Sometimes you feel like you are screwing up and then one of the kids will tell me about a difficult situation they got into at school and how they dealt with it and then you realise that actually, you're doing okay!
What's your advice to anyone who has lost their way with their fitness routine?
First of all, don't stress! It happens to everyone at some point. Second of all, don't compare your journey to anyone else's. Find a routine that works for your life, like really works and find a method (or multiple methods) that you genuinely enjoy so that it doesn't feel like a chore. We need to stop trying to keep up with everyone else.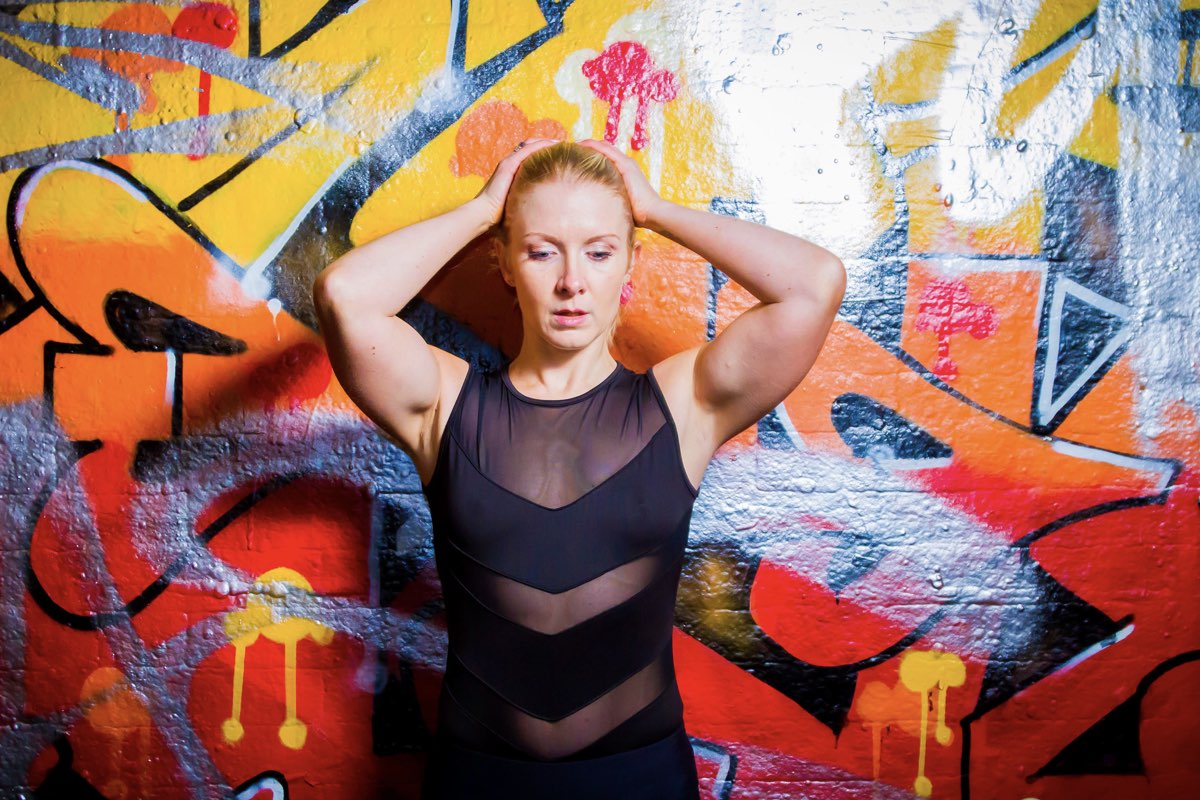 Favourite tunes to workout to?
Ah this really varies depending on what I am doing. But a tune which is guaranteed to squeeze a little extra out of me? Feed 'em to the Lions Remix! I share all my playlists on Spotify, there's some big tracks in there!
Can you describe your perfect day out in London…
Oooh, have I got a fully day? Okay, this is easy! Get the kids up early, take them for pancakes at The Breakfast Club and then head over to Greenwich Park and enjoy the sun, maybe bring a picnic, climb some hills, enjoy the view. Then we'd jump on one of the boats back up the Thames, go home, hand them over to a friend/ family member, get changed and I'd go meet some girl friends for some drinks and then on to dance the night away at a dodgy club that plays old school hip hop, drum & bass and garage. It would definitely have sticky floors and I'd be in trainers!
What are 3 things you wish you could tell your younger self?
1) Your mum is your best friend.
2) Do not get the store card.
3) One day it'll all make sense.
Life mantra?
"Half-heartedness isn't an ingredient for my existence. I crave a life of magic" is a quote that really resonates with me. I cannot buy into half-assing anything. Work, life, love. I believe in all or nothing at all.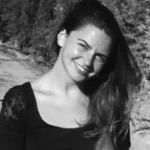 Hettie is the editor and co-founder of DOSE. A keen runner, she's also partial to a blast of high-intensity and hot yoga. A country girl at heart, she divides her time between London and the lush rolling hills of North Devon. When she's not jetting off on her next adventure, Hettie can be found in a candle-lit alcove with a laptop, a spaniel and a full bodied Malbec.