From five star restaurants and stunning beaches, to world class tennis and a high performance gym, Charlotte Dormon reports back on her stay at Quinta do Lago resort Portugal, the place to fly to for great food, fun and fitness…
Are you the type of person who likes to spend your vacation feasting on fresh seafood whilst watching the sunset at a chic restaurant with a glass of chilled white wine… who loves to wake up early to enjoy a long run on the beach, followed by a hot and sweaty HIIT class so you can enjoy that Pina Colada and R&R time by the pool? Then the Quinta Do Lago Resort is the place for you.
Quinta Do Lago Resort Portugal
Where is is?
The Quinta Do Lago Resort is located is the sunny Algarve coastline region of Portugal. It's only a 15 minute drive from Faro Airport, and can be reached with ease in just under 3 hours with daily flights departing from the UK.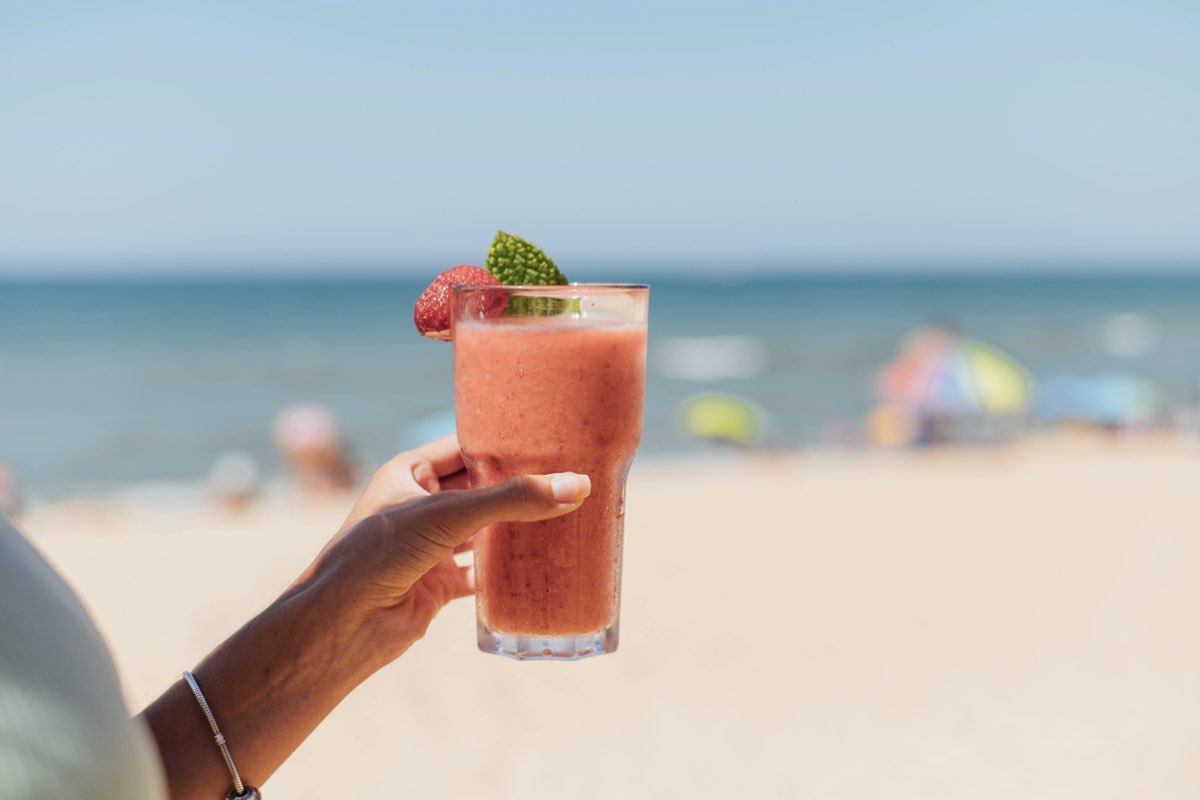 What can I expect at Quinta Do Lago Resort?
The Algarve is already famous for it's excellent quality seafood, pristine white sandy beaches, nature, wildlife and award-wining golf courses. But for those who like all of the above, Quinta Do Lago is the place to be.
This pretty and rather glamorous region of the Algarve has managed to build itself a long-standing reputation as one of the most desirable destinations for the uber wealthy to reside in the whole of Europe.
It has historically been renowned as a hot spot for cash laden expats and rich retirees to buy homes and spend their days golfing and enjoying long vino-fuelled lunches. Yes, you will certainly see many a midlife Ferrari driving millionaire there. But these days it's not just the fifty plus aged golfers on the scene; you'll also see a much younger, fitter millennial crew turning up to enjoy the great things Quinta Do Lago has to offer.
Travelling to Portugal
Despite the lack of air bridge between the UK to Portugal at the time of travel, my boyfriend and I decided we would far rather be relaxing on spacious beach in the Algarve, than fighting for space on a busy beach on the South Coast of England, staying in overpriced hotels in the UK. Not everyone feels confident to get on a plane right now, but if like me, you spend most of your time on the underground travelling to and from London – the thought of a 2.5 hour plane journey doesn't seem as daunting.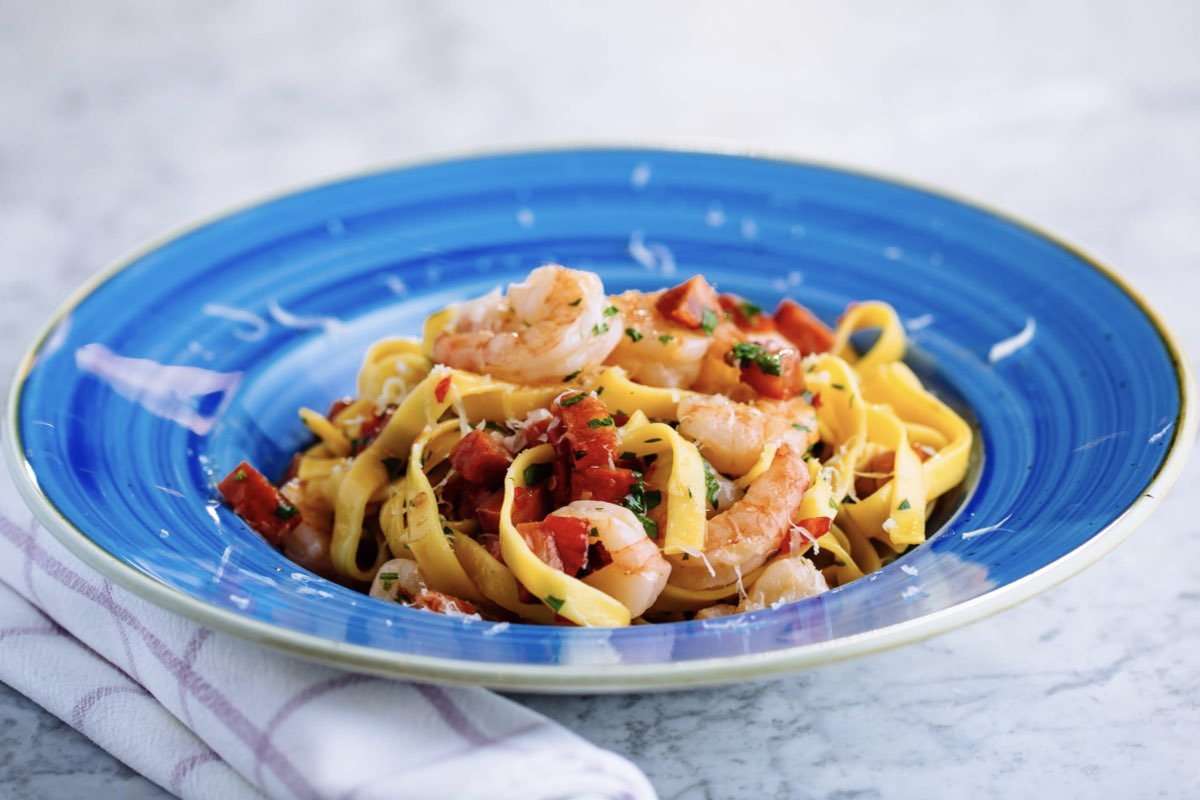 Lockdown had left us feeling fed up, flabby and in need of some decent food that wasn't a takeout or my rather poor attempt at home cooking. Despite the need to self-isolate when arriving home, we couldn't have been happier to head to one of our favourite countries to enjoy the best of the great outdoors and stuffing our faces with garlic prawns at every opportunity.
The Magnolia Hotel
The Magnolia Hotel is a super cool hangout. Imagine Palm Springs meets a Miami art deco style motel with super fun vibes that shouts 'We Welcome Playtime' with open arms.
The Hotel Pool
This is a space where you will want to linger for a while. As well as factoring in a few lengths to keep up the cardio, we loved hanging out around the pool and can highly recommend the Pina Coladas and Mojitos – the cocktail list is epic.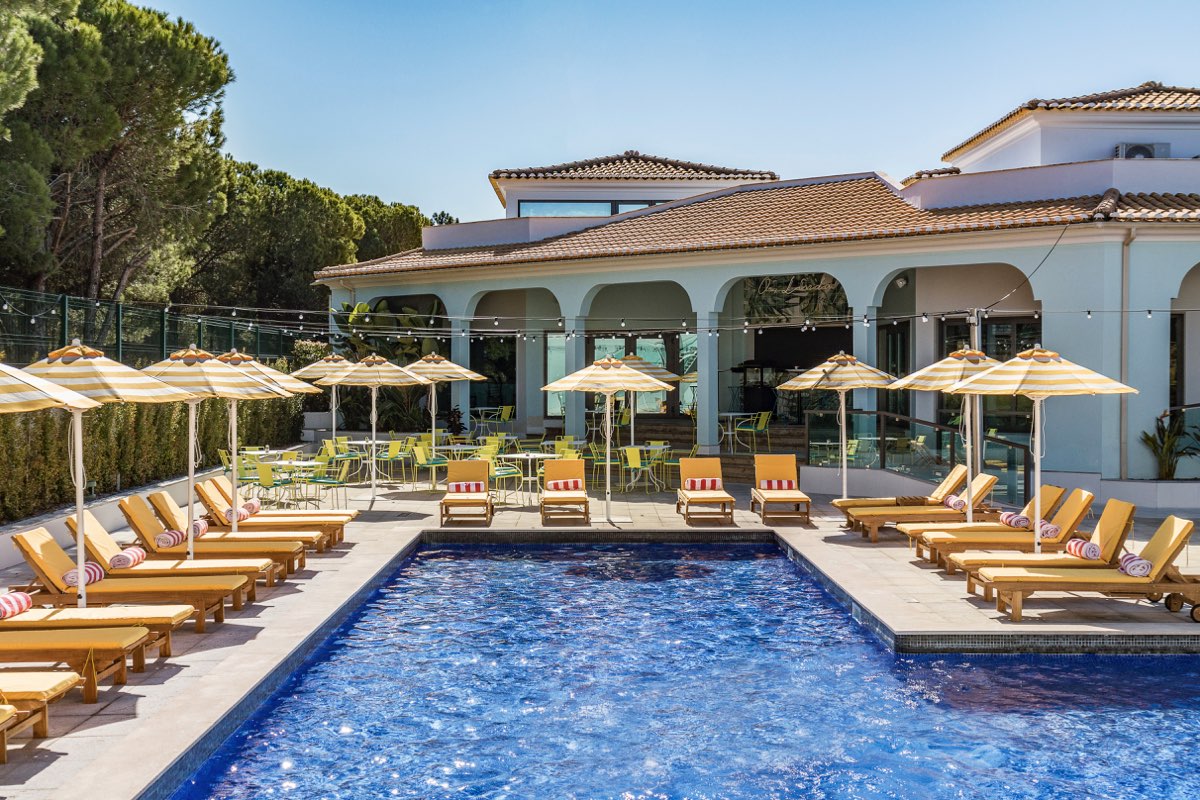 Insider tip – If you're feeling hungry and fancy a day by the pool, don't miss the Saturday afternoon all you can eat BBQ Brunch – expect live bands, loads of great food and so many pudding choices that you'll end up sampling them all.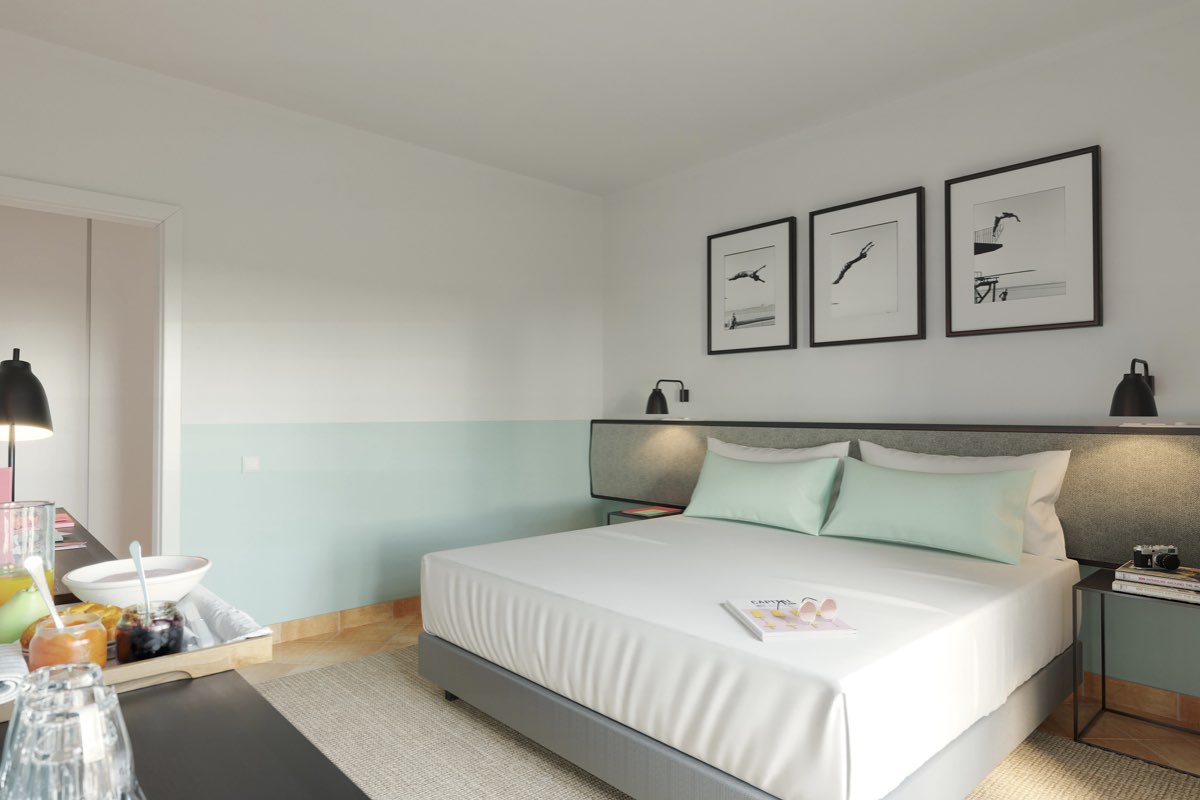 The rooms
The rooms are compact. I mean, you are not really here to stay in your room when there are sun loungers and a pool to be had but these rooms are stylish and super clean with comfy beds and really good air conditioning that works a treat.
If you are a light sleeper like me, you will be relieved to discover that the rooms are peaceful day and night (no concerns over creaky floors, banging hotels doors or hearing the next door neighbours in full swing at 2am) and with more than enough room to pack all of your things away.
The space
We had to squeeze in a few hours of work emails on our last day, but the cool and stylish lounge areas at the hotel are quiet and comfy with plenty of perfect spots available to hideout with your laptop.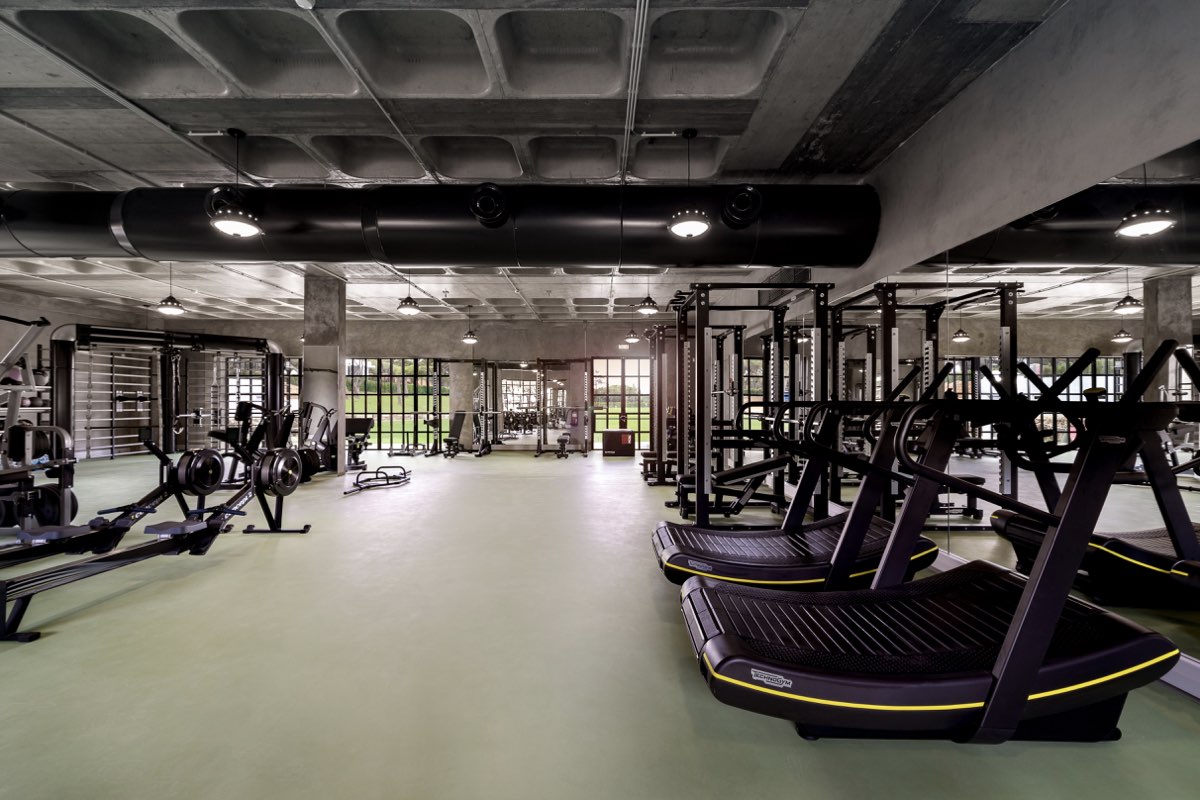 The fitness
The gym at The Magnolia is high spec with some great equipment – the hotel plays host to many premier football and rugby teams that stay here for training, so if it's good enough for them… But in just under 10 minutes drive from the hotel, you have access to The Campus, one of the most glamorous workout spaces you will ever lay eyes on.
The Campus is a brand new state of the art multi-sports complex in the heart of the Quinta Do Lago Resort. Their goal is to offer professional level training and coaching to all, whatever your level. From world-class athletes to active families and sports enthusiasts, the Campus has been meticulously designed to take your fitness to the next level.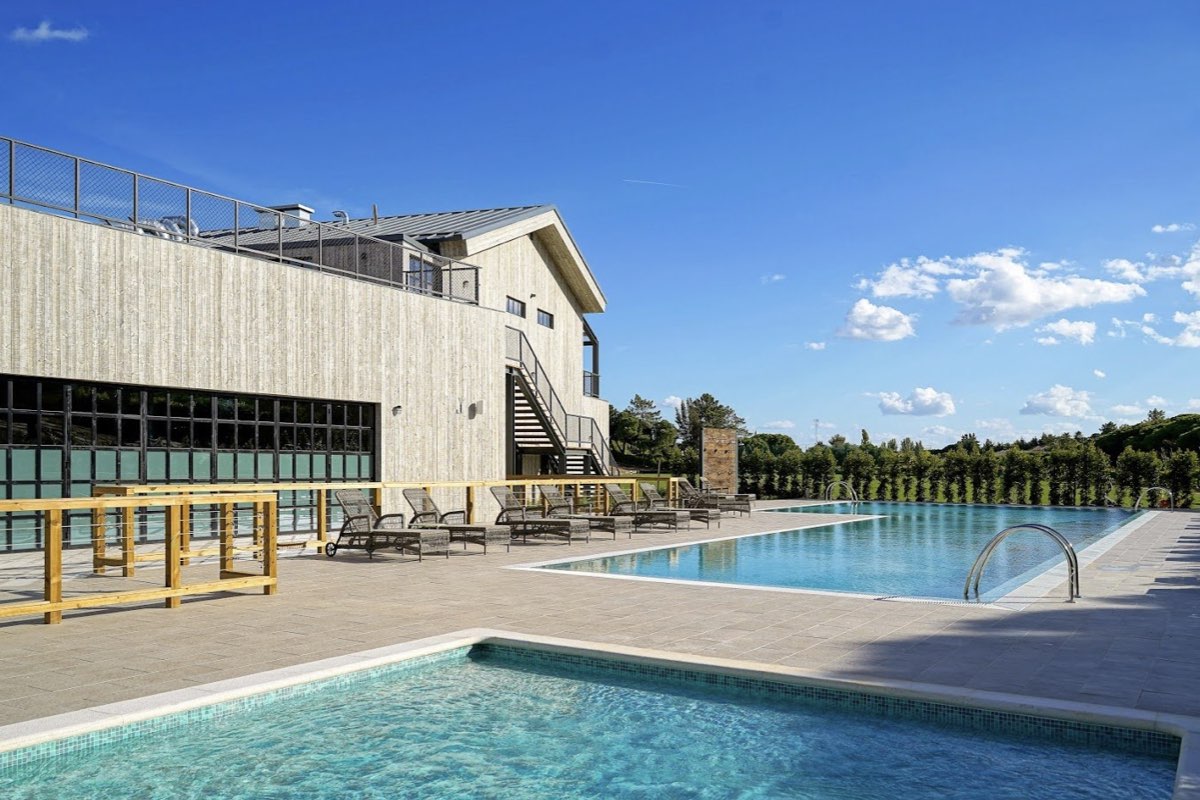 The gym is equipped with the latest sports technology to ensure every muscle is pumped to perfection. There's also a 25-meter heated outdoor swimming pool and studios running a range of classes from AM to PM.
If you're a fan of tennis or Padel, then you will be in paradise as the Campus has the finest quality courts you could wish for – decked out with the latest technology, special shock-pad features and best playing surfaces to enhance performance.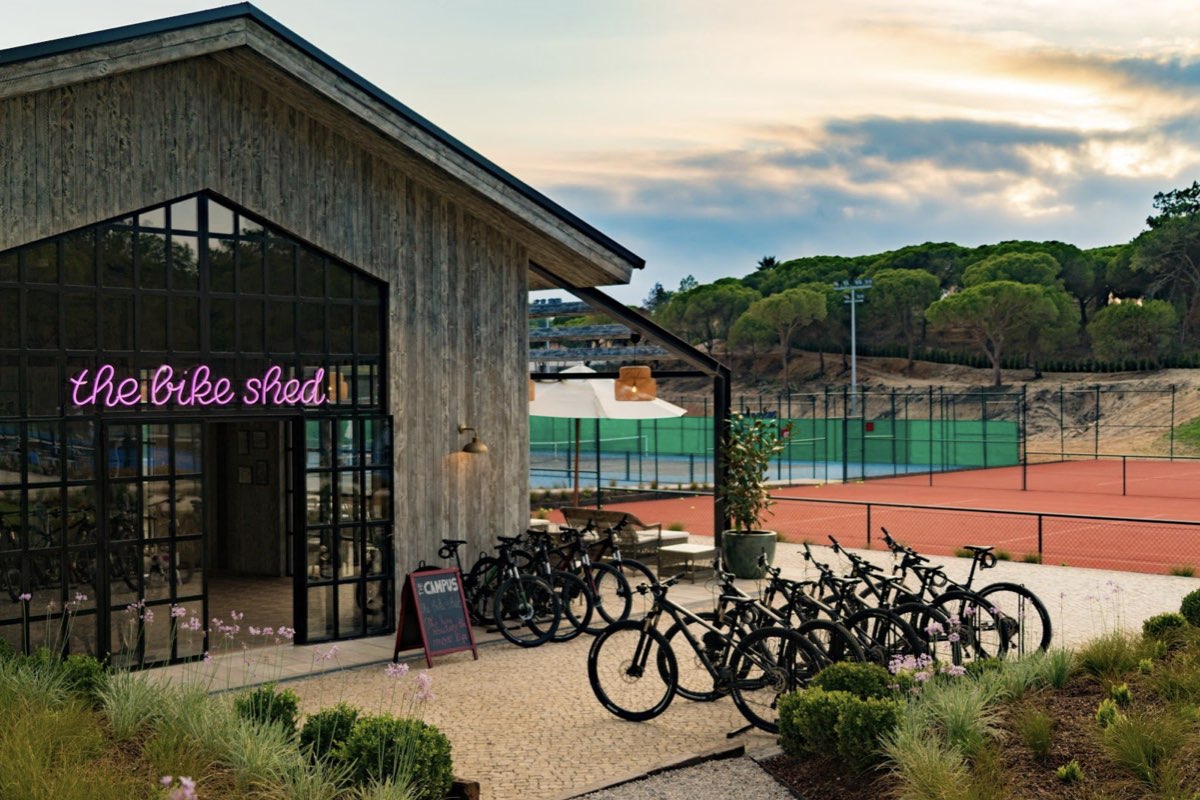 Get on your bike
The Bike Shed offers incredible experiences for both recreational and competitive cyclists. Managed by Paralympic champion Mark Rohan, the Campus is the starting point to many cycle routes along the stunning coast and nature trails. Regular rides and excursions can be organised and you can also enjoy a custom bike fitting analysis, as well as triathlon and cycle coaching to help you to ace the winning formula.
Whilst my boyfriend got familiar with the weights to reawaken his pre-lockdown muscles from hibernation, I tried out a HIIT class and yoga session, both of which were a high standard and I came away with some excellent new training techniques that I have carried on using since returning home. The yoga teacher taught me how to belly breathe again and for this I have felt far more at peace.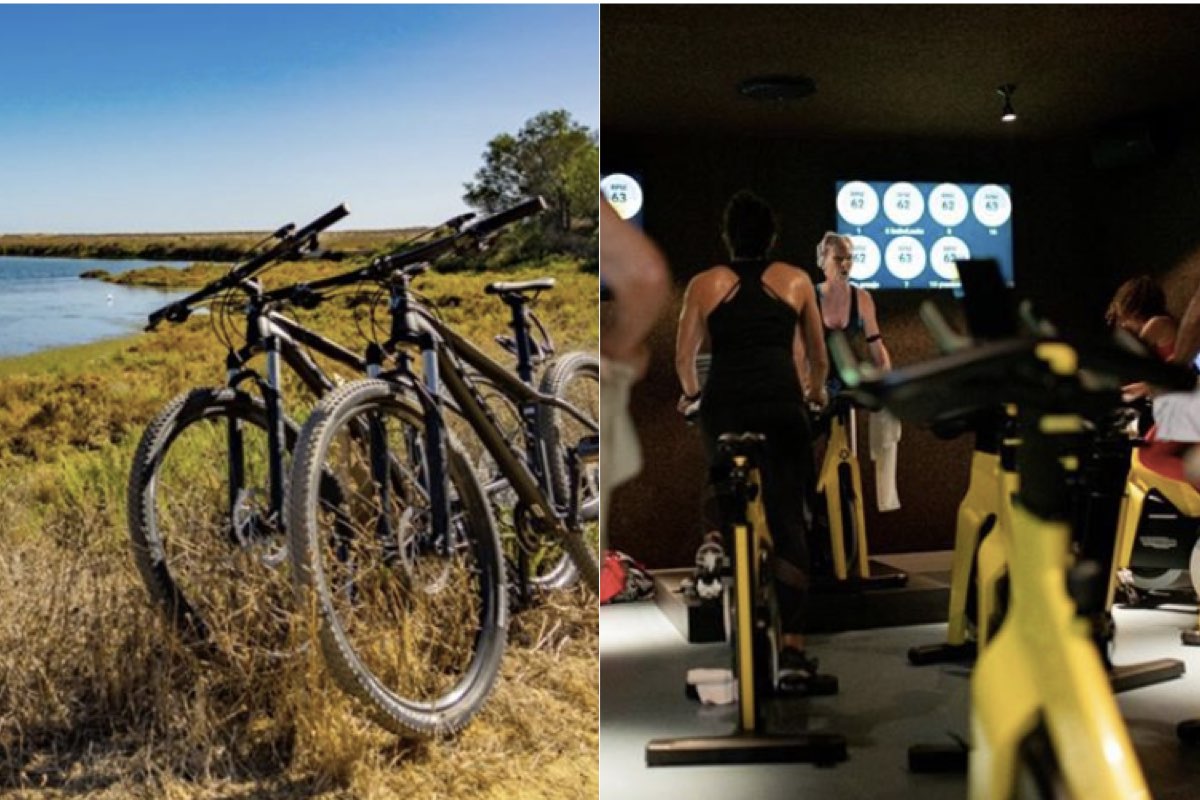 Let's go outside
Quinta Do Lago is a haven for cyclists and nature lovers. If you are an outdoorsy type who loves to run and walk, this pretty part of Portugal will meet your criteria.
We had a great time cycling and walking all around the nature trails. You don't need to worry about getting lost or relying on Google maps. Instead you can soak up the sounds of nature, enjoy cruising along the paths and following the signs to help you discover salt marshes and woodland that are home to around 30,000 birds, among them being pink flamingos, kingfishers and blue magpies and plenty of diverse plant life.
It was one of our most favourite experiences we shared to start the day and I am sure it will be one of yours.
The beach
If you like tiny craggy hidden coves with a small private beach, then this spot is not for you. But if you like bright blue rolling waves that you can jump around in and long pebble-free soft white sandy beaches to recline upon, then here you will find your happy place.
The food
Where to eat in Quinta Do Lago?
Whether you want to start your day with a green juice and have the option to pick up a post workout vegan and gluten-free banana cake, or dine out on garlic clams, grass fed steak and a slice of chocolate cake – there really is something here to suit every dining desire.
As well as enjoying the breakfast and BBQ brunch at the Marigold hotel, there are many great restaurants to enjoy at Quinta, all of which we found to be a 10/10 for great service, cleanliness and food quality.
Here's a lowdown of some of foodie hot spots we tried out.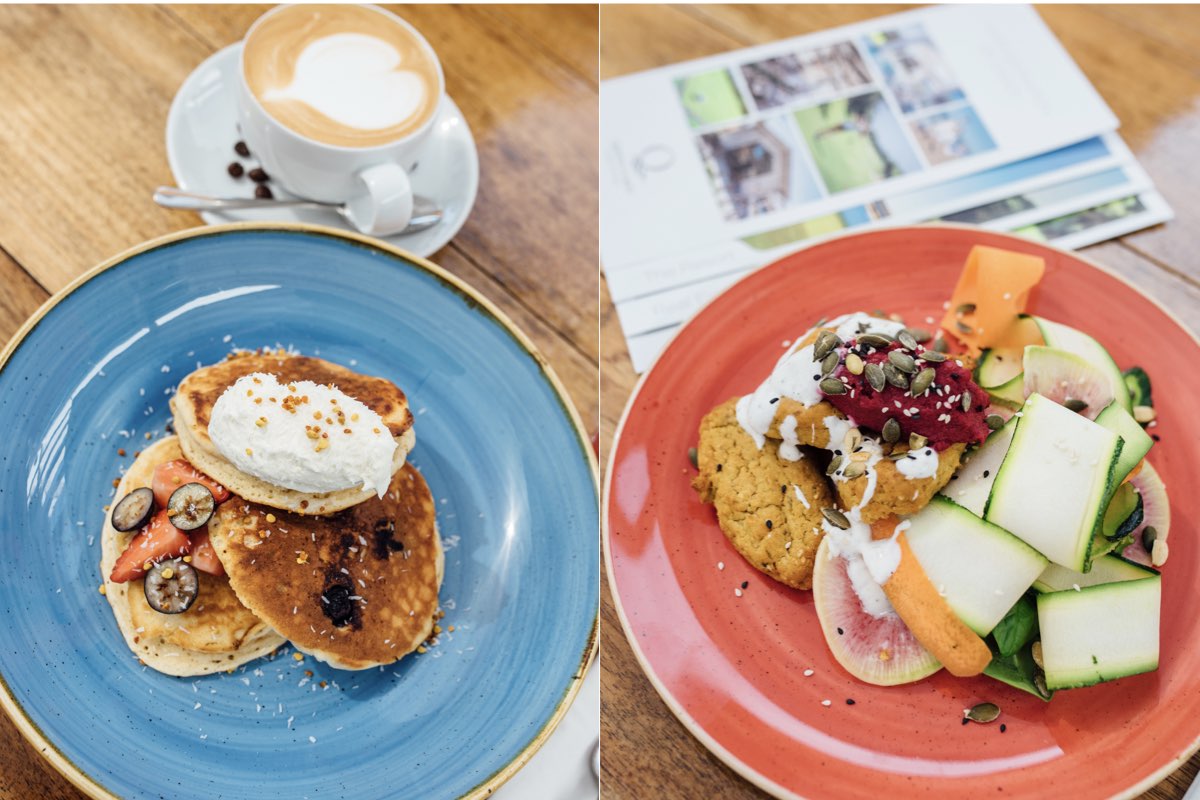 For breakfast
Pure café – With a full menu of fresh smoothies, avocado and poached eggs on gluten-free toast and an assortment of vegan cakes and raw cocoa power balls – this healthy menu worked well for a pre or post workout breakfast.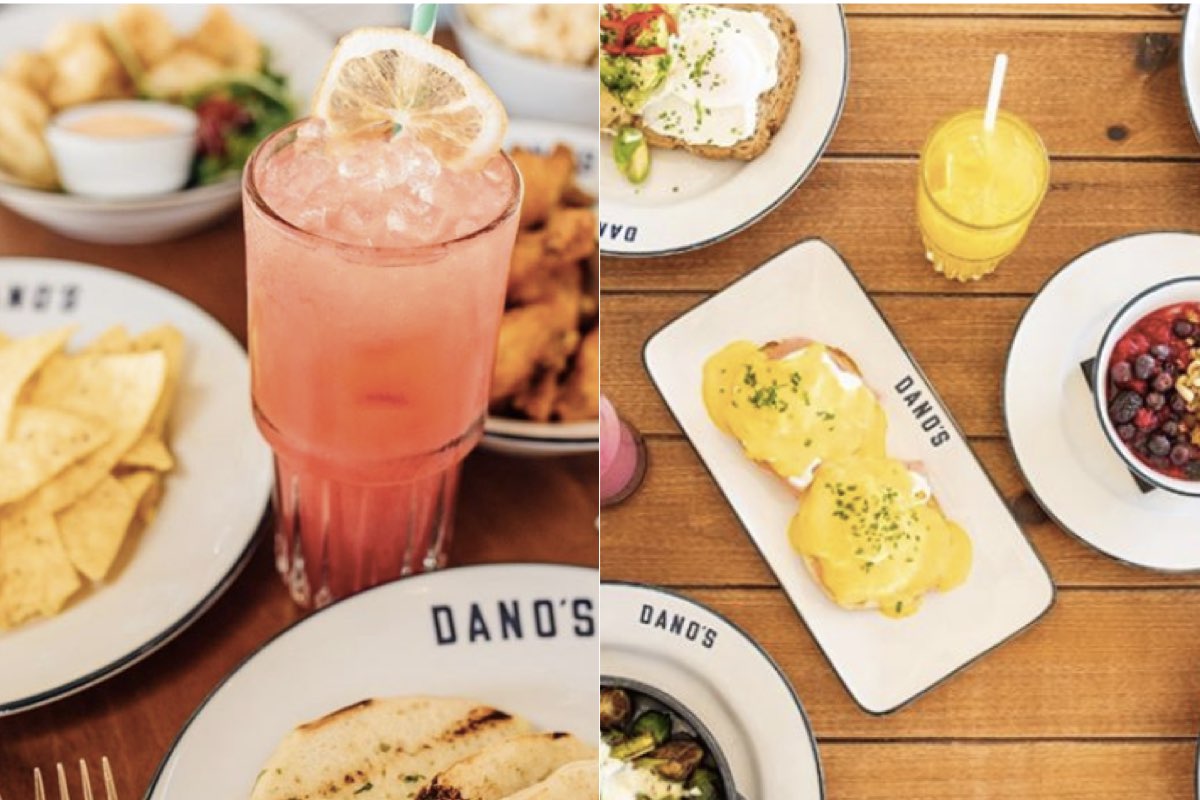 For lunch
Dano's – The sports bar and restaurant next door to the Campus. As well as stopping by for a coffee, we also visited for dinner and can highly recommend the grilled seabass with samphire and grilled tiger prawns, with a side of the tomato salad.
The wine list is vast and exciting. The sommelier is not only very friendly and helpful, but is seriously passionate about his vino – you will leave far more educated and experienced in Portuguese wine than before.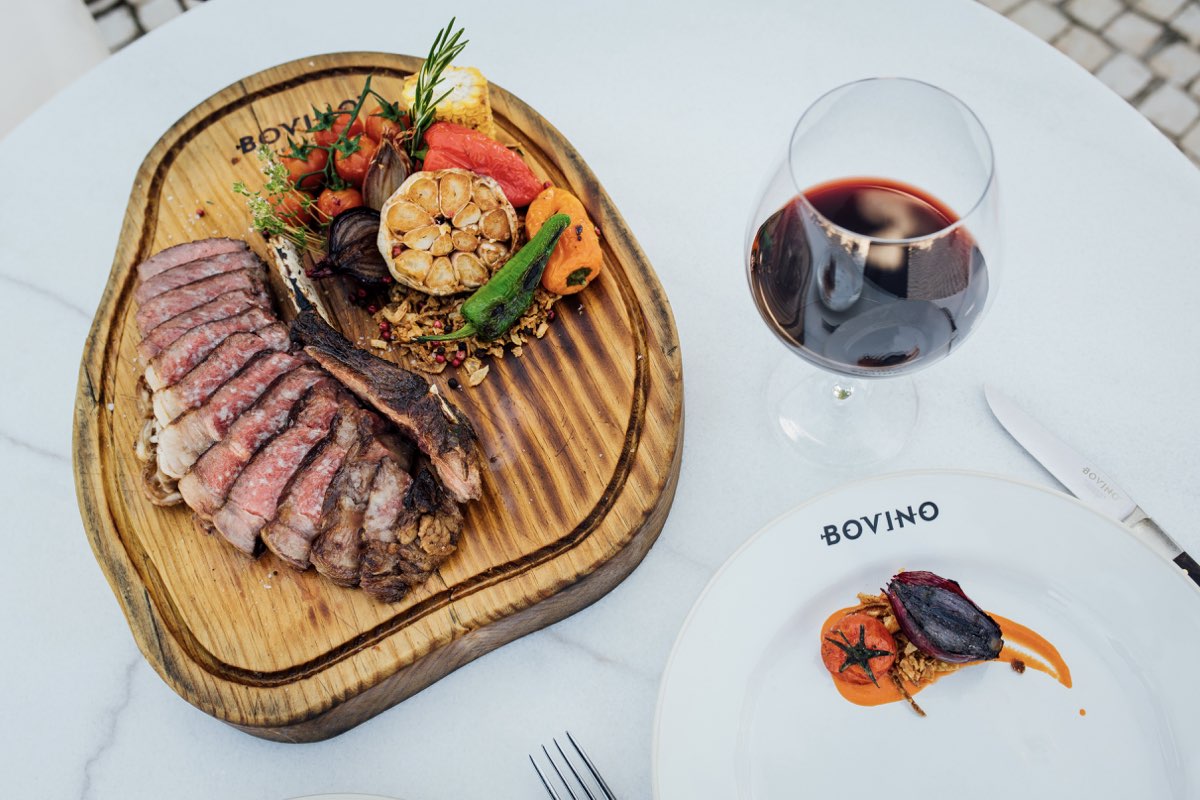 For dinner (meat lovers)
Bovino – Dining out on steak doesn't really get better than this. I rarely eat red meat (my boyfriend loves it) but we both finished the entire plate, proclaiming it was one of the best steaks we have ever had.
For oyster lovers, please do not miss out on the Ria Formosa selection. As well as being known as the food of love (oo oh la la) and an excellent source of the immune strengthening mineral zinc, they taste great and hands down beat any that I have tried in the UK. The cocktails are also amazing and overall we just found Bovino to be a very chic and sophisticated eating out experience.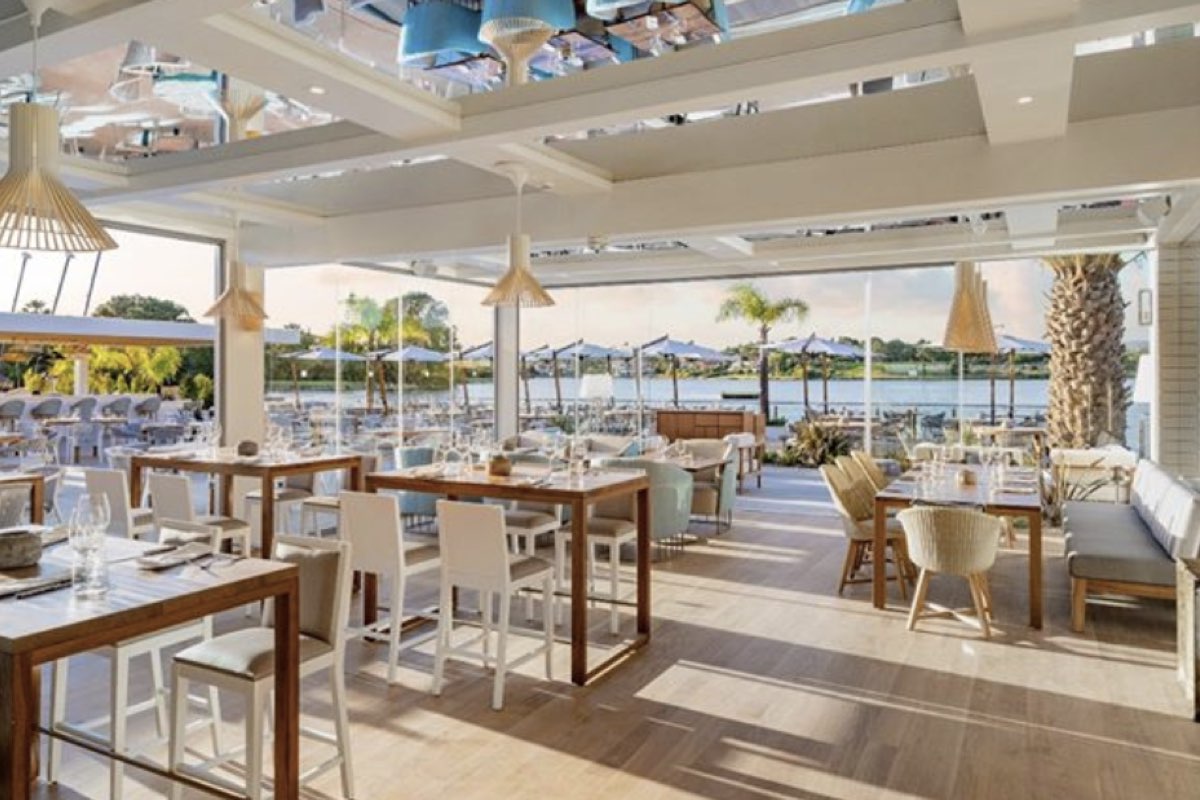 For dinner (seafood lovers)
Casa Do Lago – Seafood lovers, glamour pusses and romantics will adore this location. With picturesque views over a lake, surrounded by lavish mansions and a big open-air terrace with big comfy lounge chairs to relax in with a drink pre or post meal – this place is simply spectacular. We went all out on the seafood, choosing garlic clams and tiger prawns, followed by grilled Skate and Dorada. It was a memorable experience and a real one of a kind type of place.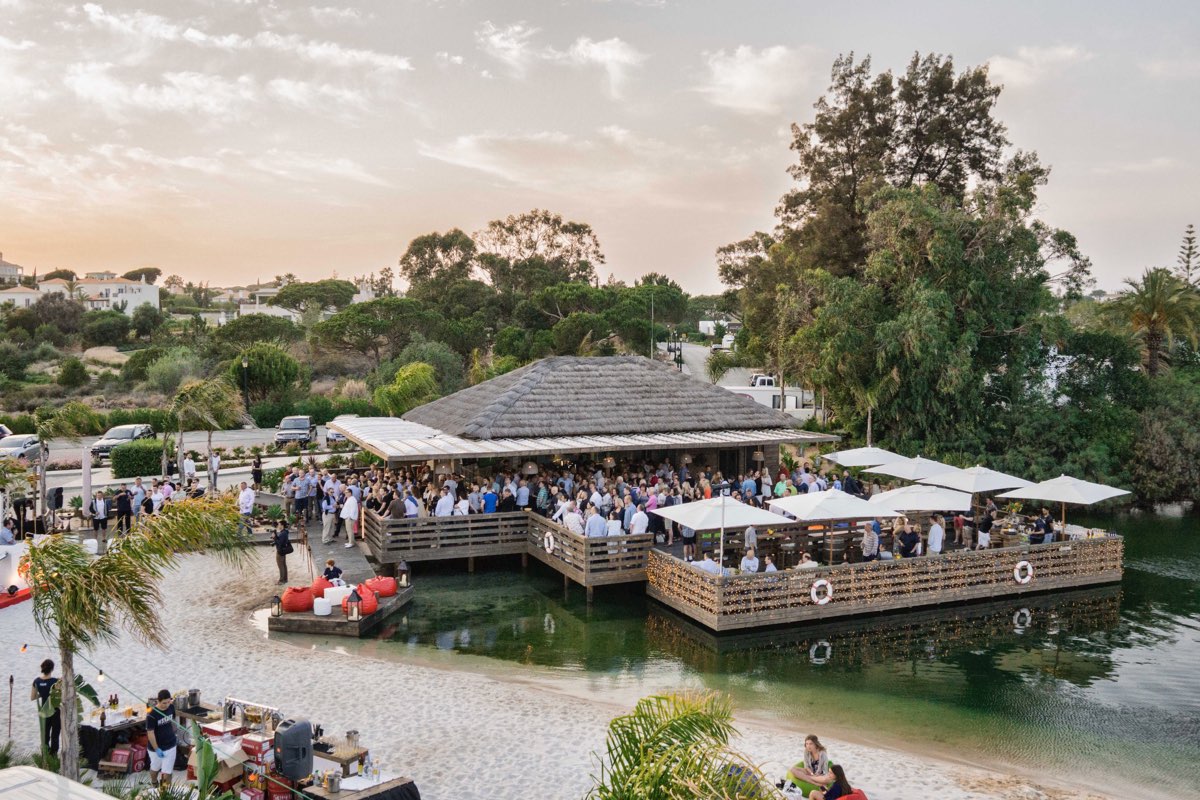 For a super fun and chilled vibes Sunday afternoon
The Shack – Probably one of the most enjoyable Sunday afternoons I've had in a very long time. This casual and fun beach bar style restaurant situated by a lake (yes you can also take a break to dip in a swim or hire a paddleboard here) is decked out with huge four poster beds where you can lay back on the comfy pillows, ring your buzzer and let waiter bring you food and drinks as you stay horizontal. We really enjoyed the nachos, guacamole, fish tacos, chocolate mousse and margaritas. They also cater for those looking for healthy/vegans and vegetarian options.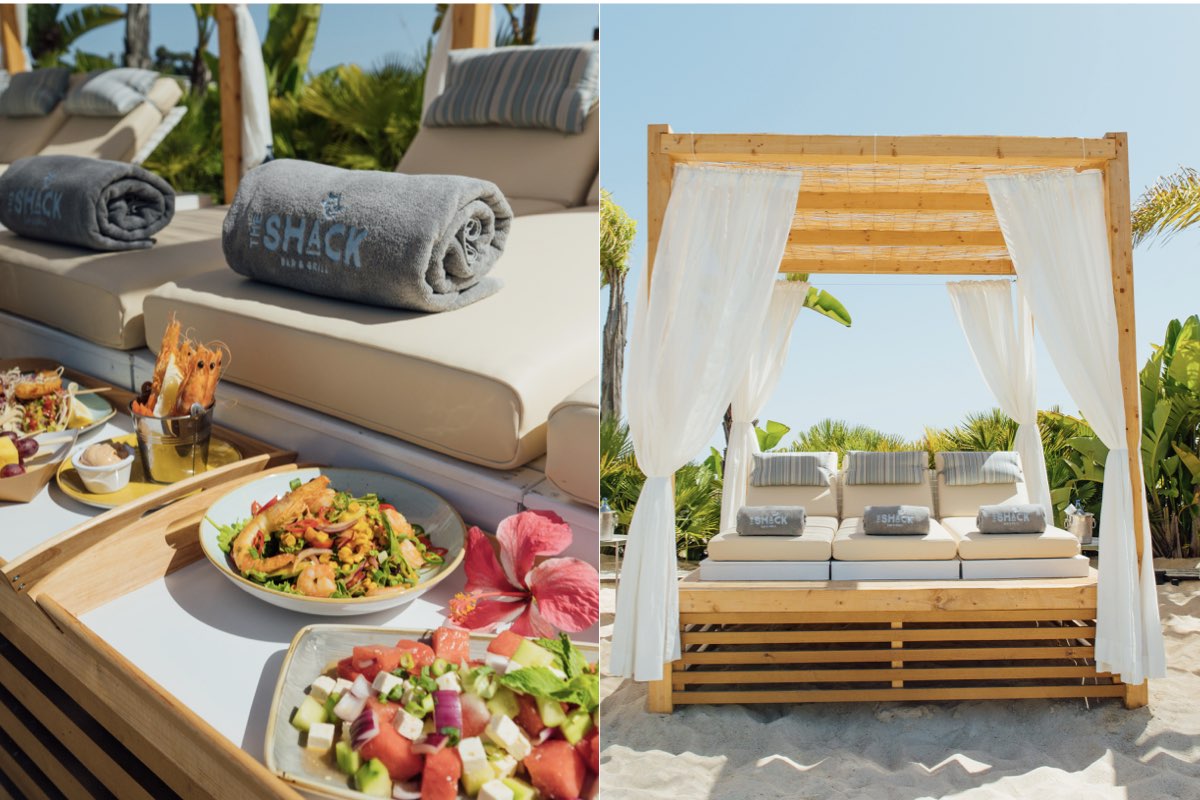 Insider tip
The water sports centre is right next to The Shack where you can hire paddle boards and various other types of fun things to keep you afloat until 6pm. I recommend you go and enjoy this experience before you settle down to your food and drinks. We did it this way around and am pleased we did, as I was far too full and relaxed in our beach beds after our food and drinks to want to move for the rest of the day.
By Charlotte Dormon
Please check government guidelines before making any bookings. Visit the Quinta Do Lago website for more information.
Get your weekly DOSE fix here: SIGN UP FOR OUR NEWSLETTER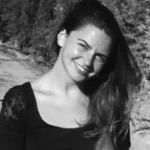 Hettie is the editor and co-founder of DOSE. A keen runner, she's also partial to a blast of high-intensity and hot yoga. A country girl at heart, she divides her time between London and the lush rolling hills of North Devon. When she's not jetting off on her next adventure, Hettie can be found in a candle-lit alcove with a laptop, a spaniel and a full bodied Malbec.