Compassion and kindness reduce stress, boost our immune systems, and help reduce negative emotions such as anger and anxiety. Now is the time to practice it more than ever. Get inspired by these random acts of kindness from London's fitness community…
According to Allan Luks and Peggy Payne, authors of 'The Healing Power of Doing Good', kindness can release neurochemicals that result in a sense of wellbeing, known as the "helper's high". In fact, the neural circuits that are involved in chemical "highs" are the same ones activated by kindness and compassion. Dopamine, serotonin, and endogenous opioids are released by kind behaviour, which also enhances the release of bonding hormone oxytocin.
'Giving back to others can help us to feel purposeful, connected and grateful for our own lives', explains London's leading hypnotherapist Malminder Gill, who suggests acts of kindness and keeping a gratitude diary for her clients, as it bolsters happiness.
We asked members of London's fitness community how they are showing acts of kindness to others, to keep their happy hormones firing during lockdown…
ANYA LAHIRI, MASTER TRAINER, BARRY'S BOOTCAMP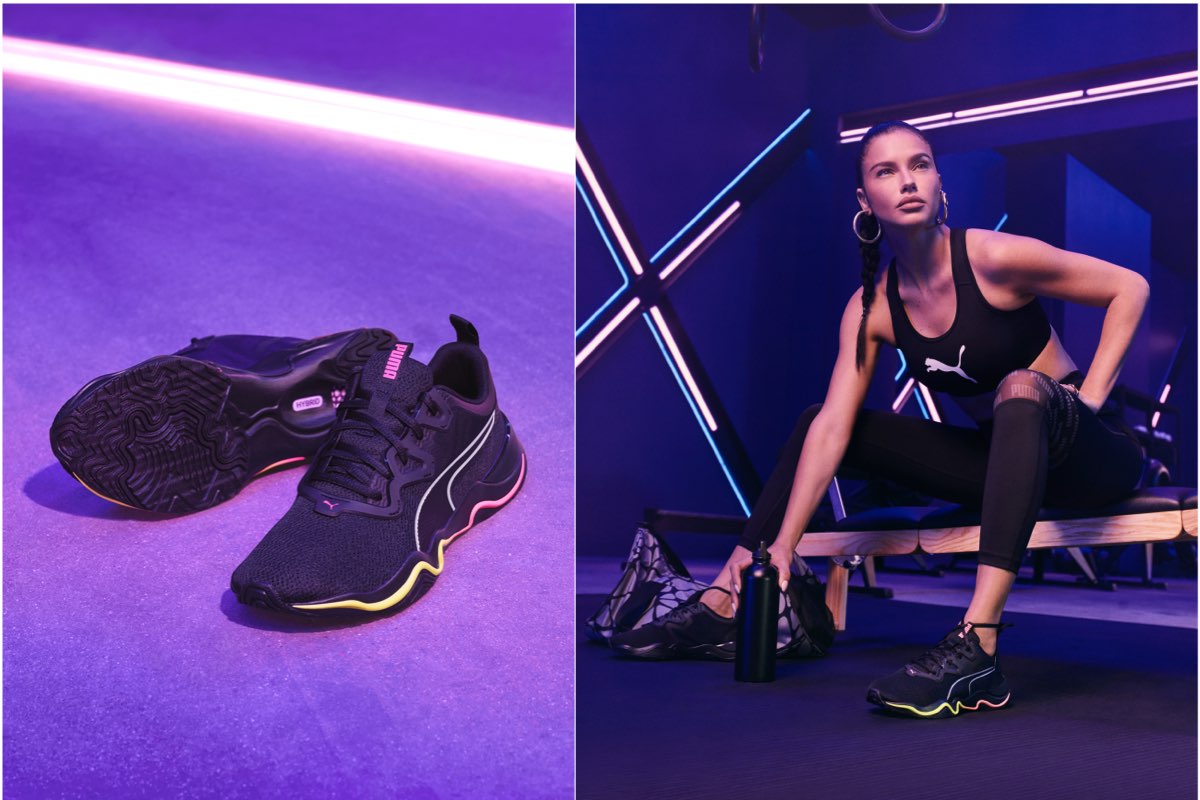 'The best part of my day is teaching my 8.20 Barry's class. These people have become my friends and family and it feels so good to deliver them a hit of endorphins every morning to get them started for their day. I've been receiving the most overwhelming messages thanking me for the workouts, which is just amazing and a gift in itself. I've also sent some Puma Zone XT trainers to my amazing friend Vicki who is a doctor working in intensive care. It's nice to give back and thank her for her incredible dedication in getting us through this. She needs comfy footwear for all her Barry's 'AT HOME' classes!'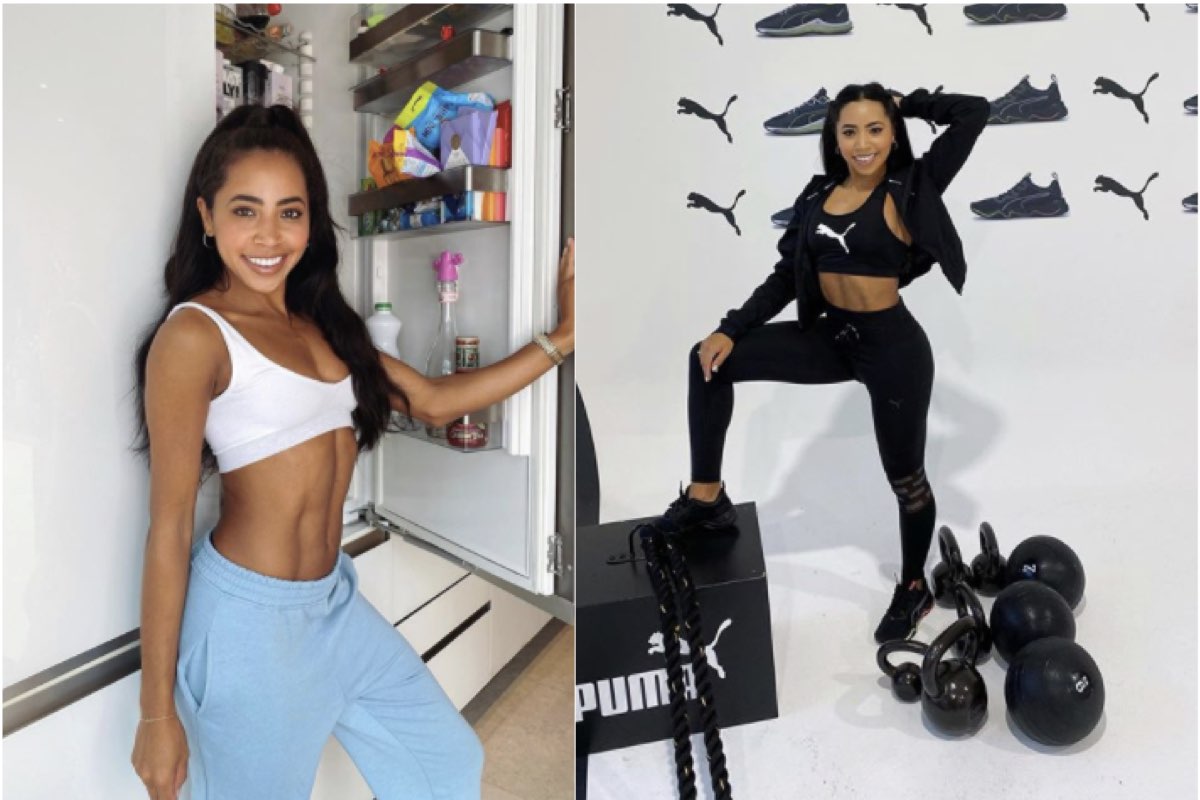 'During lockdown I have been spreading positivity and kindness by teaching an Abs Attack class for my community of Abs Attack Angels every Monday, Wednesday and Friday mornings. The classes are always there to help motivate each other and create a positive energy to start the day. Seeing their happy sweaty selfies at the end of a sweaty class always feels amazing. It's my way of showing some kindness and spreading positivity, whilst also giving something back to the NHS by supporting them in asking every Angel to donate after a class with me.'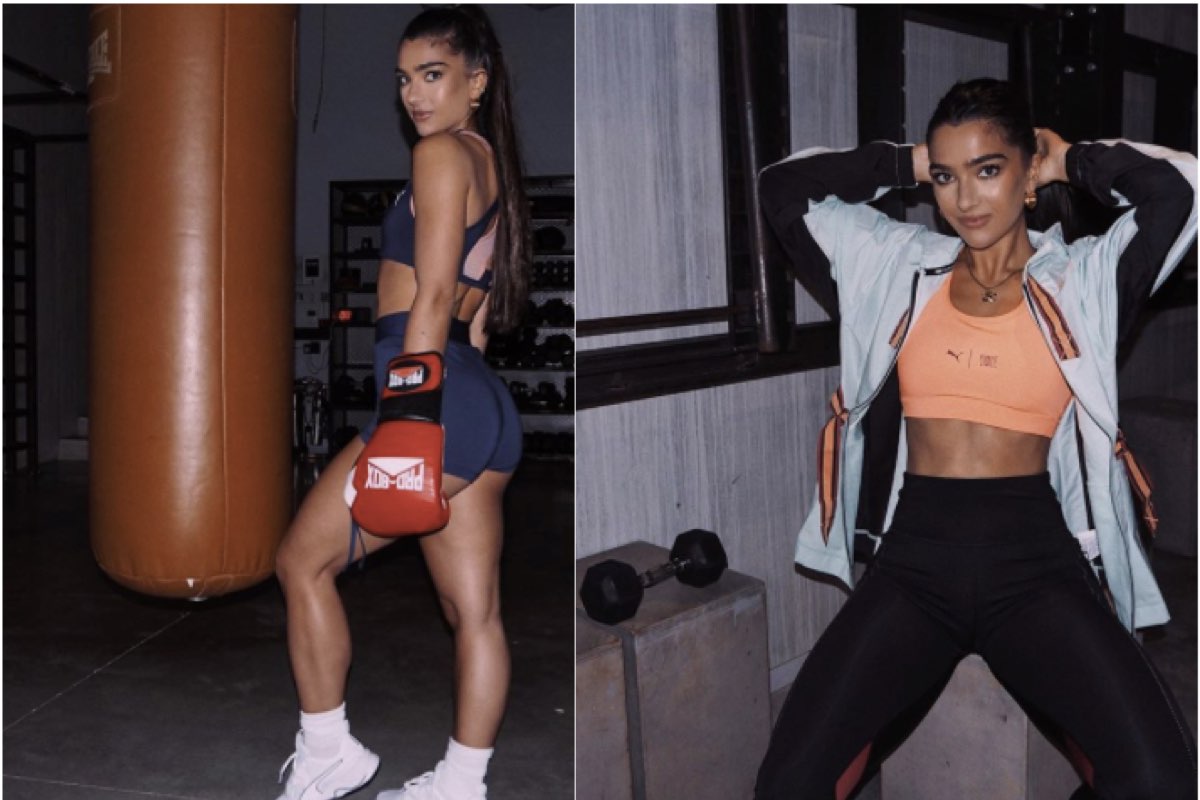 'I have been sending my friends beauty treats and comfy training kit. Through my fitwithstef app, my community can access home and gym workouts, recipes and a supportive safe space to keep them feeling zen during these uncertain times. There's really no better gift than the gift of endorphins'.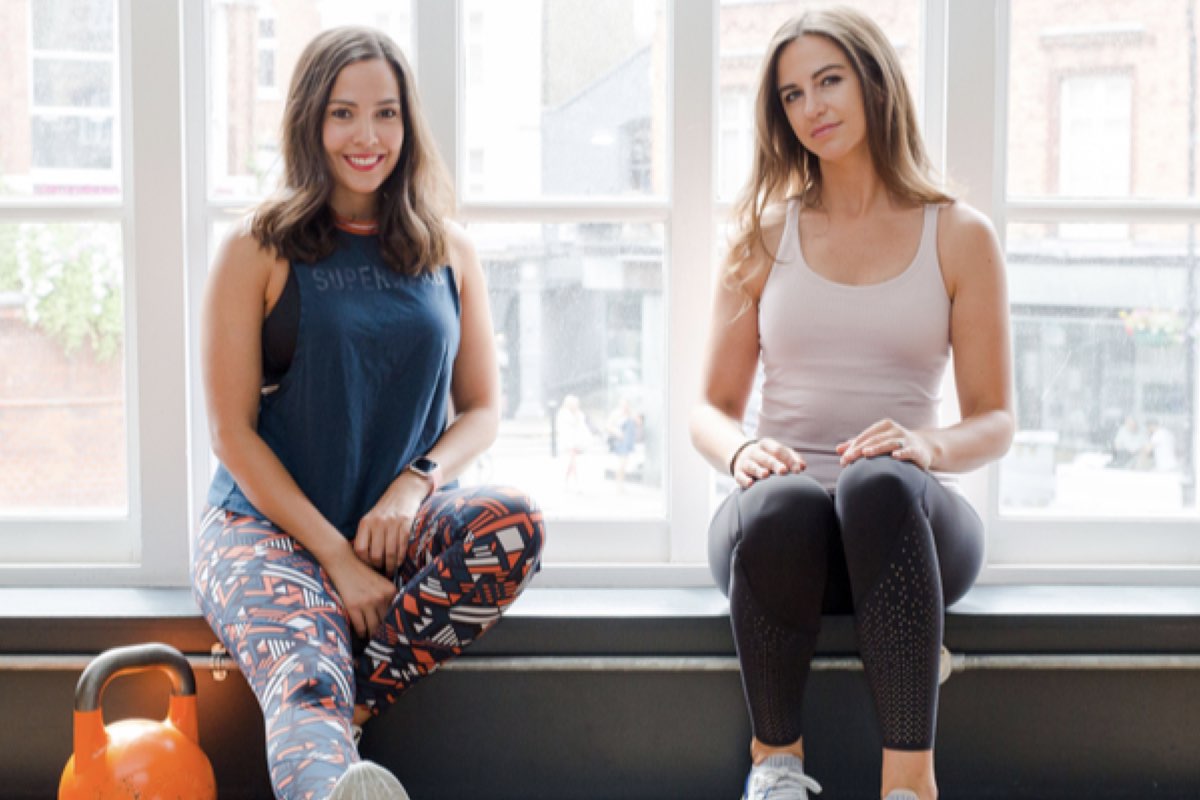 Shara: 'I delivered my friend her favourite takeaway from Hoppers (via car), as she doesn't drive and left it on her doorstep!'
Hettie: 'I have shared everything from barbecues to birthday cake with my new neighbours. I also ordered a batch of home-made doughnuts from Heartbreak Hotel Coffee for them to enjoy. We had just moved in before lockdown started and had all these plans for drinks parties to get to know each other. It turns out, we have pretty awesome neighbours – even if I only get to see them through the fence.'
KIRBY ANNE, FITNESS INSTRUCTOR & FORMER ATHLETE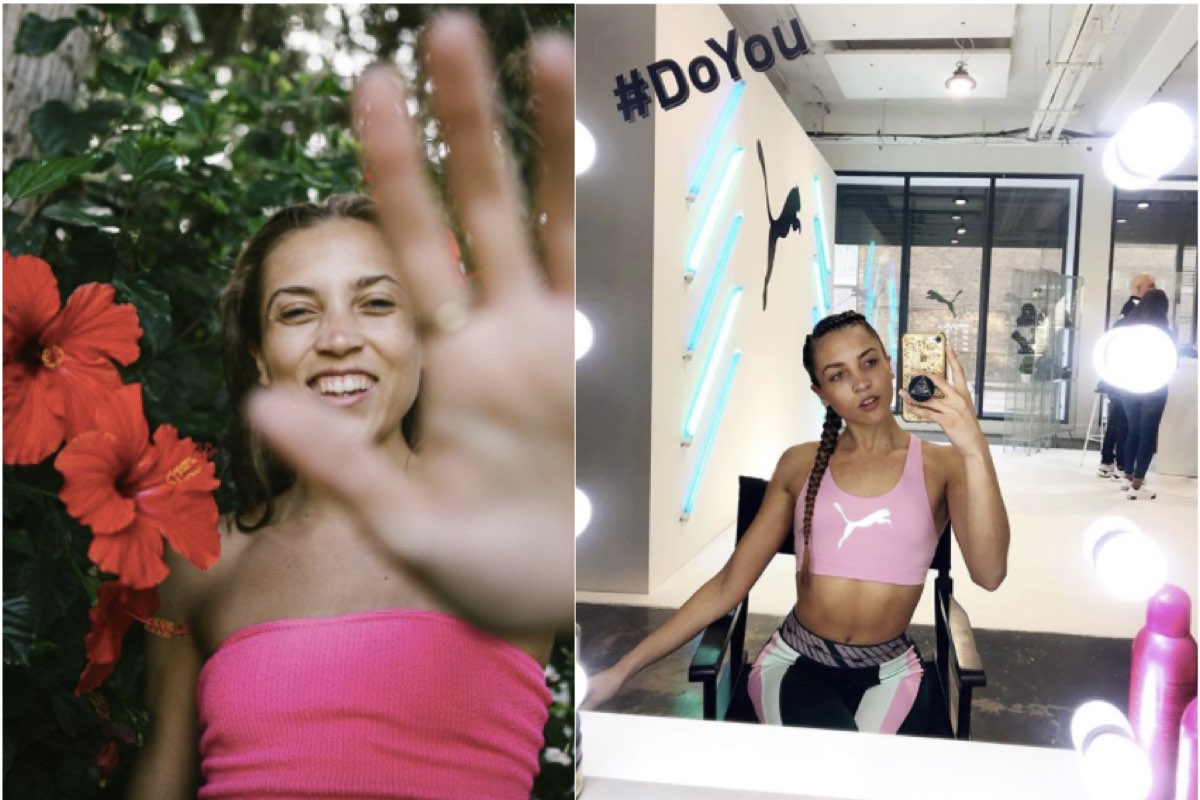 'I have been leading live lockdown workouts and challenges via Instagram – we've got a little community going and it feels so nice to be working out with others and pushing each other with the challenges! I believe exercise is super important for mental benefits as well as physical, which is especially important during this time. I've also been having mini cocktail video catch ups with friends. It really does feel like you're socialising and you'd be surprised how much a giggle with the girls can lift everyone's spirits!'
RHIANNON BAILEY, PROFESSIONAL DANCER, FITNESS TRAINER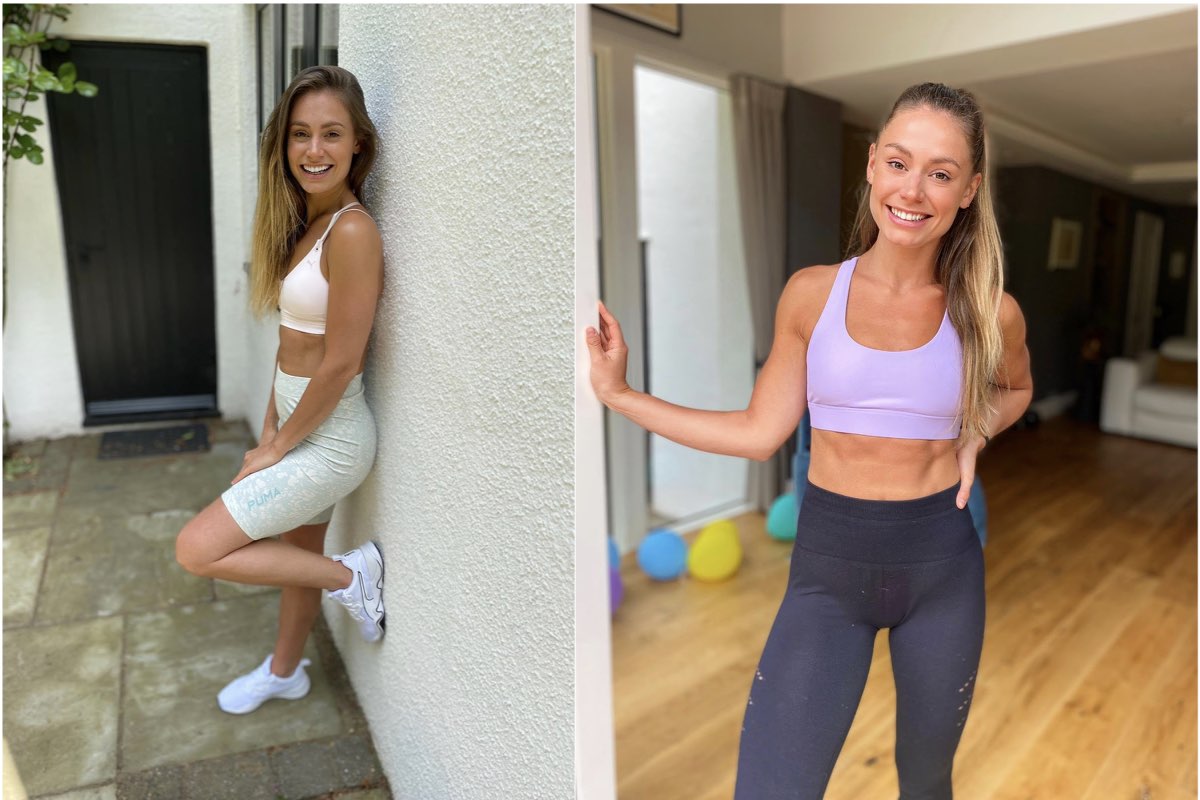 'Over this period of time, I have managed to create a DAILYBAILEY workout tribe who join me every weekday morning at 8am to get that morning buzz. The amount of positive messages I receive, whether that be rediscovering their love for fitness, giving them a reason to get up in the mornings, or making their overall day more positive, motivates me to continue to provide these live workouts. It's a great feeling to bring people together in the form of fitness, to support each other during this crazy time'.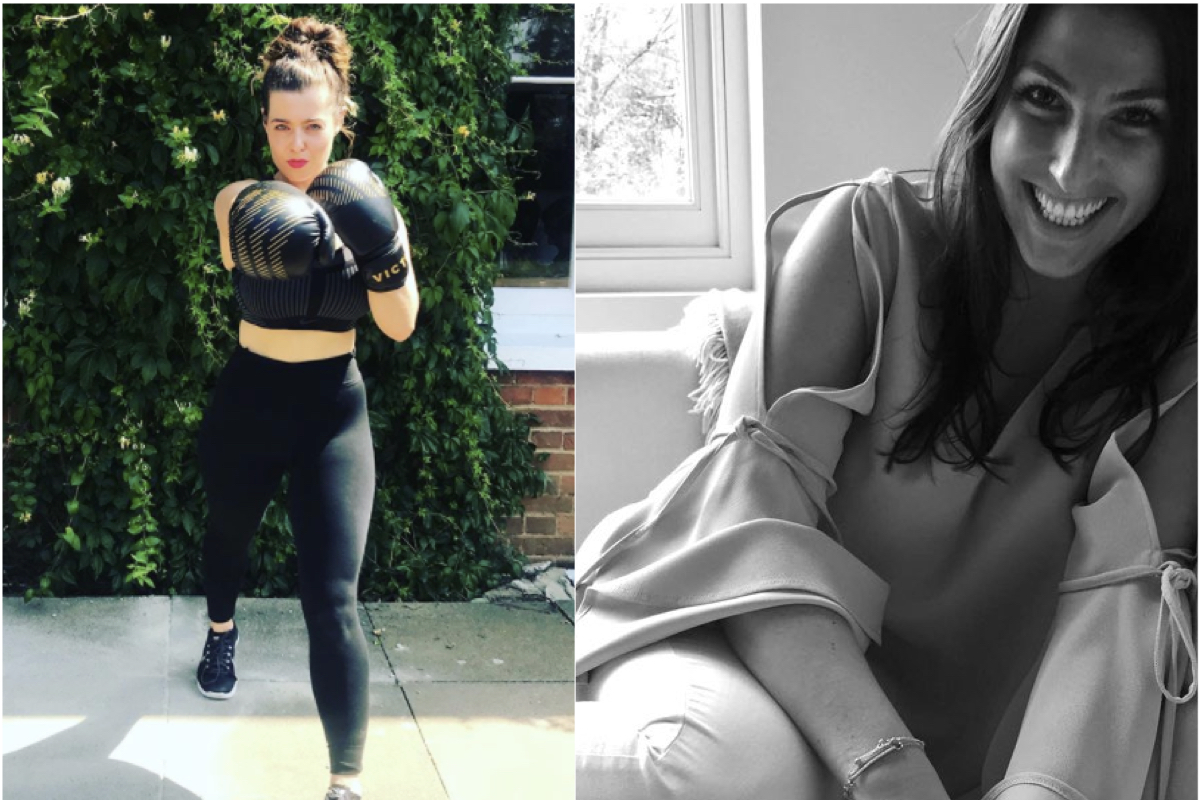 Sam – 'I sent a friend a beautiful bouquet of peonies from Bloom & Wild. They're the perfect spring gift and are guaranteed to brighten someone's day. I also think sending notecards is such a nice thing to do at the moment to remind someone you're thinking about them'.
Charlotte – 'I'm sending loved ones cookies from Crème in Soho. They are available on Deliveroo and are possibly the best cookies ever. That and a constant barrage of photos of the 9,000 meals I seem to be cooking at the moment.'
Main image: Anya Lahiri
This is a partnership feature with PUMA
Get your weekly DOSE fix here: SIGN UP FOR OUR NEWSLETTER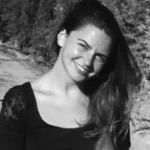 Hettie is the editor and co-founder of DOSE. A keen runner, she's also partial to a blast of high-intensity and hot yoga. A country girl at heart, she divides her time between London and the lush rolling hills of North Devon. When she's not jetting off on her next adventure, Hettie can be found in a candle-lit alcove with a laptop, a spaniel and a full bodied Malbec.