Ready to reach new heights of sensory hedonism? January 25th 2020, will see the launch of Boom Cycle's brand new 'Mindful Ride' concept. Created by Boom Cycle's founder, Hilary Rowland and James Lamper, Clinical Director & Founder of EmotionMatters, the class aims to deliver a mental health focused fitness experience that builds confidence and overall happiness in daily life to Boom Cycle riders.
Embarking on a 75-minute experiential journey, riders will be guided through a kaleidoscope of sensory experiences. Kick starting with a guided meditation, lead by James Lamper intended to promote self-reflection and encourage everyone to look within and set an intention for their experience. This will then lead into a 50-minute ride, which will combine the Boom Cycle concept with expert subconscious coaching, aimed to inspire riders to unlock their full potential whilst reaching a heightened level of sensory hedonism. Finally, entering into the cool-down phase participants will stretch with their eyes closed and be invited into a reflection zone, to re-center and process their time on the bike and beyond. Riders will leave with an elevated sense of self-regulation through mindfulness, enhanced by the positive physical and mental effects of exercise.
The Mindful Ride has been curated in aid of the charity, CALM (The Campaign Against Living Miserably) who offer life-saving services, provoking national conversation and bringing people together to empower everyone to reject living miserably and stand together against suicide.
The Mindful Ride will kick start on January 25th 2020 and run every quarter thereafter at Boom Cycle, Battersea. £27.54pp (including a £5 donation to CALM), bookable via Eventbrite here.
Listen to our podcast with Hilary Rowland here
Get your weekly DOSE fix here: SIGN UP FOR OUR NEWSLETTER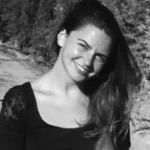 Hettie is the editor and co-founder of DOSE. A keen runner, she's also partial to a blast of high-intensity and hot yoga. A country girl at heart, she divides her time between London and the lush rolling hills of North Devon. When she's not jetting off on her next adventure, Hettie can be found in a candle-lit alcove with a laptop, a spaniel and a full bodied Malbec.