re:lax is a Skin Studio in Hackney that is dedicated to non-invasive, results-driven skincare, by supporting the skin internally, topically and via lifestyle adjustments. We sent Stacey to check it out…
I have a real love-hate relationship with facials. I accept they're important, particularly as I spend a great deal of time coated in sweat. But even the highest-end treatments usually make me look like kittens used me as their scratching post.
Enter re:lax, billed as "a skin studio dedicated to non-invasive, results-driven skincare." Hidden in a little artist's community  (Gossamer Gardens) in Hackney, re:lax is a one-room studio focused on skin and skin only.
re:lax was founded by Katie White, a nutritionist and facialist by trade. All re:lax treatments are suitable for acne, rosacea, eczema, scarring and even super-sensitive skin like mine, and are bespoke, tailored to client needs.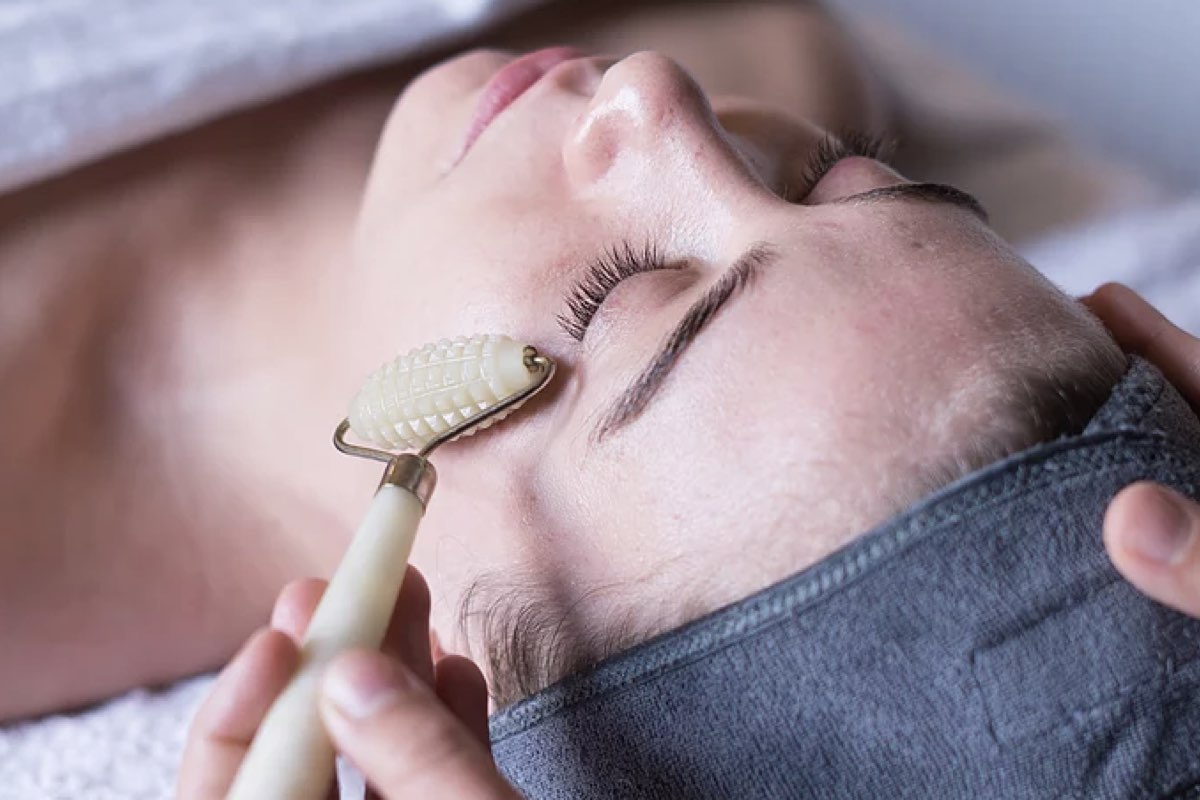 What makes it different? First, it's a bespoke approach, and doesn't feel like a lot of the one-size-fits-all cleanse, tone, treat, approach I've had previously. Second, the studio only uses eco-friendly and ethical products like Ren, Oilixia, Mad Hippie and Skin and Tonic. It's a full-on commitment to wellness and holistic health. Finally, as part of the consultation process, re:lax therapists focus on diet, exercise, and stress profiles to make the right recommendations for your bespoke facial.
Unique options, glowing results
Katie talked through some of the unique options re:lax offers that could make my facial great. Of course, the studio offers vitamin treatments, facial massage, and manual lymphatic drainage as part of all facials. However, re:lax also offers unique treatments, including LED light therapy, gua sha, jade rolling, and micro-current, It also offers galvanic current and high frequency treatments to heal skin if appropriate.
In my case, Katie recommended we try the special LED light therapy mask. This Celluma mask, made just for facials, provides blue light therapy, which kills acne-causing bacteria on the skin's surface. At the same time, it performs red light therapy. Red light therapy stimulates collagen production, reduces inflammation and redness, and fades pigmentation and scarring.
Though the mask does look a little bit like the Phantom of the Opera (check out her Instagram for a picture!), it's definitely the star of my facial and really makes a huge difference in my skin in just one session.
Katie made me comfortable the whole time, and it was honestly the most gentle and peaceful facial I've had. After a double cleaning, Katie did a light acid peel, a hydrating mask, Vitamin C therapy to go with the LED treatment (and did the most incredible reflexology while the mask was on; I'd go back just for that). The second half of the facial was facial massage and reflexology, lymphatic drainage, and Chinese Gua Sha treatment. She finished with SPF.
The verdict
So what's the verdict on this facial? Amazing. I left my facial looking like I'd had a two-week vacation. Even without makeup, I was glowing. In fact, I looked like I was walking around with my own Insta filter. My colleagues all noticed when I went back in for my meeting – and nothing feels as good as knowing you look great. Even better? When I went to visit my mom, she even said my skin looked amazing. RESULT.
Check out re:lax online and until Aug 31, use the code DOSEISRELAXED for 15% off!
Get your weekly DOSE fix here: SIGN UP FOR OUR NEWSLETTER
By Stacey