Treehouses evoke nostalgia and delight. A time of playfulness and adventure, when our imaginations could run wild. This is the concept behind Treehouse London. A hotel that prides itself on spontaneity and pure, unadulterated fun. Read on for Hettie's review of the eccentric hotel in the heart of the city…
Treehouse London
If I was to describe the playground of my childhood years, it would comprise a piece of old tennis court fencing splayed between two trees (my treehouse), some old tractor tyres and a gully at the bottom of my school, where I'd trade moss for bits of bark. Life was simpler then. Fast forward to my thirties and the term "playground" has taken on a new meaning.
I am one of 550,000 people who left London last year in search of a better quality life. Now I reside in a tucked-away corner of North Devon, where laptop sessions are punctuated by windy costal walks. My soul is here but London is where I come to "play" every Tuesday, at buzzy studios and rooftop bars, when I get the chance, and I always pack in as much poké as I can (the trendy fisherman's snack hasn't quite made it to Braunton).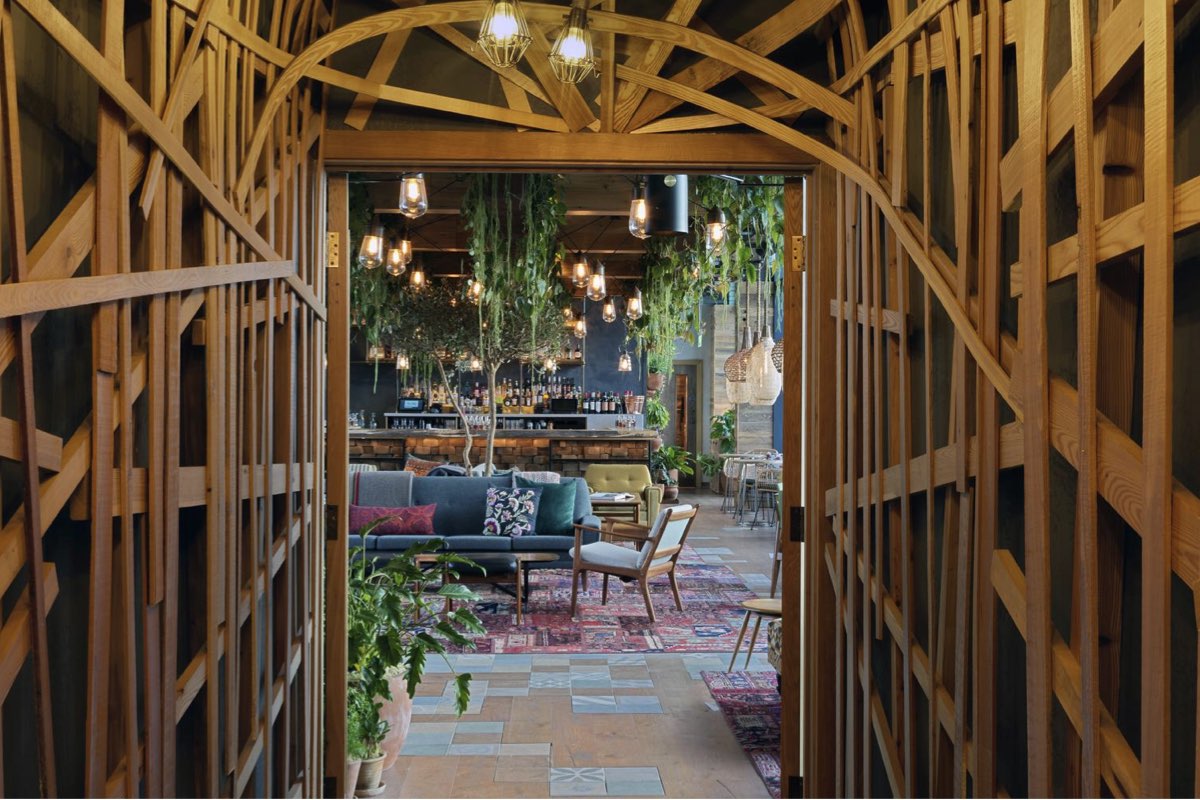 The vibe at Treehouse London
At Treehouse London, I have found my home-from-home. Not only does it appeal to the country mouse in me through its dog-friendly policy and biophilic design (there are plants everywhere) but it suits my city lifestyle to a T. A short stroll from my co-working space in Great Portland Street, and minutes from some of the city's best workouts Psycle, F45 and Frame. It also contains an achingly cool Mexican restaurant 'Madera' – perfect for vegan bennito brunch meetings with spicy chai lattes, and late night ceviche sessions, washed down with a tequila cocktail or two.
The chameleonic space shifts for each meal period to suit a new vibe, while highlighting authentic Mexican flavour complemented by sweeping London views. Compostable straws, wooden floors, wicker tables and a jungle of potted and hanging plants make this a cosy, bohemian, eco-conscious space that is sure to strike a chord with millennials. There are dedicated vegan and gluten-free menus available on request, too.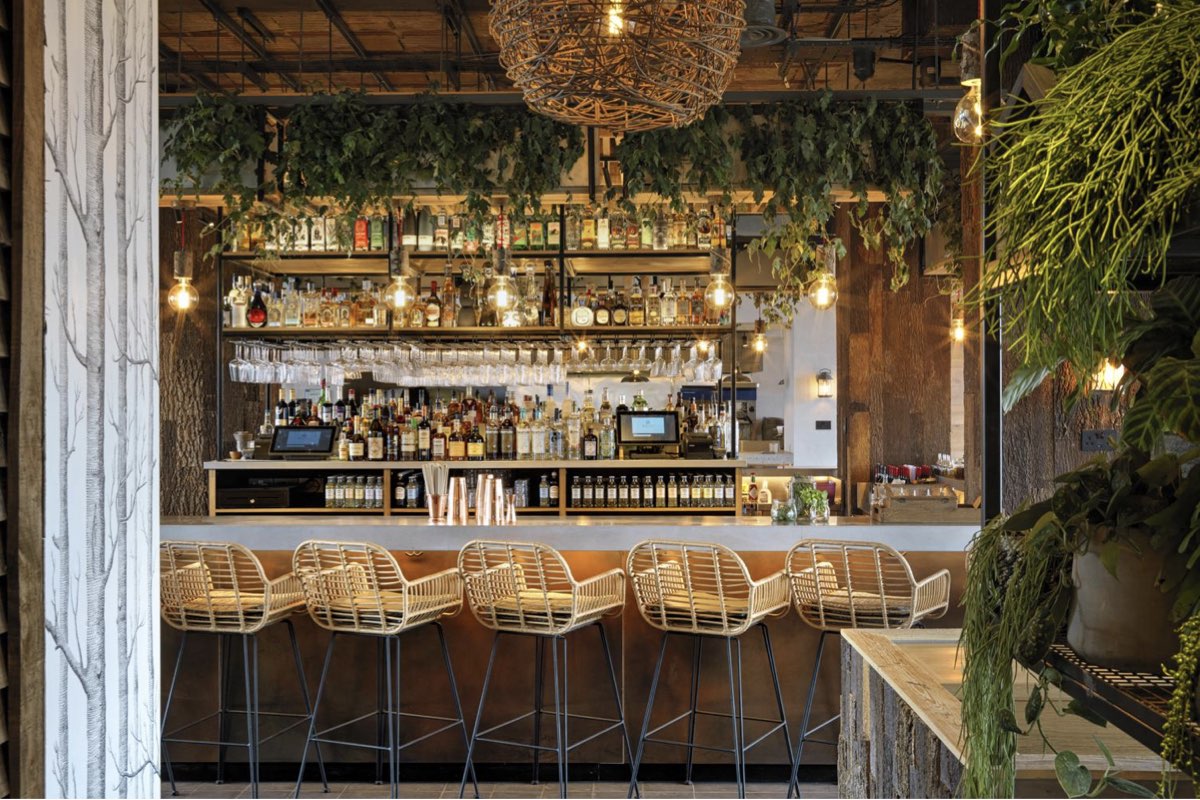 A sybaritic playground
We dine on chef's enchiladas with wild mushroom and chipotle-dusted tofu, before floating up to rooftop bar 'The Nest'. A buzzing nightspot where Instagrammers must use discretion, with a DJ booth at its centre and panoramic views of the city. They say it's a space where "happy memories are evoked and new ones take flight" but after my third or fourth margarita, I confess mine are rather hazy.
This wasn't a typical Tuesday night I might add but a chance to review the hotel with friends who live in different corners of the world. To say our reunion was overdue is an understatement.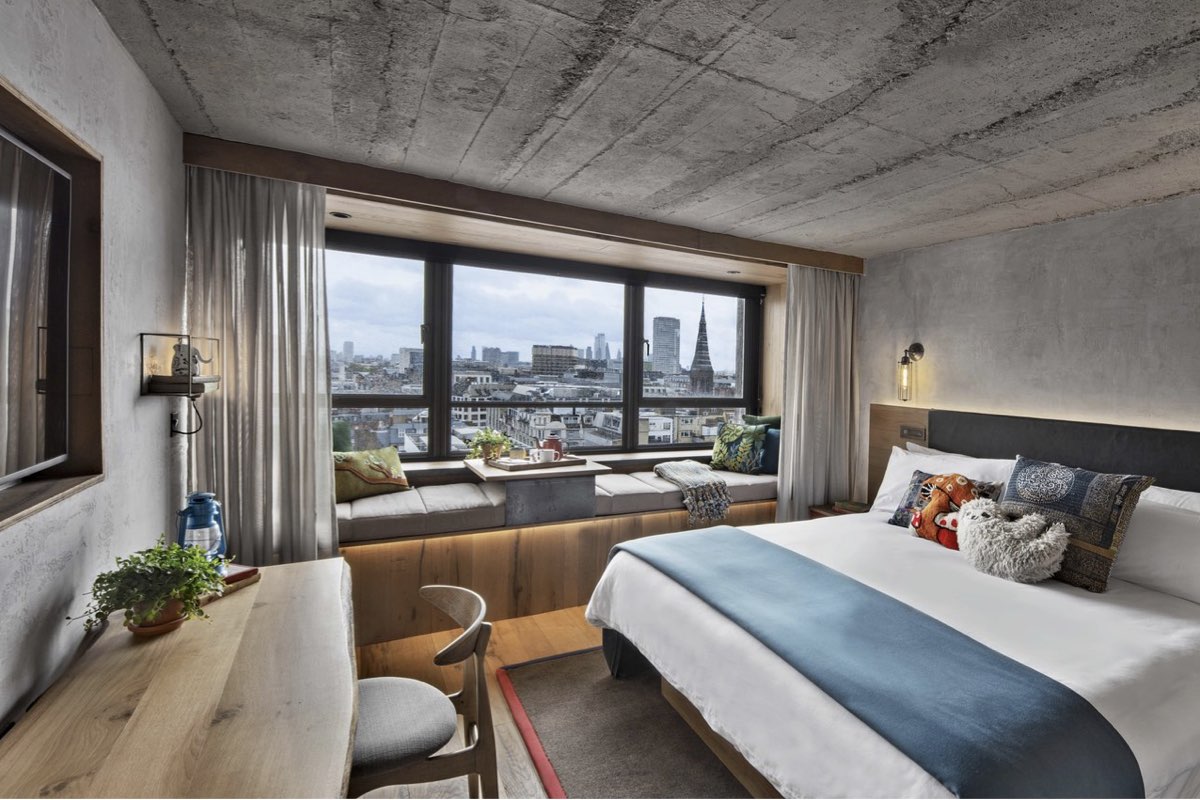 The rooms at Treehouse London
After swapping our Soho plans for an evening exploring all floors of this sybaritic playground, fully embodying the hotel's philosophy of "pure, unadulterated fun", we flop onto our pillows at 2am*.
In the bleary light of day, it appears our room is adorned with nostalgic, retro items and childhood trinkets; a record player, magic eight ball (with alarmingly accurate results), a Paddington bear, bath tub with a rubber duck and a cuckoo clock.  With sweeping city views of The Shard, Canary Wharf and the London Eye, Instagrammer's would have a field day in this suite. Prices start from £279 (including VAT) – a reasonable rate to make me consider making this my home from home every Tuesday.
Morning after breakfast
The powerful rainforest shower blasts our hangovers to smithereens and we find ourselves in Madera once more. The restaurant appears saintly in the sunlight, all evidence of the night before wiped clean. A madera vegan breakfast (scrambled tofu, frijoles negros, papas bravas, mushrooms, spinach and avo) and karma cola helps to get us back on the straight and narrow.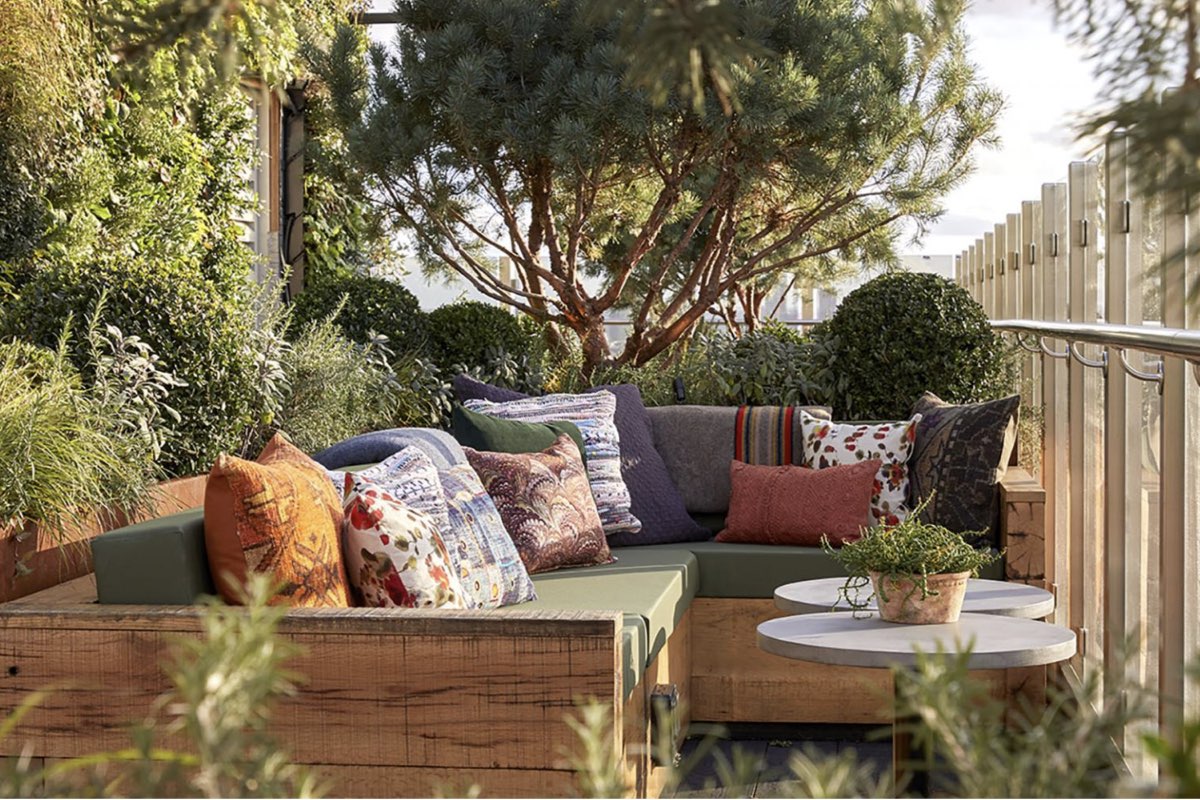 In a nutshell
If you're looking for a party palace to spend a memorable evening with friends, a date night, or a show-stopping venue for an event, choose Treehouse London. The special location will take your breath away from the moment you arrive by a private elevator ride. In years to come I will look back on my stay here with nostalgia and delight. What are you waiting for? Climb up and play…
Treehouse London  14-15 Langham Place , London W1B 2QS
Visit the Treehouse London website and Instagram page
Liked our review Of Treehouse London? Read our article on the UK's Best Treehouse Breaks For A Staycation
*This article was written before the 10pm curfew for pubs and restaurants came into place.
Get your weekly DOSE fix here: SIGN UP FOR OUR NEWSLETTER