Ibiza has a rep as one of the biggest party islands in the world, but beyond the clubs and bars there's a hidden heartbeat of spiritual healers, energy workers, yogis, wellness retreats and more. Lucy experiences Sacred Space, a retreat combining yoga and healing shamanic workshops on the white isle…
I'm sitting cross-legged in a beautiful Ibizan villa garden with a tattoo covered shaman in front of me, hypnotically playing a horsehair drum and chanting over me in Sanskrit. When he puts his hands on my shoulders, my face and body start feeling hot, heat rising through me until I feel what I can only compare to taking poppers (sorry mum) and it feels like some sort of energy leaves my body. This is no ordinary yoga retreat – Sacred Space is run by two brilliant women both renowned in the wellness world – Shamanic energy worker Faye Reason, and yoga instructor Carina Bogner. On the website they say 'during this transformational time period we invite you to re-learn about yourself, your relationship with your reality and your dreams. This will be a time to re-connect with your true nature and essence. This can be seen as a new beginning and a launch pad for a new way of living. You will regain the footing on your path of truth.' Here goes…
Living in London if you're anything like me, chances are you can barely find a seat on the overground, let alone time and space to find your path of truth – which it turns out you need a hefty chunk of quiet alone time to do.
My arrival was far from zen – with a hen-party packed flight delayed by 8 hours due to a flock of birds flying into the motor and causing us to turn around mid-flight, I was about as ready for a yoga retreat as anyone could ever be.
As someone who's always been curious about all things 'magic' and crystals, I was excited to see what this retreat had to offer. Ibiza, as it turns out is the perfect place to start a spiritual journey. The island has many magical and mystical spots, each said to have their own healing powers and spiritual qualities, and so many people are drawn to the island when seeking solace and comfort, or are looking to transform their life. After the North Pole and the Bermuda Triangle, the white isle is said to be the third most energetically magnetic spots on the planet, making meditation a more powerful experience – something I was to fully experience.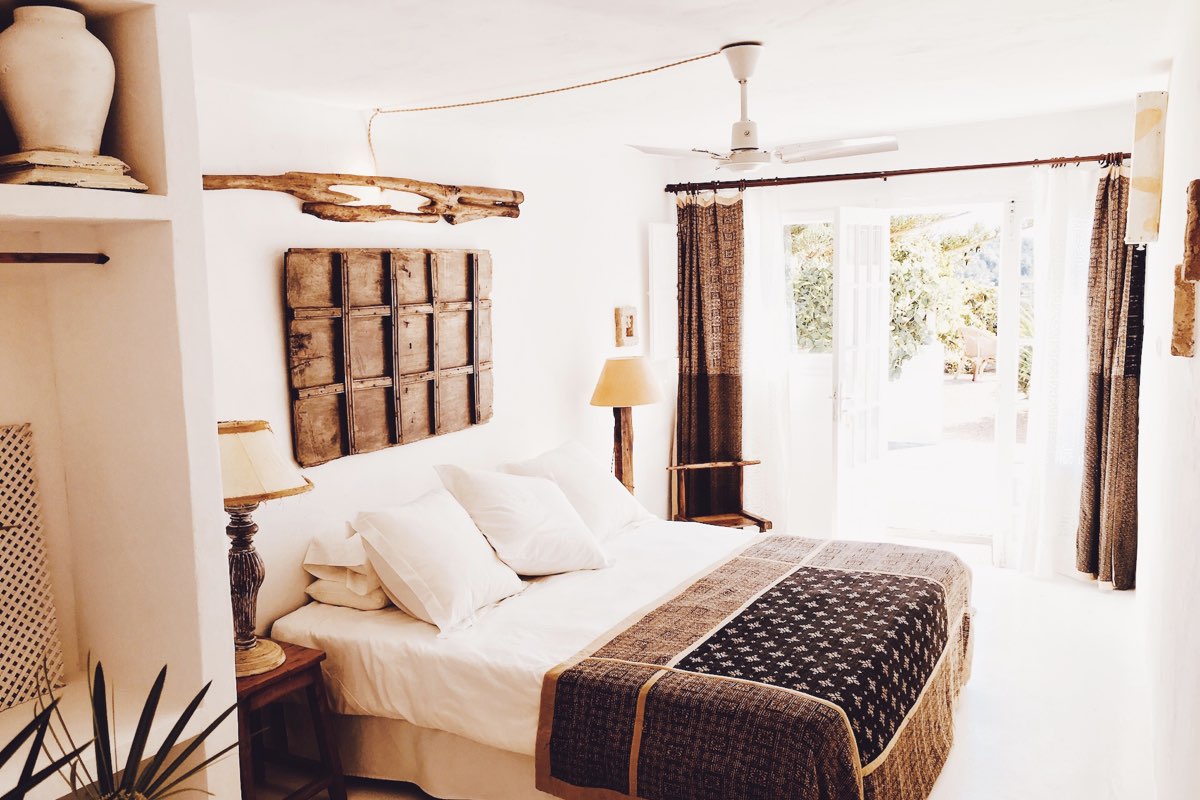 The Accommodation
But first things first – the luxury Ibizan beleric villa that was our home for 5 nights was beyond stunning. Blindingly bright white walls and calming bohemian interiors with a multitude of snugs, nooks and sofa areas perfect for some super-indulgent alone time. Outside offered an inviting turquoise pool and outdoor lounge complete with sofas, hammocks and cushion strewn day beds set in the extensive flower filled gardens – even a week here with no yoga or meditation would have been pure bliss.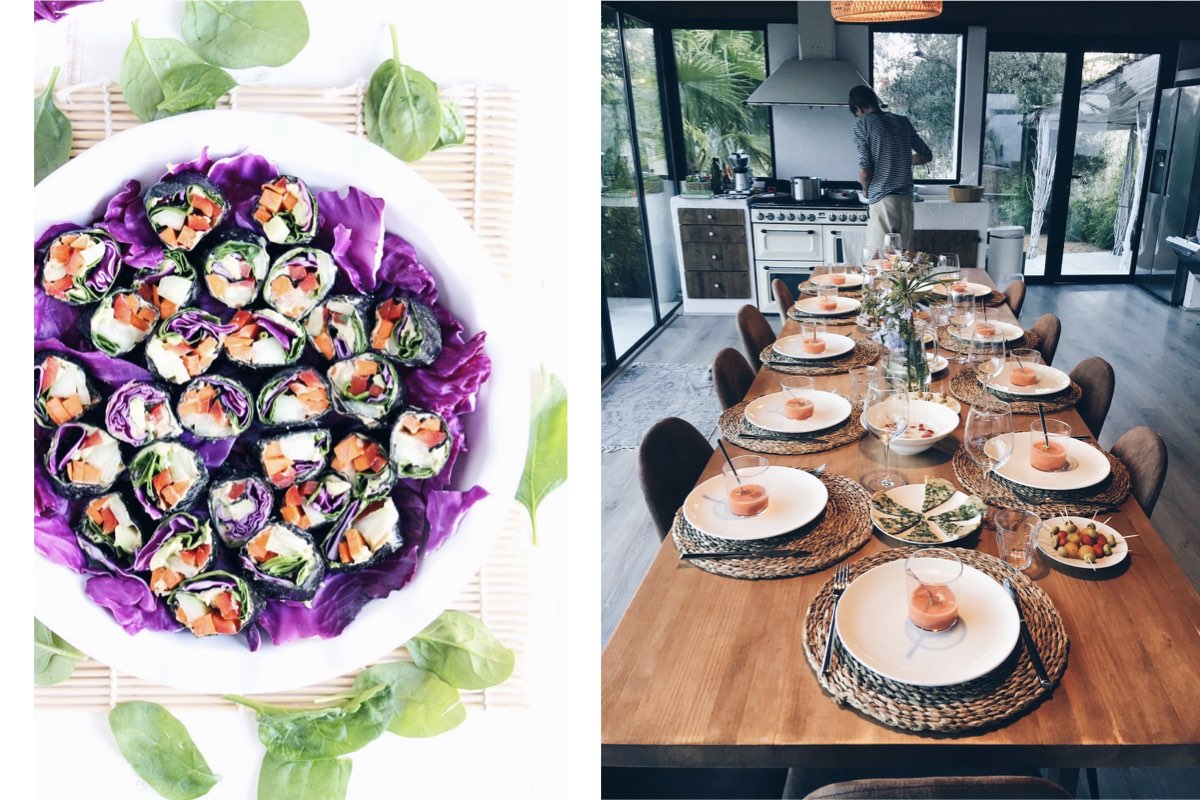 The Food
One thing I was slightly apprehensive of was nearly a week of only vegan food – I can fully appreciate a veggie meal, but no eggs or cheese for days fills me with fear.  I needn't have worried, as the food turned out to be something to write home about (after one day I WhatsApp'd all my mates telling them I was going vegan). Fully catered by the lovely holistic chef Saba Rahbar from Treehouse Ibiza, breakfast, lunch and dinner were a plant-based revelation – healthy, hearty, light, vegan and full of flavour.
Earlyish starts (8am – ok but for a holiday) were made easier with a simple 'yogi breakfast' of creamy overnight oats topped with goji berries and raspberries, fresh tiny nectarines from the garden and zingy fresh ginger tea – the prefect fuel for a few hours of yoga. Next was brunch at 11am – a hearty two course spread consisting of different rainbow delights every day – using a selection of colourful and organic local herbs, grains, fruit and vegetables to give us a taste of the island. Fresh fruit loaded pancakes, garden fresh salads, homemade superfood granola and my favourite crispy-edged chickpea frittata with onions, potatoes and herbs took the place of eggs with wanton abandon.
Dinner each night was equally a feast of plant-based colour, variety and flavour – creamy Tahini roasted aubergine, piles of spiced roast cauliflower and a Mexican spread with Cacao Aduka Bean chilli were among the crowd-pleasers. My stomach has never felt more satisfied yet miraculously flat.  Saba also makes her own organic CBD oil, which she added to our food on day three – as she'd reassured us it didn't get us high, but definitely helped with the relaxation and meditation.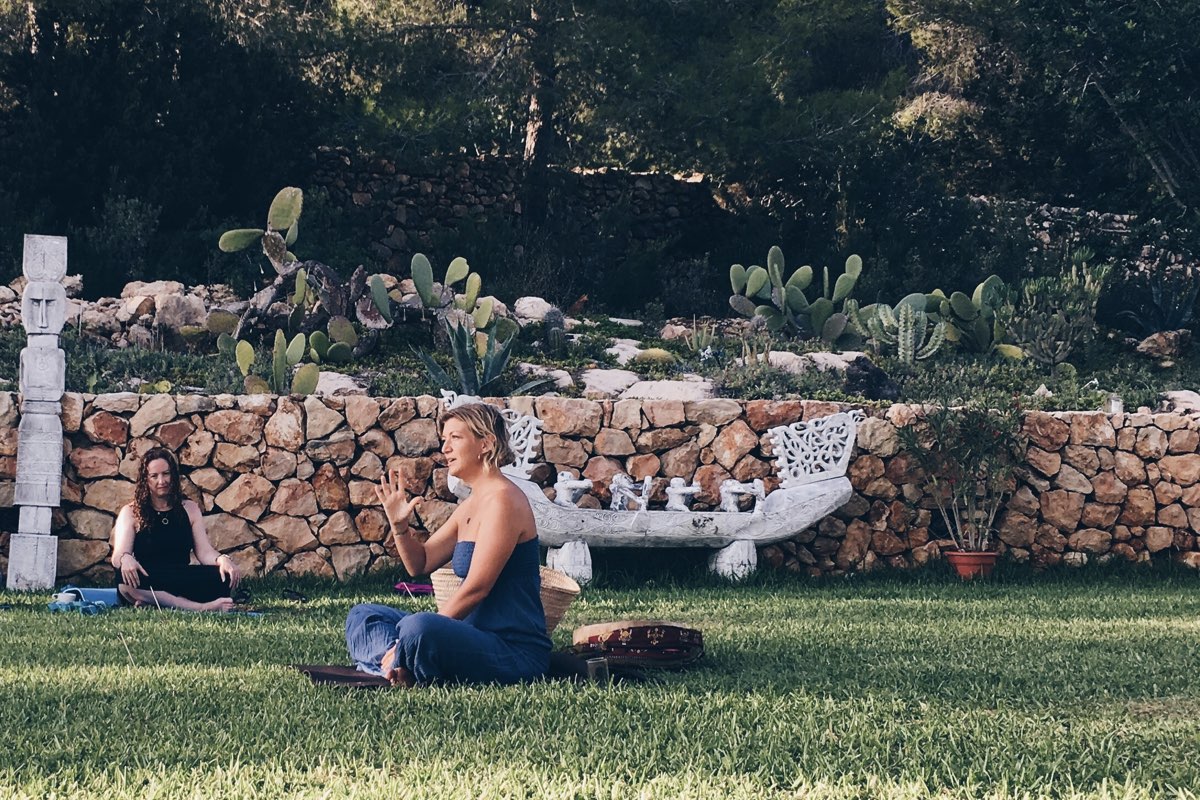 The Yoga
Vastly different to your standard smash-and-go gym class session, Carina's daily three hour yoga sessions took place on a sun drenched wooden deck in the gardens. Carina was a bundle of energy and warmth and led us through each session utilising both the spiritual side of the practise, as well as the practical.  We started each day with a different kind of meditation – the first day was silent barefoot walking meditation through the gardens, another was a silent morning of reflection, and another we practised chanting meditations. By the second day, I was begging to understand the meaning of sacred space – giving yourself space and time to sit and deeply reflect (this is where silence is key!) without any distractions. This can be quite profound if, like me you haven't done much of this in a good few months or even years.
Each day saw us focus on a different Totem animal and take inspiration from them which gave the mornings a good structure and flow. Day one was the bear – learning to be grounded and stand strong, but also that its ok to nest and hibernate. Another day was the snake, and another the wolf. On the last day we finished with a fun beach session of acro-yoga, inversions and some sea swimming. The focus was not on three hours of hard and fast poses, but nurturing our minds and bodies holistically through the practise.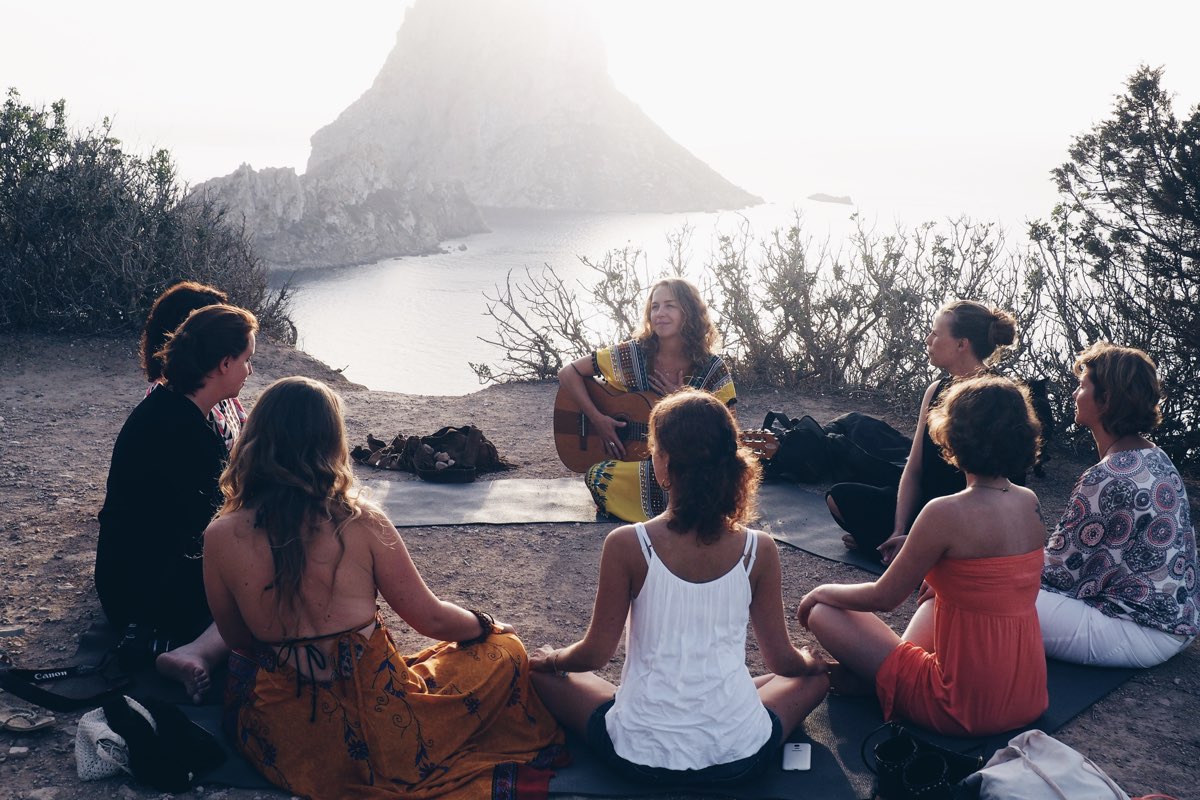 Shamanic workshops
Each evening saw us take part in a different shamanic workshop with Faye and learn how to deepen our meditation practise with breath work. Day one saw us visualise our totem (or spirit animals) with guided meditation, day two was a letting go ceremony involving writing our fear and worries on paper and throwing them off a cliff into the sea. On day three, Faye prescribed us each a book to read – mine was A Return to Love: A Reflection on the Principles of a Course in Miracles. With quotes like 'Our deepest fear is not that we are inadequate. Our deepest fear is that we are powerful beyond measure. It is our light, not our darkness that most frightens us' and "Love is what we are born with. Fear is what we learn. The spiritual journey is the unlearning of fear and prejudices and the acceptance of love back in our hearts." This was some deep and delicious pool-side reading.
'I sometimes feel like Mary Poppins' Faye laughed, after our session when the ceiling fan started spinning for no reason. After our 1-2-1 session, something each guest receives on the last day (similar to Reiki) I can see why. After an hour of guided meditation with Faye placing crystals on me and ceremonially burning sage, I saw an Eagle flying above me – how Faye knew this without me telling her I will never know.
The end of the retreat see's Faye give feedback to each retreat guest about their journey, and we end with a light-hearted group dinner, some tarot card readings and finally dip back into the CBD oil for some stargazing in the garden. I feel like I've tapped into a new secret way of living and return home feeling a lot more grounded and happier than when I left – Sacred Space is truly a transformative retreat.  So, if you're feeling a bit lost, in need of some soul healing or just inquisitive about feeling some magic, this could be the perfect new start for you.
By Lucy
Get your weekly DOSE fix here: SIGN UP FOR OUR NEWSLETTER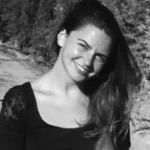 Hettie is the editor and co-founder of DOSE. A keen runner, she's also partial to a blast of high-intensity and hot yoga. A country girl at heart, she divides her time between London and the lush rolling hills of North Devon. When she's not jetting off on her next adventure, Hettie can be found in a candle-lit alcove with a laptop, a spaniel and a full bodied Malbec.