Shara has been making the most of a workcation in Portugal. Her latest smart move? Checking into São Lorenço do Barrocal
Basing myself in Lisbon has been a dream, but it's nice to get out every now and again. Much like weary Londoners head to the Cotswolds, I make the 90-minute drive to São Lorenço do Barrocal. Described as the Soho House of Portugal (yes, please), it's located in the Alentejo region.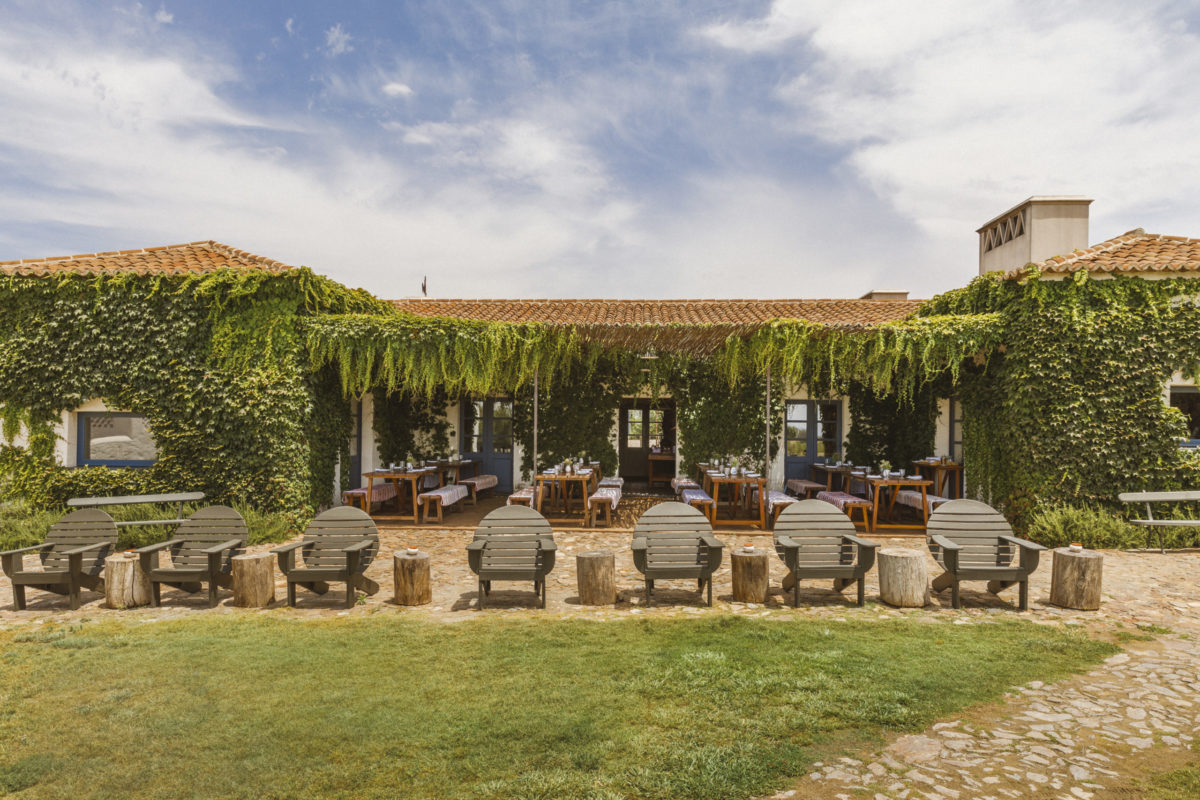 The history of Sao Lorenco do Barrocal
Set in a historic former farming village, the hotel is family owned – it has been for 200 years and is now run by the 8th generation. Rather than build new properties, they have repurposed the old farm estate, so that everything is redeveloped to fit hospitality, working with Portuguese interior designers. All buildings are low, whitewashed and terracotta-rooved.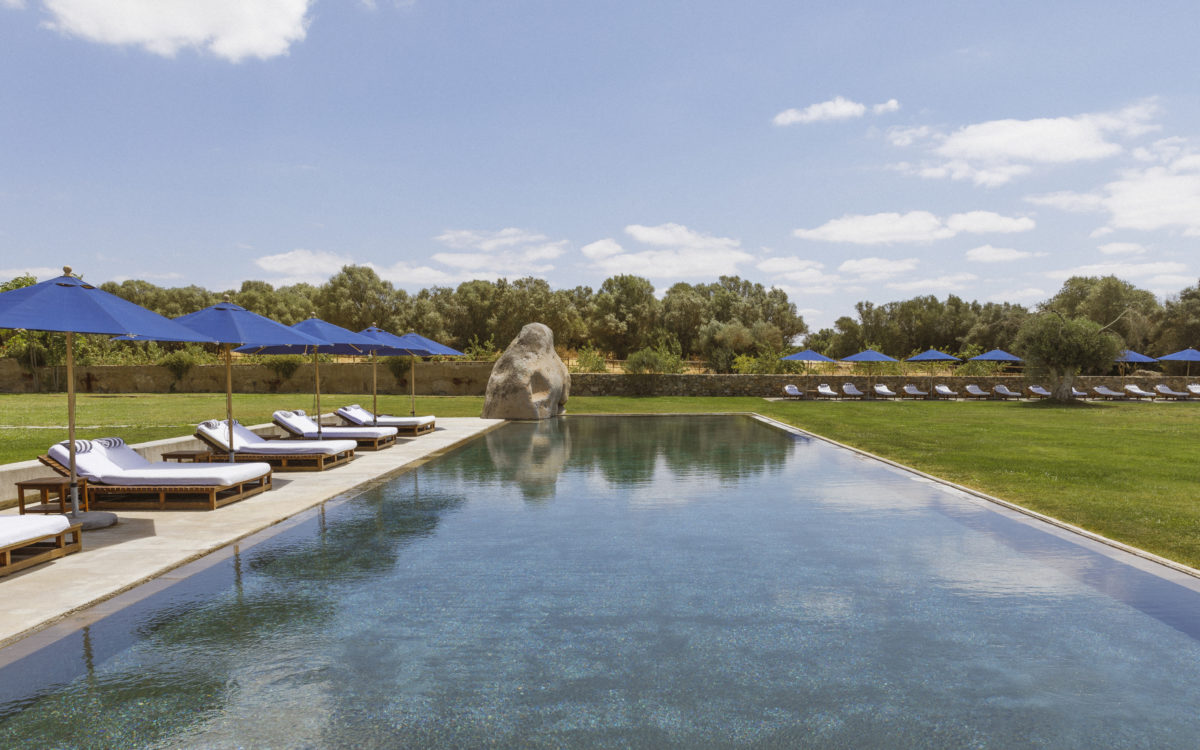 The relaxation
There's lot to do on site, and better still, it's so spacious that everything is spread out and peaceful. There are stables, two pools (one is adults only and utterly beautiful, complete with a granite rock built into the corner and a raw cement finish rather than the usual blue tiles), multiple dining areas, spa, vineyards galore and a whopping 780 acres of land.
The approach to wellness here is comprehensive and holistic. Yes, there are pools and spa, but there are also walking trails – choose from 4k and 7k – bikes available to take out, horse riding, fishing, boat tours, stargazing and so much more. The whole atmosphere is utterly relaxed, though, and you could easily just immerse yourself in the peaceful surroundings of the hotel and do very little.
The food
Much of the food is grown on site with sustainability at its core. The history of the space is honoured in several ways – they recycle all their waste, including water. It's an organic farm to table concept. Breakfast isn't a buffet, but it doesn't matter. You can ask for anything you possibly want – cold meats, cheese, pastries, bread, fruit and eggs every way. For dinner, the menu is authentic but with contemporary nods – try the likes of a tuna steak sandwich and sheep cheese cheesecake at the restaurant, or do as we did and dine at the bar after too much (delicious) snacking. It's a relaxed option if you want something lighter.
The wine here is truly noteworthy. All produced onsite, it's organic and delicious. Do be sure to snap some up in the wonderful on-site farmshop, alongside the olive oil, both of which are far more reasonably priced than you may expect. If you do find yourself in Portugal, exploring Portuguese wines is a good move – it is excellent and most is natural, yet only 2 per cent is exported to the UK.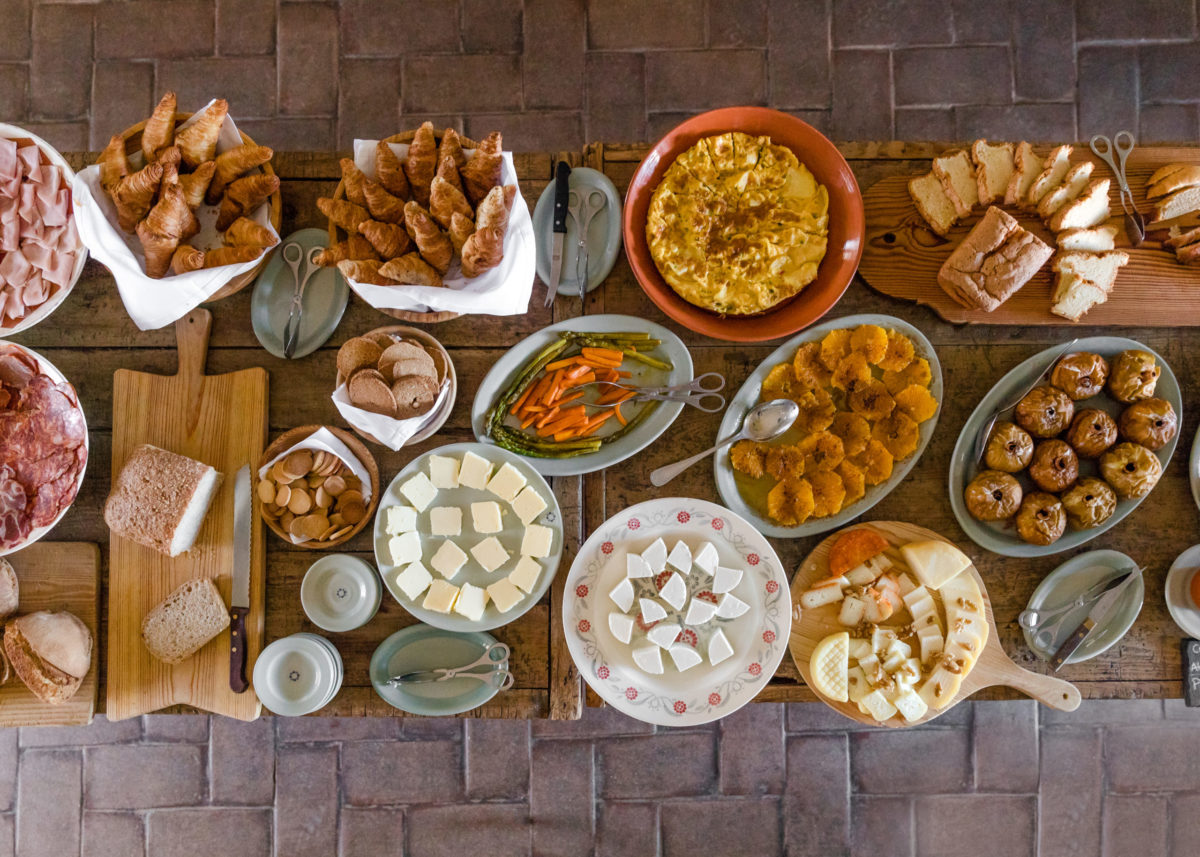 The spa
Do make time for the spa, which uses Susanne Kaufmann products. I opt for a detoxifying massage which starts, unusually, with me lying on my back. It's one of the best massages I have ever had. My masseuse Lenor is an expert in Chinese medicine and really knowledgeable about what she does. She uses lots of pressure points and has what I can only describe as magic hands.
The rooms
The rooms and simple but very spacious – some used to the store the estate's machinery. The main selling point is the fantastic views from every room, and the excellent beauty products. Beds and bathrooms are both vast, with incredible quality bed linen, bath robes and towel. Self-catering rooms are also available and would be perfect for families, with farm food hampers available for delivery.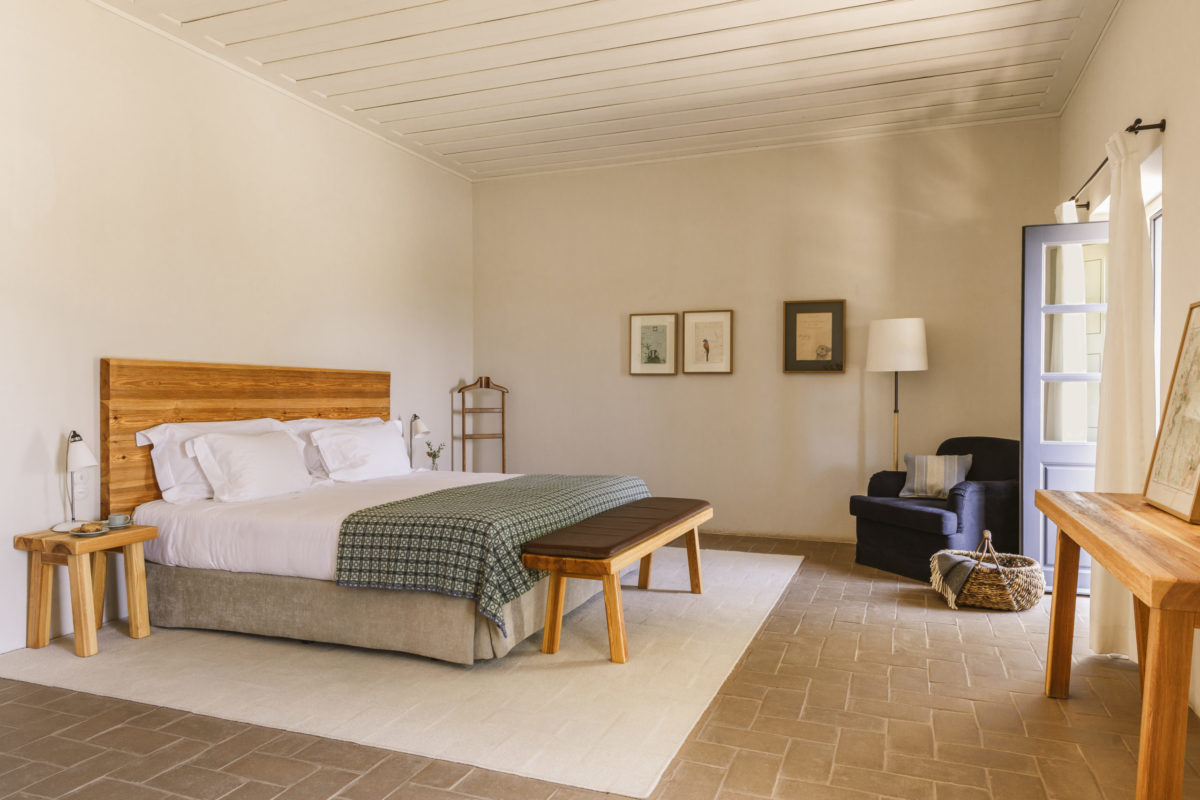 The staff are unfailingly polite and go extra mile, recommending local restaurants and helping us with a late checkout.
A stay at São Lorenço de Barrocal proved to be the most restorative break. A true immersion in nature without compromising on luxury, I can certainly see why anyone would want a weekend here.
Photography: Ash James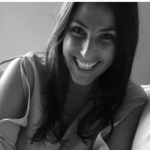 Charlotte is a London girl through and through. She sweats through spin and puffs through Pilates to justify trying the latest restaurants and devouring copious amounts of sweet potato fries, burrata and bread – preferably on holiday. Her favourite destinations include Italy, the Maldives and anywhere where the sun's shining and there's a strong breakfast buffet. She's obsessed with walking, visiting farmers' markets and reading. She's also learning to cook. Wish her (and her husband) luck.