Are you looking for a festival that will leave you feeling revived, refreshed and inspired, as opposed to needing another weekend to recover? Discover Soul Circus – a firm fixture on the healthy hedonist's calendar this summer. We caught up with the founder, Ella Wroath, to find out what goes on behind the scenes…
What inspired you to create Soul Circus? 
I was running a yoga studio in Cheltenham and we had such an amazing group of clients, friends and family attending the studio that I wanted to create an event that celebrated that. I also went to a couple of Yoga Festivals that I actually found quite dull. I had an idea that you could combine the fun of a music festival, the types of festivals I attend with my friends to really unwind and let loose. But perhaps this festival could also leave you feeling refreshed, healthy and enlightened rather than jaded and confused. Soul Circus was born, do yoga all day and dance all night, my perfect combination which just happened to work for lots of other people too!
What is Soul Circus all about?
Soul Circus is a celebration of the evolvement of yoga and wellness. It strives to create the perfect balance of health and fun. We use music and food to enhance our clients experience. Live DJ classes, great bands, gong healing and ecstatic dance to name a few. We created our own café that feeds and nourishes our clients all weekend with a specially designed holistic menu to balance body and mind. Finally, we intuitively invite people and brands who speak to us on a spiritual level that we know will make the overall experience really special for our guests.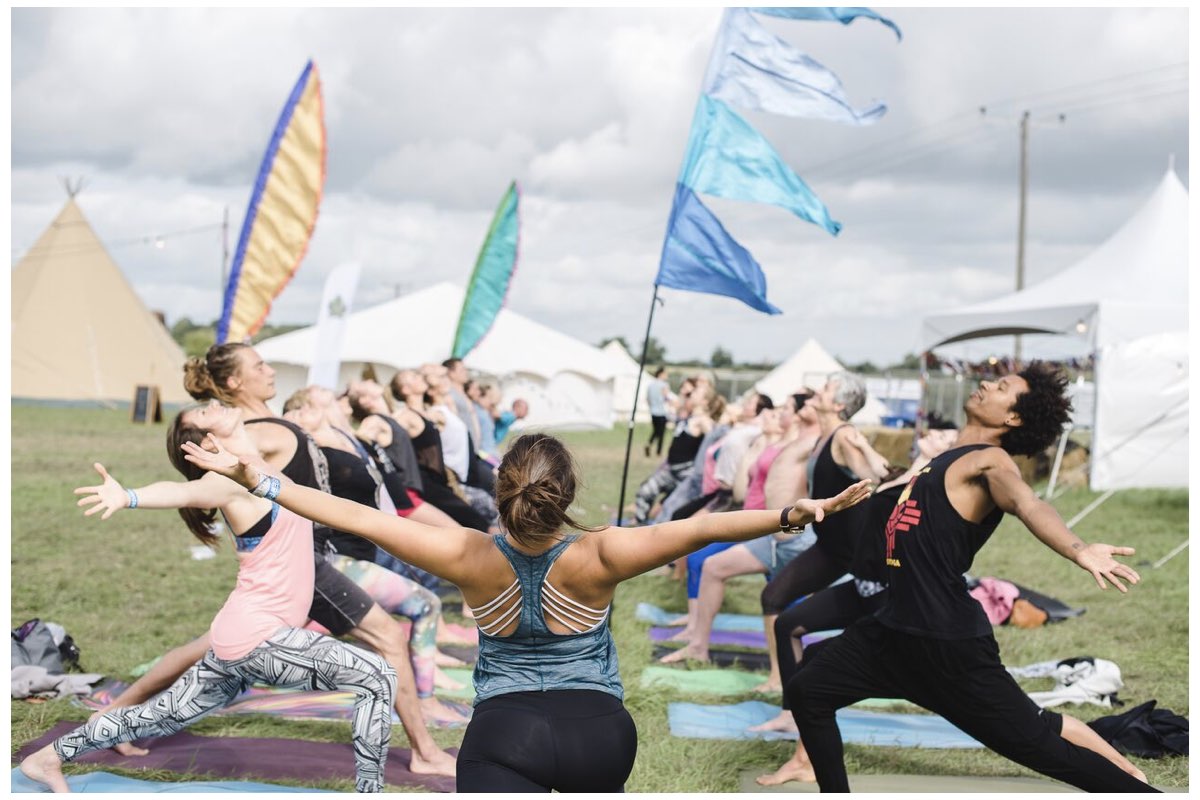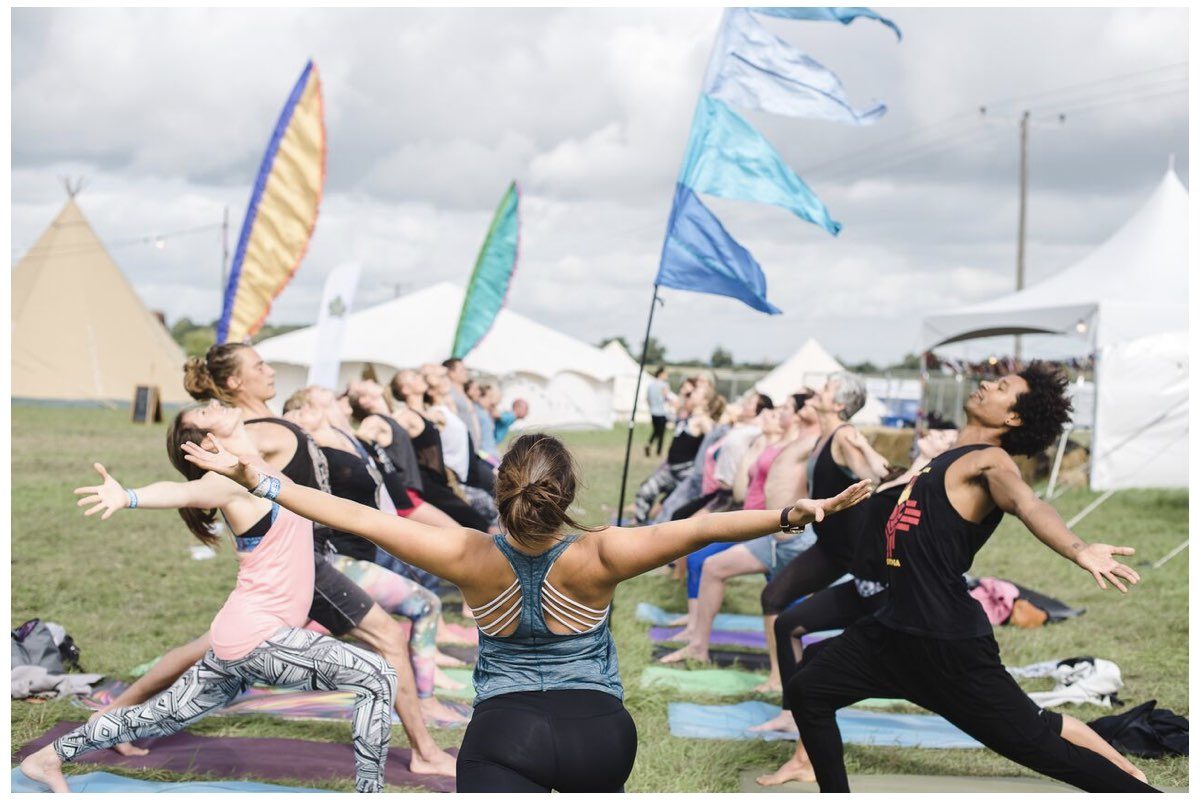 What kind of exciting things can we expect at Soul Circus this year?
It is a very special year this year, our best yet I believe! We have Benjamin Sears headlining our Yoga Program, DJ Yoda headlining our music acts and Jasmine Hemsley headlining our guest speakers. We also have Equinox Kensington hosting their own tipi with their signature classes, live DJ's and chill out lounge. We have a full Ayervedic Spa offering massages and other treatments, including intravenous vitamin drips to keep you bouncing all weekend! Finally, we have some new additions this year, some sassy dance classes, parkour workshops and few other surprises up our sleeves!
What are you most looking forward to at this year's Soul Circus?
My favourite part of the festival is always the live DJ classes. Last year Maxi Jazz from Faithless created the most unique and extraordinary live DJ class that blew everyone's minds! This year we have Emily Rawson from One Extra DJ-ing a hip-hop yoga class which I know will be a lot of fun! There are always so many moments at Soul Circus that I stand back, watch and think "this has never happened anywhere else in the world!" It really is very special and it gives me chills!
Is the festival just for yogis or is there something to suit everyone?
It is definitely not just for yogi's. We often have a lot of musicians, friends and family who don't do yoga who just come for the fun! On the schedule this year we have a lot more meditation and sound healing workshops which don't involve anything other than lying or sitting down and just listening to something beautiful. We have a full music program, including an open mic event for any budding musicians. We have numerous talks and nutrition demos as well as dance and fitness class which don't involve yoga. You really can design your own experience, whether it be hand standing all day, lounging in the spa until sunset, or simply enjoying a beer and some awesome tunes.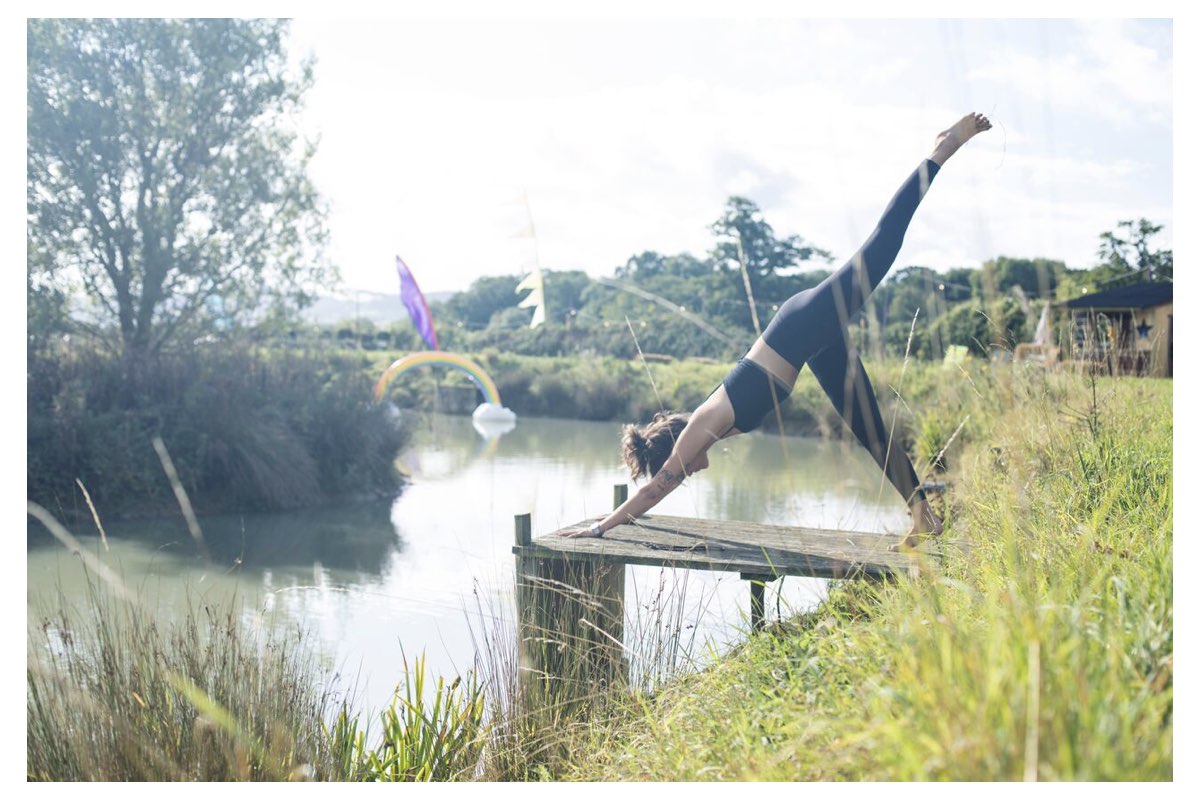 You're partnering with some amazing brands again – talk us through them? 
We're so excited this year to welcome some truly amazing brand partners to the festival. Equinox Gym is creating something really amazing, Pukka Tea will keep us hydrated all weekend, Abel and Cole will stock our holistic café along with the amazing Cotswold Catering using only locally sourced food, Liforme will supply our mats for utmost customer comfort, Oppo ice-cream are sponsoring our Hot Yoga Tipi and selling their delicious icecream, Warrior Wear are hosting a yoga tipi with Yoga Like Water, Island Feather are helping us create our own apparel range and Westons Wyld Wood Organic Cider will help loosen us up for some dancing! We have more to announce soon so watch this space!
Aside from pouring your creative efforts into Soul Circus, what is a typical day for you?
I normally wake up and need a bucket load of caffeine as I have 2 little boys who often keep me up all night!! I get Rocky (4) ready for his new French school as we relocated to Montpellier in France recently. My husband and I do school drop off, speak some bad French to his teacher and then embark on our day! We normally take our 2 year old Niko for a croissant in one of the beautiful outdoor cafes here in the sun and Roman and I debrief and discuss what we need to do that day to drive Soul Circus in it's beautiful and unique direction! We decided last year that if we were a partnership then we should spend our days together creating rather than setting off in opposite directions to completely different lives and careers. So, through good days and bad we create and work together everyday on Soul Circus UK as well as launching Soul Circus France. It's a dream come true and I feel very lucky.
What does hedonism mean to you?

I always been guilty of pursuing pleasure as my number one priority as I believe that it should be the proper aim of human life. There is so much good to be had from this world if you just believe in it and believe that you deserve it. I think some of us are programmed to believe that life needs to be hard work and not pleasurable. But actually, if you can just stop worrying about what other people think, or what could go wrong and start just concentrating on what makes you happy, you will start to walk the right path, a path where you give back to the world what it is you love about yourself. That to me is hedonism, being truly and authentically yourself and indulging in whatever makes you happy.
What is your version of balance?
If you come to Soul Circus you will literally see my mind played out in a field! It is acro or aerial yoga with friends and loved ones old and new, it is holding up a fence in the rain with my little brother, it is donning a face full of glitter but then having to clean a toilet. It is allowing the music from an awesome DJ to take over your body and soul as you enjoy a strong drink after working hard all day on your dreams! That is balance, the beautiful and ugly parts of life all illuminated in the presence of my favourite people as time ticks away and you savour every single second.
By Kate