As we become more health-conscious and mindful about our alcohol intake, we are seeking a low-calorie alternative to wine, beer and cider. Seltzers are perfect for active types who want to drink without compromising their healthy lifestyle. Here are 5 seltzer brands to look out for…
Seltzers explained
You maybe familiar with seltzer-making contraptions like SodaStream. Simply put, seltzer is carbonated water. Straight up flat water with a few bubbles courtesy of carbon dioxide. It differs from a club soda, typically used in cocktails, which has a more mineral after-taste due to additives of sodium bicarbonate and potassium sulfate. It's not like tonic water either, which has a distinctive taste of quinine and gives it a bitter taste.
The Hard Seltzer category, currently worth $550 million is soaring and could grow to be a $2.5 billion beverage category by 2021, according to analysis by UBS. Alcohol brands are taking note and are infusing carbonated water with their wine, spirits and cider to create a more mindful beverage.
5 seltzer brands worth knowing about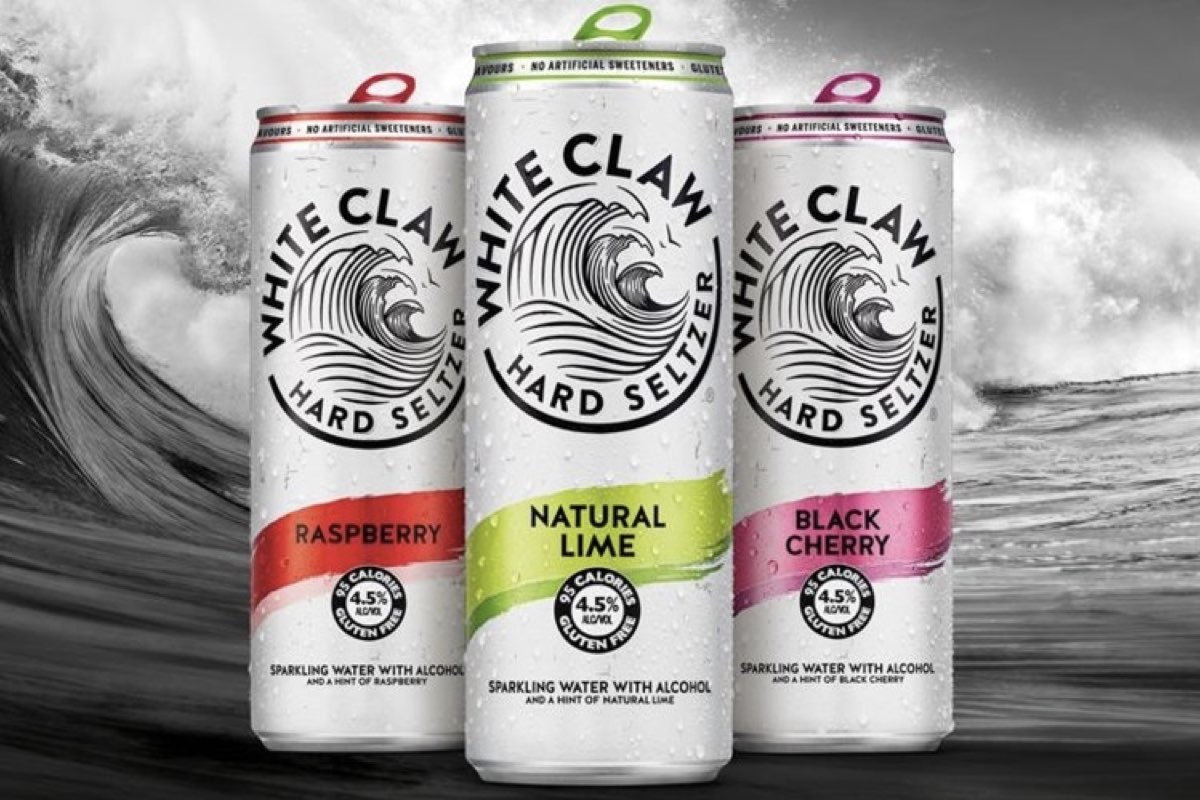 White Claw Seltzer
White Claw Hard Seltzer takes its inspiration from the legend of the White Claw wave – when three perfect crests come together to create a moment of pure refreshment. It is made from a blend of seltzer water, triple distilled spirit, and a hint of fruit flavour. With 95 calories per 330ml serving and 4.5% alc./vol., White Claw comes in 3 fruit flavours – Black Cherry, Raspberry and Natural Lime.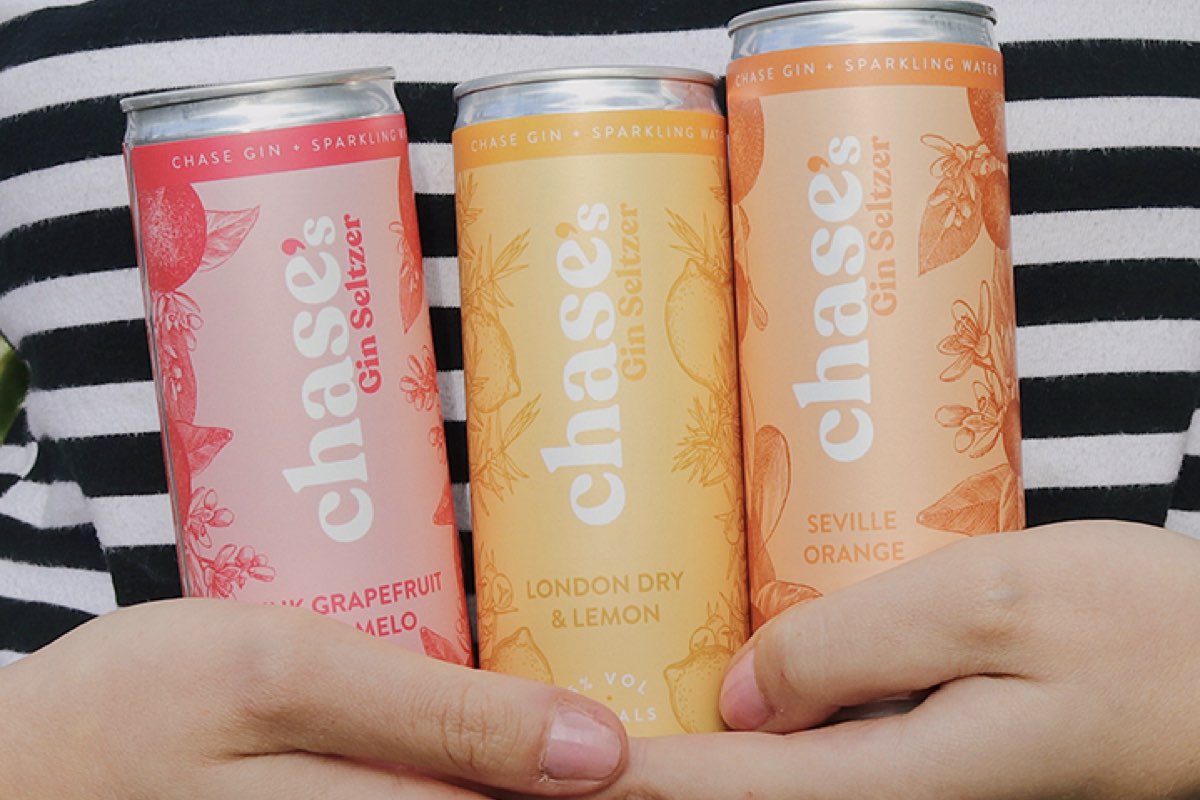 Chase Gin Seltzer
Chase Gin is made entirely from scratch with sparkling water sourced on a family farm, with no artificial ingredients. Each can is just 89 Calories per 250ml. The natural botanical flavours include Pink Grapefruit and Pomelo, Seville Orange, London Dry & Lemon gin. James, Director at Chase Distillery, was inspired after witnessing the popularity of the category whilst living in the USA, before returning home to find the wellness scene booming.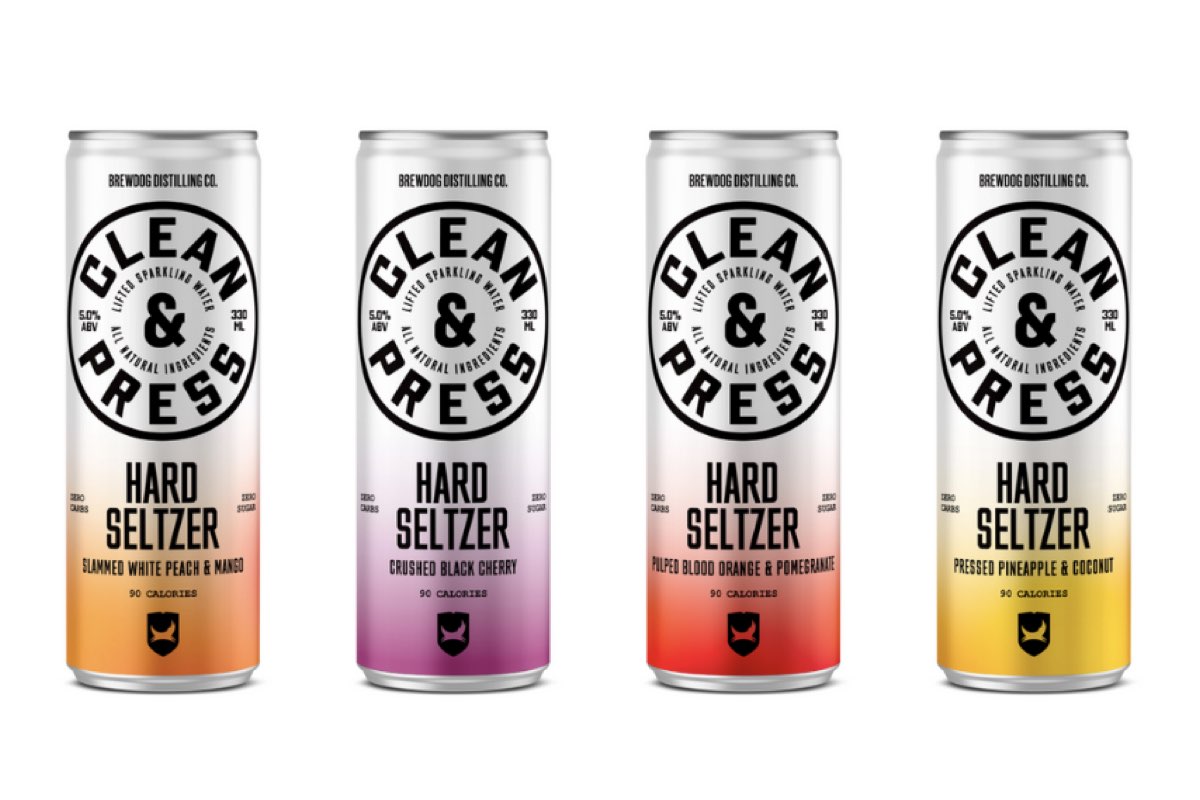 Clean & Press Hard Seltzers – Brewdog Distilling Co.
Clean & Press are a range of brand new, low calorie hard seltzers spiked with single malt craft vodka and punchy natural fruit flavours, fresh from the BrewDog Distilling Co. in Aberdeen. Available in three flavours: Cactus & Lime, Crushed Black Cherry and White Peach & Mango at 5% abv, 90 calories, zero carbs and zero sugar. An upgrade on the current hard seltzer category, Clean & Press is made with exceptional quality spirit; Rogue Wave Vodka that's been distilled from grain to glass at the BrewDog Distillery.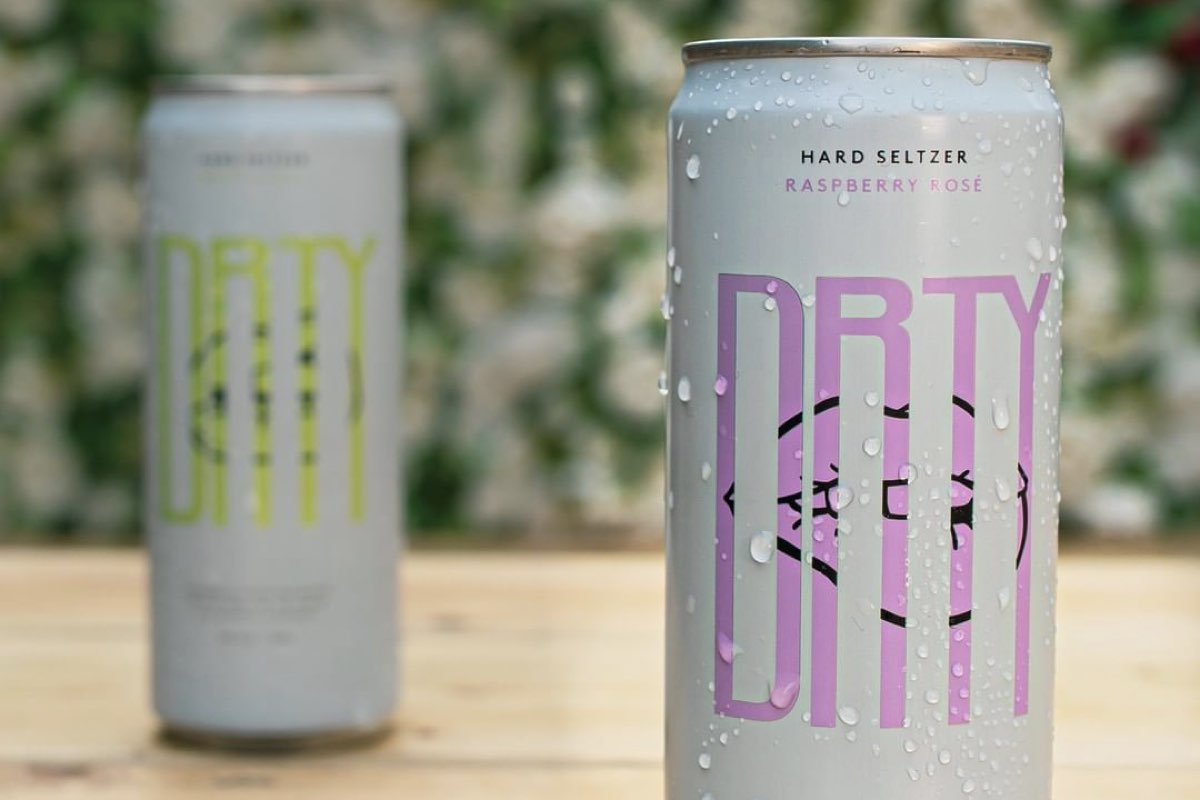 DRTY Hard Seltzers
Sparkling alcohol, carb free alcohol and natural fruit flavours – that's it. Try the sweet, fruity Raspberry Rosé – which tastes like going out out or the zingy, zesty White Citrus – just like a vodka soda. Nice and refreshing and dangerously easy to drink. All that hydration means a less intense hangover, right?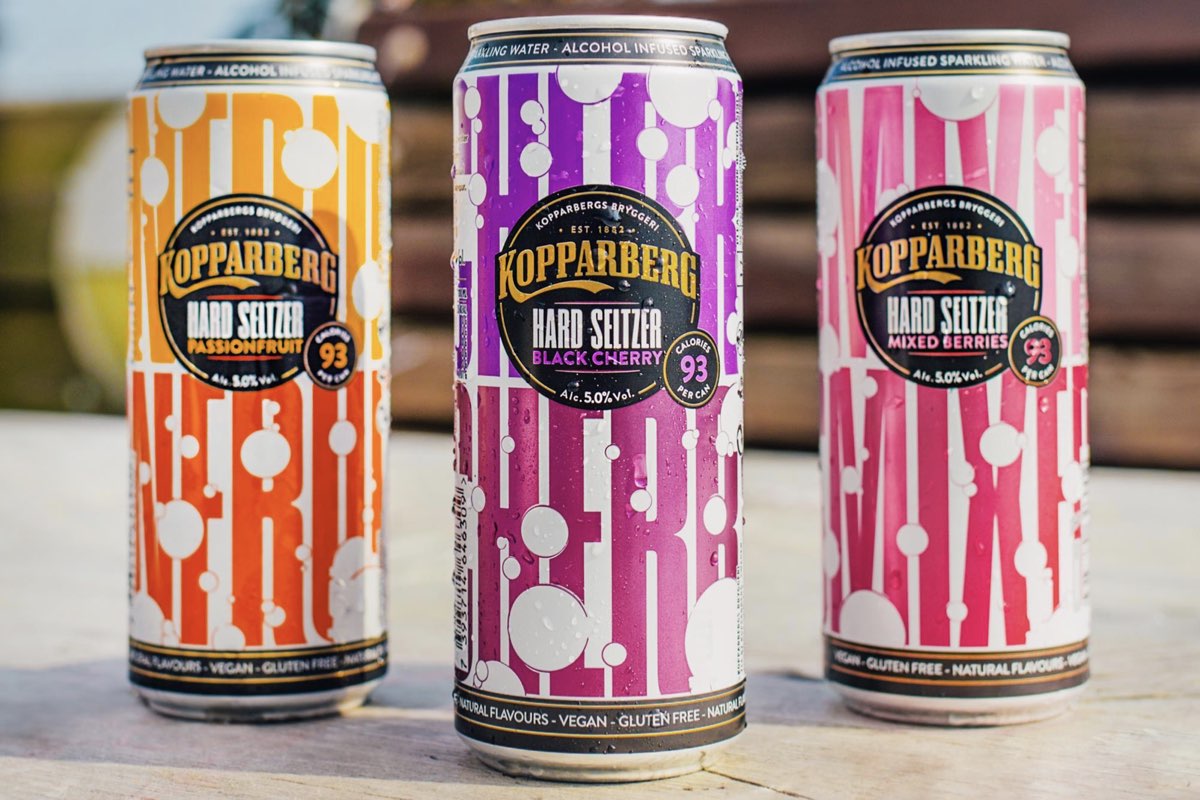 Kopparberg Hard Seltzers
Our favorite cider brand Kopparberg has pivoted into the Hard Seltzer market too. Their seltzers come in a range of 3 flavours – Passionfruit, Mixed Berries and Black Cherry. A pairing of natural flavouring with sparkling water to create a refreshing and light serve. Best served chilled from the can. This is sure to become a new summer festival staple!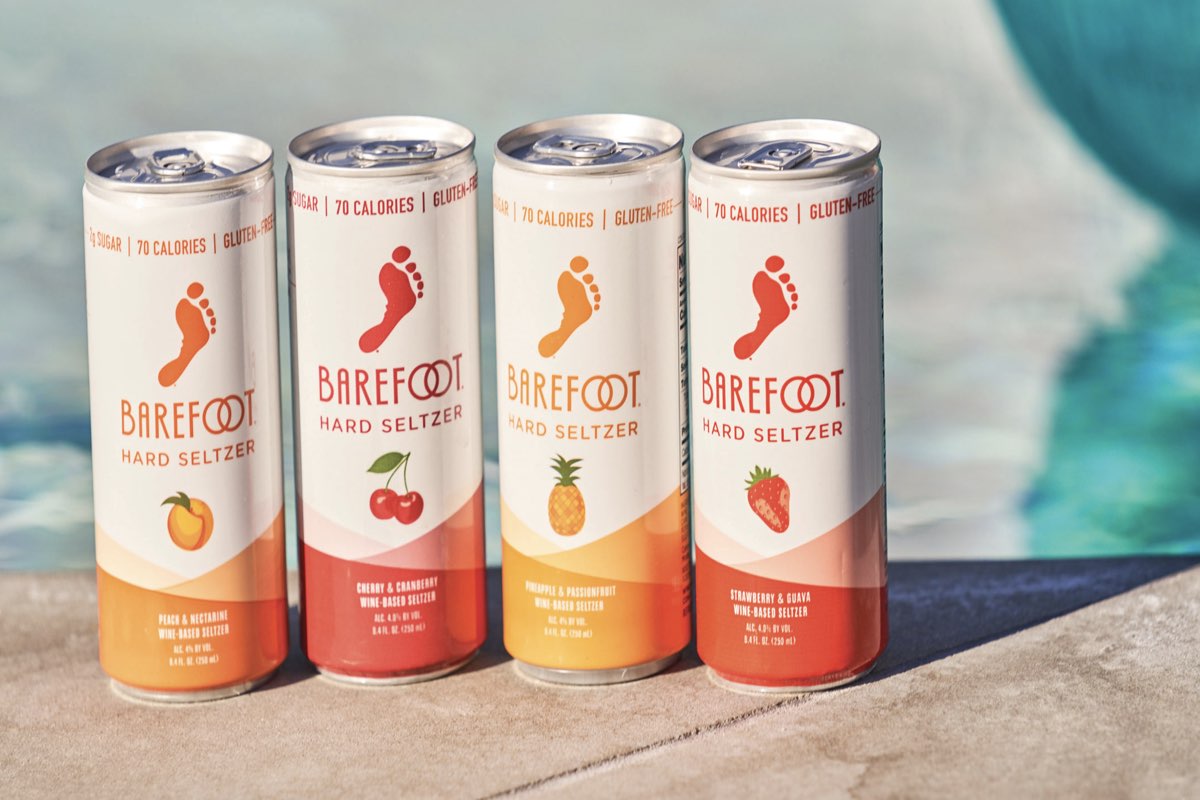 Barefoot Wine Seltzers Strawberry & Guava
Barefoot Hard Seltzers are a vibrant and refreshing blend of sparkling water, grape wine and natural flavours. Delicious and crisp with yummy Strawberry flavour and hints of Guava. Perfect to enjoy poolside.
Main image – White Claw
Get your weekly DOSE fix here: SIGN UP FOR OUR NEWSLETTER