Need to squeeze a workout and some grab-and-go goodness in your lunch hour? If you didn't spend your weekend virtuously meal prepping (we don't blame you), then pay a visit to Simple Health Kitchen instead. The perfect stop off between the office and a lunch time sweat session…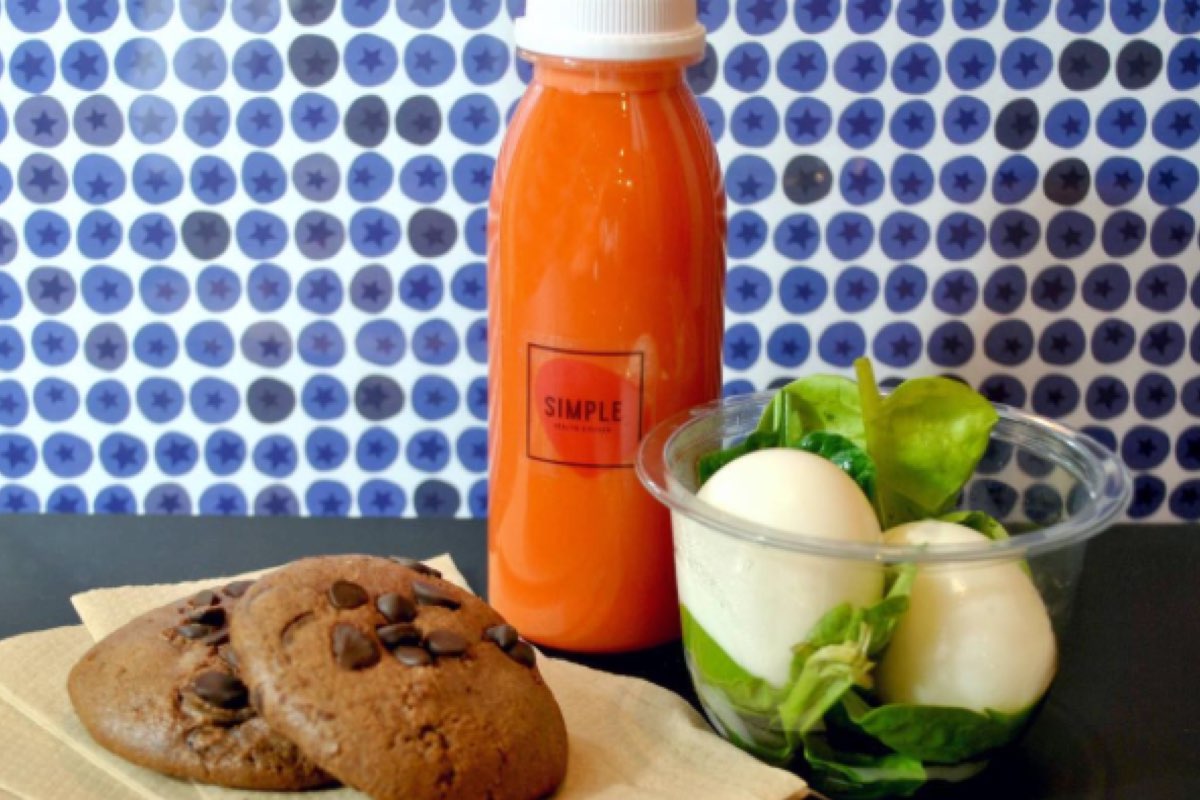 Try an 'Anti-Desk' Flow & Restore class at Blue Cow Yoga to release tension in your hips, neck and back from sitting in meetings all morning. Or a HIIT class at Project Fit, and swing by for protein packed meal to take back to your desk. Working through lunch? Order a delivery on UberEATS. Or take your laptop over to their cozy cafe…
From Piri Piri chicken and sweet potato wedges to Sicilian salmon and broccoli pea salad… their nutritious eats will keep energy levels soaring through that 3pm slump!
Choose a small or large box and get 2 or 3 salads in addition to your choice of a protein for £6.90 or £7.90. Add an additional salad for £2.25 each or protein for £2.40. Or forego the protein altogether and just have a salad. But with options like the turkey burger with cranberries, we found it almost impossible to go without…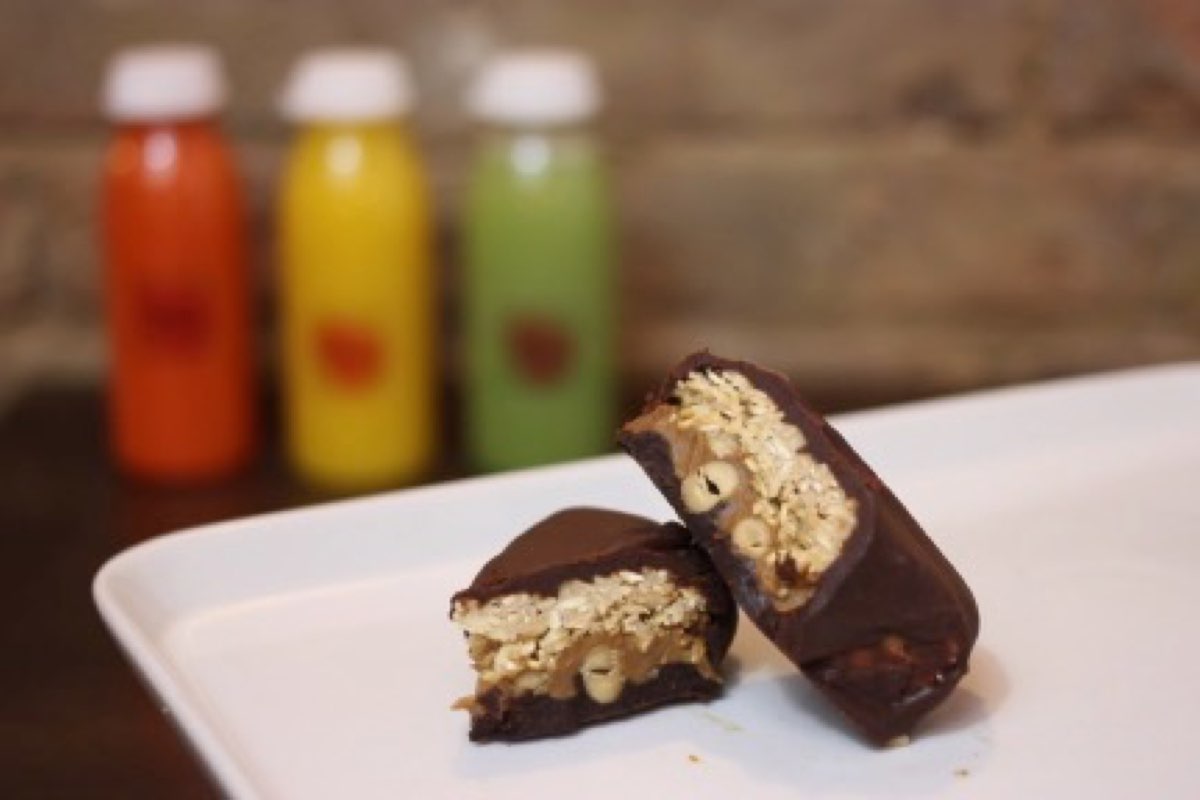 Sweet tooth? Try the raw "snickers" bar for a vegan, gluten free treat. Or a protein ball (some of the best we've tried) washed down with a 'Dr. Detox' juice.
If you're squeezing in a workout before work, head to Simple Health Kitchen from 7:30am for breakfast. Choose from protein packed egg pots, avocado toast or a dairy-free, nut-free slice of banana bread. Who said healthy food had to be boring!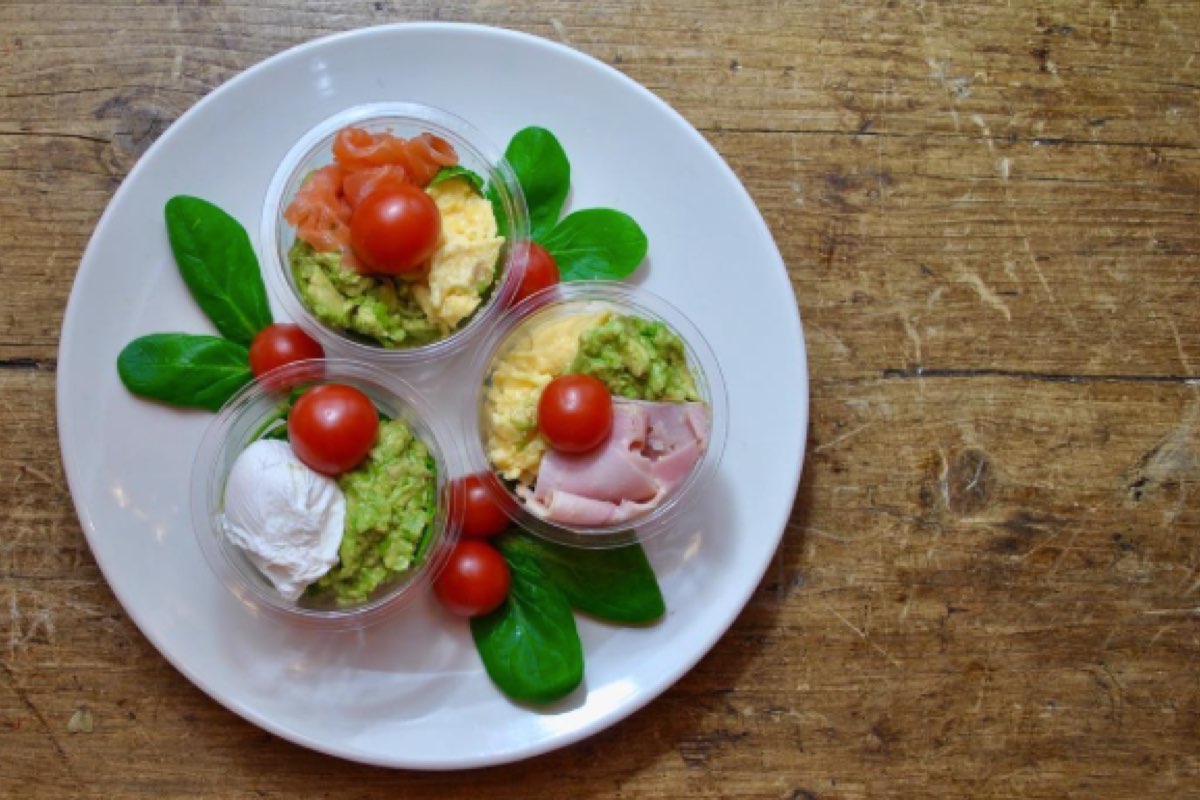 Address: 73A Watling St, London, EC4M 9BJ
Tube: St Paul's (Central), Bank (Central), Mansion House (Circle, District)
Price: Average meal £9 – £11