Ever thought of using essential oils to elevate your workout? Now you can with DOSE mood mists. SMELLS LIKE YOGA is a mood calming mist with natural essential oils ylang ylang and lavender, designed to soothe the spirit and relax you. Spray and inhale when you need a moment of calm or to get in the zone for yoga or meditation. The yin to your yang.
We know that yoga and meditation can have a transformative effect on our mood but sometimes we need help getting in the zone. Sometimes we're so busy that we don't make time for relaxing yin activities like yoga, meditation and breathwork – associated with rest and recovery happy hormones like oxytocin and serotonin.
When you're feeling revved, stressed, or simply need help unwinding, spray and inhale SMELLS LIKE YOGA for instant calm. It's like yoga in a bottle that will leave you feeling calmer and more at peace. The result of relaxing essential oils lavender and ylang ylang. Bringing you one step closer to the yoga mat.
SMELLS LIKE YOGA is your fast track to a peaceful state of mind. Don't believe us? Andrea Thompson, Editor at Marie Claire says "At the end of a long day, this mist is instantly calming and the scent is divine. Perfect when I don't have time for yoga too!".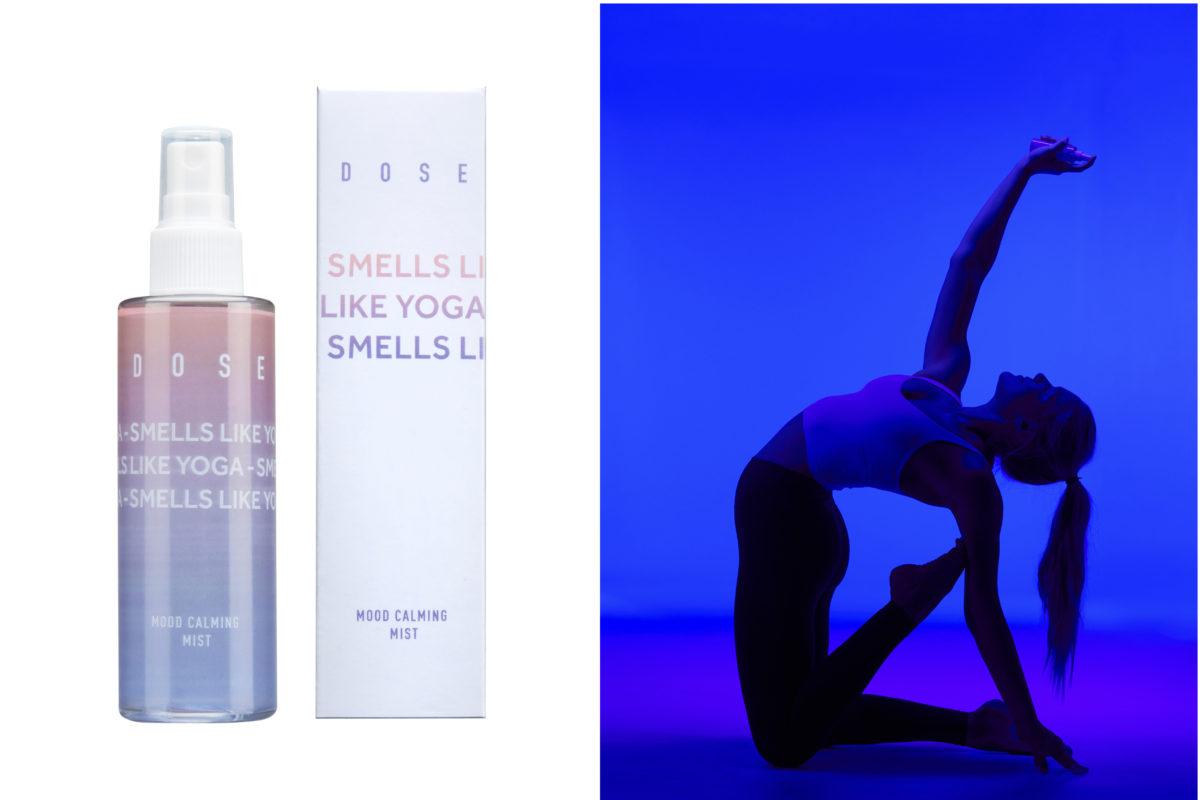 How does SMELLS LIKE YOGA work?
When we inhale essential oils, they transform our mood and change how we feel. Essential oils stimulate the neurons in our olfactory bulb, directly connected to the limbic system, responsible for our emotions. Ylang ylang and lavender have been specifically chosen for their mood calming effects.
Relaxing Essential Oils in SMELLS LIKE YOGA
LAVENDER
Promotes relaxation and aids sleep when you need to unwind after a long day
YLANG YLANG
Reduces stress and boosts libido when you need to make time for rest and relaxation.
Simply spritz SMELLS LIKE YOGA around you, or your "aura" if you're being "woo woo", and inhale for instant calm. Not to be sprayed directly on the face. This is not skincare but a product designed to take your mind and body to a happier, more relaxed state via your sense of smell.
Ready to "bliss out"? Calling all serotonin seekers. Feel zen and love drunk on oxytocin with this mood calming mist that smells like yoga. Float out of that savasana or off the sofa and unlock your inner yogi. The yin to your yang. You zen warrior.
Liked this article on 'SMELLS LIKE YOGA – Relaxing Essential Oils To Calm Your Mood For Yoga'? Read 'HIIT ME UP – Energising Essential Oils To Boost Your Mood & Workout'.
Get your weekly DOSE fix here: SIGN UP FOR OUR NEWSLETTER