"The only proof I need for the existence of God is music" said some excitable fellow once. Well I'm not sure how many bangerz God has actually released but I do get the general sentiment. I've certainly had a few existential moments myself thanks to music. It turns the dreary, cheerful; the bland, rich; and can magically turn a soulless, rusting warehouse into the best night of your life. Whether we realise it or not, we are deeply affected by music and we all march to the beat of our own inner drum. Except if you live in North Korea. Then you must march to Kim's drum.
Music makes us laugh, cry, and drive too fast. It unexpectedly fires distant memories at us – my first slow dance with Rebecca Hadrill; my first snog with Jason Turner. Sorry Becca. It drowns out the crying baby on the plane, warns us when to grab for the cushion in a horror movie and is absolutely imperative when exercising. Neitzche said "without music life would be a mistake" but I'm sure if he were alive today he would add "and without a killer playlist, working out would be horrific". No more so than with spinning. It just wouldn't work would it? We need that beat to energise and distract us from our screaming quads and our sweat stinging eyes; our heaving chests and our throbbing glutes. A spin class without good music would be excruciating and pointless. Like my first slow dance.
With a plethora of studios to choose from and acknowledging that the playlist is a central pillar of any good spin class, I set out to discover the best aural experiences on offer. From cheesy tunes to banging beats. Sinita to Stormzy. My musical odyssey on wheels starts here.
KXU, Chelsea – for leaderboard floor fillers
I wanted to steal everything in this newly opened Chelsea studio where Prince Harry deigns to liberate his royal sweat. Even the shower faucets look like a Tom Dixon wet dream. Slightly odd then that they don't provide cleats. They do have charging points inside the lockers though. Sulk over.
Classes here are leader board style. Dangerous when you're as competitive as Tonya Harding at the 1994 Winter Olympics. Having zeroed in on my Nancy Kerrigan I focussed on the music, a House versus Hip Hop playlist compiled by our frustratingly handsome instructor Rory Knight. We stomped through Walking with Elephants and Dr Dre, and double timed to sub focus and Beyoncé. Rory used the differing speeds and arrangements of the two genres to mix up the session and keep things interesting. It worked well and before I knew it I was celebrating my number 1 spot whilst Nancy hobbled off to the showers.
Classes – £24. Discount packages available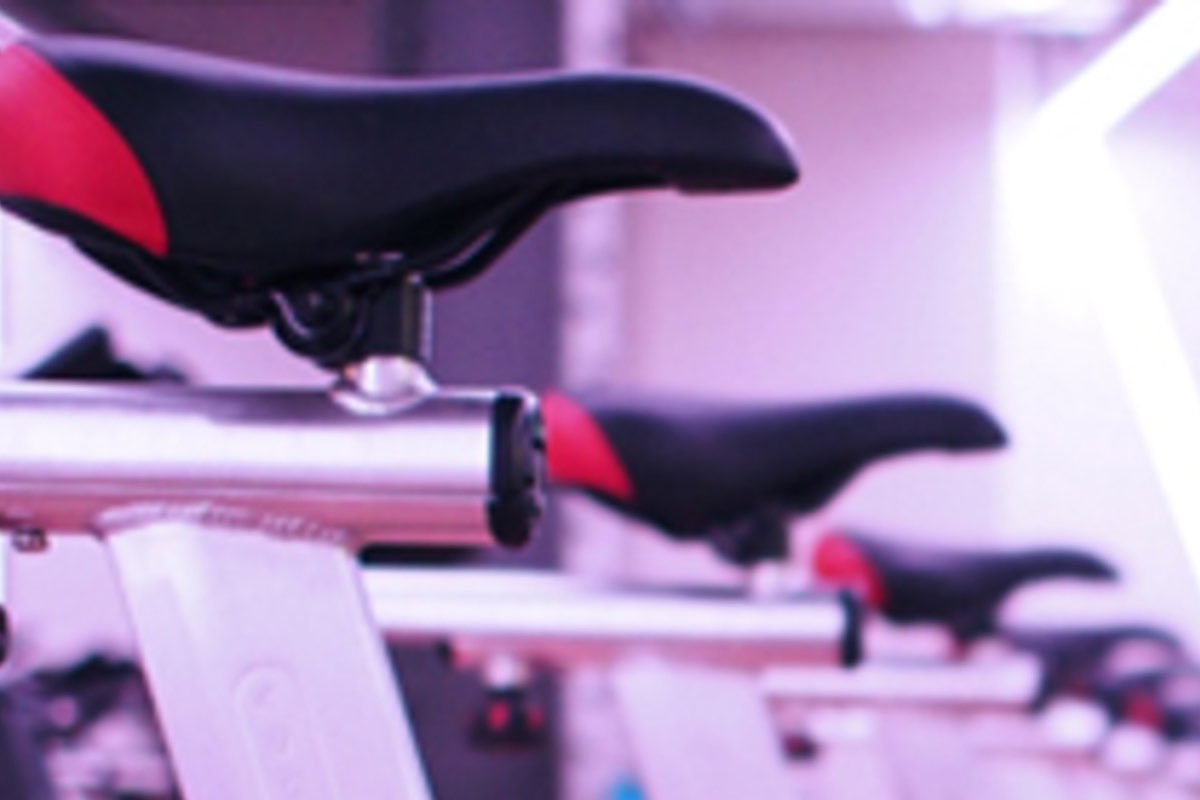 Psycle – Oxford Circus, Shoreditch & Canary Wharf – For DJ sourced fresh tracks
"You'll never walk into our studios and hear, I don't know, Its Raining Men or something. You mean too much to us" said Pyscle CEO Rhian Stephenson after our class at their central London studio. "We have in-house DJs who are constantly sourcing fresh music. They work with our instructors to compile playlists and help them find their musical style ensuring it's always modern, current and smart". As we sat shoulder to shoulder pouring over playlists I could see how seriously these guys take their music. Each track had detailed side notes against it. "We are always exploring ways of encouraging you to move. We want to understand how a track connects with you emotionally and how the peaks in the music correlate to what we are asking from you physically". And they are asking a lot. Of all the spinning studios, I found Psycle the most physically demanding. My class, with goddess on wheels Natalie Jane Walker, was filled with devoted disciples gathered to push themselves to that excruciatingly gratifying place where pleasure and pain throw their keys into a bowl and hook-up. Pain put in a strong performance but pleasure somehow dominated as my brain, over stimulated by the "eye wateringly expensive" sound system, sent a shit tonne of dopamine coursing through my body at exactly the points where I thought I couldn't take any more. Broken but elated I jumped off my bike and signed up for more sessions, desperate to join my fellow worshipers for another fix.
Classes – £20. Discount Packages Available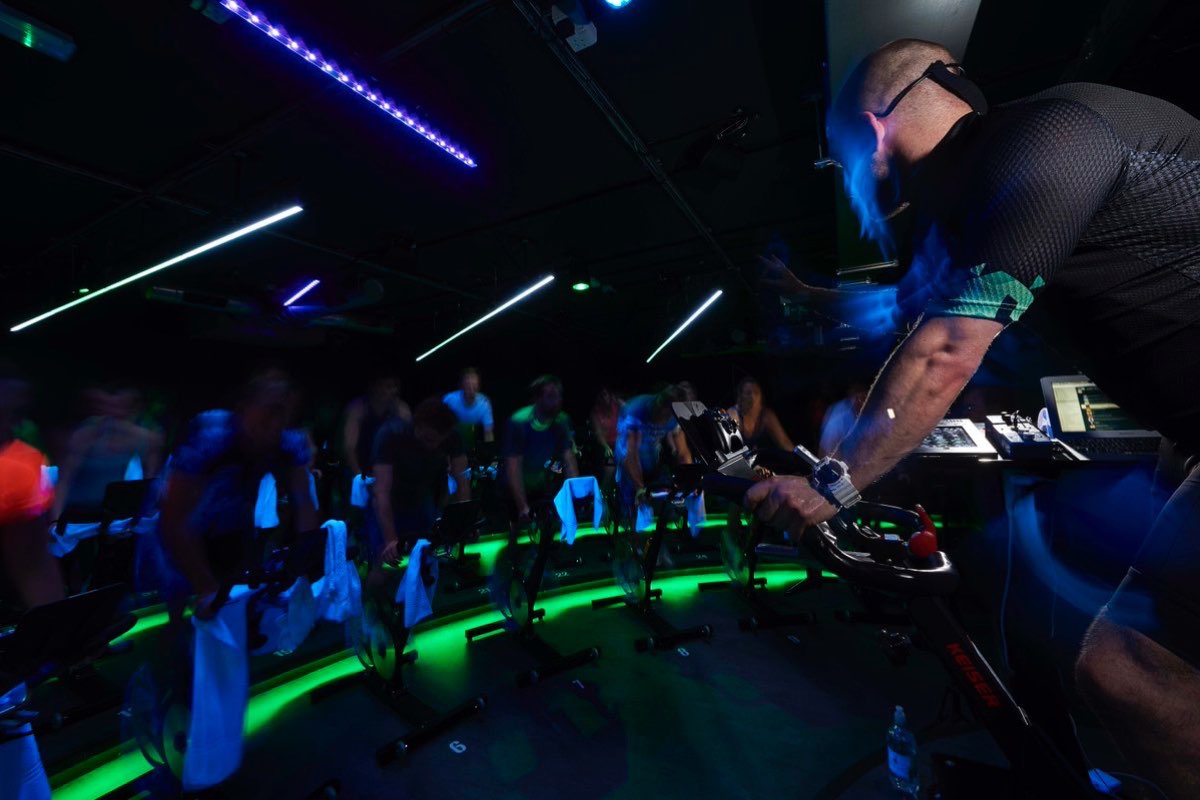 Digme Fitness, Richmond, Moorgate & Blackfriars – For high energy chart tunes
Digme offer Ride, Beat and Performance spin classes across 3 London studios. Beat is their music focussed offering and ignores the data systems that track performance in their other classes. Our instructor Jamie took us through a guilty pleasure of high energy chart tunes of the Sean Paul/Pitbull/Jason Derulo variety whilst we tried to emulate his bizarre upper body moves and spin in time to the beat. Best track was a drum and base remix of Lose Yourself by Eminem….said someone cooler than me. It was definitely Pitbull's Timber that had me tapping back all the way to the finish line. My post spin buzz lasted right up until they emailed with my stats. I thought they ignored stats in their Ride classes? I'd burned a measly 332 calories. A deep despair washed over me as I dropped my phone and frantically tried to hook a donut from my oesophagus.
Classes – £20. Discount packages available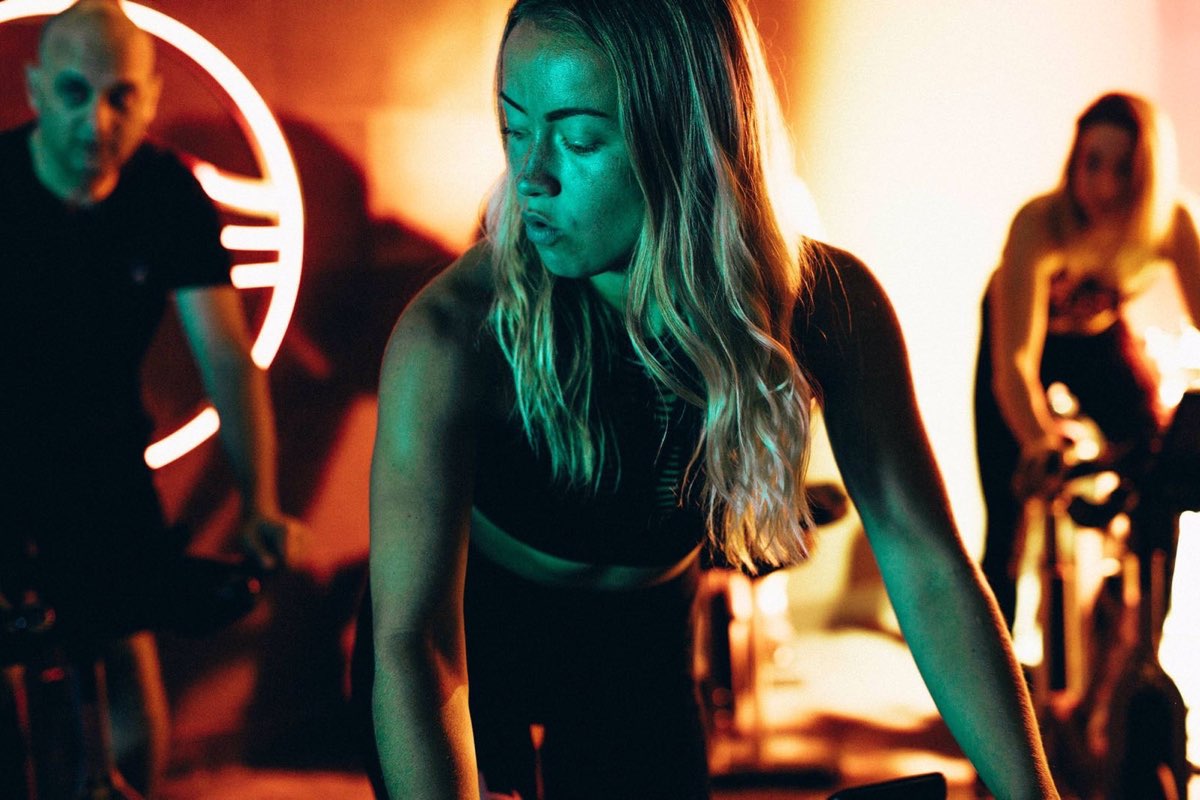 One10, Baker Street – For dirty beats
Newly opened One 10 offer Paceline and Nirvana sessions. I opted for Nirvana, where classes are rhythm based and there are even rpm counters on the bikes for the musically challenged. Our instructor, Melissa Weldon delivered up house tracks so dirty they turned the walls black. These were peppered with some crashingly beautiful tunes from Maya Jane Coles and Bassnectar that sent me into my very own version of the Upside Down from Stranger Things. The sound system here is so good it makes your ears bleed, but the shape of the studio is compromised, with a number of inconveniently placed pillars taking away from an otherwise euphoric 45 minutes. Disclaimer: the sound system doesn't actually make your ears bleed.
Classes – £20. Discount packages available
Boom Cycle – Monument, Holborn, Battersea, Hammersmith – For pop legend battles
The ice and snow wasn't going to stop me from getting to Boom Cycle. With the determination of Sir Ranulph Feinnes and the steely focus of a White Walker, I powered my way through London to try out one of master trainer Bangs Carey-Campbell's hugely popular themed rides. Tonight was Michael versus Janet and those Jackson siblings didn't disappoint. Bangs took us on a sweat filled journey starting way back with The Jackson 5, through the Dirty Diana and Man in the Mirror eras, and ending with the ultimate Michael v Janet sing off, Scream. Visions of incestuous thrusting in black pvc outfits on a spaceship came flooding back as we crescendoed to the end of a tough but uplifting session made all the more enjoyable thanks to Bangs' humorous narrative.
Classes – £18. Discount Packages Available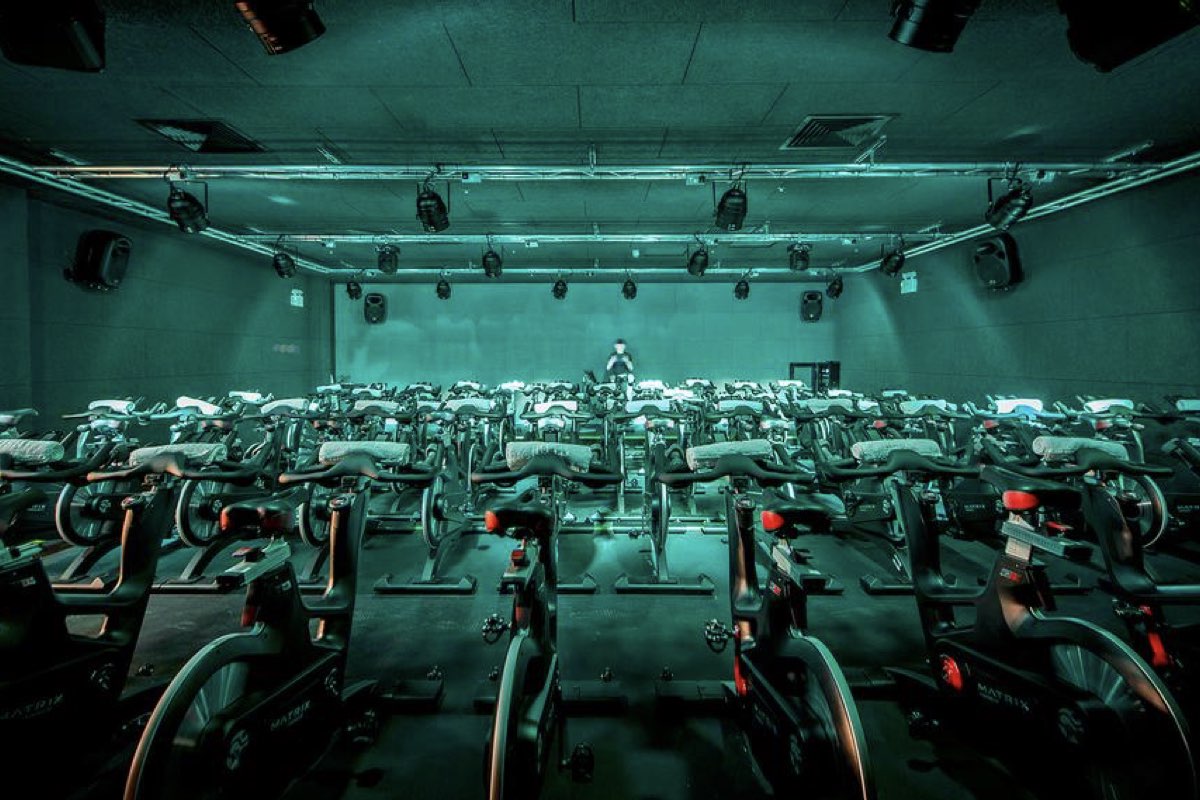 1Rebel – St Marys Axe – For themed rides
"Where the hell are the mirrors?" I screamed like a Kardashian as I walked into the spin studio at 1Rebel. Aside from the obvious narcissistic pleasures, mirrors allow you to check out the rest of the group and ensure you're not completely out of sync with them. As it was, we all just had to stare at our instructor Mia. Lucky she was hot then. This was a Christmas music themed ride. Sounds like fun but 45 minutes of Christmas tunes from the likes of Justin Bieber, Snoop Dog (yes really) and Destiny's Child turned me into a bit of Grinch. Thankfully Maria Carey was on hand to save the day and we all walked out feeling awesome and ready to face into the inescapable reality of spending more than 24 hours with our families.
Classes – £20. Discount Packages Available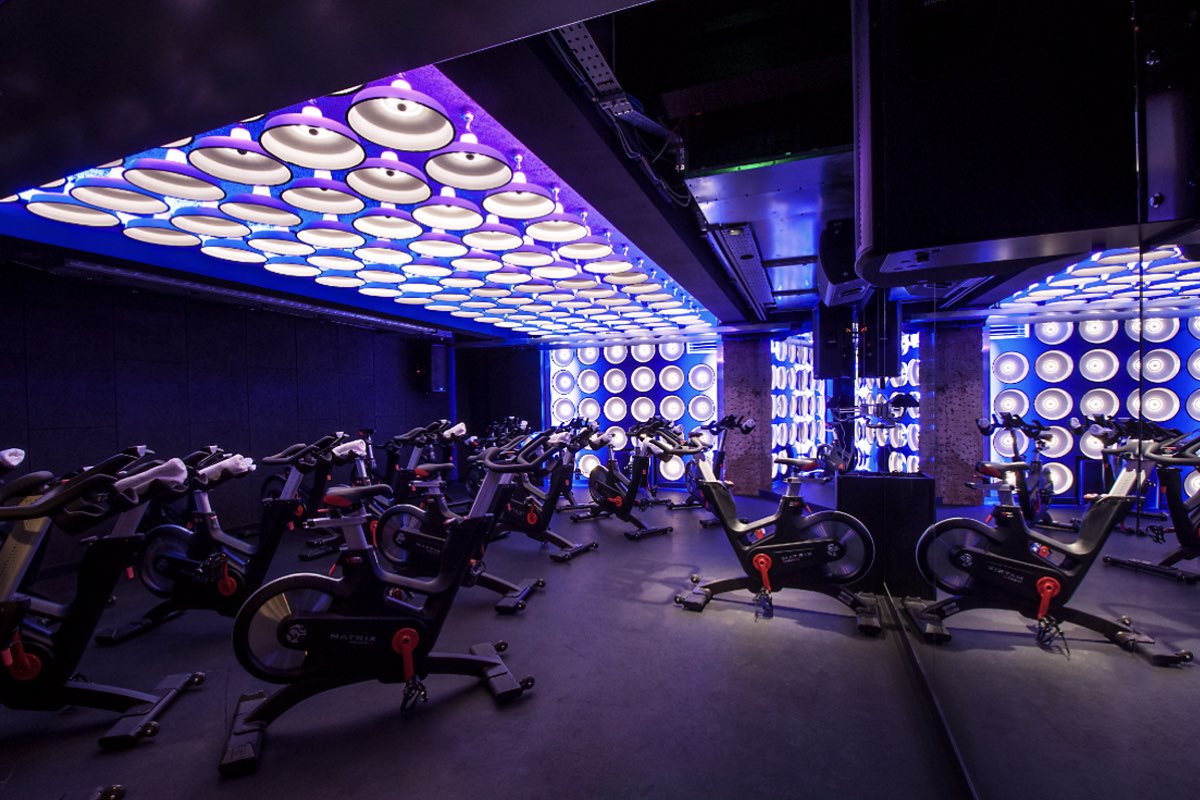 Core Collective, Kensington – For anti-chart bangers
"A client told me my favourite tune at the moment sounds like heavy objects falling through a rubbish chute" said Heloise, COO at Core Collective. The track in question, Space Bears by AKOV is pretty 3am in some Vauxhall archway, but I liked it. It made me grit my teeth and stomp through an otherwise excruciating hill climb. Although not all tunes are as hard as this, Helloise doesn't allow her team to include the top 40 in their playlists "unless it's a killer remix". Unlike many of the other studios, instructors here change their playlist every week so Sundays are mostly spent pouring through spotify and soundcloud to source fresh tracks. This is not the place to come for cheesy themed rides and with two new studios planned for 2018 it seems Core Collective is set to become a big player in the London spinning scene.
Classes – £22. Discount Packages Available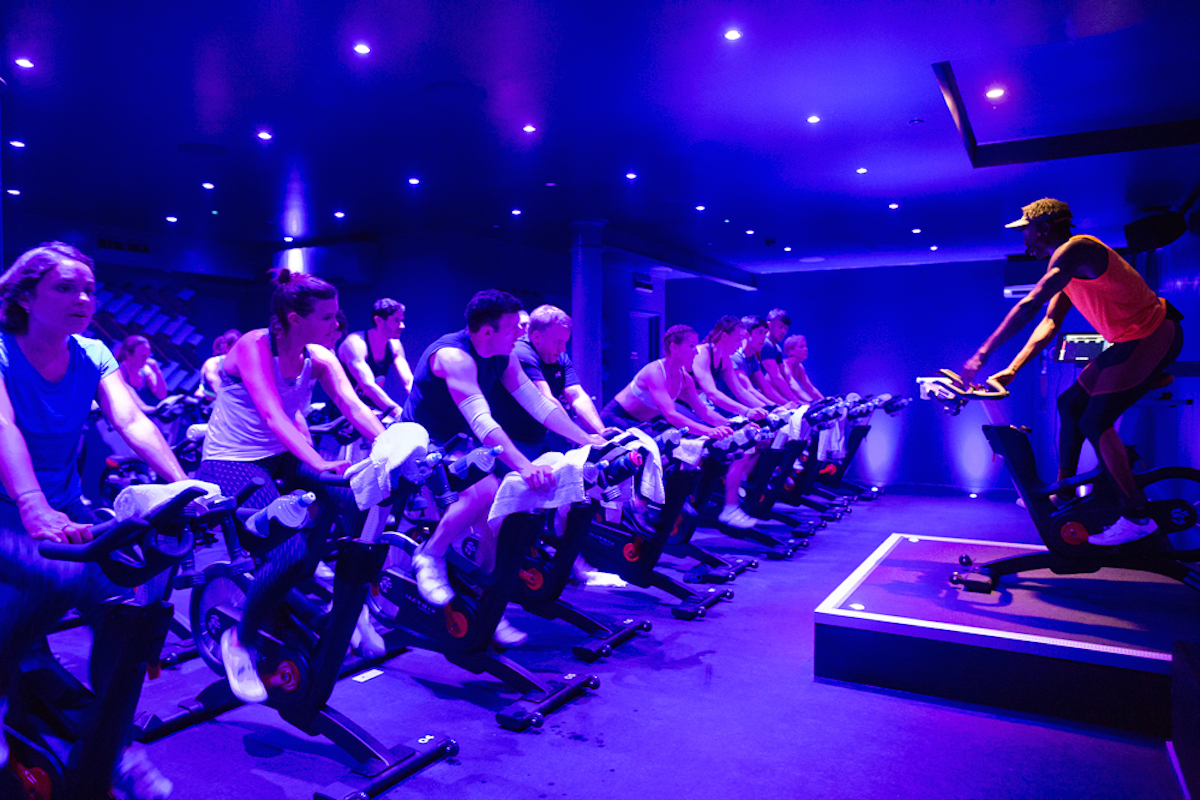 Another Space, Covent Garden – For party vibes
If you'd told me that I'd soon be having the best time getting sweaty with a skinny ginger girl in a dark room I would have slapped you in the face, sat you down and told you to think about what you had said. What I do know is that, against the odds, you would have been right. Rachele Louise, the ginger in question had me all worked up as she took us through a fast paced, demanding session filled with tracks tailored to the different elements of our ride. Favourites were Cassius's re-imagined version of disco classic Feeling for You and Don't Wanna Know by Shy FX. This is a great studio with staff so friendly you start to imagine they may want to stroke your special place. The only downside to this Covent Garden love-in is that the bikes are extremely close together. Not great if, like me you're flanked by girls whipping their wet pony tails around like extras in an Ariana Grande video.
Classes – £20. Discount Packages Available
So where should one go for the best, most motivational music to burn off that post Christmas paunch? Well, if I could choose a special power it would be to make myself invisible. And then to fly. Oh and then to ski better than my mate Ed. But after that, I should like the power to combine the best bits from all spin studios into one super max amazing studio. Here, the instructors would be as hot as Psycle and KXU's with music as gritty as Core Collective and One10's. There would be regular themed rides like Boom and 1Rebel's with a party atmosphere like at Digme and Another Space. And there would be mirrors everywhere! Yet despite holding my breath, scrunching my eyes up tightly and concentrating really hard, I am yet to be bestowed with even my first choice of special power. In the absence, then, of my Super Max Amazing studio, I'd recommend heading to Psycle for exceptional playlists, awesome instructors and a dopamine rush so strong even Lance Armstrong would pull a whitey in the corner with his head between his legs. Just don't expect to hear Its Raining Men.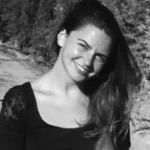 Hettie is the editor and co-founder of DOSE. A keen runner, she's also partial to a blast of high-intensity and hot yoga. A country girl at heart, she divides her time between London and the lush rolling hills of North Devon. When she's not jetting off on her next adventure, Hettie can be found in a candle-lit alcove with a laptop, a spaniel and a full bodied Malbec.