Hiking is the fitness trend du jour commanding 41.3m hash tags on Instagram. It might have become the peak of chic but isn't that missing the point? Our editor, Hettie questions the contradiction behind an activity that like yoga, is as spiritual as it is Instagrammable…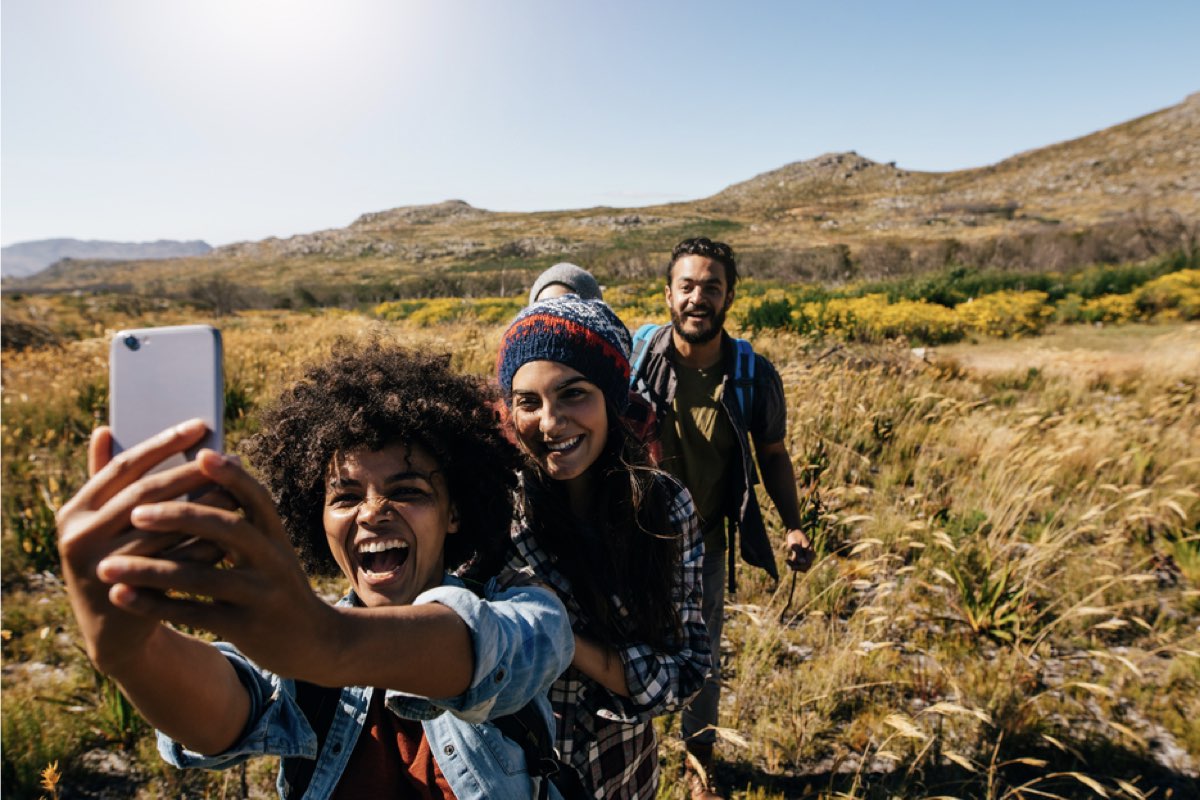 We're all guilty of lining ourselves up for the perfect selfie against a beautiful backdrop. Why wouldn't we? It's both appreciating nature and our place in it. But are our devices stopping us from experiencing the spiritual dimension of life offered up by the present moment? Where do we draw the line.
Could part of our obsession with our devices be that we've lost our connection to the bigger picture – leaving us nothing left to worship but ourselves? You only have to look at the altar we've constructed for our own egos in the form of social media.
This lack of 'connection' I was experiencing in London was partly the reason why I moved to Devon. I was spending 95 percent of my time indoors, at my laptop, between visits to indoor boutique gyms. The trips I did make outside resulted in me walking into people, or worse, trees, in broad daylight, so engrossed was I in answering emails. Since I've moved to Devon, I now spend over half of my time hiking outside and while I still can't resist the urge to check my inbox, I've never felt more 'awake'.
Someone who knows about the soul-enhancing benefits of hiking more than most is yoga teacher and co-founder of award-winning retreat Yeotown, Mercedes Sieff.
"I love hiking because it allows me to get out into nature and recharge in a way different to any other forms of physical movement. For me it's kind of like 'yoga for the eyes' with the scenery encouraging me to look beyond where I might normally focus. There is something so therapeutic and healing about walking along the coast, breathing fresh air and clearing the mind. This is why when we opened Yeotown we knew that hiking, in particular along the stunning Atlantic coast, had to be an integral part of our wellbeing programme."
For Lottie Pridham, Co-Founder of Mountain Beach Retreats hiking is a form of meditation.
"Hiking is so incredibly important for wellbeing. Not only does it get you out into the fresh air but nature is a healer, so helps to de-stress, revitalise the body and calm the mind. It's a great form of meditation. Whether you are alone with your thoughts or talking through tough decisions with friends, being close and immersed in nature is one of life's most grounding experiences".
The mental health benefits speak for themselves. Studies have linked the Japanese practice of 'forest bathing' – or Shinrin-yoku – with reduced stress, lower blood pressure and a stronger immune system. Most recently, research at Oregon State University found that walking in nature regularly improved life satisfaction, thanks to the subjects' increased time spent outdoors.
But when any activity starts 'trending', there is a fear that it will get bastardised in some way. To date, the word hiking has 41.3m hash tags on Instagram and thanks to celebrities like Reese Witherspoon, it is now the fitness trend du jour. Trends forecasters WGSN claim that in 2019 'hiking is likely to replace yoga as the "it" fitness activity'. And the fashion world is getting on the bandwagon too from Gucci to Jimmy Choo. Why? Because as an activity, hiking is "highly Instagrammable", says WGSN.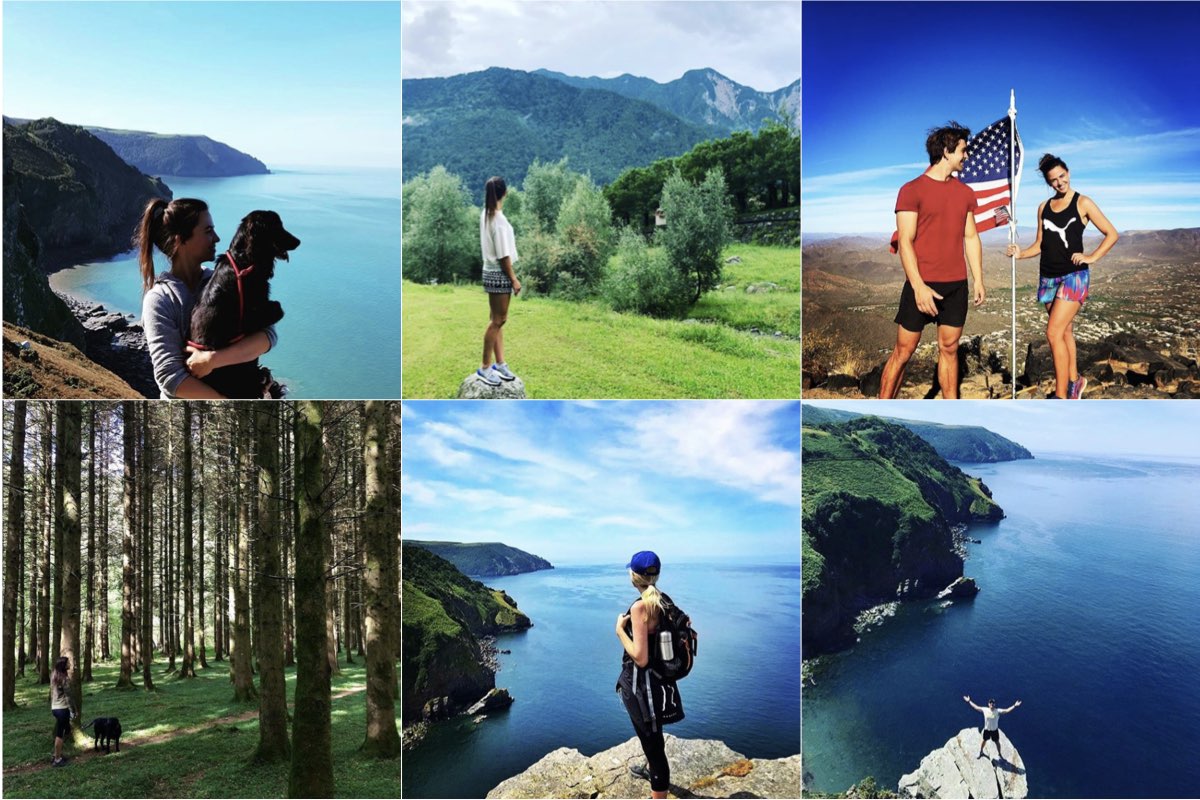 And there's the contradiction. Hiking, like yoga, is an activity proving to be as spiritual as it is Instagrammable.
Before the 1980s, when yoga became popular as a system of physical exercise across the Western world, it had a meditative and spiritual core with the chief aim of uniting the human spirit with the Divine. Can we achieve this connection when we're more preoccupied with how we're going to nail that Praying Mantis pose for our followers post class. Surely yoga requires more humility than anything else?
The same goes for hiking. Can we meditate on our surroundings and be present, when we're more concerned with how best to capture the moment on our feed? Whilst we're busying ourselves finding the right filters and hash tags, isn't the moment already lost? Picture the great romantic poets: "Season of mists and mellow fruitfulness" – hang on a sec while I find a falling leaf emoji to capture this "close bosom friend of the blossoming sun". Hashtag Autumn.
There's a physical danger that comes with this lack of presence too with increasing reports of ambitious yoga poses leading to injuries and people falling off cliffs in pursuit of clicks, likes, and followers.
The beauty of hiking and yoga is that they are practices that transport us into the real, present moment. And to quote Eckhart Tolle: "It is through gratitude for the present moment that the spiritual dimension of life opens up".
In order to reap the wellness benefits, is it best to ditch the devices entirely? But in our modern, tech-driven society, perhaps the only answer is to be more mindful of how we use them.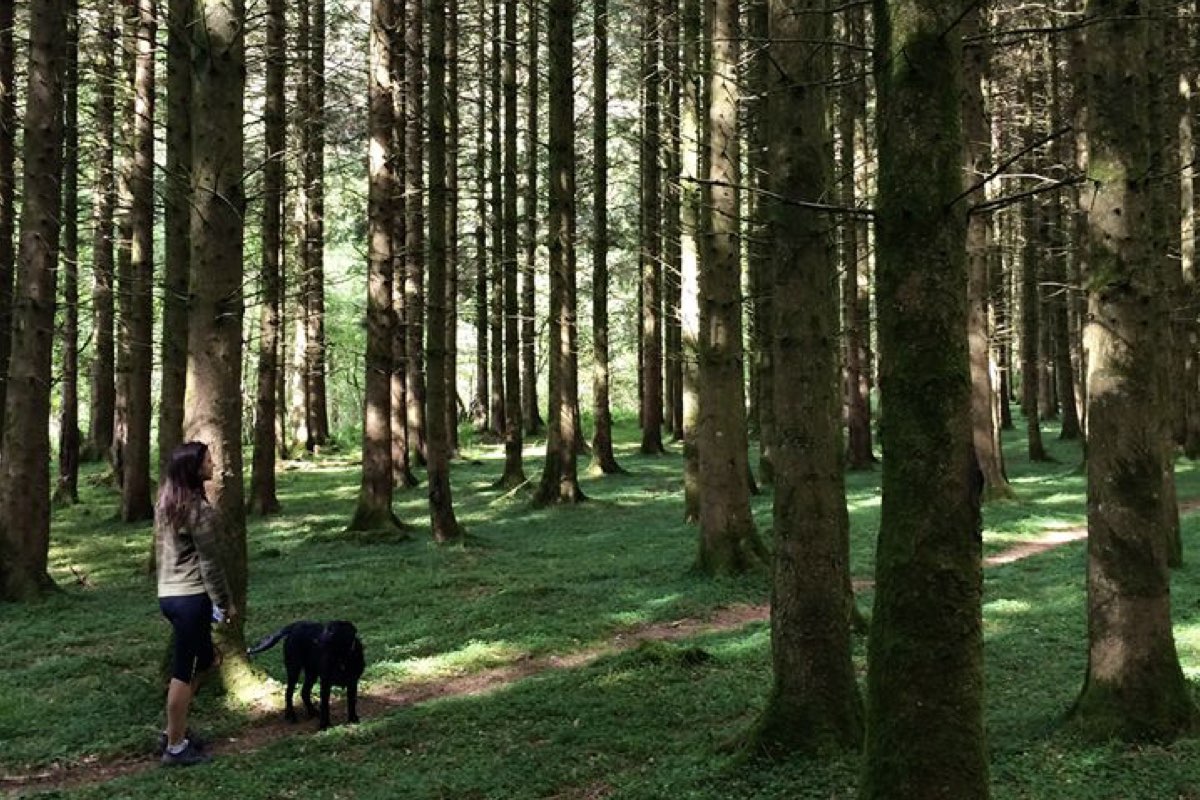 Founder of Mind:Unlocked and technology for mental wellbeing specialist Niraj Shah says: "For most of us it's just not realistic or even desirable to completely shun technology. When someone goes "off the grid" do they become happier? Possibly. I can't see their status updates, so how would I know?! Jokes aside, do they miss out on some amazing things in life? Definitely. So the answer for most of us starts with becoming more aware of how we are using tech, how that affects us individually and how tech companies use us. Then we can start having a healthier and happier relationship with technology".
I may not feel a burning desire to Instagram my daily hikes but I confess I am glued to my device nonetheless. It's during these meditative ambles that I get my bursts of inspiration. And with apps like Slack and Dropbox at my fingertips it's never been easier to boss it from the wilderness. I'm so reliant on my phone that I can't run a 5k let alone a marathon without a motivating playlist and when walking my dog against jaw-droppingly beautiful backdrops, I do so with Audible and Guy Raz for company. Shouldn't I be contented with the birdsong and crashing waves?
The truth is, hiking is now so engrained in my lifestyle that I have learnt to appreciate my surroundings while getting the job done. Nature and technology must coexist in my universe to justify this lifestyle. Had it not been for my phone, my gateway into the world of flexible working, I wouldn't be living in Devon in the first place. And if that makes me a walking contradiction so be it.
Hettie's Top 5 Hiking Retreats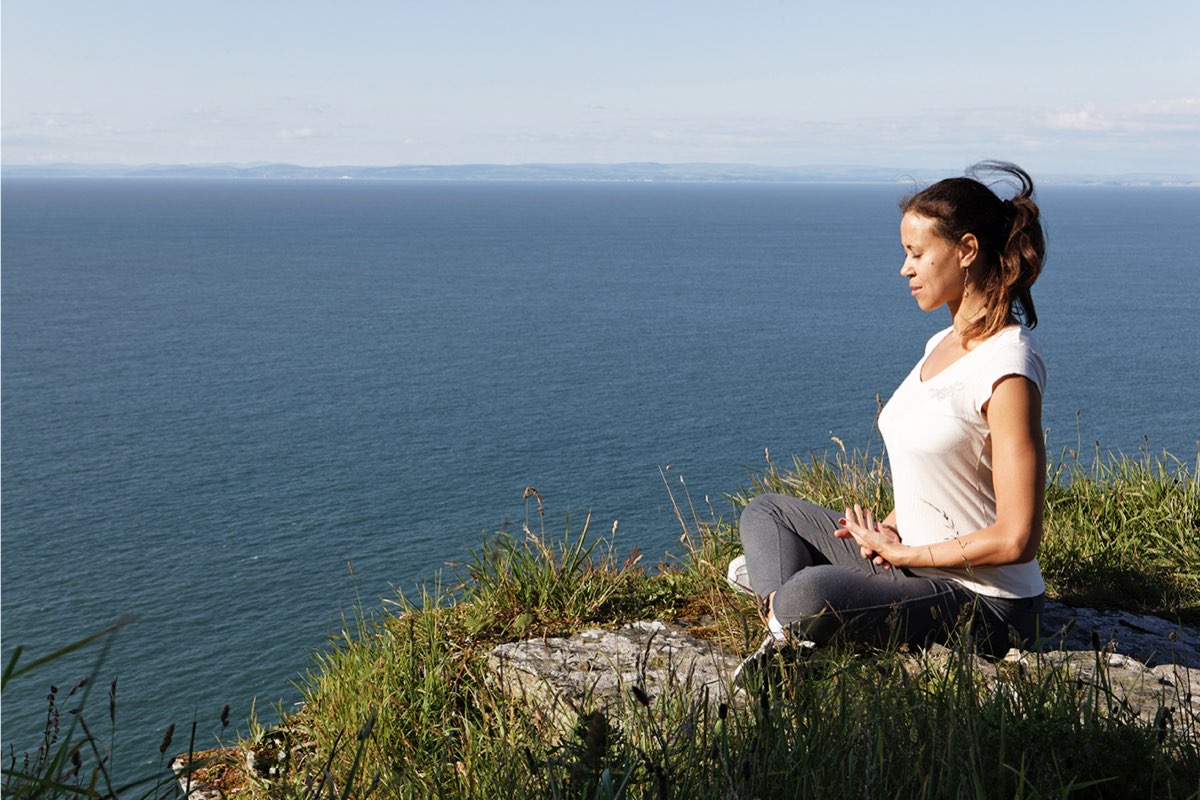 Yeotown, Devon
Work hard while being cocooned in luxury
Price: From £1,950 for 5 days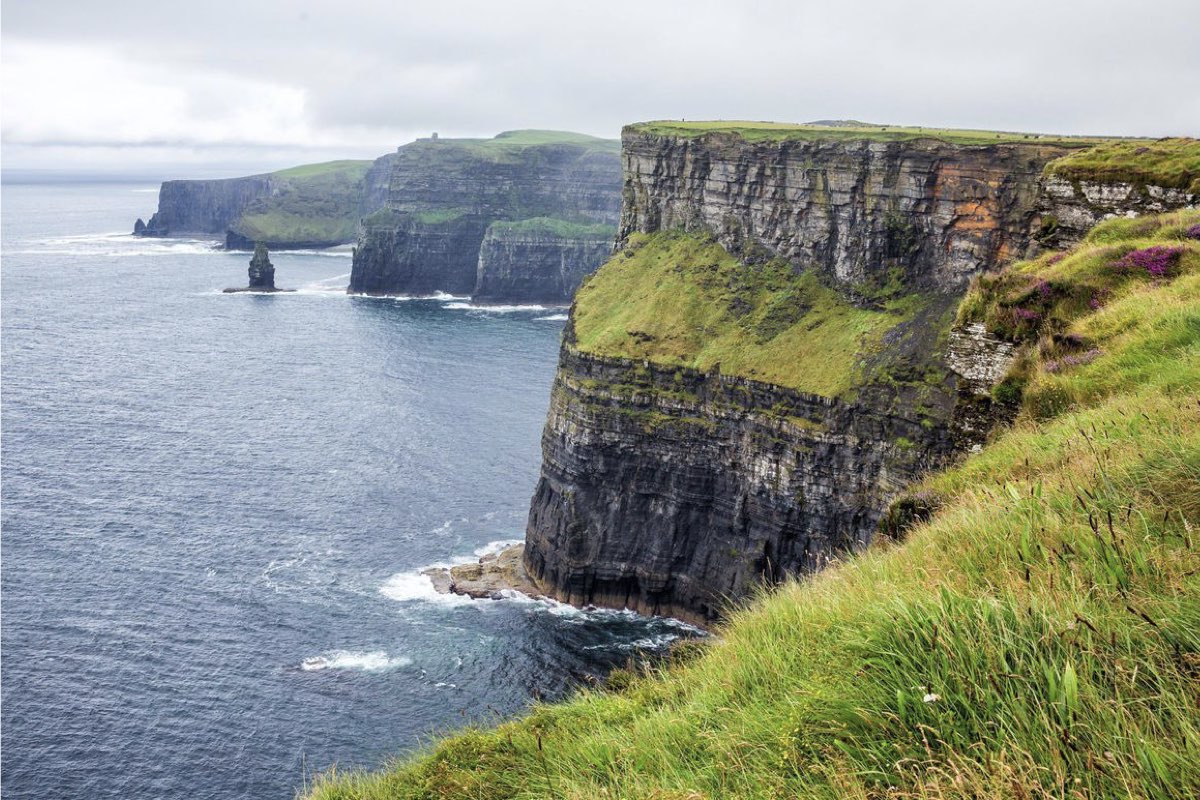 Cliffs of Moher, Ireland
For those who like both challenges and chilling out
Price: From €445 for 3 days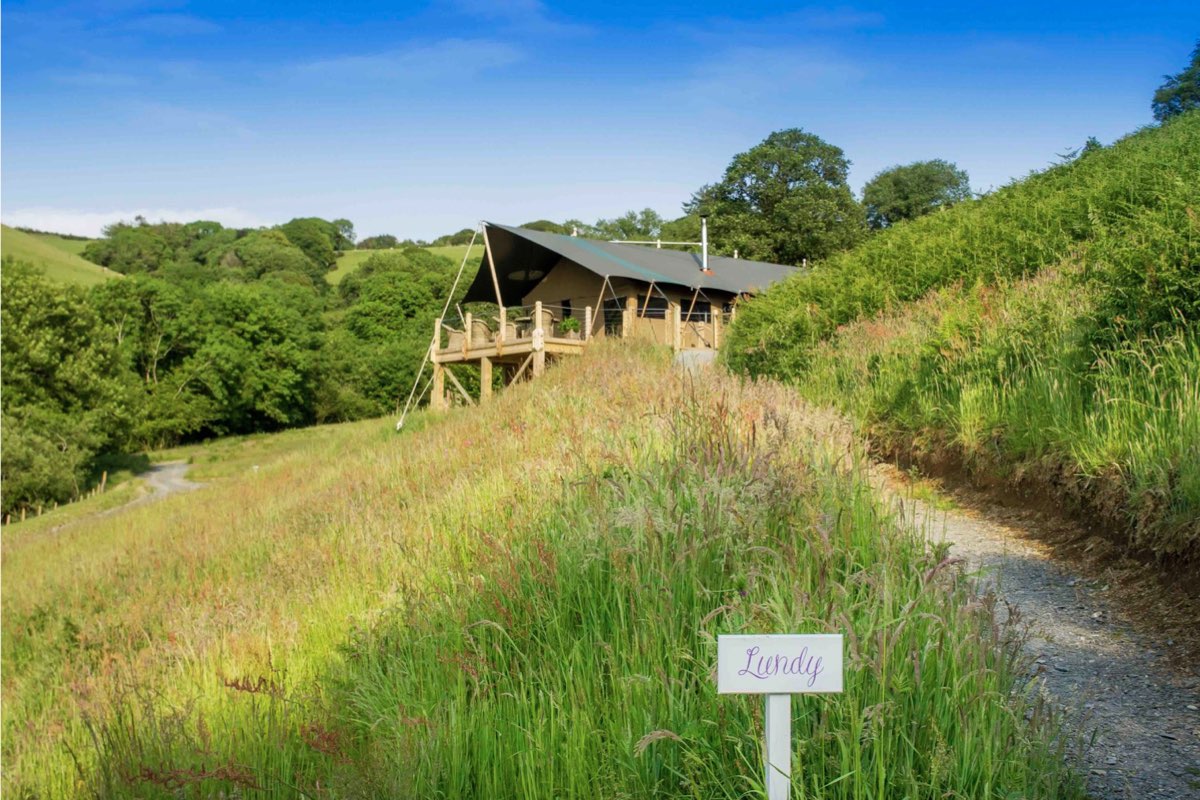 Mountain Beach retreats, Devon
Glamping-style accommodation
Price: From £705 for 4 days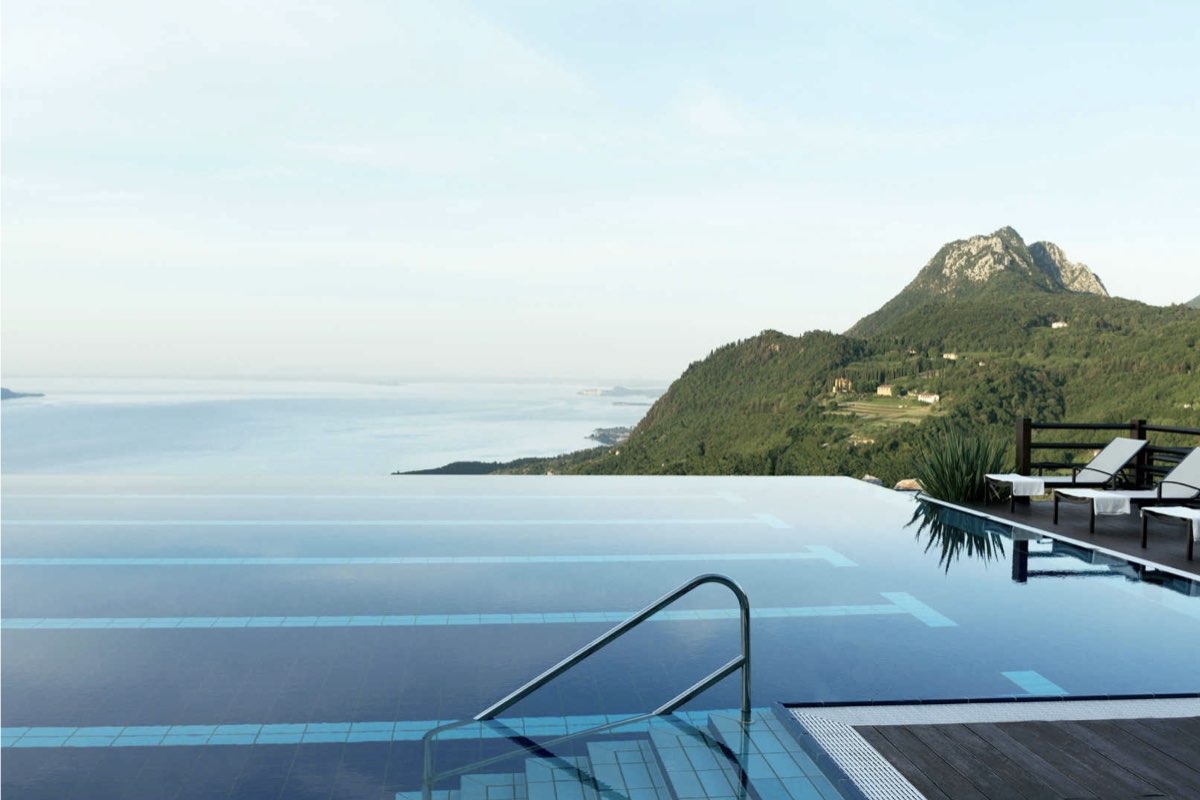 Lefay, Lake Garda, Italy
Combine walking with a luxury Spa
Price: From €295 per night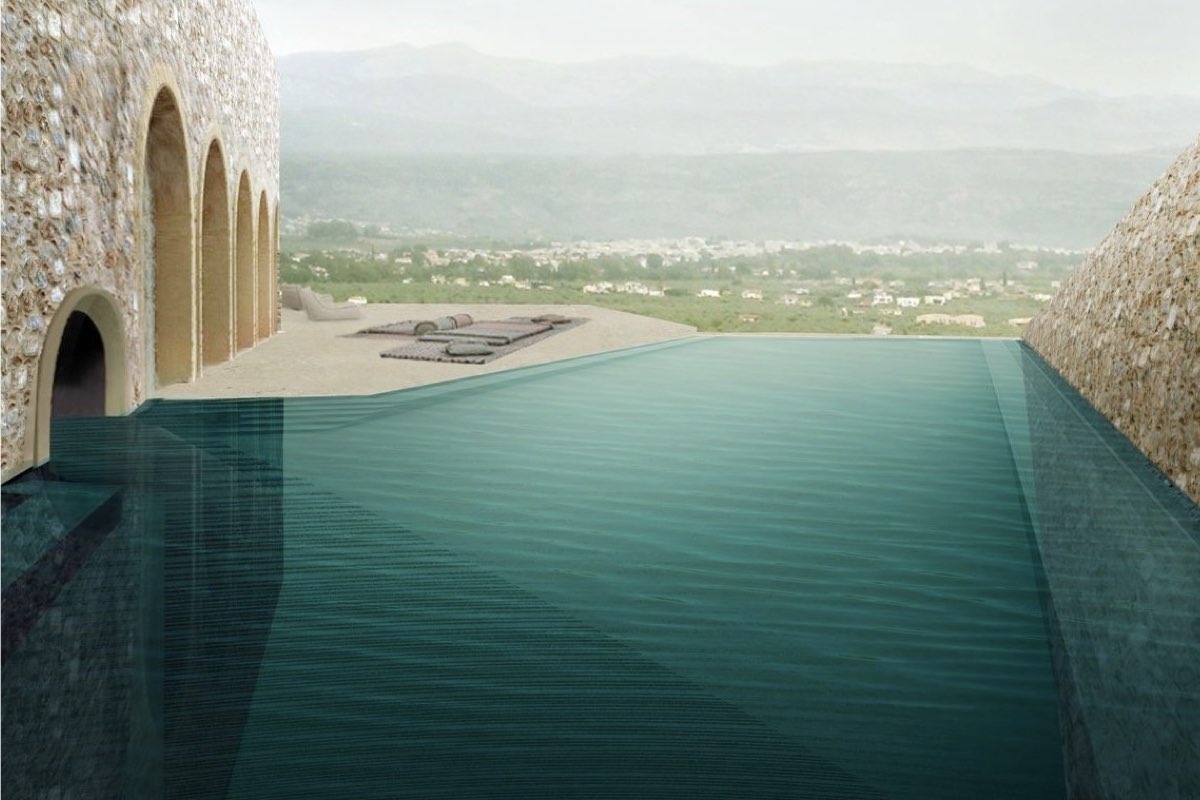 Euphoria, Greece
Holistic spa retreat on the Peloponnese
Price: From £383
Get your weekly DOSE fix here: SIGN UP FOR OUR NEWSLETTER