Planning a wedding is, as those who have done it will know, NO JOKE. With wedding season round the corner, check out advice from three real women and an expert on how to keep the planning process stress-free, so you can love every second of the build up to the big day…
Um – where do I even start?
"Focus on the core five first! Venue, caterer, florist, band, photographer usually take the longest time to search for," says account manager and former bride Ellen Bunyard, who got married last August. "And then actually the dress can often take time to make if you're getting it bespoke. But once you have these things out the way you'll feel most of the way there. Give yourself time on these ones."
How do you pick where to get married?
Ellie Clarke is a yoga teacher, nutritional therapist and wellbeing PR specialist. @elliemaeclarke. "We've chosen to get married in my family's holiday home in rural South of France this August; a 300 year old chateau.When making this decision, we never quite anticipated the logistical challenge we had ahead of us. There has been such a huge amount to think about, from co-ordinating tipis and camping facilities for our guests, to finding drivers (taxis literally don't exist in the area) and boosting mains electrical supplies to the house. Then there's finding staff, and suppliers for things like generators, sound systems, stretch tents, music and food. A lot of which has been very unglamorous and time-consuming, as reliable and quality suppliers are few and far between in this particular region of France. We're also proudly making it a plant-based affair, which perhaps created our biggest challenge of all since the local restaurants tend to serve chicken as the 'vegan' option!"
What to do with the plus ones?
"Anyone who has married will warn you of it and tell you not to worry, but it doesn't make it any easier when one of your great friends ask you if their new boy/girlfriend is invited. Set a rule from the beginning that both you and your partner agree on – in our case it felt right that we both had to have a good relationship with the person. It means a lot to us that everyone at our wedding is someone we'd love to spend an evening catching up with," Ellie says.
People will ask questions that make you feel uncomfortable, and you have to learn to say no, the CEO and co-founder of mental wellbeing platform Remente, David Brudö, says. "Learning to say no and acknowledging that it won't hurt someone else's feelings is an important skill, one which will help you manage your time better and build your confidence. After all, this is the day of you and your fiancé(e), so if something does not sit right with the two of you, address it together and say no!"
Do I need a planner?
Possibly not, depending on budget. if you think you have it under control enough that you're OK without a planner, consider a co-ordinator, Ellie says. "In the past I've been involved in weddings as a 'wedding co-ordinator' – someone to help out on the day to make sure everything runs smoothly. We felt this would be hugely valuable for us too. We've found someone super capable, efficient and reliable to take on logistical responsibilities for the weekend. We can hopefully enjoy feeling really present and relaxed (rather than having to think about whether the musicians have arrived, the bonfire has been lit, drinks are being served, etc.)"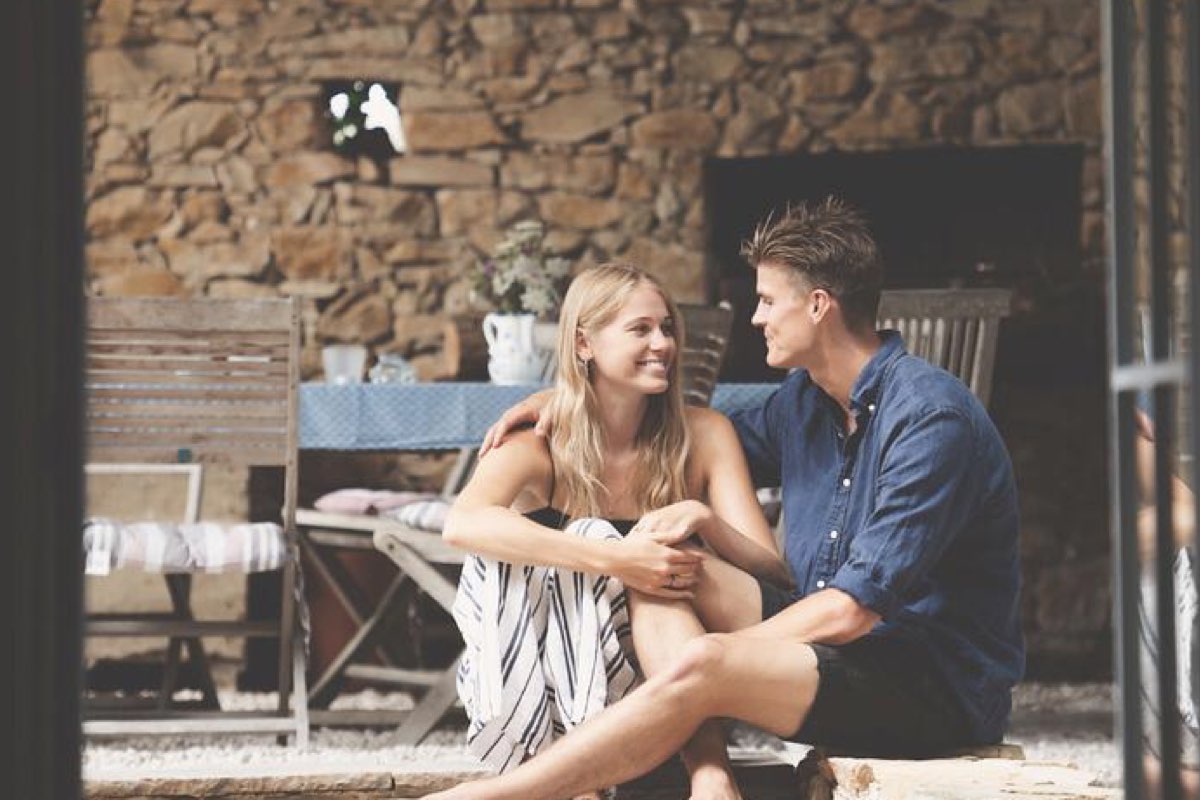 How do I not lose my mind over the process?
An excellent question. "Take some me time," David says. "If you are planning a wedding, precious free time is often scarce. That being said, during your time of planning, make yourself, and your fiancé(e), a priority. Set aside an evening a week to do something you truly enjoy and forget about the wedding planning. Try a weekly date night with your fiancé(e) or a self-care night where you meditate, take a bubble bath, or simply cuddle up with a good book."
How do I stay on top of it?
Create a master of all Excel spreadsheets, Ellie says. "Organisation is key and having everything in one place saves a huge amount of time. Create separate tabs and note everything down, from table plan to RSVPs, guest addresses, budget tracking, supplier details, to-dos, and so on."
Journalist and DOSE writer Charlotte who got married in November 2017 agrees. "I'm no Excel whizz, but the simplest of spreadsheets can help keep track of RSVPs, dietary requirements, timings and more. It's calming just to know everything is in one place."
To do lists are EVERYTHING, David says. "Try to break down the tasks per month into small components, instead of a general to-do list. For example, instead of saying 'flowers', break it down into smaller elements such as 'create Pinterest board with flower ideas', 'find a local florist', 'set up a meeting with florist', etc. This will help you concentrate on the task at hand."
Budgeting is also really, really important – people chronically overspend on their wedding. "Work out a rough budget and a rough allocation, and then amend it as you get prices through. It's impossible to guess up front how much everything is going to be – some things will be surprisingly expensive and some surprisingly cheap. Take note of when payments are due (most are just before the wedding) so it is less stressful knowing you have it noted down," says Ellen.
Think about a pre-wedding shoot
"When our photographer suggested we meet before the wedding for a 'pre-wedding shoot', we weren't sure this was necessary/our style but decided to give it a go. Looking back, we feel really happy to have done it. It's a great opportunity for the photographer to scout out beautiful spots for photos on the day. It also gives you the chance to build a relationship with them so that you feel comfortable at the wedding. I've always felt super awkward in front of a camera so he helped me to feel at ease, and on the flip side he gave my fiancé (who used to be a model) the heads up that he has a tendency to tense his jaw! I now trust that he'll be inconspicuous on the day, capturing those natural moments perfectly," Ellie says.
Can I rely on my friends and family?
Er, yes! Just remember everyone has their own lives. While it's the biggest day in YOUR life, your friends may not feel the same. That said, "delegating is great!" Charlotte says. "If your mum wants to oversee flowers and your bridesmaids have a great playlist, let them help out. Make sure you have final say, but allowing other people to help narrow down from 50 options to 3 will save you a lot of stress and time."
Plus, as Ellie points out, hopefully you'll have a chance to pay it forwards. "Create a Little Black Book of contacts. You never know when this could come in handy. Perhaps your friend is planning a similar wedding or loved the style of your wedding photography. All the hard work you put in can be shared with others down the line. In my case, if our wedding is a success we are planning on establishing the house as a wedding venue for others. Watch this space!"
How can I actually relax on the day?
As the saying goes, time spend in preparation is never wasted. "I created timetable documents for all the vendors on the day, with all of their phone numbers and the phone numbers of bridal party. I sent it around to vendors, family and those involved in the wedding beforehand. It meant no one could complain they didn't know where they were supposed to be on the day!" Ellen says.
So sit back, have a glass of Champagne, and enjoy every second.
Get your weekly DOSE fix here: SIGN UP FOR OUR NEWSLETTER