Sri Lanka's southern coast is beloved by yogis and surfers alike for its relaxed, authentic vibe. DOSE writer Rosie set out to explore the region with a blissful base at LUST Yoga & Surf Villa…
I'm a little hesitant when it comes to family-run guesthouses. They can go one of two ways – either you get along with the family and have an experience like no other, living like a local and making lifelong memories…or you just don't click and it becomes awkward and strained around them.
But my doubts were completely unfounded when it came to my stay at LUST Yoga & Surf Villa in Ahangama, Sri Lanka – and from chatting to the other guests who I met over the course of the week, and who even became my travel companions for the rest of my trip in Sri Lanka, it seems like everyone who stays there feels the same way.
What makes it so special? Is it the passion that goes into Johan's cooking, that you taste in every exquisite bite of the seeded bread he bakes fresh daily using a recipe passed down generations of his family?
Is it the profound sense of calm you experience after one of the morning yoga sessions, where you practise in a wooden shala overlooking the pool, listening to the sounds of the surrounding wildlife waking up and the waves crashing into the shore over the road?
Or is it the relaxed, laughter-filled conversations you have with his wife Mikaela while stroking their pet cats and dogs, sat around the communal breakfast table discussing your plans for the day with the other guests over freshly-ground coffee and juicy chunks of pineapple and papaya?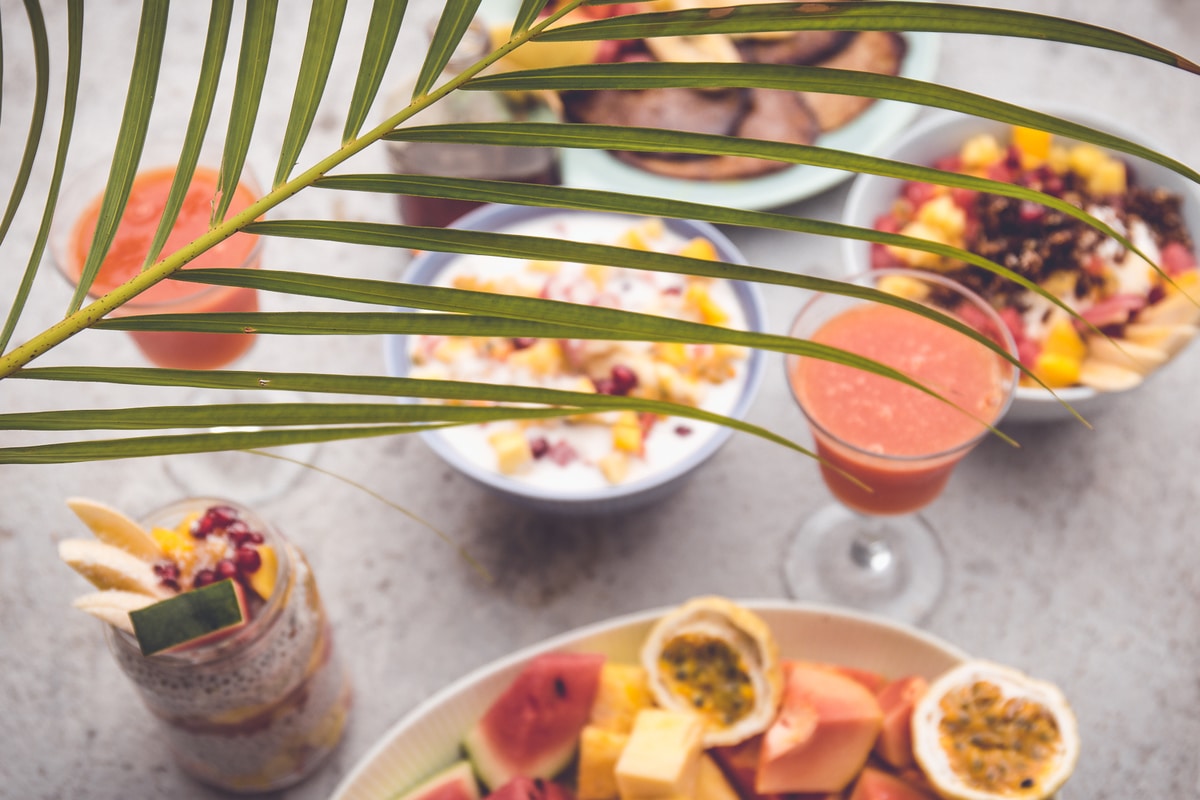 Photo: LUST Yoga & Surf Villa
Such was the routine: mornings were spent floating back inside from the yoga shala, enjoying a sublime vegan breakfast (make sure you stay long enough to try everything on the menu, from coconut porridge to pancakes to chia pudding and more…), and exchanging tips and ideas with Mikaela, Johan and the other guests.
On some days I did my own thing, while for others we'd agree to reconvene for dinner served family-style at the villa, which was better than anything I tried in restaurants during my entire stay in Sri Lanka. From a huge rice and curry buffet, to jackfruit and lentil tacos made with roti bread and served with spiced pineapple salsa, by the end of the trip I felt thoroughly nourished from the inside out – spiritually, physically, and emotionally: the yoga classes, the community of guests, the sunshine and the food transformed the way I felt.
LUST Villa is located in Ahangama, an ideal base for trips to other coastal towns such as Weligama, Hikkaduwa, Galle, Unawatuna, Mirissa and Madiha, making it the perfect location to explore the southern region of Sri Lanka. And being a solo traveller, having the opportunity to stay in a villa with people who welcomed me so warmly was a blessing – dispelling the myth that Sri Lanka is a "couples' destination" that friends had forewarned me.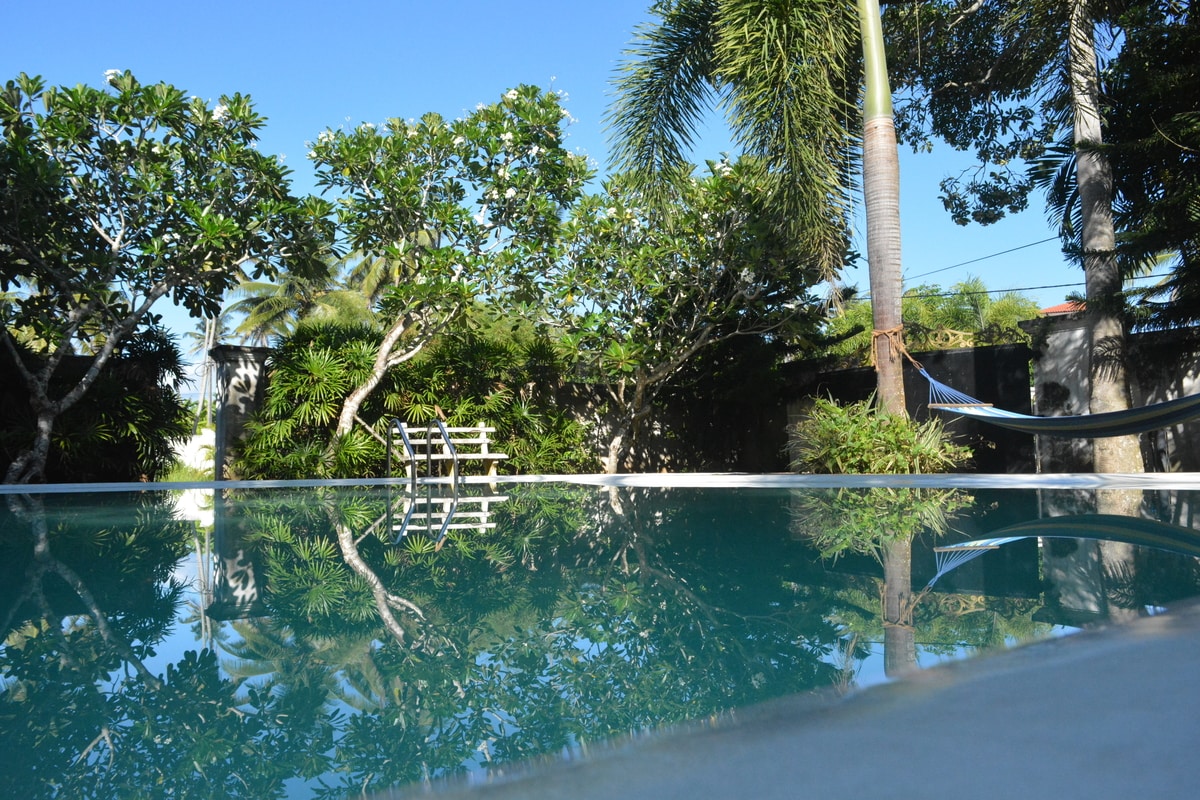 Photo: Pool, LUST Yoga & Surf Villa
I enjoyed a raucous day trip to Galle with another solo guest, taking buses blaring Bhangra tunes then recovering in cafes such as Church Street Social, Amangalla Hotel (their afternoon tea stand is irresistible), and Calorie Counter (you haven't lived until you've tried their dark chocolate mousse made with sweet potato) as we weaved our way up and down the streets lined with beautiful colonial buildings housing boutiques and galleries.
No trip to Galle is complete without a meal at Poonie's Kitchen, located in a shady courtyard behind a boutique filled with beautiful jewellery and flowing dresses – their avocado and basil on homemade bread topped with sun-dried tomatoes is a must-have, while their salad thali is a gigantic plate piled high with eight different salads, each of which is utterly delicious.
On other days a group of us would clamber inside a tuk tuk bound for Weligama, learning to surf on their gentle waves then rewarding ourselves with smoothie bowls and peanut butter toast at Nomad. We'd watch the sunset with cocktails and DJ sets at W15, before heading to Chef Akila's Kitchen for a freshly-prepared Sri Lankan feast served by the family's adorable young children, who will melt your heart.
Another favourite spot was Madiha, where we enjoyed avocado toast and a spot of shopping at Meraki before continuing on to The Doctor's House for the most spectacular sunsets accompanied with cocktails, live music and pizza.
And if the daily yoga classes with Johan aren't enough, head to Sri Yoga Shala in Unawatuna where you'll be rewarded with a stunning saltwater infinity pool to cool off post-session, or Rukshan Yoga in Mirissa, followed by brunch at Shady Lane or Wood Space.
Photo: Living Room, LUST Yoga & Surf Villa
In hindsight, it sounds like I crammed so much into my week on the southern coast, yet there was never a moment in which I didn't feel totally relaxed. Part of the beauty of travelling in Sri Lanka is that nothing is ever very far away – and yet, for such a small country, there is so much diversity and so much to discover.
Better still, it's hugely affordable. My expenses for the week amounted to less than what I would spend on a weekend in London – and I can assure you that I indulged in endless rotis, pots of tea and the odd arrack sour for good measure.
I used to look at luxury spa breaks at exotic resorts and wish I could one day afford them, but I am convinced that the experience provided at LUST Yoga & Surf Villa offers so much more than any of those five-star holidays could: true nourishment for your soul. Getting to know the wonderful owners and the charming Sri Lankan people will leave you with a overwhelming sense of fulfilment and gratitude, as well as unforgettable memories that won't fade with the tan lines.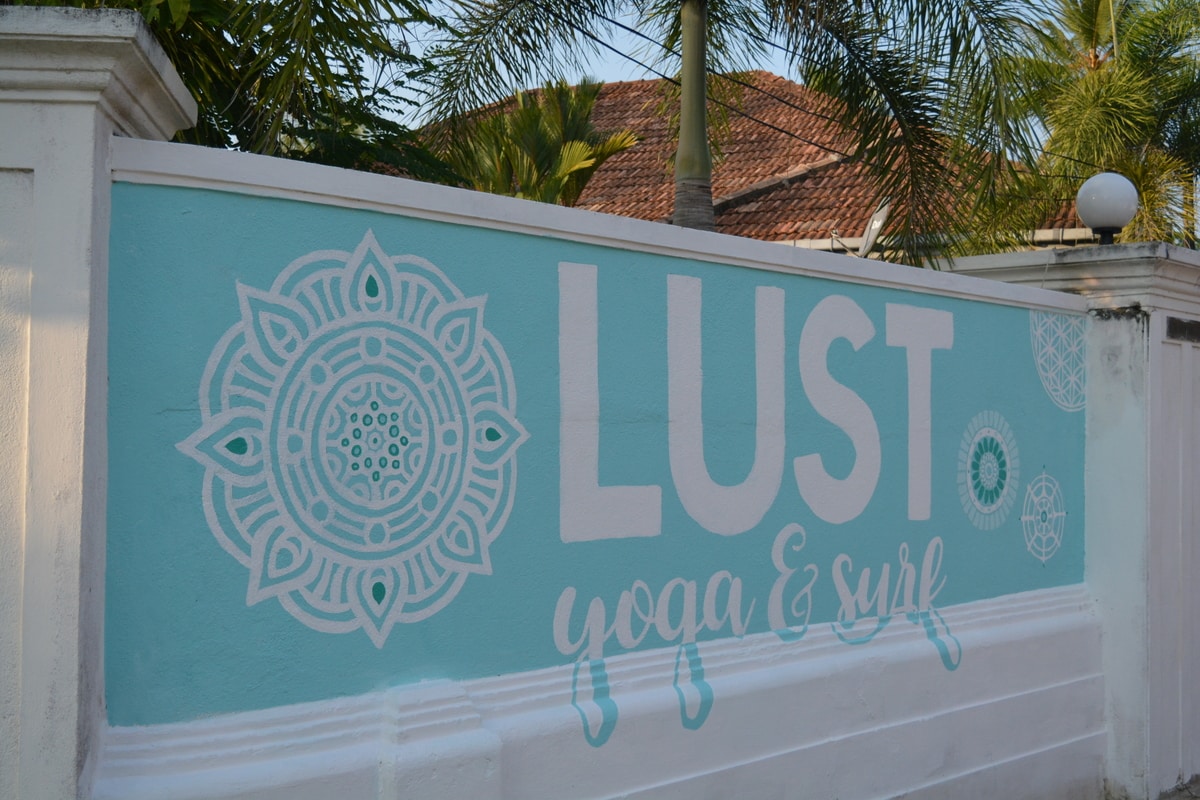 Photo: LUST Yoga & Surf Villa
Rooms at LUST Yoga & Surf Villa start at just $60 per night, including breakfast for two persons. A full list of prices can be found here.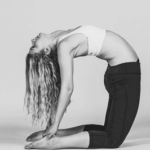 After graduating from Cambridge University with a triple First, Rosie decided to pursue a career in the fitness industry rather than follow the traditional path of her peers in investment banking. Unable to shake off the fast-paced routine she developed in her City job, she achieves balance by winding down in yoga sessions, escaping on fitness retreats, and going for extended brunches that somehow seem to wind up in a hidden gem of a cocktail bar.