Are you ready for an Irish adventure? Experience a magical blend of surfing the wild Atlantic coast, sauna-ing in a lakeside spa and toasting efforts around a firepit. Hettie reports on her stay at Finn Lough…
Belfast, once known as the most dangerous city in Europe, and if the closing scene of The Lieutenant of Inishmore is anything to go by, it's easy to see why. "It's incidents like these that put tourists off coming to Ireland". You don't say.
But thanks to Game of Thrones that is filmed here, Belfast is well and truly back on the map. So much so, it was recently named the best place to visit in 2018 by Lonely Planet. Aside from the world famous Titanic museum, it's home to a fabulous Michelin starred-restaurant and UNESCO World Heritage site, Giant's Causeway. It's also a mere two hour drive from THOSE bubble domes. A must-do "for that perfect view of the night sky…from the comfort of your bed" and well worth the detour to the sleepy town of Enniskillen.
But there is so much more to Finn Lough resort than stargazing from a forest dome, as I am to discover…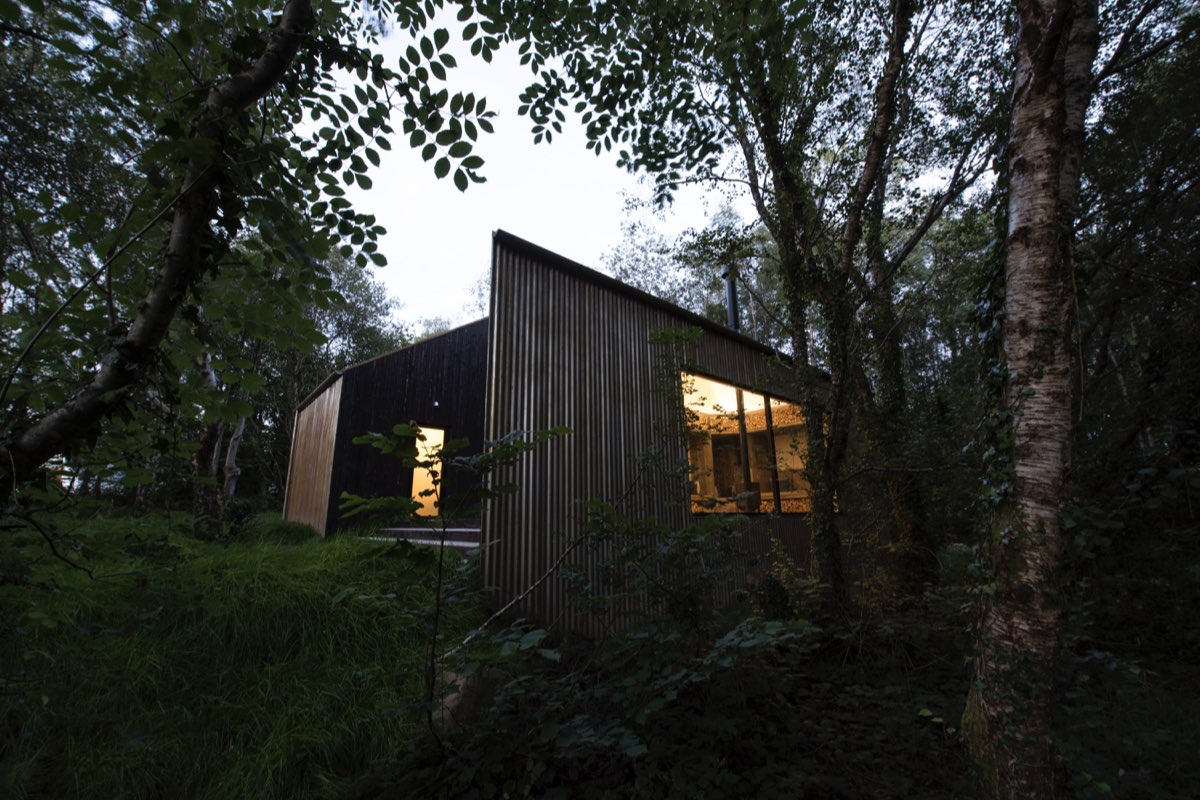 In fact the bubbles look far less impressive in person, not to mention slightly stuffy and hot. That's what i'm telling myself anyway, seeing as I won't be getting a chance to actually wake up in one. They're "fully booked". Perhaps I'm just bitter at having never been whisked off on a stargazing adventure like "Sarah" here, who is no doubt anticipating an imminent proposal (Finn Lough get a lot of engagements). It's no surprise too given the overwhelmingly romantic situation, nestled in a 50 acre forest with 180 degree transparent walls allowing full views of the night sky. It has even been known for members of staff to wait patiently behind bushes to capture the magical moment on camera. Each bubble even comes with a four poster bed, ensuite bathroom, Nespresso coffee machine, fluffy robe and daily breakfast! Not bitter at all. My advice is to book these beauties well in advance.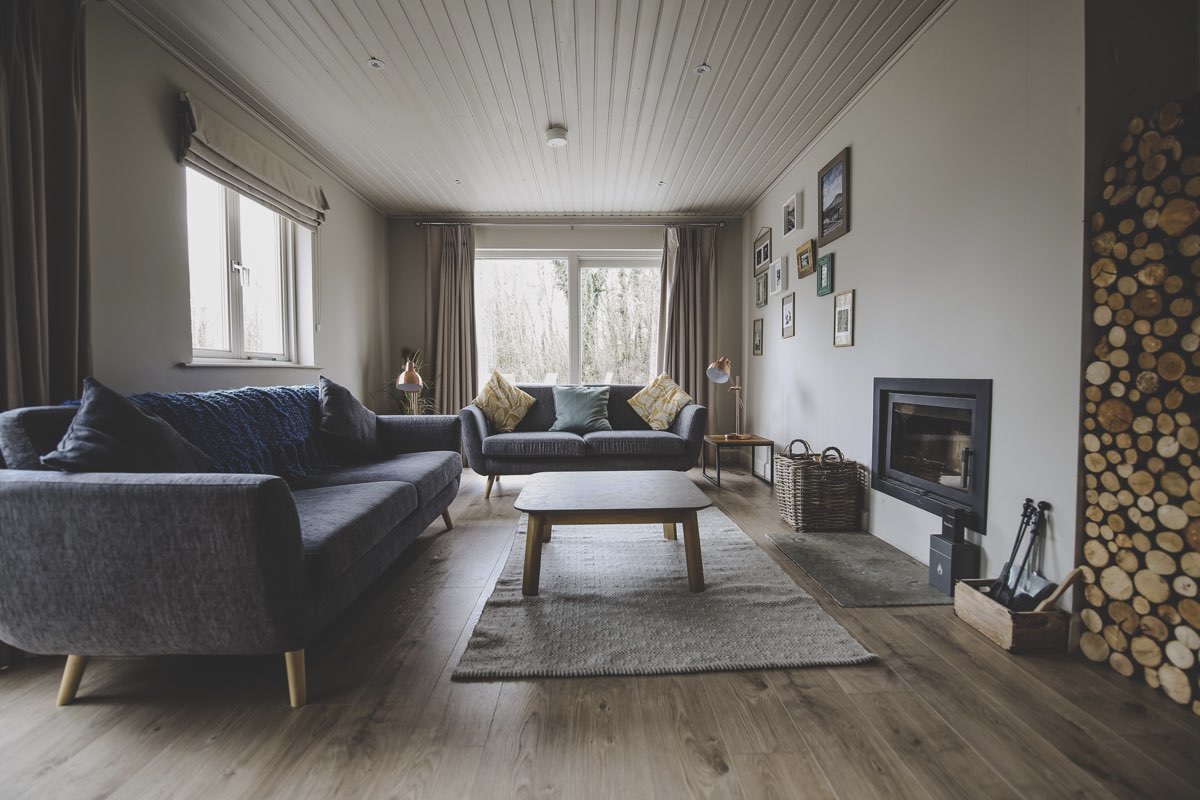 I make do with a comfortable lakeside chalet instead with a fully fitted kitchen and cosy living room featuring a wood burning stove. Not that I'll be making use of the self-catering facilities like the local fisherman that often reside here. I'm told they like to keep the fridge stocked with freshly caught Pike from Lough Erne – much to the owners delight I'm sure. Instead I'll be dining at Finn Lough's Michelin-star worthy restaurant. But first, a trip to the Gin tasting lounge that was designed in response to the growing gin craze sweeping the country. The idea is to select three gins to sample from a vast range, which you pair with botanicals to bring out the perfect flavours. A single measure is equal to 35 ml in Northern Ireland unlike the 25 ml we're used to, so don't be surprised if you leave your tasting more piddled than expected…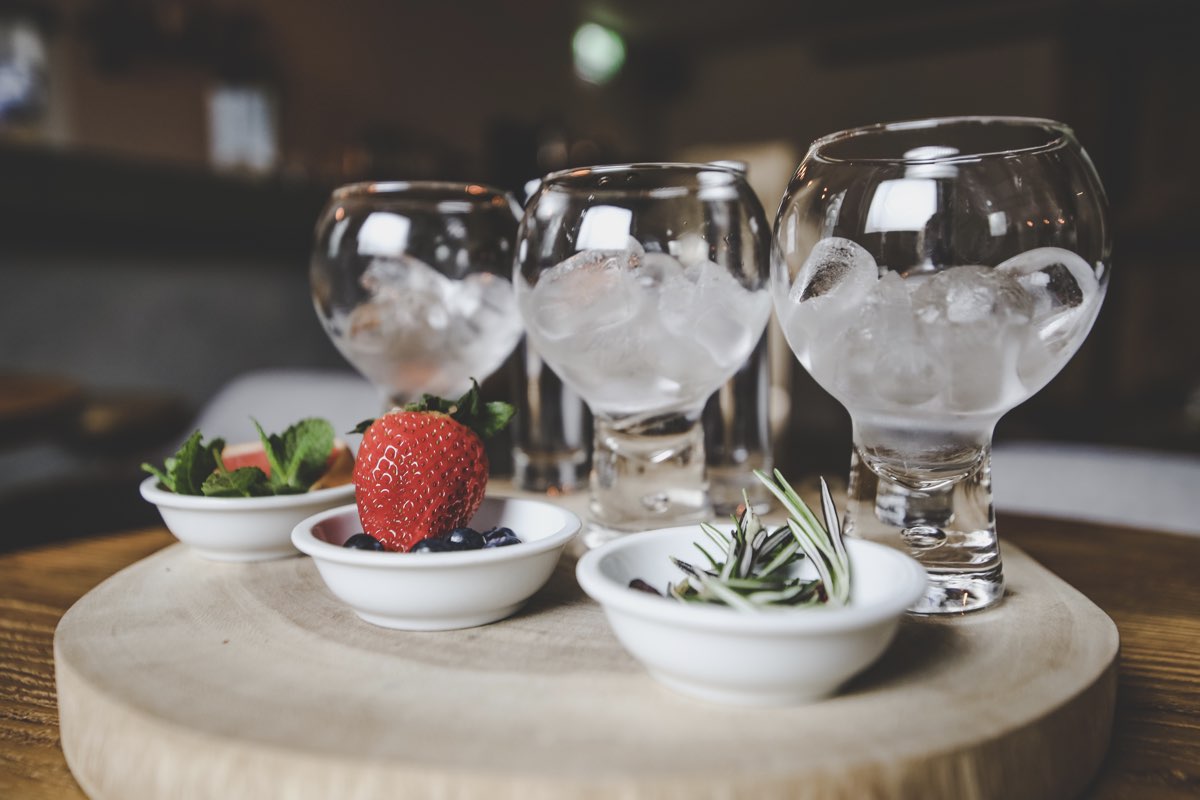 In true Irish fashion, the gin even finds its way into the salmon. I find that it goes rather well with cucumber and avocado puree, buttered leeks and asparagus.
I sleep soundly until I am roused by the violent commotions of Storm Hector who poses a serious threat to our morning surf lesson. As the radio warns of "strong winds, coastal flooding and mountainous waves", we nonchalantly tuck into our garlic forest mushrooms on toast and clamber inside a mini bus with Bundoran Surf Co. headed for Rossnowlagh. Hector who?
It's a little messy, but these waves are far from menacing. Fresh from my retreat with big wave surfer Andrew Cotton, I quickly get back into the groove and spend a merry hour frolicking in the waves, spurred on by a team of cheeky Irish instructors. They seem rather impressed by my brush with fame and tell me that "Cotty" is a hero in these parts, for his hair-raising attempts at a legendary surf spot near the Cliffs of Moher.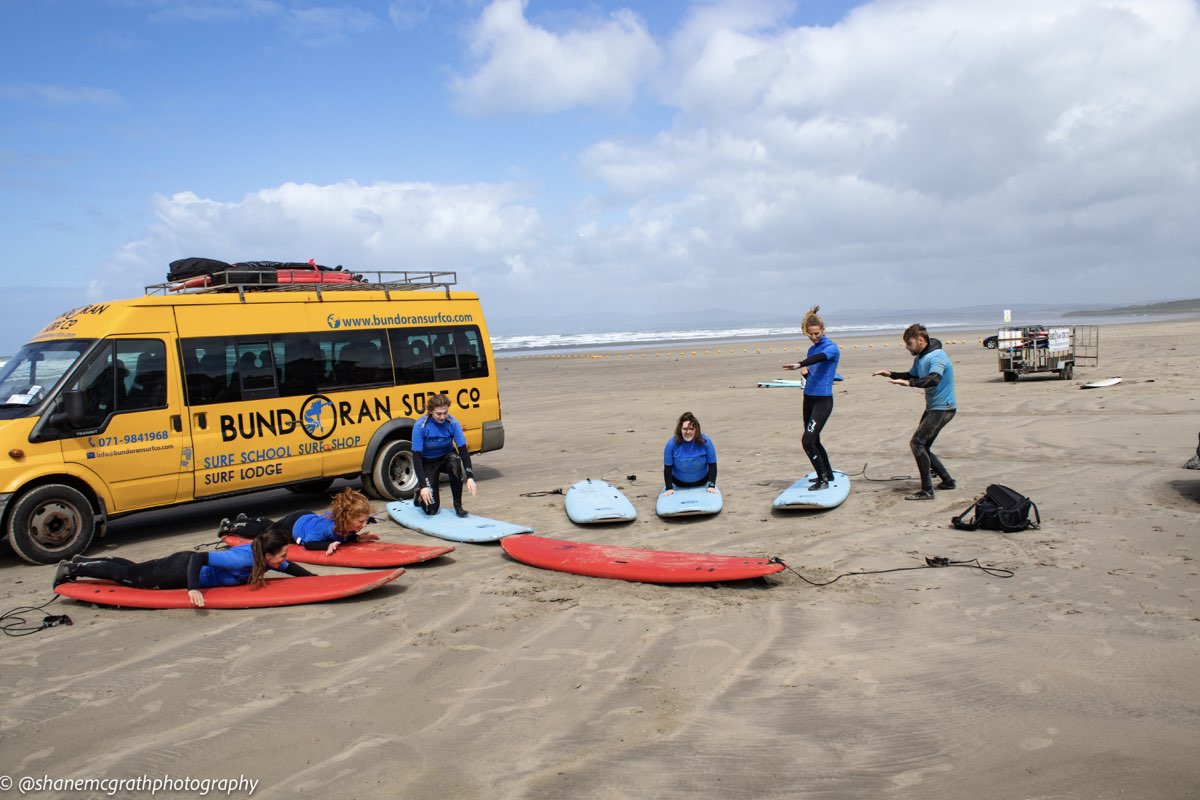 My physical efforts battling fearsome Atlantic swells, are rewarded with a hot chocolate and biscuits before I am whisked back to the resort for a hearty lunch with seasonal, organic veg picked fresh from the polytunnel. There's also the option to find the perfect spot to settle and tuck into a delectable hamper of local delights.
I spend the afternoon circulating a breathtakingly beautiful outdoor spa, feeling utterly at one with nature. My circuit begins with 20 minutes in the float room that offers a deeply relaxing experience through the weightless sensation created by the epsom salts in the water. Next 20 minutes in a Finnish style sauna overlooking a majestic lake. A cold plunge is entirely optional but there truly is nothing more invigorating. After, I spend 20 minutes in a herbal sauna – a sensory experience infused with heather, rosemary and birch. This is rounded off with a soak in the bubbling outdoor hot tub, taking in the beautiful lake views. The pleasure-filled experience can be heightened even further with an afternoon tea-tox in the snug.
That evening I enjoy sundowner drinks by the lakeside fire pit (barbecues can be offered here for groups of eight or more), and a sumptuous dinner back in the restaurant.
This programme designed by surfers for surfers, is a healthy hedonist's dream that reinvigorates body and mind and stirs the soul, in a breathtakingly romantic, natural setting.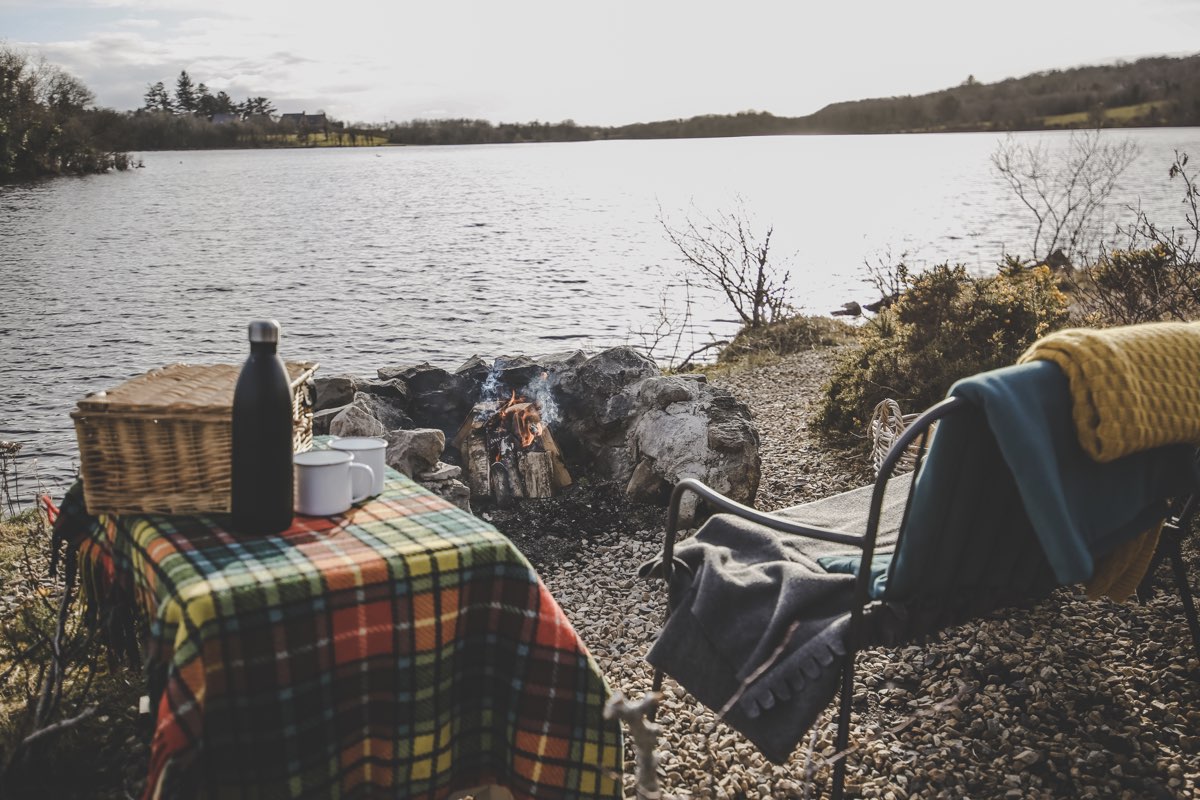 First weekend available: 31st of Aug – 2nd of Sept 2018*. Finn Lough offers a two-night surf and spa package from £255 per person. The package includes accommodation, all meals, surfing, pedal kayaking and the element spa trail. Book here.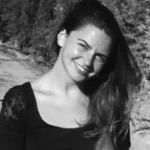 Hettie is the editor and co-founder of DOSE. A keen runner, she's also partial to a blast of high-intensity and hot yoga. A country girl at heart, she divides her time between London and the lush rolling hills of North Devon. When she's not jetting off on her next adventure, Hettie can be found in a candle-lit alcove with a laptop, a spaniel and a full bodied Malbec.