It's a curious paradox: we are fascinated by the inner workings of our individual bodies, yet in day-to-day lives we often neglect what we know they need most. Here's what happened when Rosie swapped a HIIT class for physiotherapy…
Within a few minutes of my physiotherapy appointment with Ashleigh Wienand, clinical director at Ultra Sports Clinic, it's clear that I am guilty of living a paradoxical lifestyle: I don't sit properly at my desk, I ignore my body's signs that it needs a rest, I rush in and out of gym classes without a proper warm-up or cool-down. And the ridiculous thing is, I know none of this is doing me any good. And as Ashleigh rightly points out, in her characteristically straight-talking manner, she could sit here telling me everything I'm already aware I'm doing wrong, but what good would that actually do? I'd just be handing over money to hear nothing new, and probably come out feeling even worse about my unhealthy life choices with no real plan of action to address them.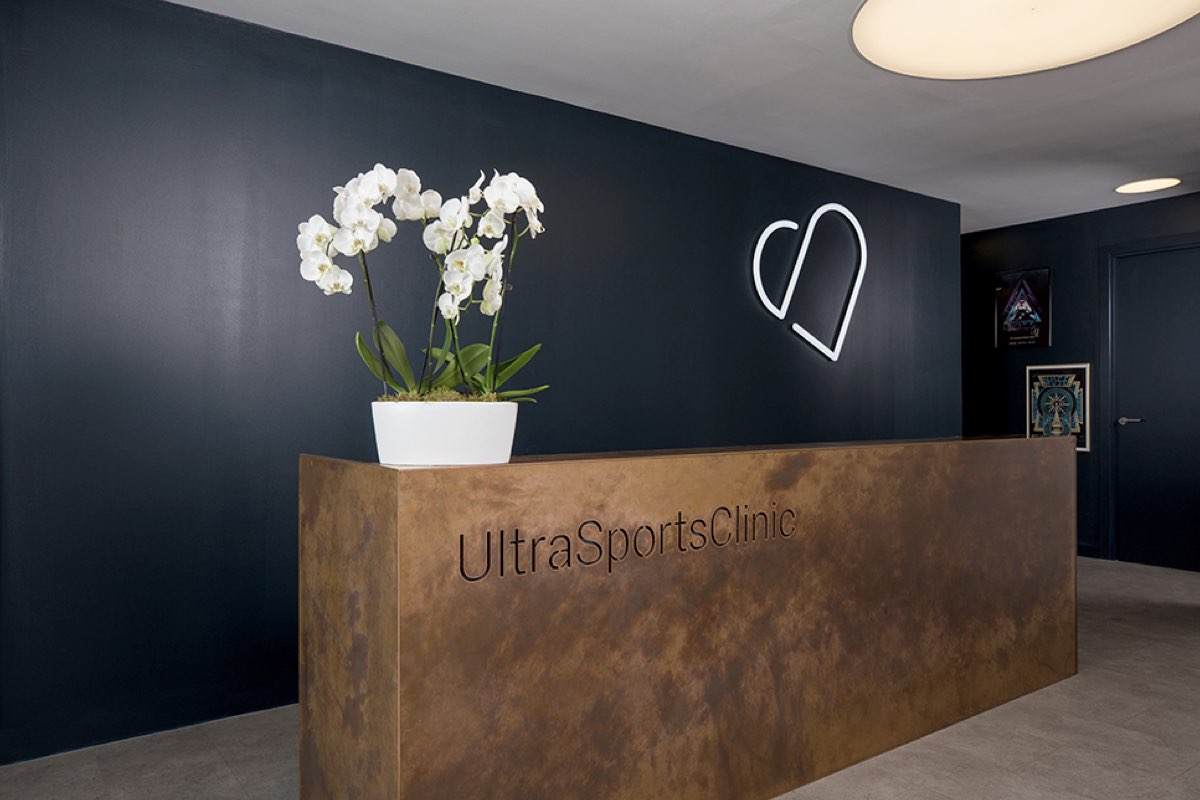 Ashleigh is a breath of fresh air. She cuts right to the chase, and as we focus on issues I've already identified in my body, she provides me with so much fascinating detail that I wish I'd furiously taken notes during our session. I felt like a school pupil in a lesson on my favourite subject by my favourite teacher – hungry for more knowledge, to wrack her brains for more golden nuggets of information about the aches and pains that I'd lived with for so long yet chosen to ignore until now. I learned more about my body in a mere 45 minutes than I ever thought imaginable.
The specific issue for me was hypermobility: a condition I was made aware of in my late teens, and understood its implications, but never wanted to face up to them. After all, it was such a nice feeling to be the bendiest person in my yoga classes, an ego boost I could always rely on.
But as far as Ashleigh was concerned, this self-indulgent habit of mine was causing even more damage to my joints, and needed to be put right to avoid injuring myself in the long term.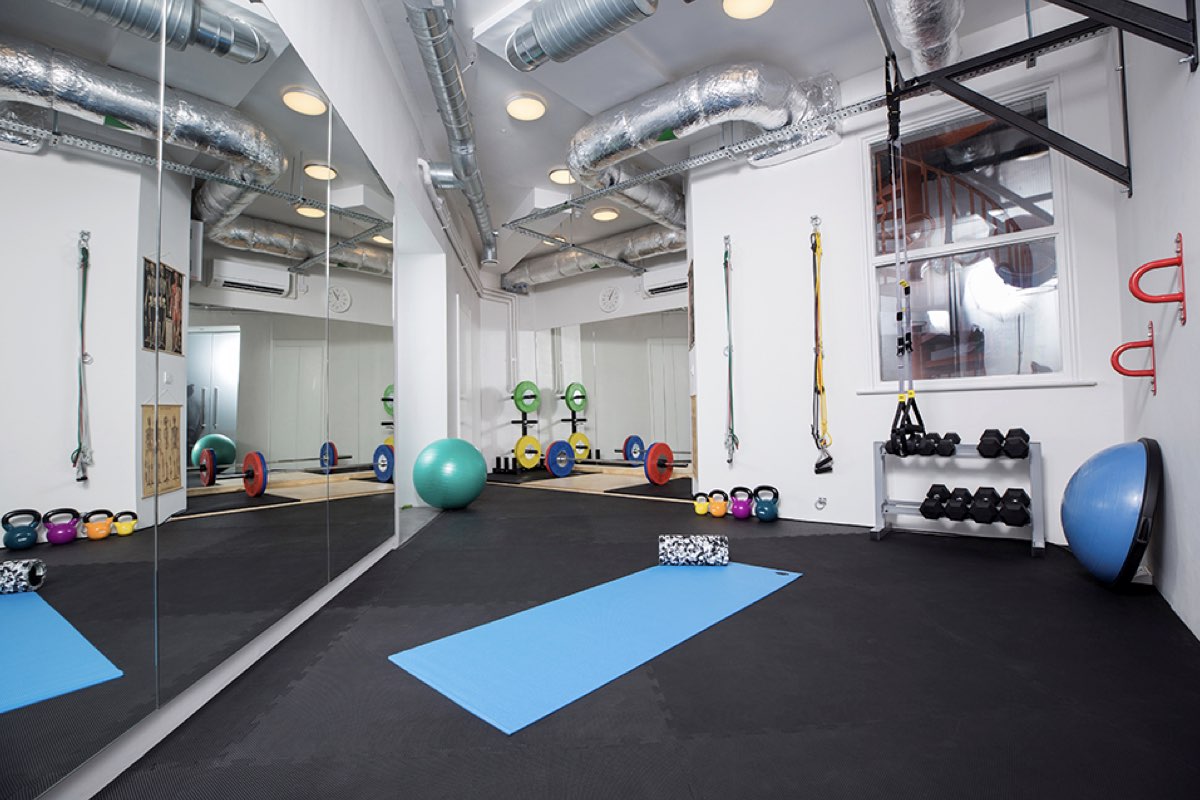 As we talked about my habits and the specific triggers for my discomfort, it was staggering just how many 'lightbulb' moments I had – I had known Ashleigh for all of ten minutes, yet in this time I became convinced that she knew my body better than I did.
I felt ashamed that I had lived so much of my life in deliberate ignorance of such fundamental issues that Ashleigh could pinpoint immediately. Her knowledge was staggering – it was as if she had shined a torch to my body, illuminated all the problems and then hit me with an immense amount of exhaustive advice to manage them better going forward.
Even though it was obvious that Ashleigh knew exactly what I should and should not be doing, her advice never felt prescriptive – she listened to my individual needs and was sensitive to them in the recommendations that she gave, making it much easier to integrate these in my everyday life.
For example, when I told her that exercise is of great importance to me both physically and mentally, she reassured me that I didn't need to give up anything, but a few adjustments here and there could make a profound difference – and probably deliver better results than my current poor form was producing.
The clinic even has an on-site gym where you can have Kate, a biokineticist, mentor you closely and suggest the most beneficial exercises for you – and correct all the mistakes that go unnoticed in group exercise classes, allowing you to exercise more safely as well as far more effectively.
There's also a free 15-minute assessment service to identify physical issues and suggest a treatment plan – perfect for those who, like me, avoided going to see a physio in the first place because they assumed there would be a hefty fee attached.
Having had my eyes opened to the dangers of ignoring your body's signals, as well as the extent of the gains that can be made through taking proper care of it, it's clear to me that gym memberships are a waste of money until you know how to get the most out of them.
And that's the irony: I could never quite justify the cost of visits to a physiotherapist and personal trainer to myself, but had I done so sooner, all that money I put towards exercise classes would have been so much better spent.
Next time you go to buy a block of sessions at your favourite studio, I would seriously consider getting checked at Ultra Sports Clinic first. You might just be surprised at the return on your investment: the power to achieve your goals more quickly, more safely, and ultimately more enjoyably than ever before.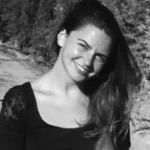 Hettie is the editor and co-founder of DOSE. A keen runner, she's also partial to a blast of high-intensity and hot yoga. A country girl at heart, she divides her time between London and the lush rolling hills of North Devon. When she's not jetting off on her next adventure, Hettie can be found in a candle-lit alcove with a laptop, a spaniel and a full bodied Malbec.