In 2015 Sweden took more Syrian refugees per capita than any other European county, something that came with a lot of criticism and concerns about crime (mainly from the ginger guy across the pond). However with a more humanitarian approach to immigration, Sweden has diversified over the past few years and so has its food scene.
I've always loved food and constantly travel to the far corners of the earth to fuel my interest but have never come back from a trip more inspired than after Sweden. And no, there wasn't a meatball in sight…
Purity, simplicity and freshness are the key principles of New Nordic cuisine, born back in 2004 by Danish chefs René Redzepi and Claus Meyer. Since then Rene has won Best Restaurant in the World a few times for Noma, a Copenhagen institute. However sourcing ingredients locally and working with what the land has to offer isn't a new concept. I travelled across the Øresund bridge to Skåne, the southernmost part of Sweden to experience what they have to offer.
Malmö has become a thriving hipster town that's home to two Michelin star restaurant Vollmers. An intimate, beautiful, dark and moody plush venue, with warm and welcoming hosts. We spent 5 hours being taken through a journey of seasonal, locally sourced produce that had magically been transformed into culinary masterpieces by way of modern cooking techniques.
The menu includes dishes such as Beetroot smoked cheese which arrived with a swoosh of a closhe and a puff of smoke. Don't mistake this for style over substance, head chef Mats Vollmers mission is to take Scanian cuisine to new heights without messing about or interfering with the natural flavours.
We stayed at the Duxiana hotel, perfectly located in the centre of Malmö a stylish Scandinavian designed hotel known for their comfy beds, which was the best news after truffling down 8 courses and paired wines. Although breakfast was a delicious buffet of typical Swedish fare, I recommend you skip that and head straight over to one of Malmös newest foodie haunts, Malmö saluhall.
An indoor market in an old converted warehouse sympathetically restored featuring local food producers and food stalls, they all have one thing in common- a passion for their craft.
I ate my way across Sweden, charcuterie sourced from happy pigs that have spent their lives grazing in the forests, to surprisingly sweet pickled herring on rye bread. There are plenty of sit down eateries too, and the Swedish know how it should be done. Everything is designed according to the seasons, menus are small and change daily.
Heading south of Malmö it was time to experience some of what rural Sweden has to offer. Judging from what we saw in Malmö I was expecting wonderful things, particularly as much of the food in Malmö is sourced from Skåne.
Sweden is streets ahead in terms of sustainability and championing shorter supply chains. They buy local, seasonal produce and have initiatives in place that make London seem very far behind. For example in Malmö once a week you can go and collect your pre-ordered local produce that's bought in from local farms, fishermen and producers.
Environmental impacts are lessened and by cutting out the middle man profits are going direct to the farmer. In rural Sweden the same applies but it's a delivery service. A bit like a no-frills Deliveroo for farm shops. We stopped for brunch at Erikstorps Kungsgard, which was quite possibly the most stylish buffet style breakfast I'd ever been to.
They also operated a no waste policy whereby anything left over from service is packaged up into meals and local people, elderly or low-income families can swing by in the morning to buy one for the equivalent of £3.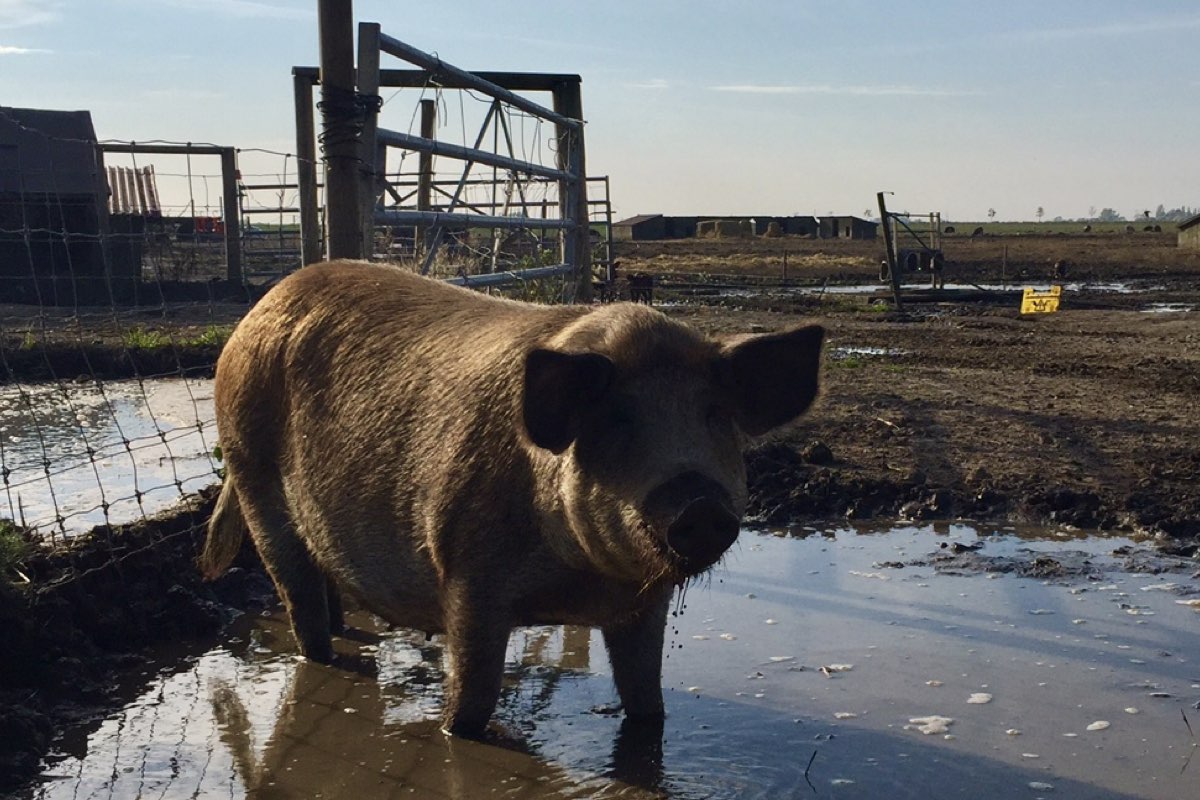 Next we headed for Angavallen, a farm surrounded by the flat landscape of Sweden. Here they produce some of the most natural food you can eat, it's philosophy is very simple. Everything is organic. Now this might not sound like anything new, we all understand this concept; however, Angavallen is a 100% closed circuit farm. They use their own land to grow crops and rear animals, from this they are producers in just about everything.
They have their own dairy that produces cheese and milk, butchery and slaughter house, bakery and farm shop and deli.
Rolf, the owner knows a thing or two about animals and has travelled the world banging the drum about sustainable farming a long time before we watched Food Matters on Netflix.
Animal welfare is of upmost importance at Angavallen. They allow the animals to have the most natural life possible, and this shows in the flavoursome food produced in their farm shop and on site restaurant.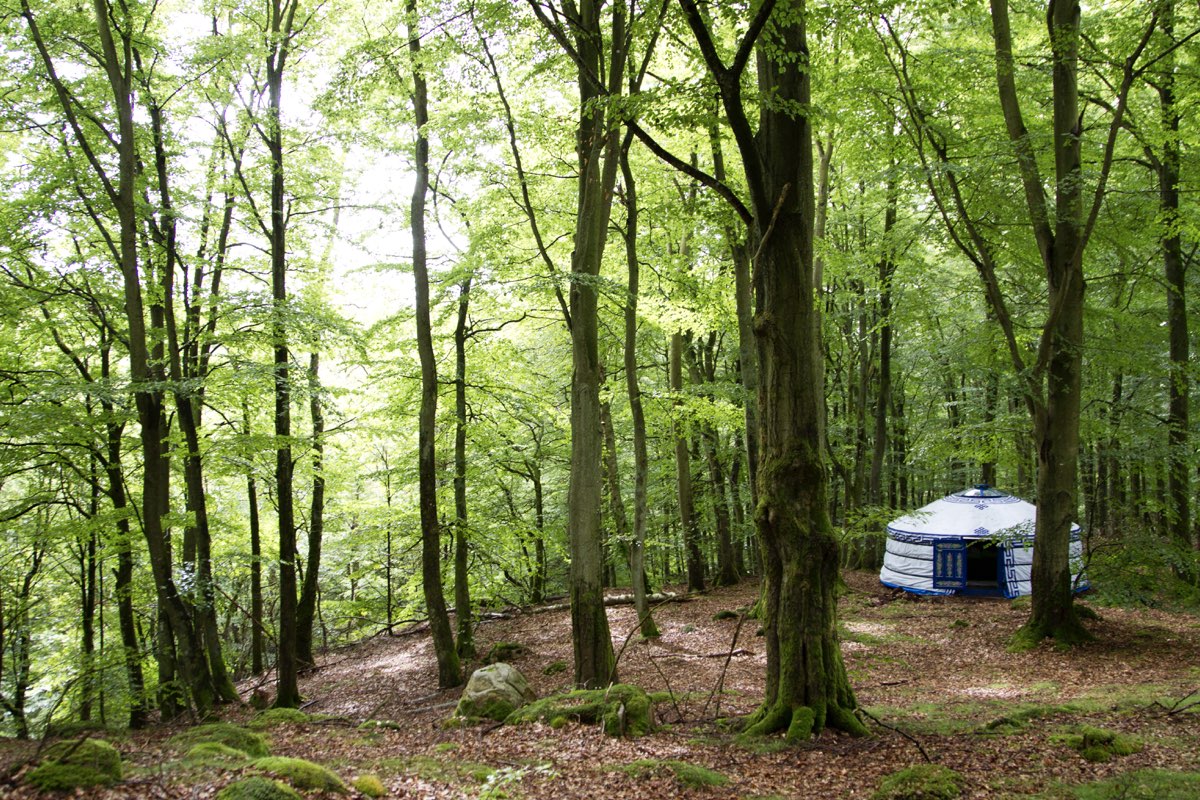 For a bit more adventure then Nyrups naturhotell is guaranteed to take you as close to nature as you could ever imagine.
The first challenge is trying to find the place deep in the forest. After 20 mins of wandering off the main track the crackle of a fire guides you in. Nyrups have created a camp of beautiful yurts, communal outdoor tables and campfires.
After a day of hiking, cycling, fishing or even tree climbing you can forage the forest floor, hunt the land and fish for your dinner. They also provide hampers with seasonal produce pre-prepared for you to cook over your open fire (we opted for this).
Being close to nature really enlightens your senses; the food tastes smells and feels different and with all your mod cons removed it's surprising how inventive and creative you become.
We prepared canapés of Blinis with bleak roe, dill and red onion, a salad of Red beets from the fire with Halloumi and rosemary, Perch cooked in the ground oven, mashed parsnips and stewed creamy black kale polished off with a white chocolate mousse, almond brittle and stirred lingonberries.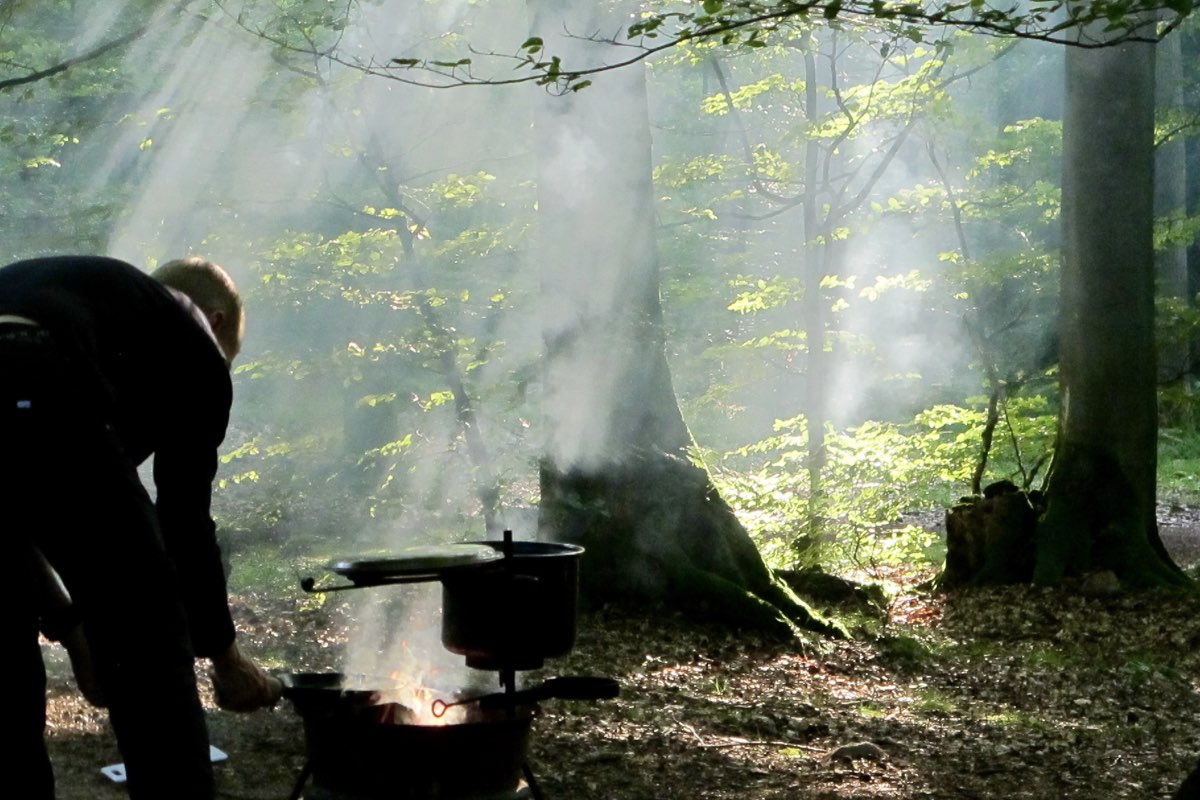 The night is then spent sitting around your fire under the stars before snuggling down in your warm cosy yurt. There isn't electricity, central heating or running water so when you wake up in the middle of the night and need the loo, be sure to take the torch!
We spent an afternoon sampling some of Skånes wine at Hallakra vineyard. Sat in the September sun nibbling on charcuterie and cheese (from the local farm of course) and sloshing back a beautiful crisp white wine was an afternoon well spent.
Due to the Swedish laws on selling alcohol, you can't buy a bottle to take home with you. That's fine though, as it just means you need to sit for a while longer sampling the grape.
There isn't a better place to visit for a long weekend. The air is fresh, the people friendly and the food was just incredible. We polished off our trip at a truly special place right on the south coast of Sweden. Horte Brygga that overlooks the danish straits, a small inlet with only a white hut with a smoking chimney.
The owners have really captured the essence of Sweden. Stepping in out of the sea breeze you are welcomed into a warm kitchen big enough for only 12 guests.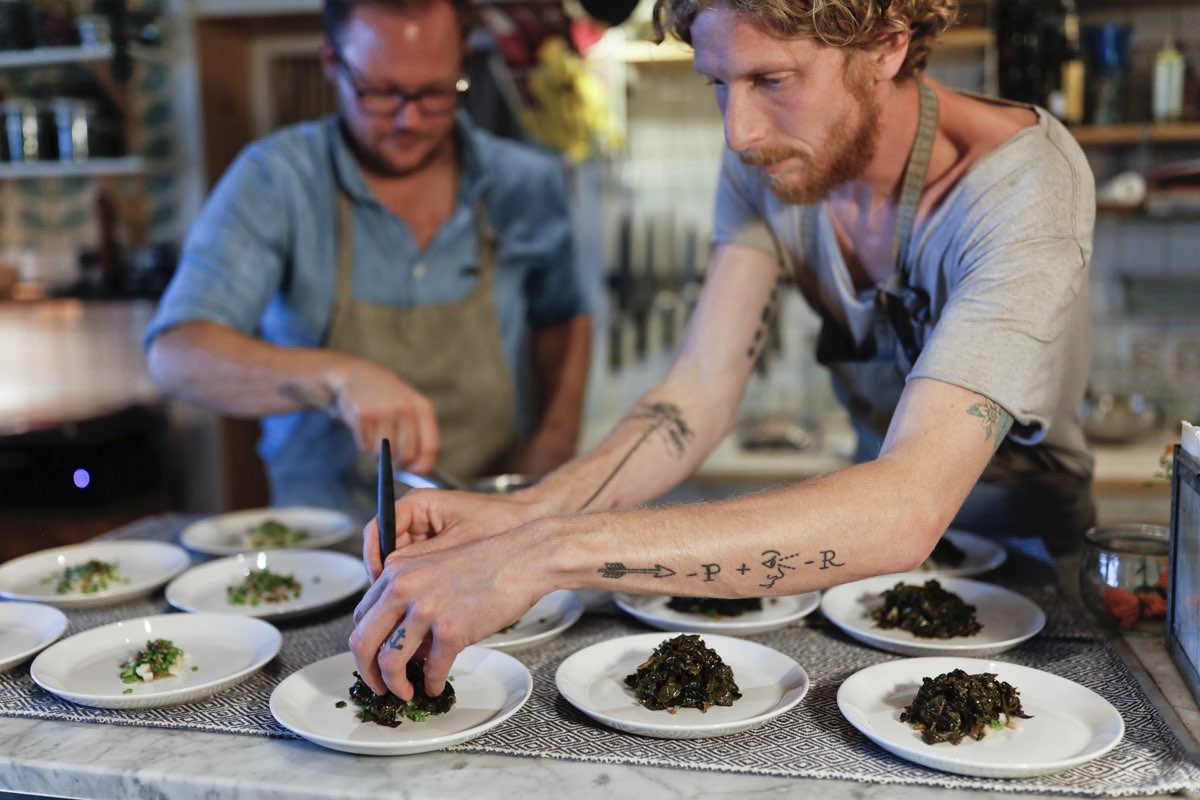 By booking a place at the kitchen table you are sat amongst strangers, however 6 courses later with wine pairings, you leave as friends.
Horte Brygga takes you on a culinary journey of Sweden's best produce, with an inventive menu that would challenge the best London restaurants.
It's a good job its not in London, as there would be waiting list for months and it would be franchised within a year.
In Sweden this is a hidden gem, like the food the pace is slow. Whilst I was sat on the veranda wrapped in a sheepskin coat looking out at the icy cold sea it was very clear to see the Swedes have got this nailed.
For more information on Skåne and Malmö visit www.visitSkåne.com/en and www.Malmötown.com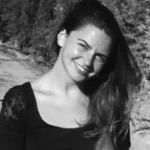 Hettie is the editor and co-founder of DOSE. A keen runner, she's also partial to a blast of high-intensity and hot yoga. A country girl at heart, she divides her time between London and the lush rolling hills of North Devon. When she's not jetting off on her next adventure, Hettie can be found in a candle-lit alcove with a laptop, a spaniel and a full bodied Malbec.