Banana pancakes, crispy vegetable fritters, a spicy Bombay omelette and herby mushrooms on toast. We've rounded up the best sweet and savoury breakfast recipes from top foodie influencers to leave you salivating…
DELICIOUSLY ELLA – BANANA PANCAKES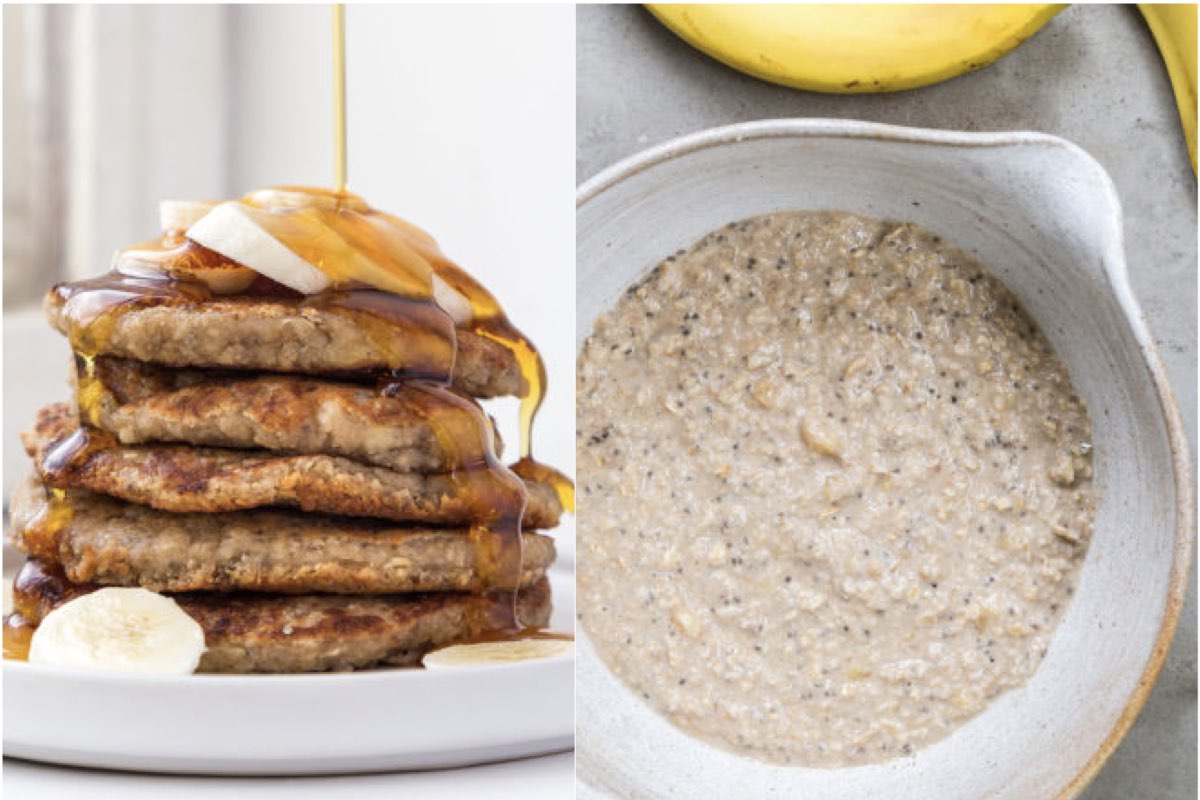 INGREDIENTS
100g oats
2 overripe bananas, peeled and mashed with a fork
200ml almond milk
2 tablespoons maple syrup
1 tablespoon coconut oil, for cooking
2 tablespoons chia seeds
80g ground almonds
2 teaspoons cinnamon
Pinch of sea salt
METHOD
1. Place the oats into a food processor and pulse until they form a dusty flour, about 2 minutes.
2. Place the oat flour into a bowl with the ground almonds, cinnamon, salt and chia seeds, mix well to remove any lumps.
3. Once combined, add the almond milk, mashed bananas and maple syrup and mix really well, until a pancake batter forms.
4. Leave for 10-15 minutes to thicken.
5. Place a frying pan over a medium heat and add a tablespoon of coconut oil.
6. Once warm, add a heaped tablespoon of the pancake mixture to the middle.
7. Use your spoon to shape the mixture into circles.
8. Leave the mixture to cook, untouched, for 2-3 minutes until the bottom has cooked.
9. Flip the pancakes over and cook on the other side for another 1-2 minutes.
10. Once cooked, remove the pancakes and top with maple syrup, sliced bananas or any other toppings.
Discover more Deliciously Ella recipes here
AMELIA FREER – VEGETABLE FRITTERS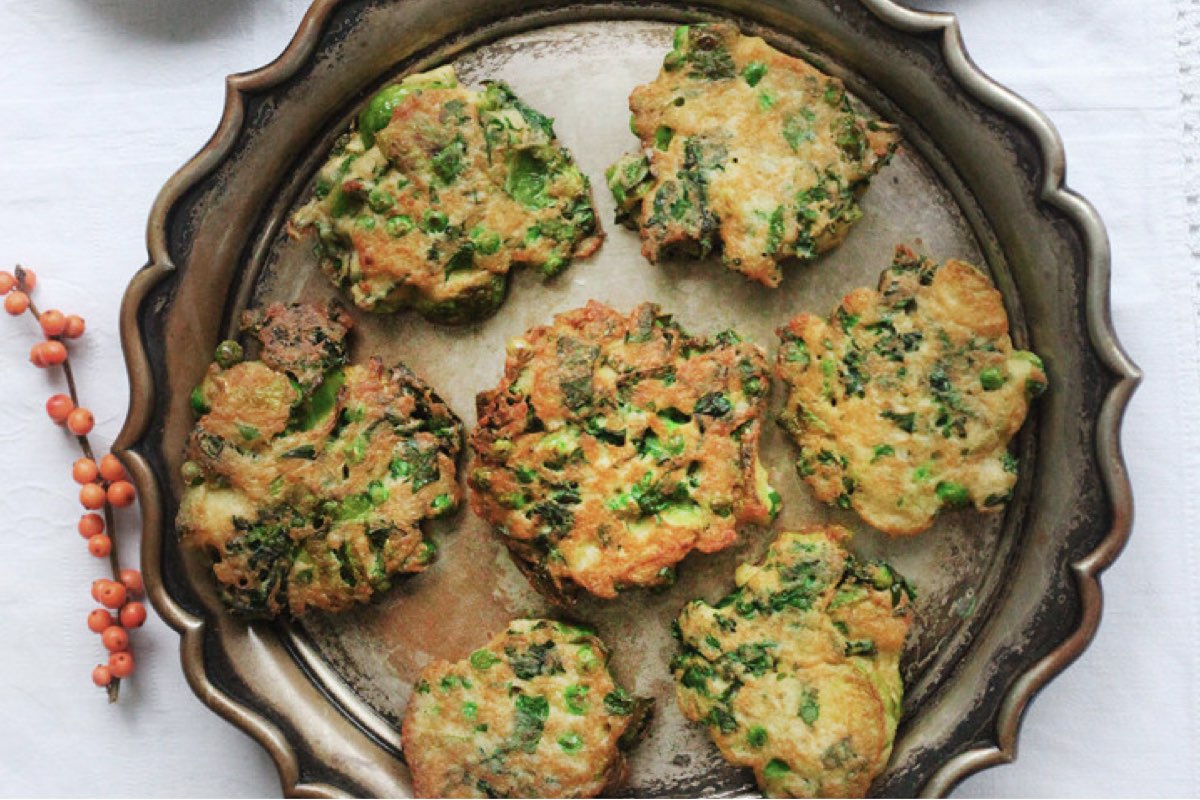 INGREDIENTS
350g mix of cooked peas, sprouts, spinach/kale/cabbage (or whatever leftover veggies you may have)
250g mashed potato
1 small clove garlic
zest of one lemon
4 eggs
1 tbsp chopped mint
1 tbsp chopped chives
1 tbsp parsley
Salt and pepper
Light olive oil or coconut oil
METHOD
1. Roughly chop the leftover vegetables. Mix the eggs and mashed potato together then combine with the other ingredients.
2. Place a wide, non-stick frying pan over a low-medium heat, adding enough light olive or coconut oil to just cover the bottom. Drop dollops of the mixture into the pan, flattening them slightly with the back of a spoon. Cook for a few minutes on each side, until golden.
3. Remove from the pan onto some kitchen roll, to drain any excess oil.
4. Once they've been fried, you could always put them onto a greased baking sheet and re-warm gently in the oven before serving if necessary.
5. "I love to top them with poached eggs or a pile of smoked salmon to give us that protein to help keep us full until lunch and teamed with a handful of baby leaf spinach or rocket to help tick off the daily vegetables. I've used sprouts, peas, and leftover greens here with plenty of herbs and lemon zest, but do experiment with whatever you have in the fridge. Courgette & feta is a very good combination. This recipe can easily be halved if necessary".
Discover more Amelia Freer recipes here
BOSH- HERBY MUSHROOMS ON TOAST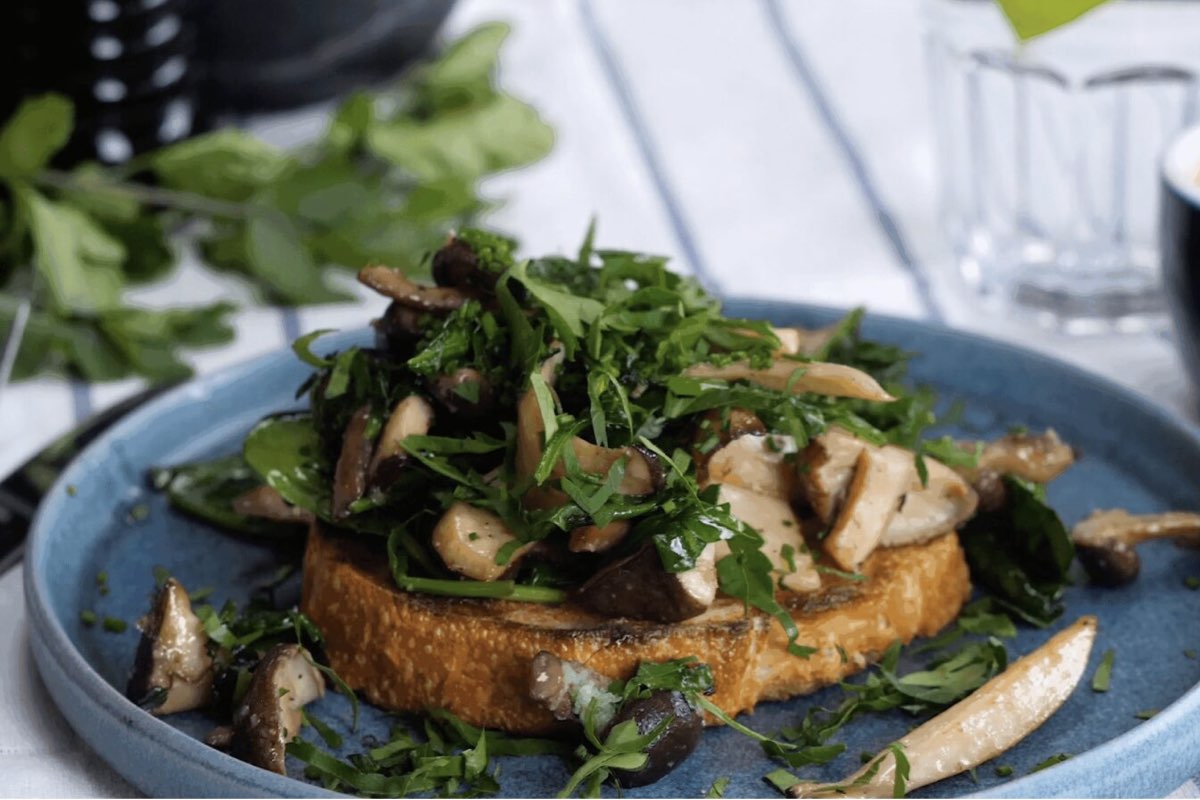 INGREDIENTS
200g mixed mushrooms
1 tbsp olive oil
3 thyme sprigs
1 clove garlic
1 slice granary sourdough bread
50g baby spinach
10g parsley leaves
10 chives (approx)
Salt and pepper to taste
METHOD
1. Roughly chop the mushrooms into bite-sized pieces. Peel and grate the garlic. Pick and roughly chop the thyme and parsley. Roughly chop the spinach. Finely chop the chives.
2. Warm the olive oil in a frying pan over a medium heat. Add the mushrooms with a pinch of salt and stir for 7-8 minutes. Add the garlic and thyme and stir for 2 minutes (add more oil if the pan dries out to prevent catching).
3. Toast the bread. Remove the pan from the heat, add the spinach, salt and pepper to taste and stir until the spinach is wilted.
4. Plate up the toast. Place the mushroom mixture on top, sprinkle with parsley and chives and serve immediately.
Discover more BOSH recipes here
RHIANNON LAMBERT – CINNAMON BANANA BREAD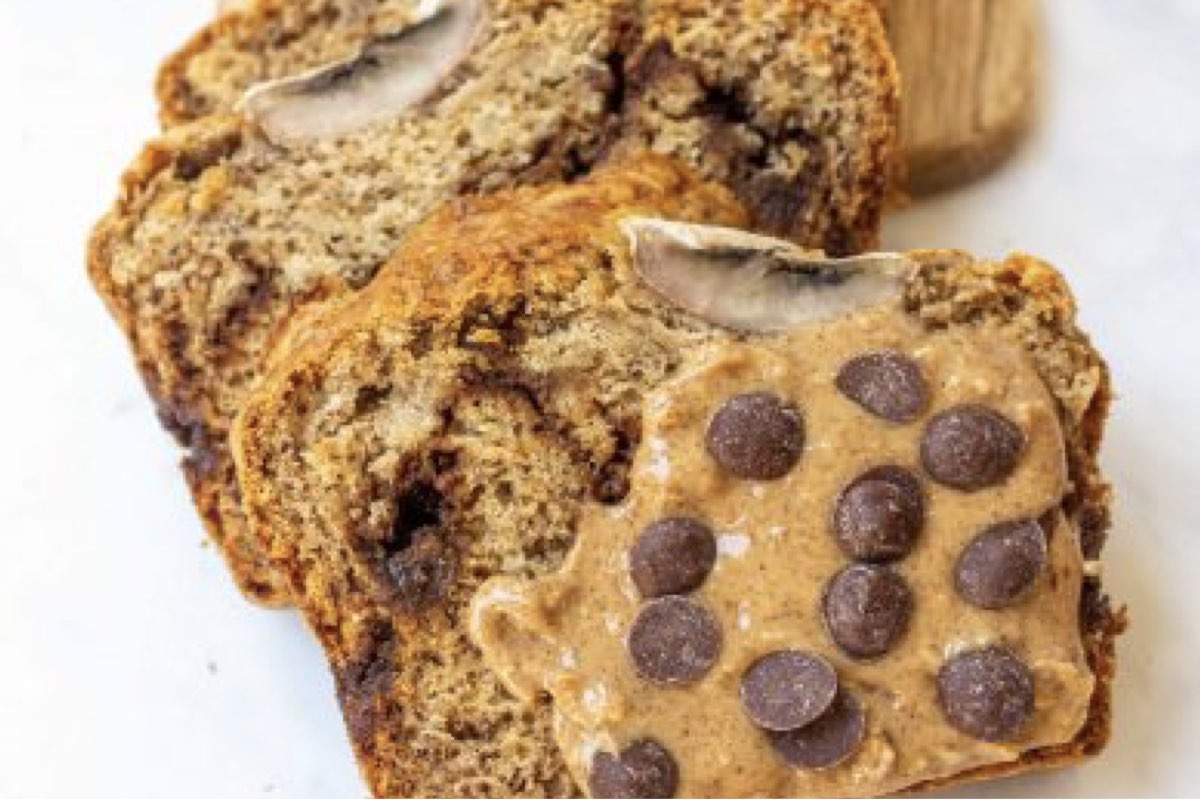 INGREDIENTS
Essential ingredients
4 medium ripe bananas
80g sunflower oil
160ml plant-based milk
1 tbsp lemon juice or white vinegar
1 tsp vanilla essence
300g plain flour
50g coconut or granulated sugar
1 tsp baking powder
1 tsp bicarbonate of soda
50g coconut or brown sugar
1 tbsp cinnamon
METHOD
1. Preheat the oven to 160Fan/180*C and line a loaf tin with parchment paper.
2. Mash 3 bananas with a fork and add to a bowl with the oil, milk, lemon juice and vanilla essence. 3. Leave for 5-10 minutes.
4. In a small bowl stir together the 50g coconut or brown sugar and cinnamon.
5. To mashed banana mixture, add the flour, sugar, baking powder and bicarbonate of soda and mix until just combined.
6. Pour half of the batter into the tin, sprinkle the cinnamon sugar over the top and use a knife to swirl the sugar around. Top with the rest of the banana loaf batter. Slice the final banana in half lengthways and press onto the top of the batter.
7. Bake for 50-55 minutes or until a toothpick comes out clean.
8. Allow to cool for 10 minutes in the tin before removing and leaving to cool fully on a wire rack and slice.
Discover more Rhiannon Lambert recipes here
JAMIE OLIVER – BOMBAY OMELETTE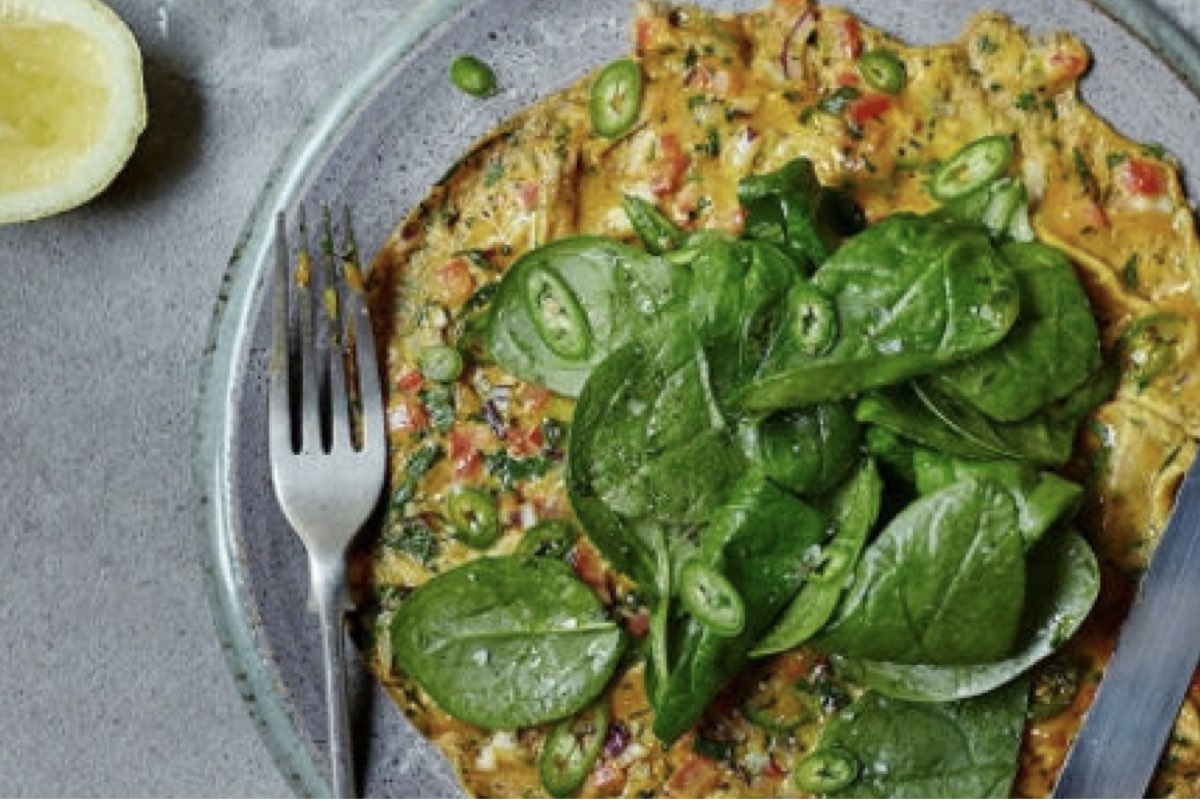 INGREDIENTS
½ a red onion
2 small vine tomatoes
½ a bunch of fresh coriander
1 green chilli
4 large free-range eggs
½ teaspoon ground turmeric
½ teaspoon garam masala
½ teaspoon ground cumin
50g baby spinach leaves
½ a lemon
2 knobs of butter
METHOD
1. Peel and finely chop the onion. Halve the tomatoes, scoop out the seeds with a teaspoon and discard, then finely chop the flesh.
2. Finely chop the coriander stalks and leaves. Halve the chilli, deseed and finely slice.
3. Whisk the eggs together until well combined, then season generously and whisk in the onion, tomatoes, coriander, chilli, turmeric, garam masala and cumin.
4. Put the spinach leaves into a bowl, squeeze just enough lemon
to coat, toss together, then leave to one side.
5. Melt half the butter in a medium non-stick frying pan over a medium heat and ladle in half the omelette mixture. Swirl the eggs around for 2 minutes, pushing them to the middle and tilting the pan so that all the mixture has a chance to set.
6. Leave it for a minute, then slip the omelette on to your serving plate. Top with half the dressed spinach and fold the omelette in half.
7. Serve straight away, and repeat with the remaining butter, omelette mix and spinach.
Discover more Jamie Oliver recipes here
MIRA MANKEK – AVO ON TOAST WITH A SPICY ROASTED RED PEPPER SPREAD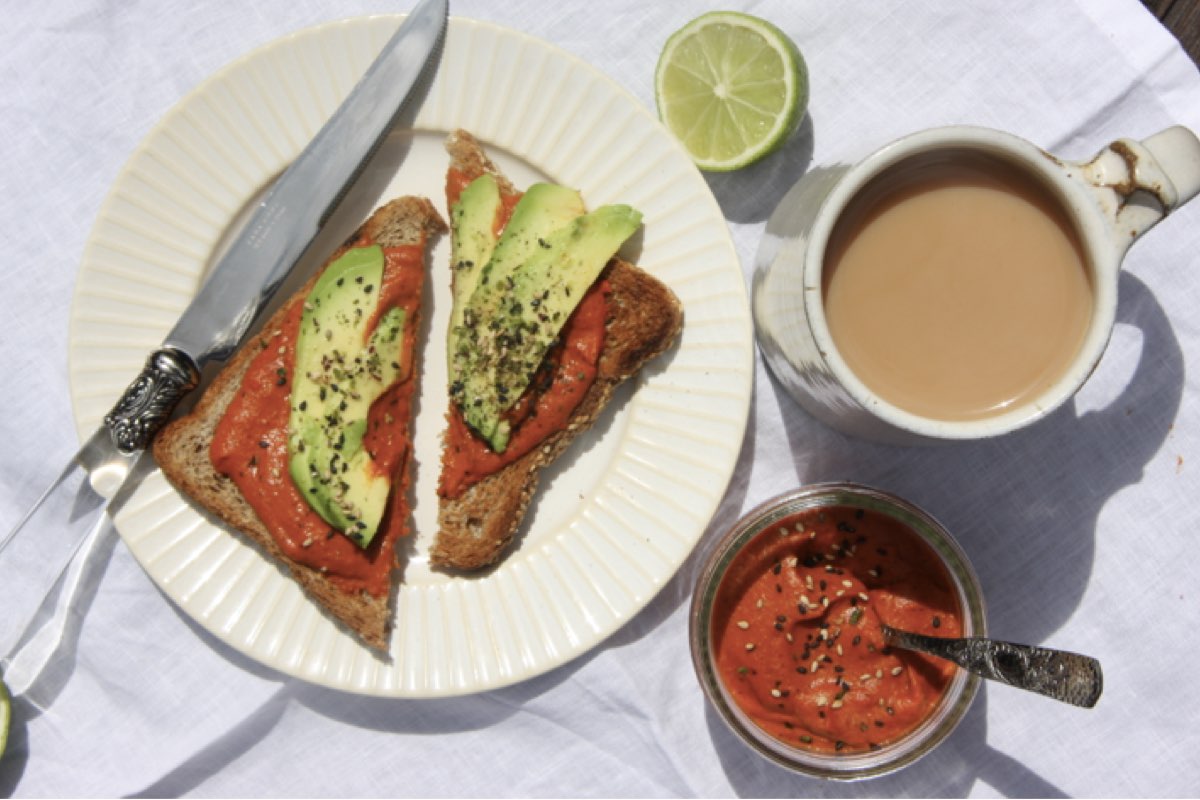 INGREDIENTS
Red peppers x2
Tomato x1
Cherry tomatoes x5
Chilli flakes ¾ teaspoon
Paprika ½ teaspoon
Himalayan salt ¼ teaspoon
Walnuts x3
Rapeseed or olive oil 1 tablespoon
METHOD
1. Start by preheating the oven on gas mark 4.
2. Cut the red peppers, discard the seeds and roughly coat them with some coconut or any oil.
3. Roast the cherry tomatoes, tomato and red peppers in the oven for 30-45 minutes (at least 30 minutes).
4. Now you can place the red peppers, tomatoes and the rest of the ingredients in a blender and blend until a smooth paste is formed. Taste and add salt or more chilli if needed.
5. Spread on toast and add a few slices of avocado.
Discover more Mira Manek recipes here
THE FOOD MEDIC – PEA + FETA MINI EGG MUFFINS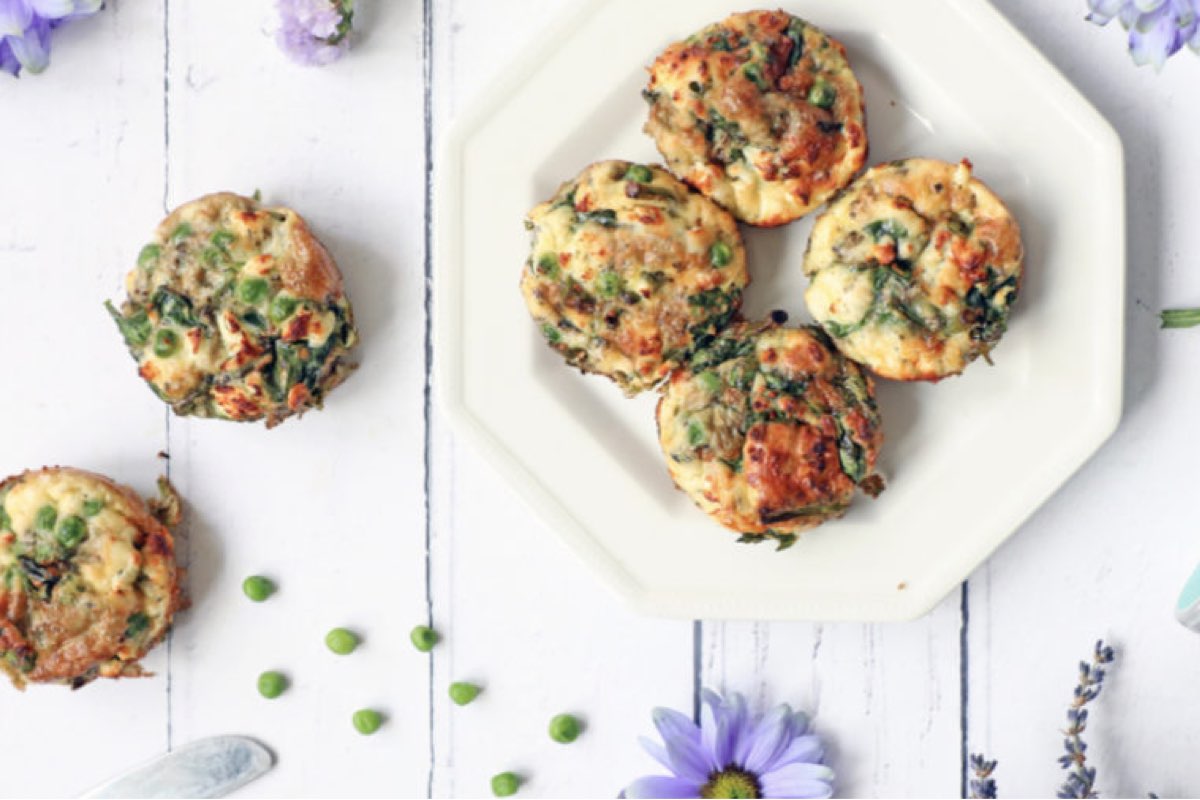 INGREDIENTS
30g frozen peas
Handful of spinach, torn
6 Asparagus tips, chopped into 1 inch pieces
4 large eggs, beaten
1 tsp mixed herbs
Pinch of salt and pepper
1 tbsp olive oil
50g feta
METHOD
1. Preheat oven to 180c and grease a muffin tin with a little oil.
2. Heat the olive oil in a frying pan and cook the asparagus tips for 3-5 mins until tender. Remove from heat and stir in the spinach and peas. Season with herbs and salt and pepper.
3. Pour the vegetables into the beaten egg mixture and separate into 6 muffin cases. Crumble feta on top.
4. Bake for 20 minutes until golden and risen.
Discover more recipes from The Food Medic here
Get your weekly DOSE fix here: SIGN UP FOR OUR NEWSLETTER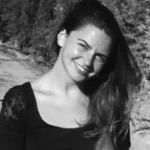 Hettie is the editor and co-founder of DOSE. A keen runner, she's also partial to a blast of high-intensity and hot yoga. A country girl at heart, she divides her time between London and the lush rolling hills of North Devon. When she's not jetting off on her next adventure, Hettie can be found in a candle-lit alcove with a laptop, a spaniel and a full bodied Malbec.