In September, we were lucky enough to jet out to Mallorca for a weekend of mountain biking, yoga, swimming and road running to put the Fitbit Ionic smart watch to the test. And who better to take us through the amazing new features than cycling champ Becky James…
We got up, close and personal with the Fitbit ambassador to quiz her on what it takes to be an Olympian and how she finds balance through baking and partying with Sir Chris Hoys…
What does it feel like to be an Olympian?
The Olympics were the best time of my life. I was in the best shape of my life and I was ready for it. Even now the feeling hasn't sunk in. When I was in Rio it felt like any other velodrome. I was totally focussed and tried not to get too overwhelmed.
All my family flew out to see me and I knew exactly where they were sat so I would look at them before the race for reassurance. My younger sister is disabled and so to have all my family fly out, including my grandparents, felt so special. It was the first time my parents have been away in years. It's something I will never forget.
Can you describe a typical day in training?
Cycle 23km to track
2 hour gym session: Legs / Core / Upper Body. Leg day example: Leg press, Bulgarian squats, Hamstring RDL's, Calf raises
Lunch Break
2pm – 3 hour track session:
20 min warm up
5 min break
20 min warm up effort
20 min break
Rolling 500 Friday (20-25 min) x 5!
Ride home 23km
I sometimes have a massage to recover.
How do you find balance at the weekends?
Most Saturdays I go on what I call… "the coffee ride". A one hour cycle to get coffee and then an hour back. Since retiring I have had a few drinks but during an intense training season I would never drink. In a less intense training season, I would maybe be three or four times a year. One of those always being New Year's Eve.
In fact I remember driving to Sir Chris Hoys NYE party and he looked at me and asked why I had driven. I obviously had planned not to drink due to training but he immediately told me to loosen up (it was NYE after all!) and he was so right. Needless to say… we all had a brilliant night!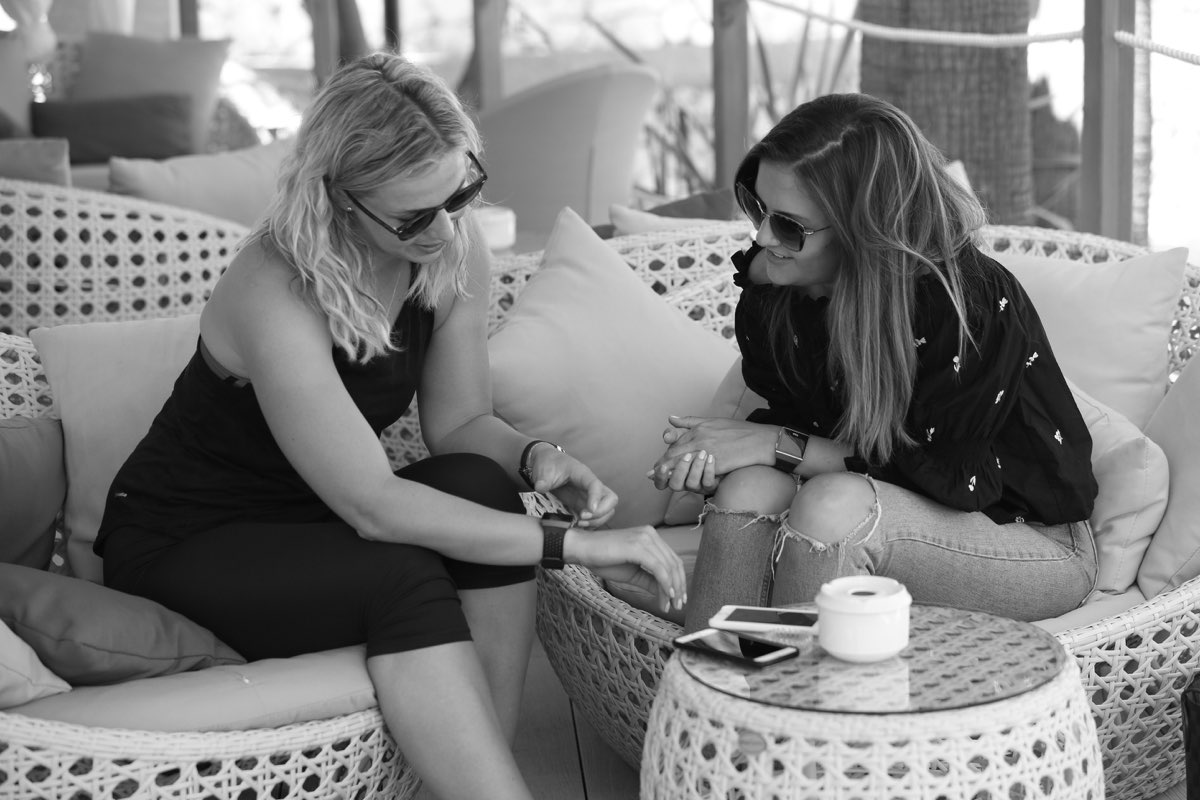 What advice would you give to budding athletes starting out?
Look for a local club and get involved in outdoor cycling, and look for a velodrome for track sessions. I started in Year 6 with an after school cycling club. My teacher saw that I had a talent and took me to do a mountain bike race for under 12's.
I ended up beating all the boys and as a 13 year old I was put into the Welsh talent team. I was then introduced to the track and as soon as I entered the Team GB village I felt at home. The first person I saw was Andy Murray… and he said hi to me! All that hard work I put in as a teenager paid off.
You have to make sure you enjoy it! I have always loved the velodrome and the only way to get the best out of your performance is to enjoy it.
Do you have any recovery tips?
The most important thing for me was to stay off my feet. I would literally lie in bed all day sometimes and try not to walk. Even when I was doing this I tracked my steps to make sure that I wasn't doing too much but even then it was so hard. I would be on 2,500 steps!
A great tip for anyone is to use the FitBit to monitor their heart rate. I would work out what my resting heart rate was and if it was higher than usual I would always know when I was starting to get sick as it would increase by 6-8 beats. Based on that I would adapt my training and diet before it was too late.
The other obvious one is sleep. I need 8 hours sleep per night minimum while training or my body will be to fatigued I won't be able to train properly the next day.
Since retiring, what's next in your plan?
I want to stay in sport and give back to the cycling world. I have lots in the pipeline from retreats to individual projects. I also have a baking business that I love! I find the opportunity to just create something so therapeutic. I also love coffee and want to launch a coffee business out of a classic car! There's a lot I want to achieve!
To find out more information on Fitbit Ionic, visit the website