January might be the time of year to tighten the purse strings, but the value of some investments far outweighs their monetary worth. We asked the DOSE team to share the best investments they have made in their health, fitness and wellbeing. Here are the results…
Hettie Holmes, Editor and Co-Founder of DOSE
Pilates classes at Form Studios and Kendra Pilates and Theraband resistance bands – all have been invaluable in keeping me strong during pregnancy. I also drink Pukka three mint tea most mornings; it's so cleansing and starts my day off on the right track. Lululemon Align pants are a great investment that fit me when I'm pregnant and not pregnant. Vet bills are completely worth it for how my dog keeps me sane. And finally, train tickets. Moving to the countryside was a big decision but I've never been happier. It's definitely the best investment I've ever made in my wellbeing, and it's so easy to pop up to London on the train. I blast my inbox all the way.
I bought a bundle of Reformer Pilates classes at Heartcore for shoulder rehabilitation and strength training, and now I'm hooked! I also find yoga with Melody Hekmat keeps me sane – it's something I like to do on my own with no one else. I buy Pukka Night Time tea and T2 Sleep Tight tea to wind down (a great replacement for red wine on a cold winter evening!). And one that costs nothing but has transformed my life is giving up dairy – I feel a million times less bloated and heavy.
Charlotte Pasha, Journalist and DOSE contributor
My weekly acupuncture sessions with Barbara Hezelgrave are a time and financial investment, but I'm convinced they leave me more balanced and relaxed by the end. I also have a weekly PT session with Alyssia Foster which I truly hate every second of, but nothing makes me work harder and I leave feeling absolutely amazing. I spend too much money on matcha lattes – they're not cheap but are one of my favourite winter drinks, with caffeine and antioxidants in one hit. I'm also willing to spend money on Pilates classes at Heartcore – you feel longer after just one session. And for no bounce during the aforementioned, I couldn't live without my Sweaty Betty sports bra!
Rosie Sargeant, Management Consultant and DOSE contributor
I bought a pair of Sony 1000XM2 Wireless Noise Cancelling Headphones last year and I couldn't imagine life without them anymore. On packed rush-hour tubes I used to become so irritated, whereas now I completely zone out and tune into a podcast, arriving at work in a much better frame of mind. Another life-changer has been the Manta sleep eye mask which blocks out all light – combined with the headphones, I'm able to fall asleep in minutes on a busy flight! A few months ago I went for a series of hypnotherapy sessions with Malminder Gill to tackle my sugar addiction, and was blown away by the results – you can read about my experience here. Finally, perhaps the biggest return on investment I've experienced was my purchase of Marie Kondo's book The Life-Changing Magic of Tidying Up. It's amazing how much headspace you get from clearing out all the unnecessary clutter you live with – I emerged from my de-cluttering mission with so much more energy and focus.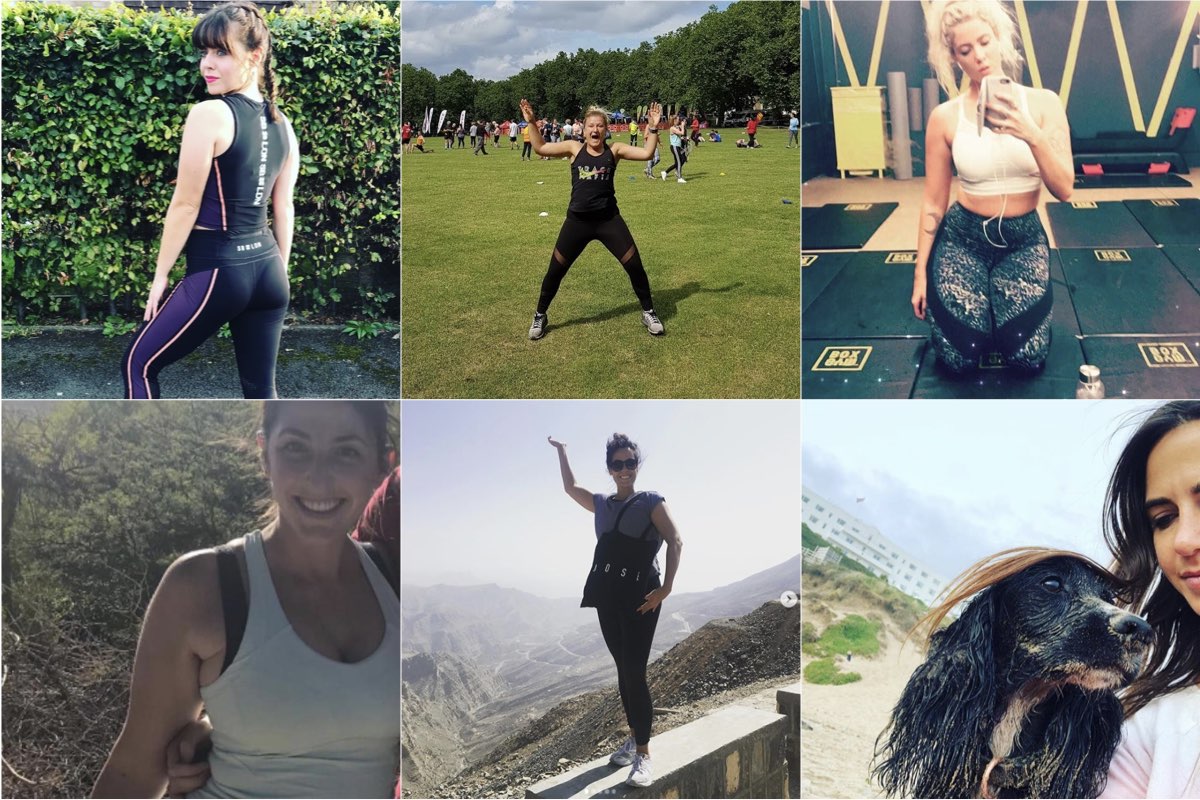 Sam Lewis, Journalist, Yoga Instructor and DOSE contributor
Frame is where my fitness journey began and in my opinion it's the best studio in London. I love my Sweaty Betty leggings – I always feel ready to workout when I have them on, and I wish I'd bought a Nutribullet sooner for post-workout smoothies. My yoga teacher training course in India was an investment that changed my career and gave me a whole new purpose in life (cheesy but true!), and I love to spend money on travel, for new adventures and the opportunity to see the world. It feeds my soul.
Becky Cope, Commercial Director and DOSE contributor
I made it my New Year's resolution to have more massages – I go to Kobkun in Islington and love the whole process from start to finish, even the herbal tea at the end when they leave you to come round. I'm planning to invest in my own bike this year, but for now I use Santander bikes all the time to get across London, so long as it's not raining! It's generally the faster route and saves faffing about with the tube, also the amount of cycle routes now in place means you don't have to worry about heavy traffic. And I love my Lululemon leggings – if I had to wear one piece of clothing for the rest of my life they would be it.
Kate Thompson, Freelance Event Manager and DOSE contributor
As long as I have three things in line, I feel sane: firstly, my skincare regime. In the past year or so I have begun to invest extra time and money in my skincare regime, and now I feel incomplete without it. In the morning I cleanse with Elemis pro-collagen cleansing balm and the ordinary hyaluronic acid, and use La Roche Posay effaclar duo plus as sun protection. A good cleansing routine, face masks and wearing SPF everyday makes me feel like I'm taking control of ageing and protecting my skin living in London. Twice per week I use my Clarisonic smart cleansing brush and one per week I do a face mask – either Dr Roebuck's 2 in 1 mask + scrub or a sheet mask (I love Rodial ones).
Sarah Davis, Freelance Marketing Consultant and DOSE contributor
I do floatation tanks a few times a year at Floatworks and it completely resets me. Aside from that, yoga, massages and Pukka Night Time tea are my main health and wellbeing investments.
Lucy Sambrook, PR manager and DOSE contributor
Finding a gym that I love going to every time has been a game changer for my fitness routine – my Blok membership is fairly expensive but directly opposite my work and the classes are always brilliant. One of my great pleasures in life is eating out with friends. Self-care is not just all about solitary baths with face-masks and candles.  Every penny spent on long weekend brunches, dinners and unintentionally boozy Sunday roasts is worth it for me. And finally, gym clothes – my leopard print Sweaty Betty leggings give me a little tingle every time I put them on. Never underestimate the power of new gymwear!
Kate Marshall, PR manager and DOSE contributor
I love to buy candles – I always light one when I'm working and before I get into bed as a way to completely relax. Equally, a few sprays of the She's Lost Control – Full Moon Spray is a bedtime ritual. I invested in a rose quartz crystal and I find when I hold it, it reminds me to practise my daily gratitude and what I'm thankful for. Travelling has always been a huge part of my life and always will be; I'm constantly thinking about where to explore next – it keeps me going day-to-day. Whatever I pay for my fitness classes, I see as an investment in myself – there's nothing better than the feeling after a workout – it's addictive and never ever a regret. And for one that doesn't cost a penny – being outdoors. I love getting my coastal fixes and country walks – nothing beats the fresh air.
Lizzy P, Marketing and DOSE contributor
If you're going to use them pretty much every day then it's worth investing in a decent pair of running trainers (mine are Asics). Injuries are not fun. On that note, paying for proper physio when you do get injured is crucial – a proper opinion is priceless to get you up and out on the road in the best way possible. To complement my running training, I invest in Barry's Bootcamp or Reshape classes at 1Rebel – they're so good to complement any training plans thanks to their mix of speed and strength training. Paying for a decent gel saddle for cycling around town has definitely been worth it to protect my backside… And the absolute best thing I invested in (which didn't cost a penny!) was getting a Parkrun barcode – doing it every Saturday keeps me sane, plus I love that I can also do it around the UK and world when I travel.
Maneesha Arasu, Student and DOSE contributor
I'm happy to invest in blocks of BXR classes as their boxing skills class has done wonders for my mental health and stress levels. They always leave me feeling stronger and calmer. I also totally switch off at Reformer Pilates classes at Heartcore, as you need to focus so much on what you're doing that you can't be distracted by what's on your mind. I also use Caudalie's Instant Detox Mask at the end of every week, so that I have something that I have to take time out for to do for myself.
Get your weekly DOSE fix here: SIGN UP FOR OUR NEWSLETTER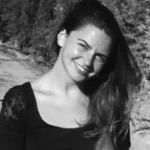 Hettie is the editor and co-founder of DOSE. A keen runner, she's also partial to a blast of high-intensity and hot yoga. A country girl at heart, she divides her time between London and the lush rolling hills of North Devon. When she's not jetting off on her next adventure, Hettie can be found in a candle-lit alcove with a laptop, a spaniel and a full bodied Malbec.