Meditation is on everyone's radar. But there are many misconceptions when it comes to meditation. It's not just about having your legs crossed and zoning out for half an hour. Meditation can be done whilst sitting at your desk, in bed or even on the move. DOSE writer Demi has summarised the best features from the best meditation apps out there. From walking meditation, meditation for beginners to meditating in groups, this article has everything you need to know.
How can meditation reduce stress?
Meditation has become mainstream. Just a few years ago, meditation was a fringe activity for insider wellness types, but it's now clocking the meteoric growth yoga did 20 years ago. The Global Wellness Summit trends report expects the meditation industry to be worth "$2 billion by 2022". And the growth, it says, is all part of a skyrocketing, larger "anxiety economy" that's risen because of things such as the smartphone, the 24-hour bad news cycle, social media and climate change stress.
The benefits of meditation range from stress reduction to increased focus. Whatever your lifestyle, meditation can have a positive impact on your mindset and mental wellbeing. "Meditation is like an entrepreneurial secret weapon", says entrepreneur and founder of Meditation: Unlocked, Niraj Shah. "It helps me to rest, focus, produce and create at significantly greater levels than I did before it came into my life".
Dr Benson, a Harvard Medical School professor, created the term "the relaxation response" to explain how our bodies react to meditation. Dr Benson defines this response as "your personal ability to encourage your body to release chemicals and brain signals that make your muscles and organs slow down and increase blood flow to the brain", which basically means the way your body relaxes and de-stresses. This response doesn't happen through the usual ways of relaxing. Netflix and a warm cup of tea won't do the job like meditation will.
Below are the best meditation apps for sleep, daily meditation, on the go meditation, group meditation, stress reduction and for meditation pros. From Headspace to Insight, we've got the low-down on the best meditation apps for your specific needs.
Calm – best meditation app for sleep and relaxation
Calm is an all rounder. With support for sleep, anxiety, stress and meditation. It features nature sounds, background sleep music and animated backgrounds. As well as this, it includes hours of guided meditations covering sleep, anxiety, gratitude and more, including the newest meditation series "Daily Trip" by meditation instructor Jeff Warren. You'll explore fresh techniques and tools to explore your practice. Calm is great for people who struggle sleeping and relaxing.
To conclude, in terms of meditation guides, there are better apps (Headspace and Insight) but if you struggle getting into the sleep zone, this one is for you.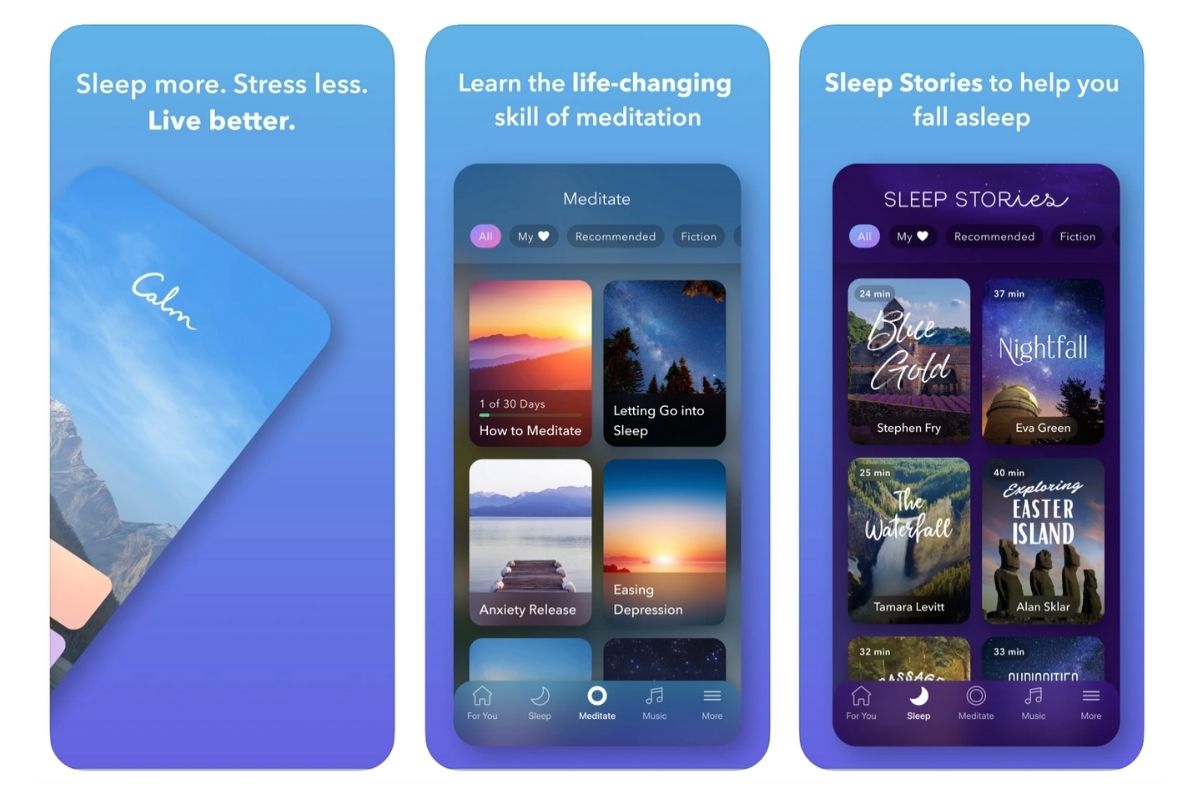 Headspace – best app for daily meditation
Learn meditation and mindfulness skills from world-class experts. Headspace includes hundreds of guided meditations on everything from managing stress and anxiety to sleep and mind-body health. It includes meditations for every level, making it the ideal app to start your daily meditation journey. Our favourites are the 3 minute sessions that can be done at any point throughout the day. Headspace is one of the best apps to develop a habit of daily meditating. With meditation trackers, you can easily follow your progress.
To conclude, compared to Calm, Headspace is a better app for for beginners and for anyone wanting to create a habit of meditating.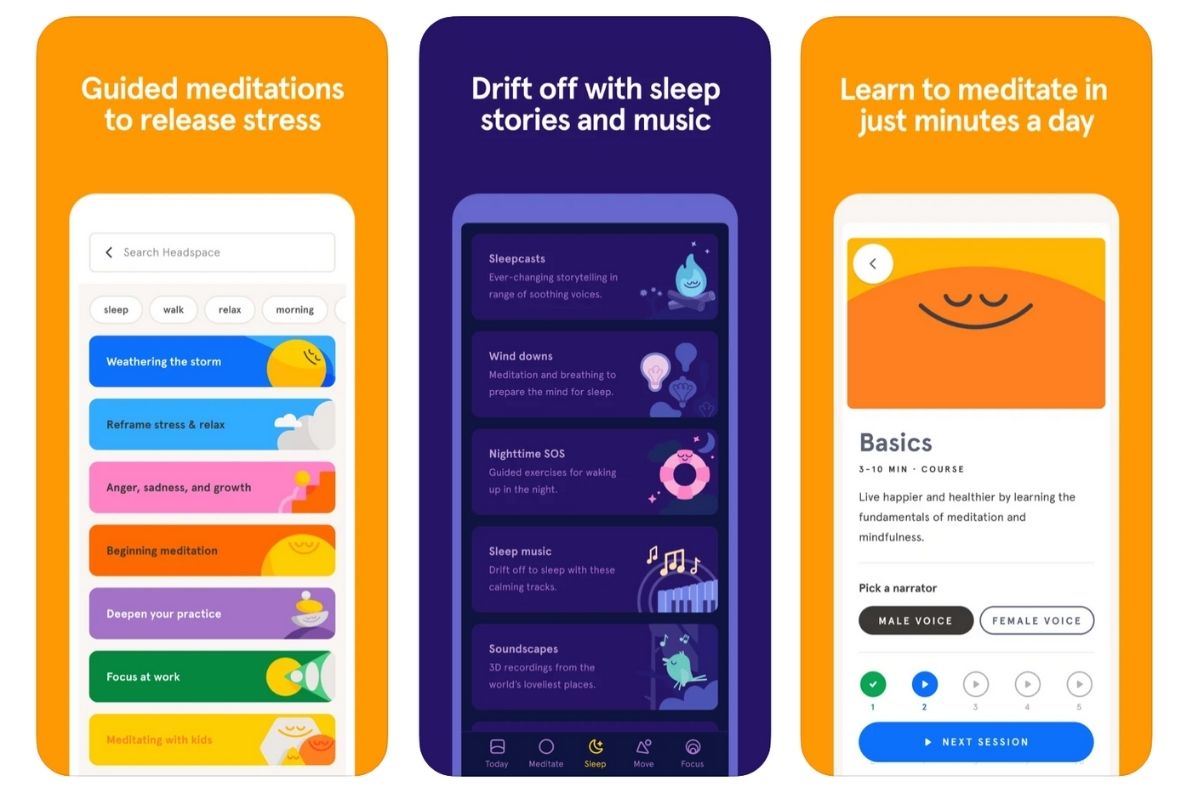 Insight Timer – best app for group meditation
Insight timer includes guided meditations and talks. Featuring some of the world's top meditation and mindfulness experts, neuroscientists and psychologists. With 80+ new free guided meditations added daily, that can be selected by time helping you start your meditation journey.
Though there are many differences, Calm, Headspace and Buddhify are very similar. However, Insight timer is a different app altogether. It focusses on the community feature, to help you stay motivated. Insight timer includes 30'000 meditations. Even for free you can access nearly 3000 sessions. However, the only downside of the app is the time it may take to find the right meditation session you want.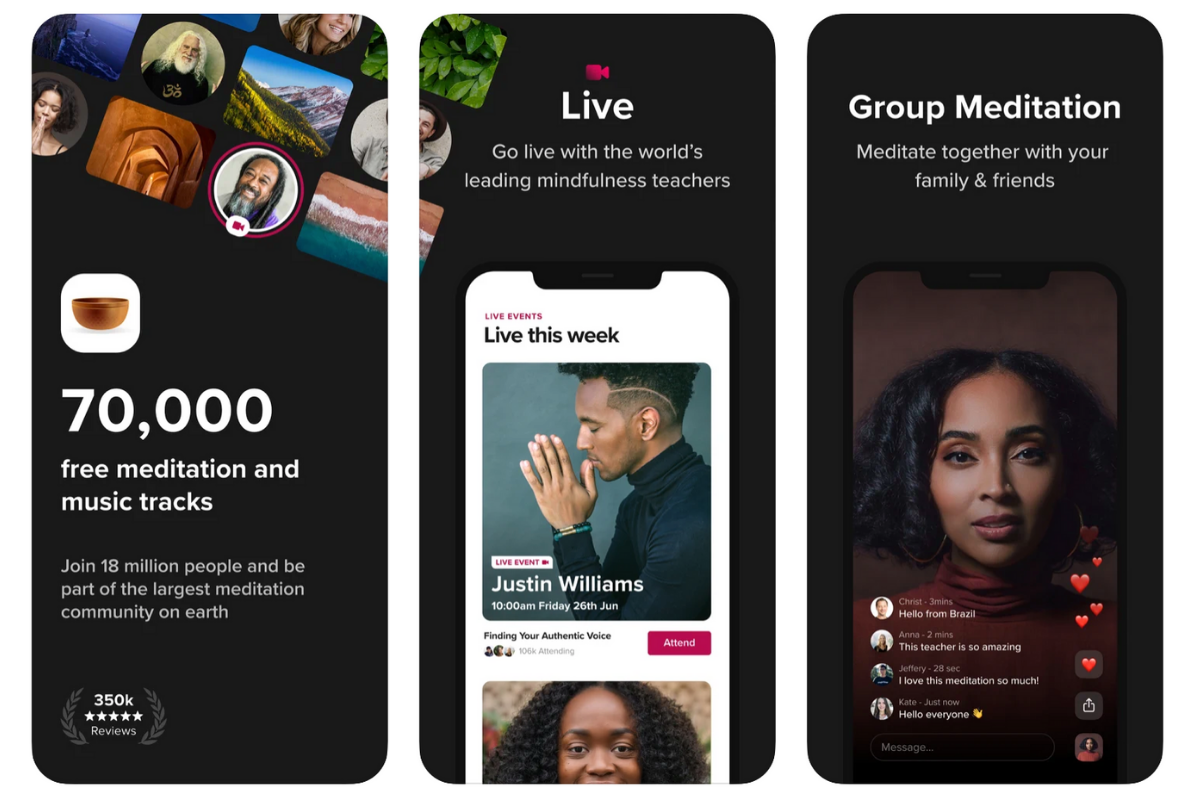 Buddhify – best meditation app for on the go
Buddhify is aimed at busy urbanites. Whether you're at the gym, walking, commuting or home. You can pick a style of meditation and choose from the options of voices available. You can even meditate with a friend through their two-player meditation mode. It's a great app with around five hours of material to sift through. However, unlike Headspace and Calm, it isn't updated daily with new materials. We recommend this app for busy bees. It's a great choice for a bit of time out on a busy day.
Buddihfy is made for the urban lifestyle and city living. Helping you find a mindful moment wherever you may be. Whether you're completely still or meditating on the move. Showing you how to meditate at different times such as; whilst exercising or using the internet. It'll basically teach you how to mediate whilst you do everything you already do.
To conclude, compared to Headspace and Calm, Buddhify has many more unique features and is more compatible for someone with a busy schedule.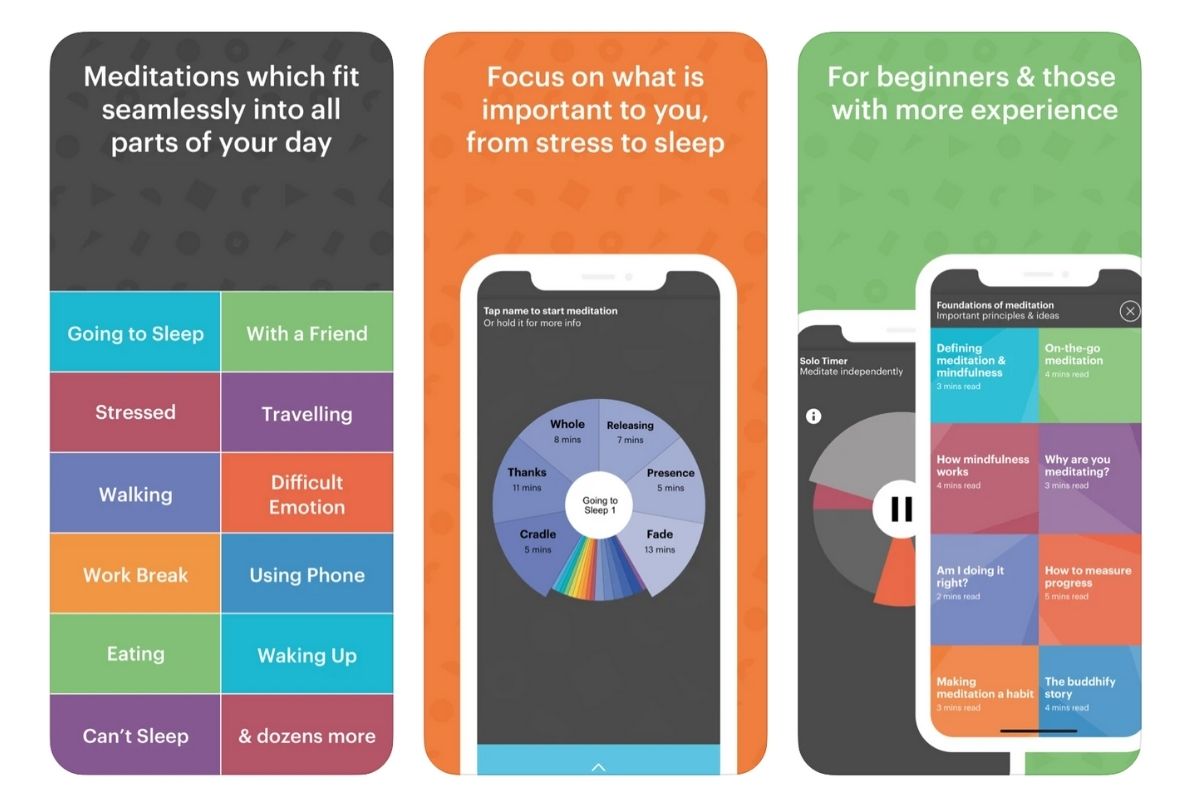 Simple Habit – best meditation app to reduce stress
If you struggle to keep a meditation routine, Simple Habit is for you.
Simple Habit includes a range of meditations for self care, spirituality, happiness and relaxation. It aims to help people stress less and achieve more. Something everyone could use a little support with. You can chose a favoured topic and get access to these materials for free.
It features 5 minute sessions, ideal for a busy schedule. The Simple Habit voices are better than Calm but not as good as Insight. Whereas, the app presentation isn't as good as Calm but better than Insight. However, it's as good as Headspace for developing a meditation habit.
To conclude, it does everything well and includes many options for wherever you may be in your meditation journey. For access to the 2,000+ meditations, purchase the subscription for £11.49/month, where you can access all the materials offline too.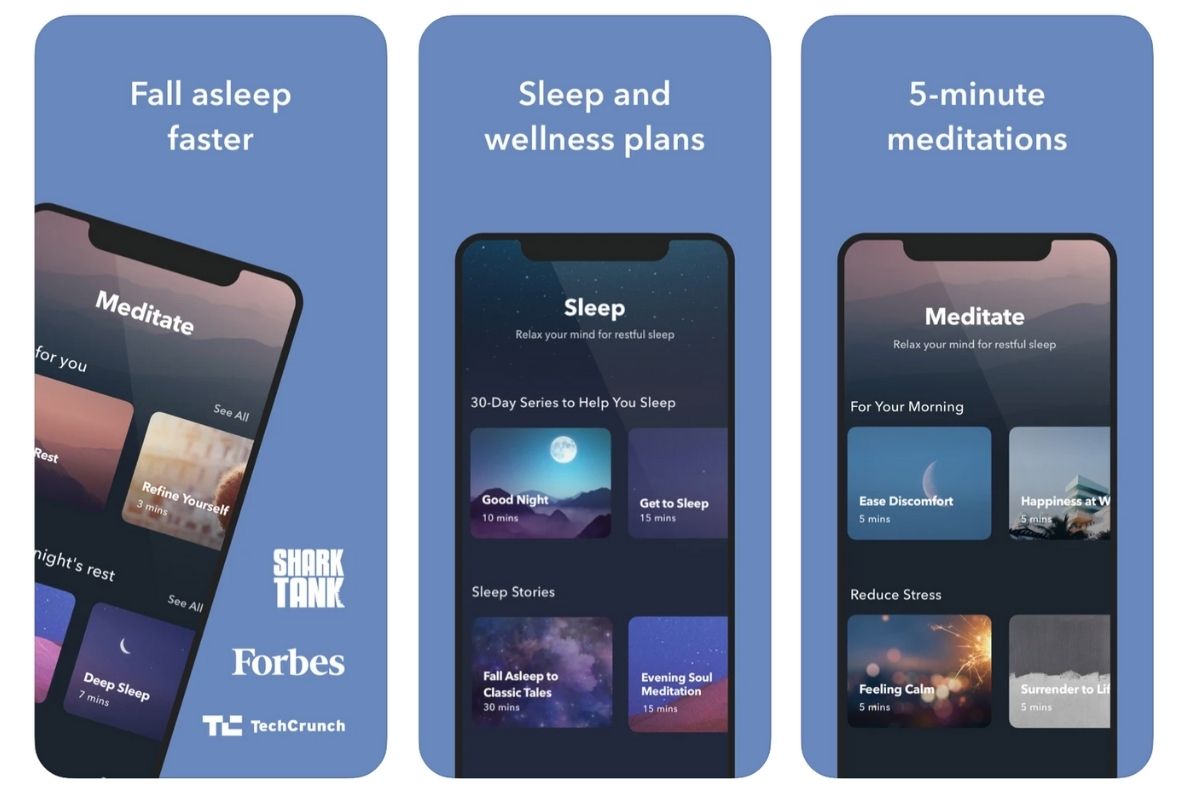 10% Happier – best meditation app for pros 
10% Happier was created as a meditation app for skeptics. The name 10% Happier comes from the idea that meditation doesn't have to completely transform your life in order to be helpful. The focus is on the little benefits. Most of the content is organised into courses. Each focusing on a specific topic, featuring a short videos and a guided audio meditation. Additionally, 10% Happier includes instructional videos and personal coaching from real life experts.
To conclude, compared to Calm, 10% Happier a bigger variety of meditation sessions and varied content, for an all round purpose.
Priced at £72 a year, it's one of the best mindfulness and meditation apps out there.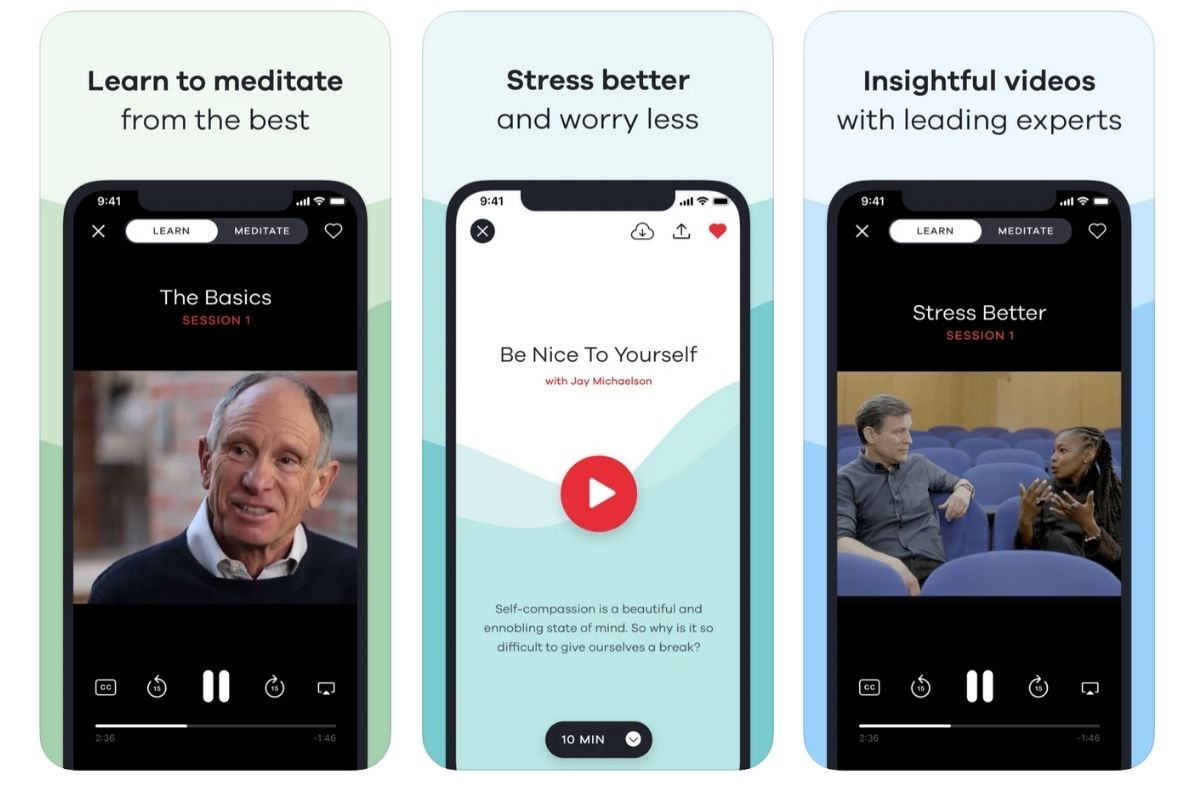 Aura – best app to increase mood
Aura is a happiness booster. With thousands of personalised meditations, guided and unguided, life coaching and stories. Whatever mood you're in, there will be something for you on Aura.
Aura helps you develop a positive mindset throughout the day. With beautiful app presentation and advanced functionality. Additionally, Aura even predicts what meditation you'd be into through your demographic and mood, making the user experience a breeze.
You can try Aura for free with a three minute meditation a day. If you'd like to unlock more meditation you can subscribe to premium for £7.99/month.
In summary:
Aura – best app to increase mood
10% Happier – best meditation app for pros
Buddhify – best meditation app for on the go
Insight Timer – best app for group meditation
Calm – best meditation app for sleep and relaxation
Simple habit – best meditation app to reduce stress
Headspace – best app for daily meditation
If you liked this article on the best meditation apps, read where to start with meditation.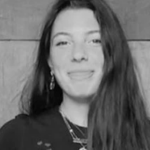 Born and bred in London and an avid vegan, Demi has explored most of the hidden vegan spots in London and is on a mission to try them all. Her experience working for wellness and vegan startups has enhanced her passion for health trends and vegan food. Her time is mostly spent in vintage stores, painting or cleaning her growing sneaker collection. Her next goal is to earn her scuba diving license and hopefully explore oceans all around the world.