Running never goes out of fashion. Whether a spot of pounding helps you to meditate or make friends, remember a loved one, or set a new fitness goal, buddy up with a community that works for you. To help you on your way, here's our round up of the best running clubs to join in 2019 from the fun and feel-good to goal-orientated and athlete driven…
BLOKrun
The goal orientated one…
BLOK, the edgy East London gym, has launched BLOKrun, led by instructors, David Edgar and Hannah Almond. The pair have combined their expertise in running and yoga to develop a technical running program that spans a 20-week training period with the optional end goal of running the Hackney Half Marathon on 19th May 2019.
Split into three running groups based on speed, experience and goal finish time, BLOKrun welcomes all abilities, from the seasoned runner to the complete newbie. The training plan consists of paced runs, hill runs, interval training and distance running to equip runners with speed, power and endurance. Membership to BLOKrun is a one time fee. This fee includes entry to the Hackney Half, a high vis running harness, 20 running sessions over 5 months and complimentary hot drinks after each run in either of the BLOK cafes. To reserve your space email [email protected].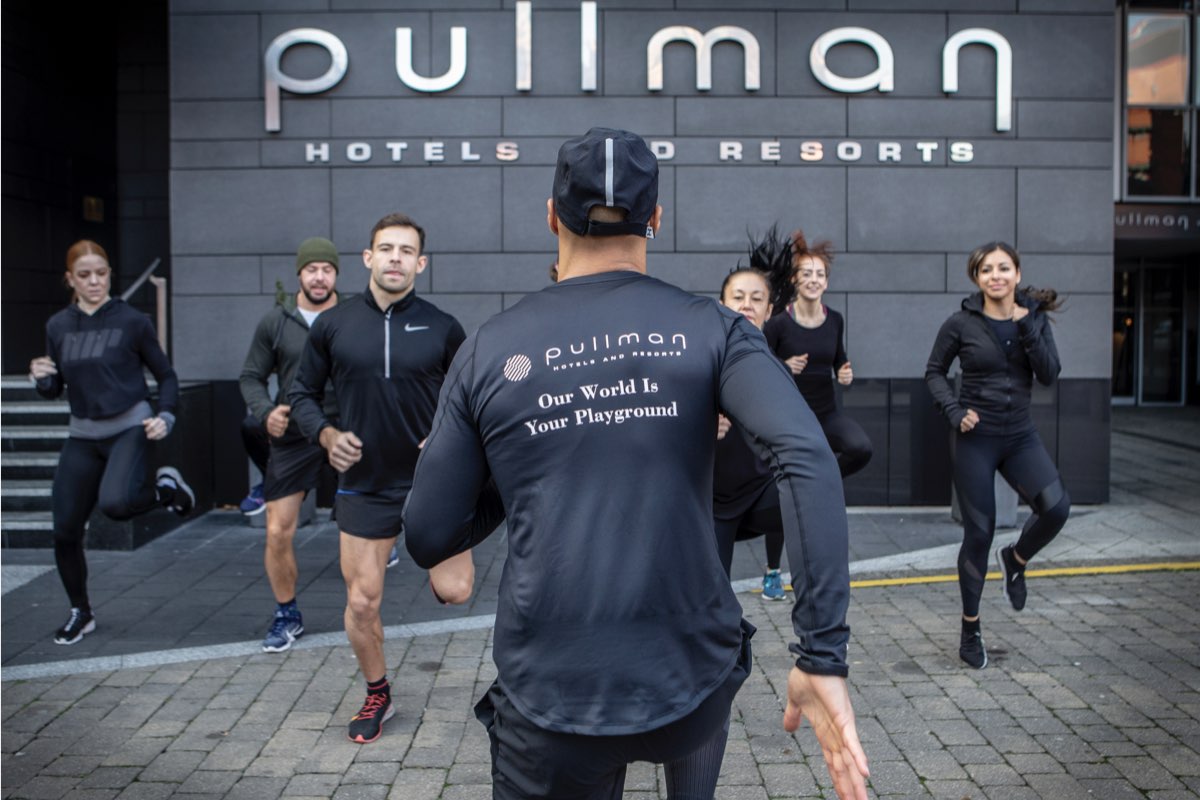 TrackLife
The athlete-inspired one
Pullman London St Pancras is launching an athlete-inspired Running Club in partnership with Track Life LDN on Tuesday 22 January. With performance running set to be one of the biggest fitness trends of 2019, Pullman has partnered with renowned fitness expert and Technogym Global Master Trainer, Rory Knight, along with Omar Mansour, who has trained under Great Britain coaches as an 800m junior athlete to offer you the chance to train like an elite athlete. The Running Club will run monthly from January until June and will see attendees meet at Pullman London St Pancras for a pre-run warm up before heading to Regents Park, with a route that will take runners via a number of London's iconic landmarks. After every session, runners are invited to refuel in the Pullman London St Pancras lounge, enjoy complimentary nutritious refreshments, followed by a Q&A session with leading wellness experts. To register, e-mail your name and number to [email protected]. No joining fee is required. Spaces will be held on a first come, first serve basis.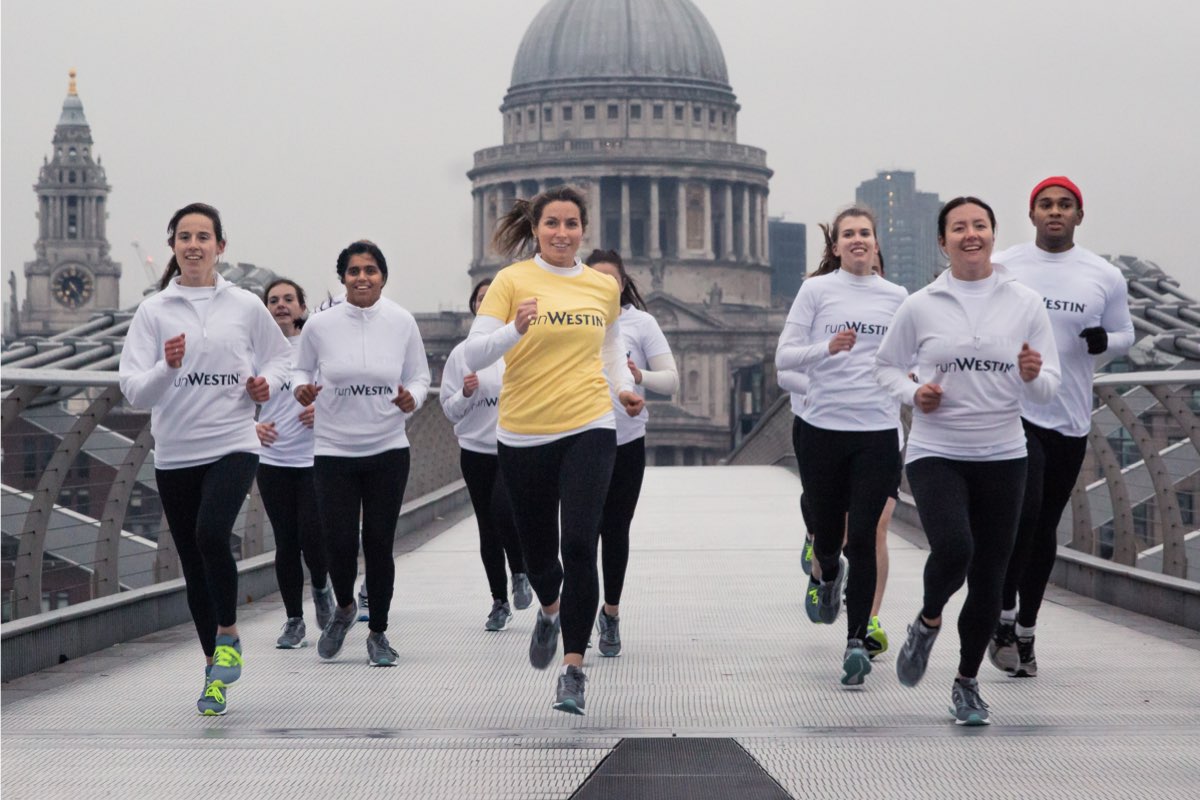 Rise & Run
The early morning one
Rise & Run is a new collaboration between Westin Hotels & Resorts and Charlie Watson, AKA The Runner Beans. It aims to empower Londoners to rise early, and seize the working day ahead. Open to beginners and experienced runners alike, the free 5K Rise & Run along the River Thames encourages runners to tune out from their hectic schedules. The monthly Rise & Run club takes place on the first Tuesday of every month at 7:00am and begins on the South Bank, opposite the site of Westin Hotels & Resorts debut UK site, giving runners the chance to see the highly anticipated wellness hotspot evolve. RSVP to [email protected].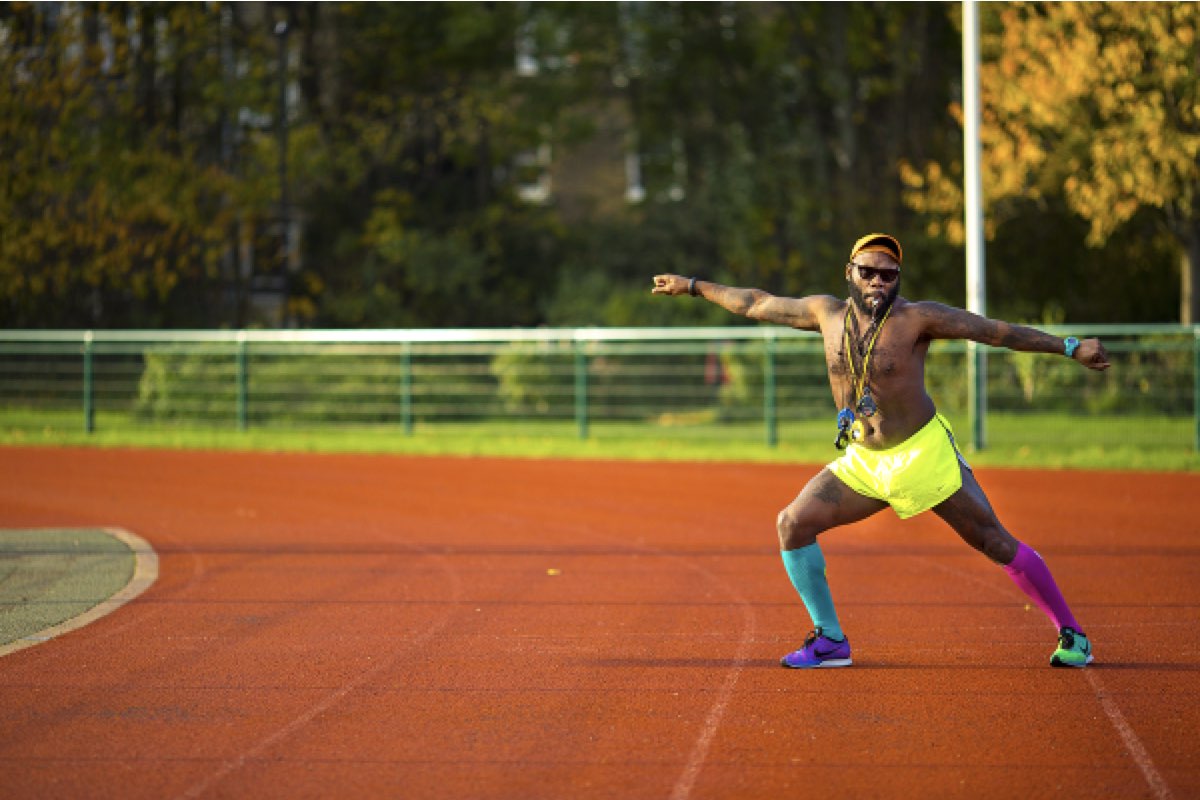 Track Mafia
The friendly one…
Like minded souls in search of speed. Join in the action on Thursdays 6:30 – 8:30pm at Paddington Recreational Ground. This is a group of runners who consider themselves family rather than club mates. A driven yet relaxed group of young, diverse and talented runners who congregate in West London every week to catch up, build friendships and train hard – made all the more worthwhile by the group's charismatic founder, Beefy. If you like his energy, you can also find him in the studio for Endurance and Forge at Ministry of Sound Fitness. Expect epic playlists of pop mixed with beats and bass. Find out more.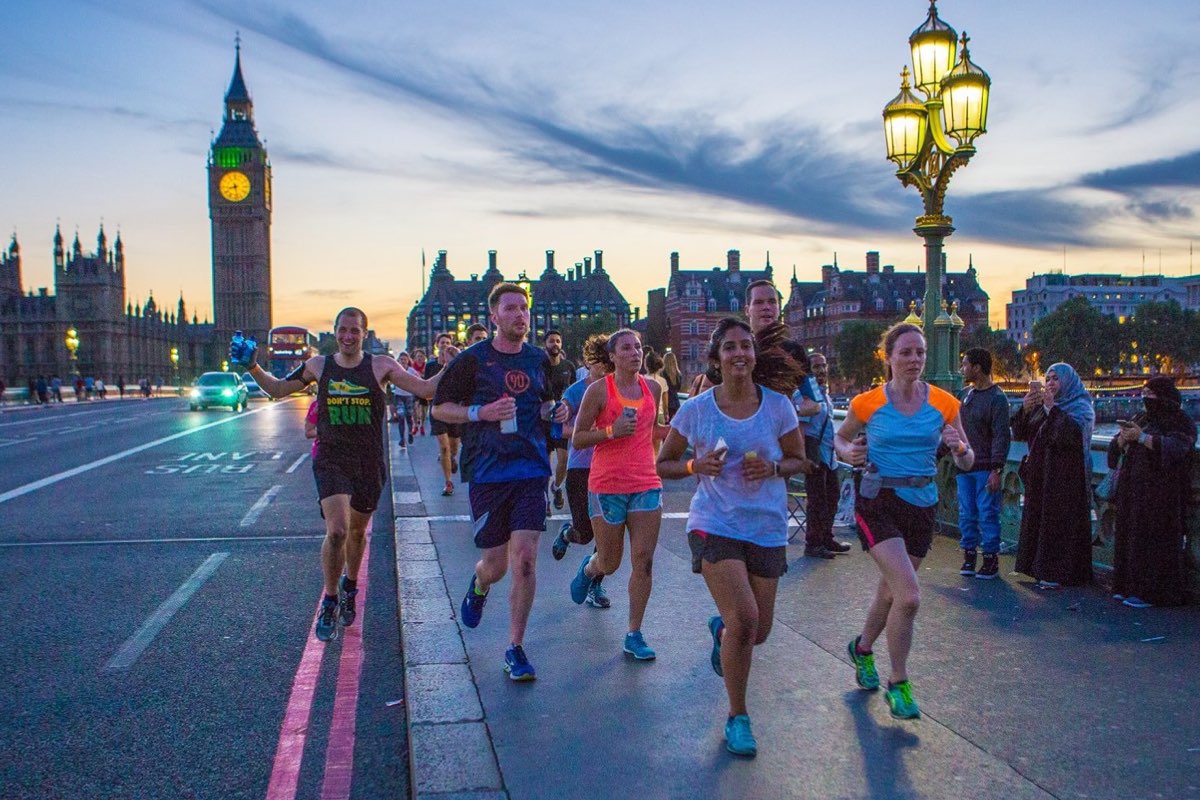 Midnight Runners
The healthy hedonist one…
Are you a healthy hedonist who loves nothing more than a fitness rave? Meet a crew of runners who earn their after party by racking up a 10K. Join them for weekly runs and bootcamps around London every Tuesday at 7.30pm. Or sign up to a midnight music run that always ends on the dance floor. The first two events are 'no strings attached'. Download the myCrew app and sign up for one of their events. After two free events, sign up to become a part of their global community. Find out more.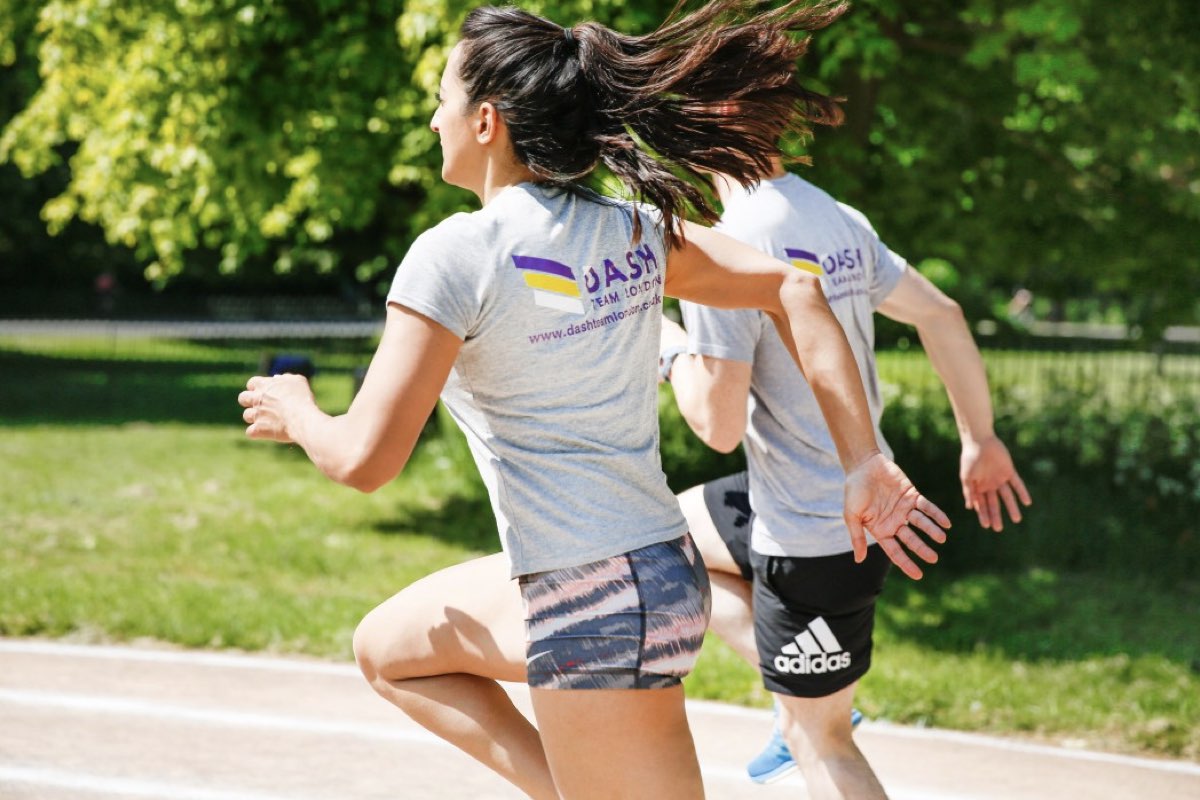 DASH
The speedy one…
Do you hate long distance running but love convenient, 30 minute workouts? Try DASH. A running collective that aims to re-educate you on the basic skills of running. Designed and instructed by track athletes, the 30 min sprint classes have been tailored with effective running drills and techniques to enable you to go faster, for longer, effortlessly. Sign up for your first free class. Find out more.

Run Dem Crew
The secret one…
OK, so they're technically not a running club but a family and a community who run hard, run fast and run strong. Formed in the winter of 2007 by DJ, poet and writer Charlie Dark, as an alternative to more traditional running clubs, Run Dem Crew has grown from a casual run around the neighbourhood with friends to a multifaceted organisation with fingers in many creative pies. Whether you're a marathon veteran or taking your first steps towards your first race, the Run Dem Crew caters for runners of all abilities with runs split into groups according to fitness and pace. Email them to find out how you can get involved.
Main image: Felix McCabe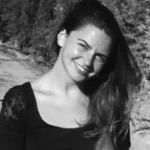 Hettie is the editor and co-founder of DOSE. A keen runner, she's also partial to a blast of high-intensity and hot yoga. A country girl at heart, she divides her time between London and the lush rolling hills of North Devon. When she's not jetting off on her next adventure, Hettie can be found in a candle-lit alcove with a laptop, a spaniel and a full bodied Malbec.