You love a good workout but not what it does to your hair. Sweat coupled with frequent washing can wreak havoc on your strands and your scalp, so it's essential you use a high-quality shampoo. DOSE have found the perfect haircare products for your post workout shower, that are good for you and the planet.
JĀSÖN is known for producing natural, vegan and cruelty-free everyday shampoos and conditioners.
Each new and improved formula features a unique blend of botanical extracts, vitamins and proteins designed to keep every hair type at its best look and condition. And for just £6.99? You can't go wrong.
What Shampoos Fitness Pros Use During Their Post Workout Shower
But don't just take our word for it. Here's what four women who sweat for a living have to say…
Chiara Becuti, Head Of Pilates And Barre At Fly London
"I use JĀSÖN Thicken & Restore Biotin & Hyaluronic Acid shampoo and conditioner because after months of sweaty live workouts during which I constantly kept my poor hair in a ponytail it has lost all its usual brilliance. It brings your hair back to life, making it look shiny and strong again. And it keeps my hair smelling good and looking fresh even after working out."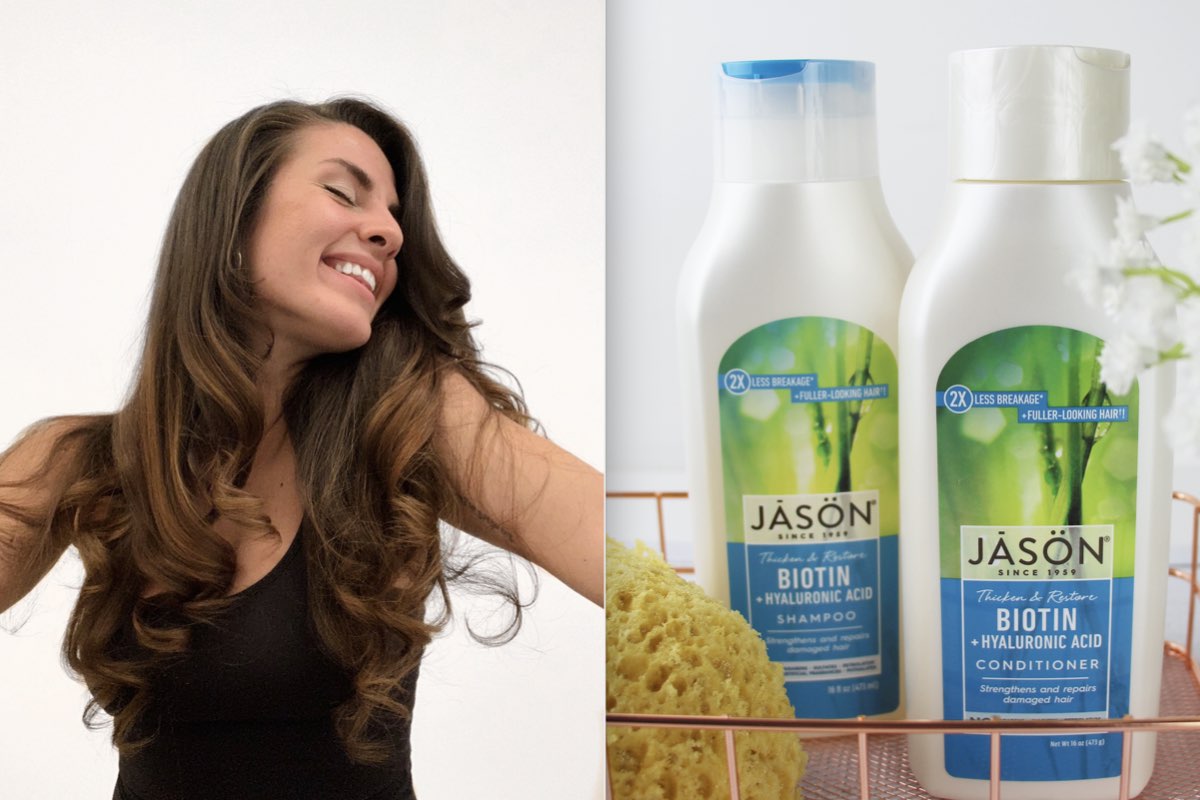 "I dance at least 10 hours per week. It's the best form of movement for me and it keeps me alive and empowered. But this means my hair is always mega sweaty and it loses a lot of its natural goodness from having to wash it so often. A friend introduced me to JĀSÖN products and I simply love them. A massive plus is that all the products are free from nasties like sulphates and it's vegan, so cruelty-free. I use the Sea Kelp range of shampoo and conditioner, which tames my frizz, repairs split ends and keeps my hair shiny. I now look forward to my post workout showers as my hair feels stronger and nourished."
Ellie Watson, Trainer At Core Collective
"For strong and healthy hair I use the Jojoba and Castor Oil shampoo and conditioner for my post workout showers, which is the perfect deep and gentle cleanse after an intense, sweaty workout. I love that it's cruelty-free, all-natural and has no nasty chemicals. It really does leave my hair looking and feeling fantastic – and it's kind to my skin. My hair has never been so healthy and manageable: it's thicker, longer and has a beautiful glossy shine. Plus, at £6.99 you can't beat how affordable it is!"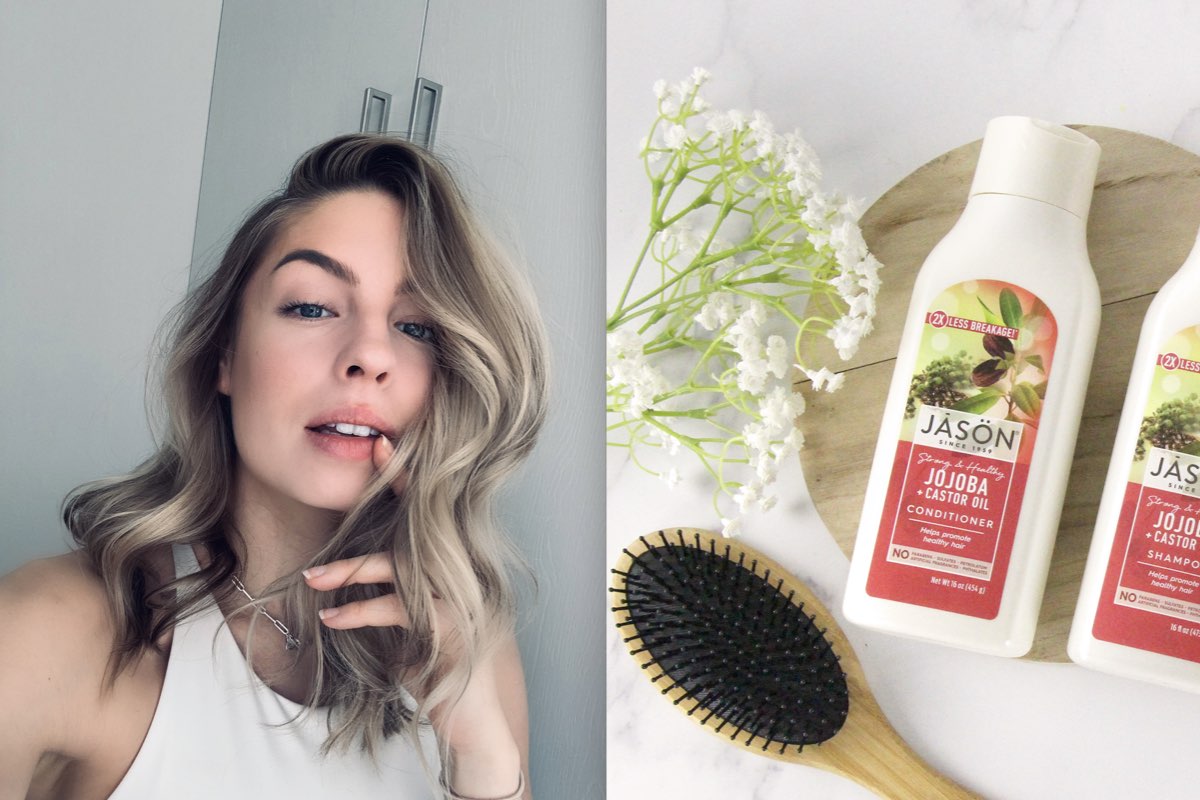 What Keeley Dann,Trainer At Core Collective, Uses Post Workout
"I love the Aloe Vera & Prickly Pear shampoo and conditioner for dry hair. The shampoo cleanses whilst still moisturising, which is sometimes a struggle with a shampoo, and I only need a small amount for it to lather up. The conditioner is also very moisturising and leaves my hair soft, shiny and less frizzy. They smell gorgeous, too. Perfect for my post workout shower."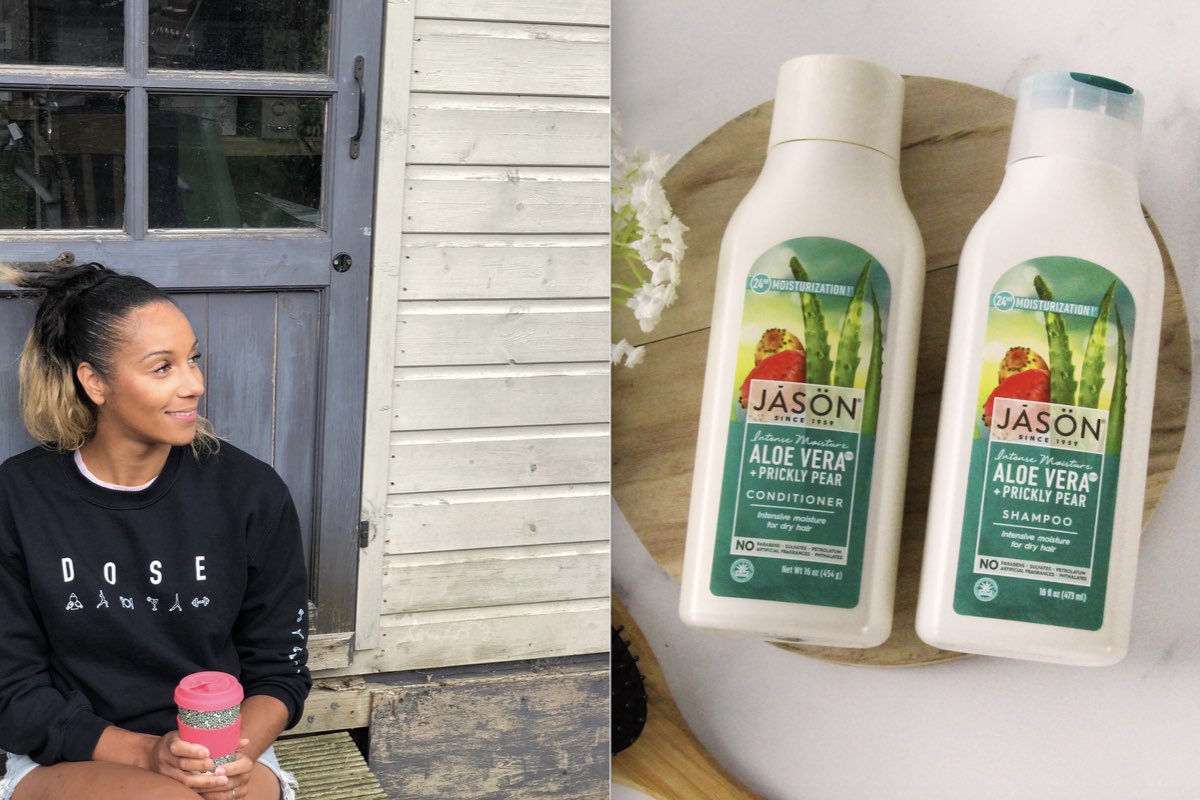 We've teamed up with JĀSÖN to offer DOSE readers 20% off everyday shampoo and conditioners. Simply use code Jason20 at the checkout. Offer valid until 31st December 2020. Not valid in conjunction with any other offers
This is a partnership feature with JĀSÖN.
Enjoyed this article on The Best Shampoo For Your Post Workout Shower? Read 5 Tips And Tricks For Post Workout Success.
Get your weekly DOSE fix here: SIGN UP FOR OUR NEWSLETTER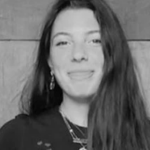 Born and bred in London and an avid vegan, Demi has explored most of the hidden vegan spots in London and is on a mission to try them all. Her experience working for wellness and vegan startups has enhanced her passion for health trends and vegan food. Her time is mostly spent in vintage stores, painting or cleaning her growing sneaker collection. Her next goal is to earn her scuba diving license and hopefully explore oceans all around the world.