There's nothing quite like a spot of afternoon tea, and we Brits do it so well. Tea itself has a whole host of antioxidant benefits, so that's the health box ticked, and as for all the goodies it comes with, well, that's sheer hedonism.
Don't waste your time or splurges on basic tea, though: Charlotte has rounded up the five coolest teas in town.
Frida Kahlo-themed tea at the Lanesborough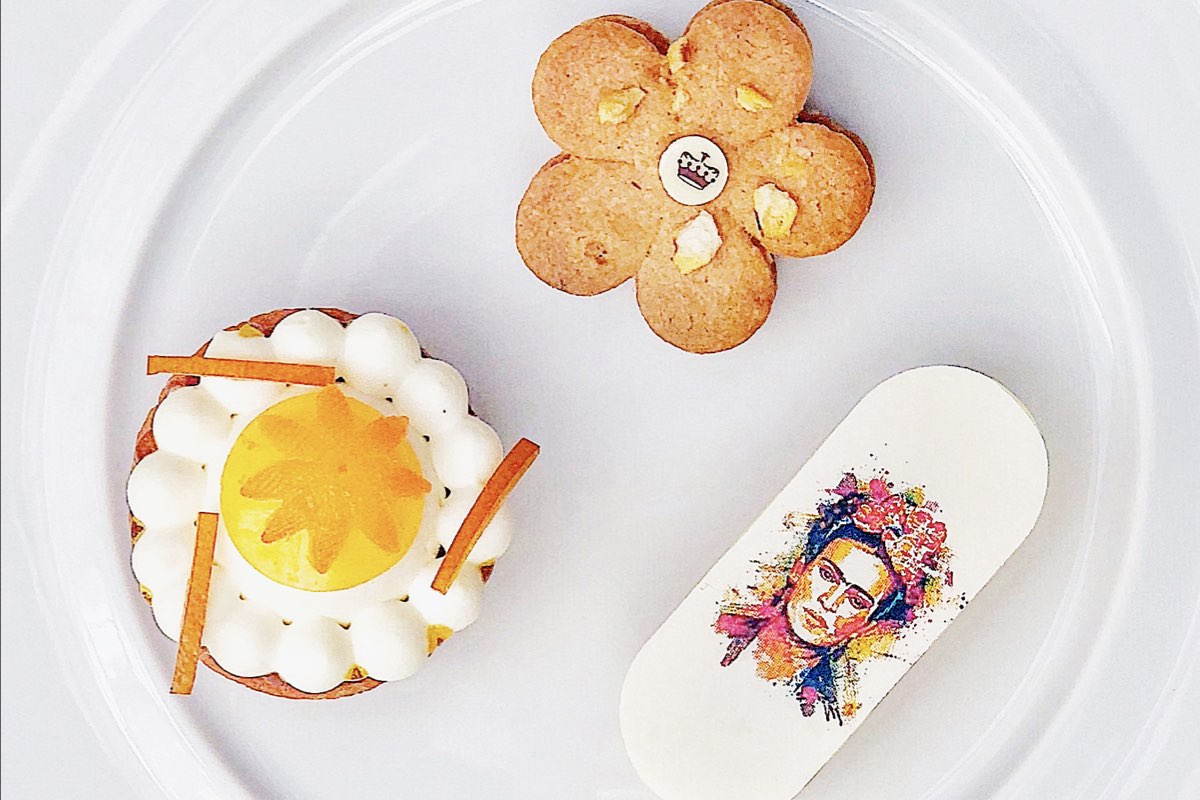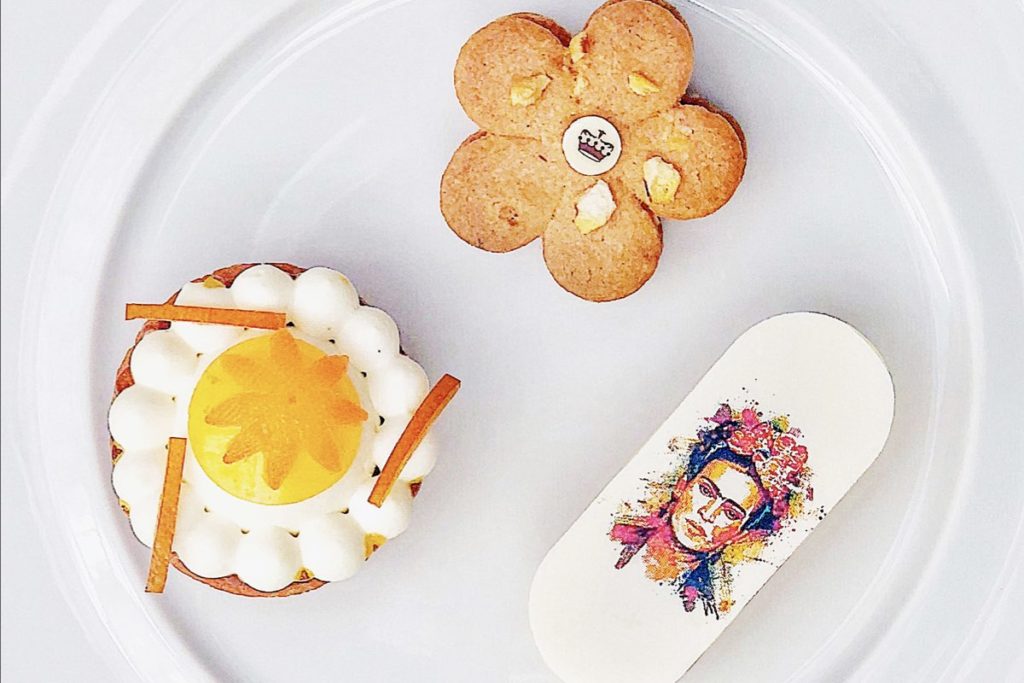 The Lanesborough is celebrating the Frida Kahlo exhibit currently on at the V&A museum. Its new tea is inspired by the colours, shapes and textures used by the Mexican artist, created by the Michelin-starred Head Pastry Chef Gabriel Le Quang. It's certainly tea with a twist. We went along for Mexican spiced hot chocolate and pastries including corn sablé with dulce de leche and Margarita Baba made with agave and tequila. The updated carrot cake is decorated in vibrant Frida-esque style with passion fruit and raspberry. It's not just gimmicky: food is really of a great standard here, and the corniced room is spectacular. Wash it all down with champagne or even a Mexican Margarita.
Find out more here.
Mad Hatter tea at the Sanderson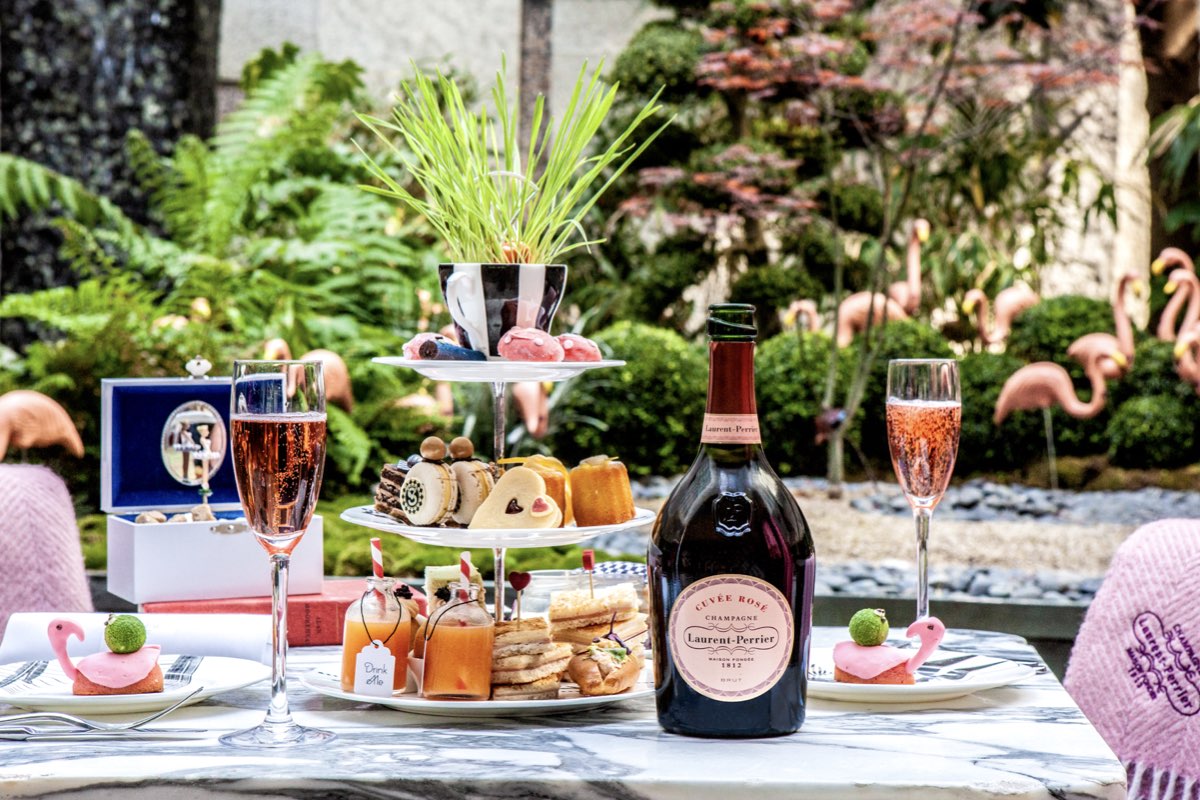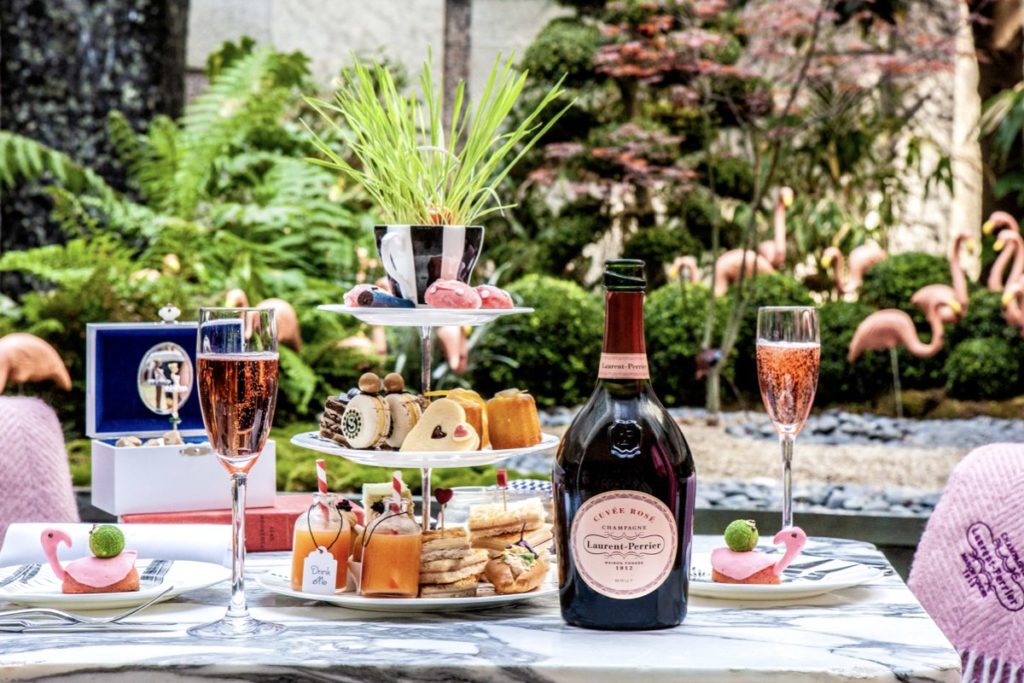 This tea will transport you to another world. The ultra modern, chic Sanderson hotel hosts this Alice in Wonderland-themed tea, and no detail is left untouched. Menus are written inside old vintage books and all the treats are themed accordingly. Savoury fans will enjoy the Stack of King of Hearts croque monsieur, while sweet lovers won't go far wrong here either. Tuck into Wonderland marshmallow magic mushrooms, the Queen of Hearts rose and strawberry jammy dodger and the Mad March Hare vanilla pocket watch macaroon. Sugar is served in a music box complete with twirling ballerina, and the charming courtyard is currently full of pink plastic flamingos. Watch it down with a Drink Me potion – or a glass of Laurent Perrier, if you're so inclined. We certainly are.
Find out more here.
Tipsy Tea at Mr Fogg's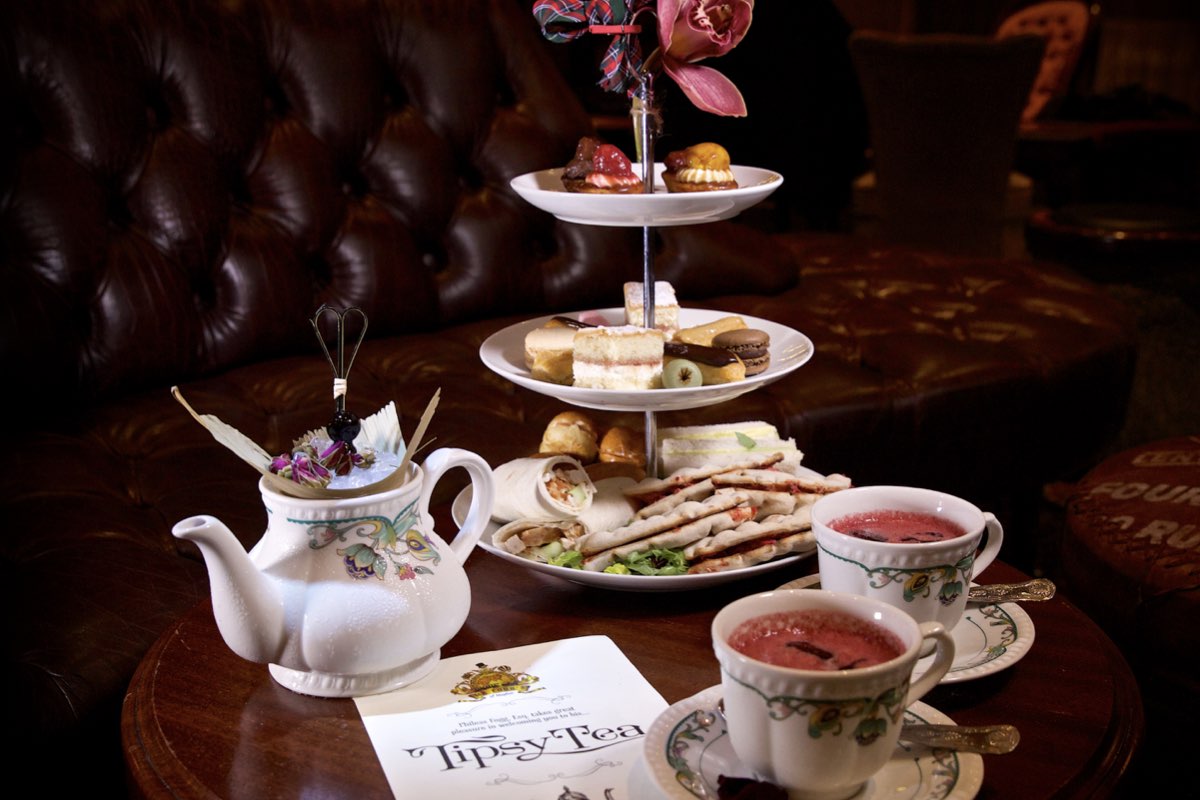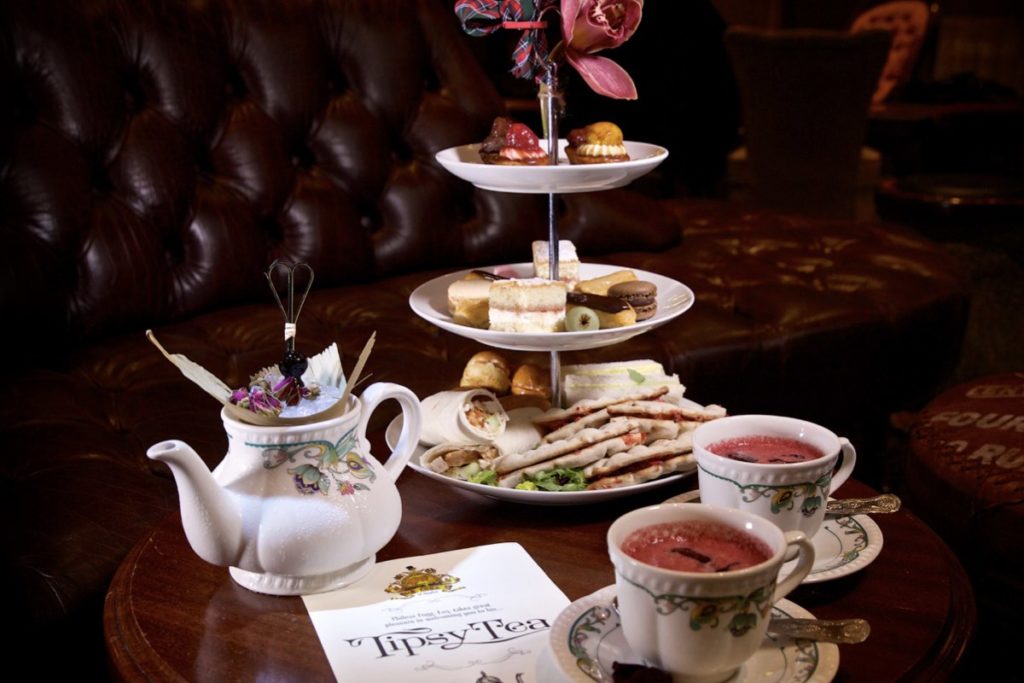 Mr Fogg's Residence is about as quirky as it gets – just entering the premises is special. It has a dark, eclectic décor (think taxidermy, penny farthings, and Queen Victoria paraphenlia) and a no less intriguing weekend tea on offer. Choose from a vodka or champagne based pot of 'tea' (read: cocktail) and go for the bottomless option if you're feeling up to it. Tuck into hearty sandwiches, custard tarts and chocolate brownies, and be sure to have a session with the magaician who comes round the tables. It's truly a different era in here, and a tea that you won't forget in a hurry.
Find out more here.
Indian Tea at Talli Joe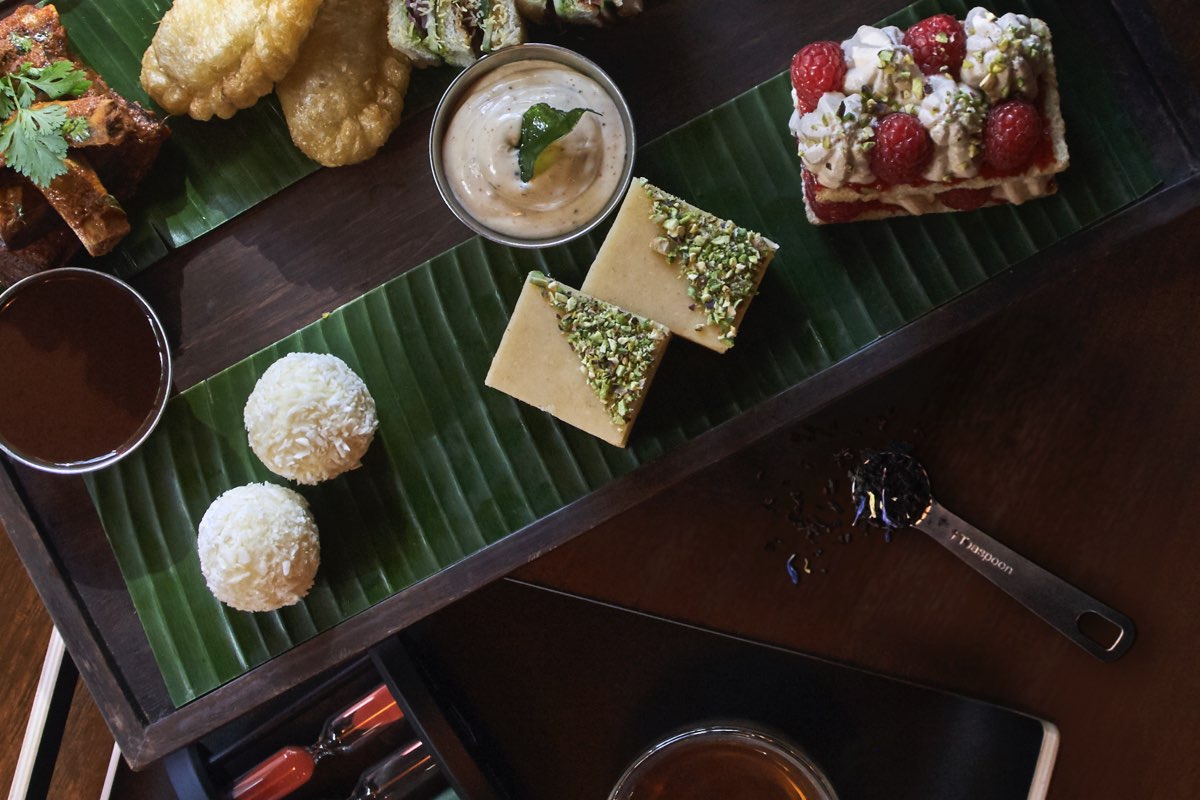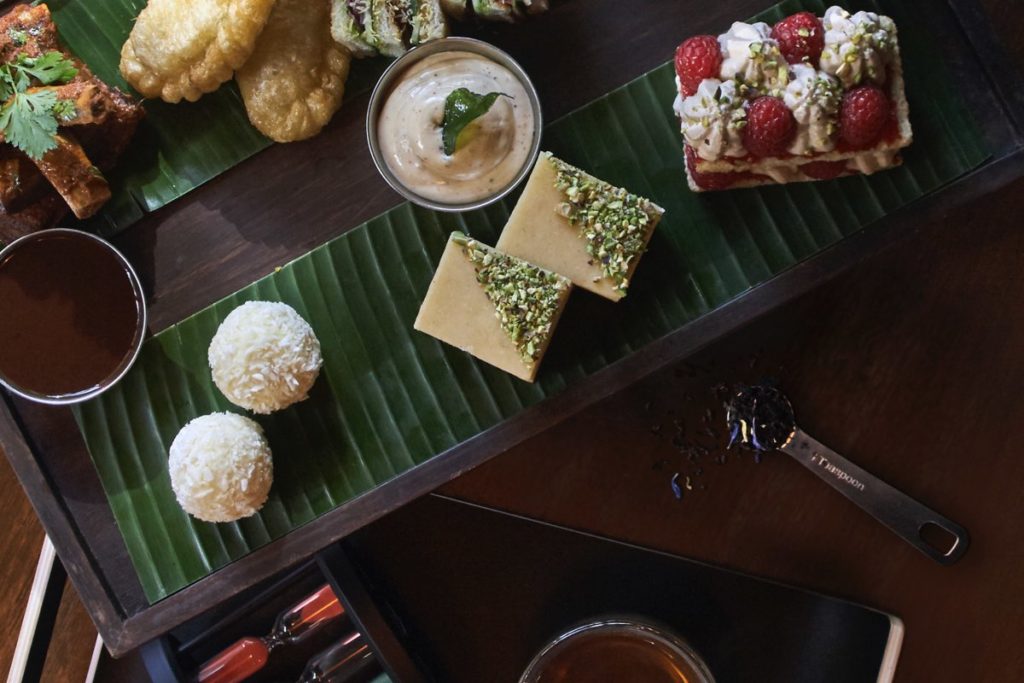 According to tea brand Pure Leaf, Brits are currently all about pairing tea with unexpected foods. So, Pure Leaf has partnered up with Indian restaurant Talli Joe on a limited edition Indian afternoon tea. Expect tea infused desserts and tea pairings with unexpected savoury food. Main fare includes paneer pakora, Bombay sandwich, laal lamb ribs and shaphale. For dessert, try the Berry Malai paired with Earl Grey, and don't miss the Himalayan Darjeeling Tea-infused carrot and milk barfi cake. It's certainly different.
Find out more here.
American tea at CUT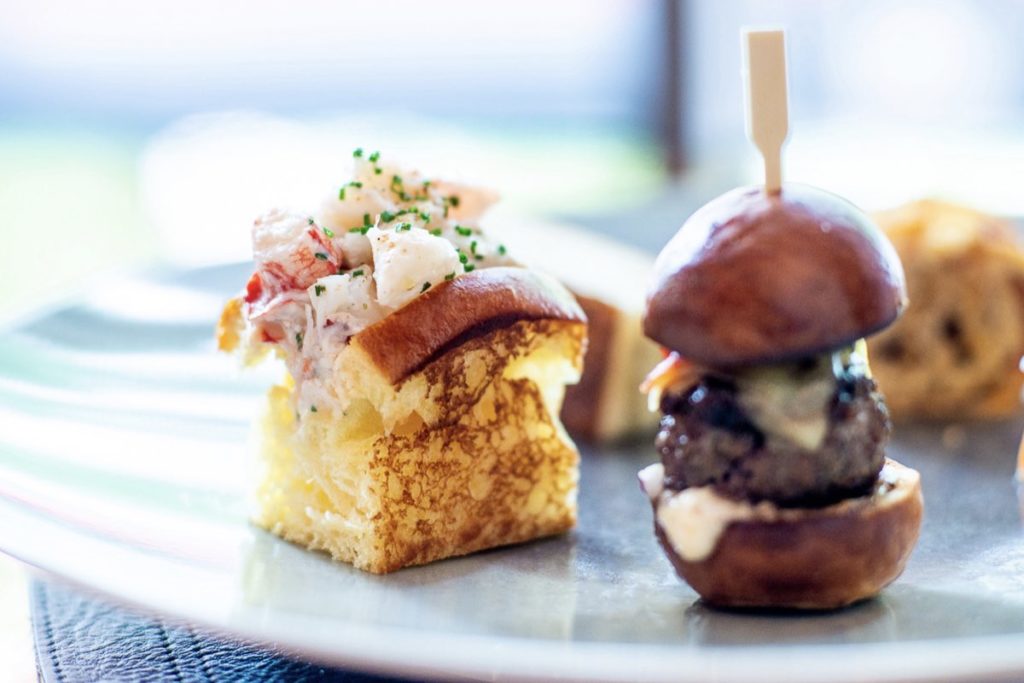 CUT at 45 Park Lane has launched an American take on traditional English afternoon tea, with a luxurious twist. Forget finger sandwiches. Here, it's all about Black Truffle Grilled Cheese, Tuna Tartar "sandwiches" and Wolfgang Puck's Oscarworthy Wagyu Beef Sliders. There's a sweet course, too: Cola Cake & Caramel Corn, "Cheeseburger" Macaroon and Peanut Butter & Jelly Twinkie. With Cakepops to finish off, and serious tea cocktails to boot, you'll leave here absolutely stuffed and on a total sugar high – in a good way.
Find out more here.