Whether pounding the treadmill or racking up your 1,000 steps between meetings, your feet take a bashing on a daily basis. Give them the care and attention they deserve by visiting the fairy godmother of pedicures. We sent DOSE contributor Charlotte along to put her magic to the test…
As we head into summer, and my slides and wedges beckon, I decided to take myself to Margaret Dabbs for a medical pedicure.
Located just off Marylebone High Street on New Cavendish Street, Margaret Dabbs was established in 2008, and was one of the first in the game to really look at both health and beauty when it comes to feet.
It's a clean, bright space that feels reassuringly clinical with its white decor, albeit with Margaret Dabbs' infamous yellow and purple packaged own-brand products dotted around. What it offers is an incredibly thorough pedicure, that is performed by a podiatrist rather than a beautician.
My charming podiatrist Laura asks me about any aches and pains. Despite me thinking I have none, it turns out I have dry skin and several callouses, which is common. I also apparently tread very hard on my feet, leading to extra dry skin on the heels and side of my metatarsals, where the majority of the pressure is. Using her medical knowledge in a way a beautician couldn't, Laura tells me I could add an insole in my shoe, that would compensate pressure points and support the areas I don't use as much.
The treatment
Now, into the 45-minute treatment. Margaret Dabbs uses different instruments to those of a regular pedicure, and better still, policy is to use a fresh blade for each client, rather than just disinfecting in between uses. My existing month-old polish is removed before Laura trims my toenails.
Next, she gently buffs down the cuticles using a handheld machine that makes lots of noise but causes no pain. Cuticles should never be cut, she tells me, as their function is to be a barrier to protect the nail. You should push them back or sand them down instead.
Next, Laura buffs my toenails. I'm shocked at how shiny they become, so much so that I'm quite happy to leave them unpolished, which I never do, but they look totally groomed.
Laura then takes a scalpel to any dead skin, carefully removing it from the toes, the heels and the sides of my feet. Never use a razor, she says – it's hard to be precise and you can end up removing healthy, living skin as well as dead bits.
It's also important to do a pedicure treatment entirely dry, Laura tells me, as I notice I haven't soaked my feet as I would normally do. "Otherwise, the water makes it hard to see the dead skin, and it becomes softer, so it's hard to be accurate in exactly what you're taking off," she says.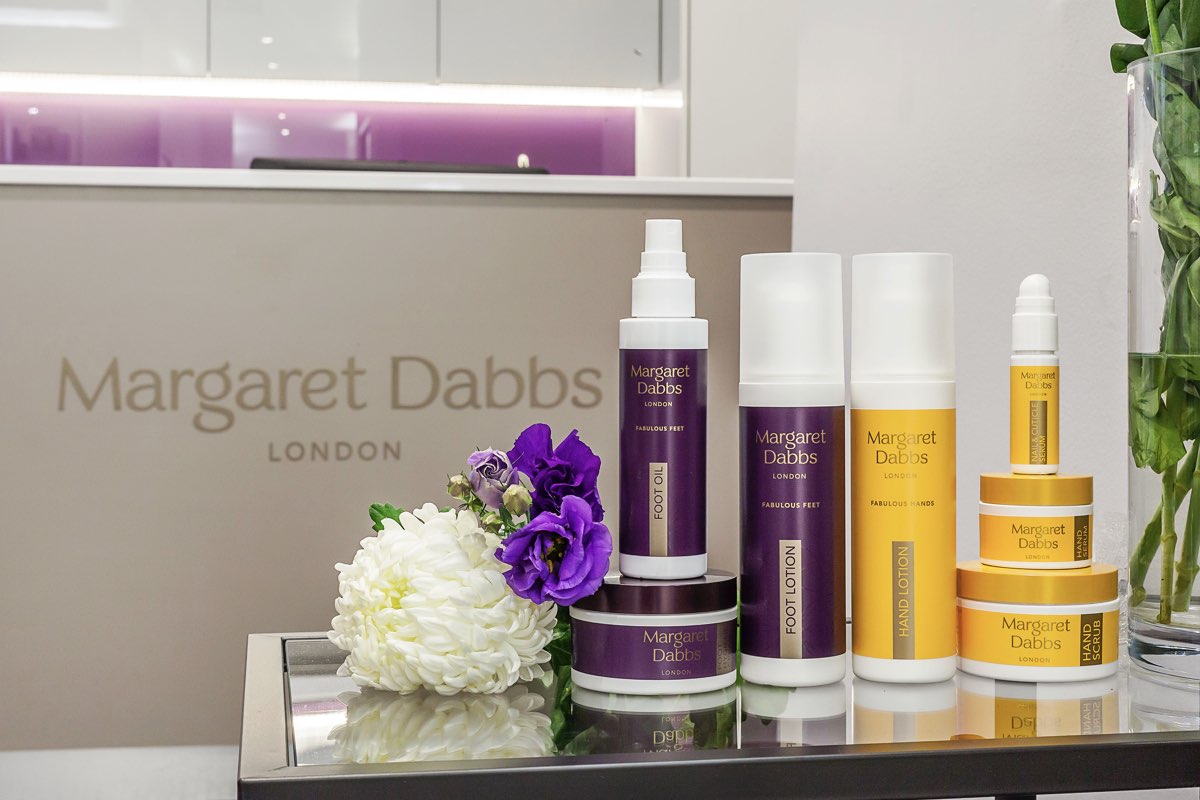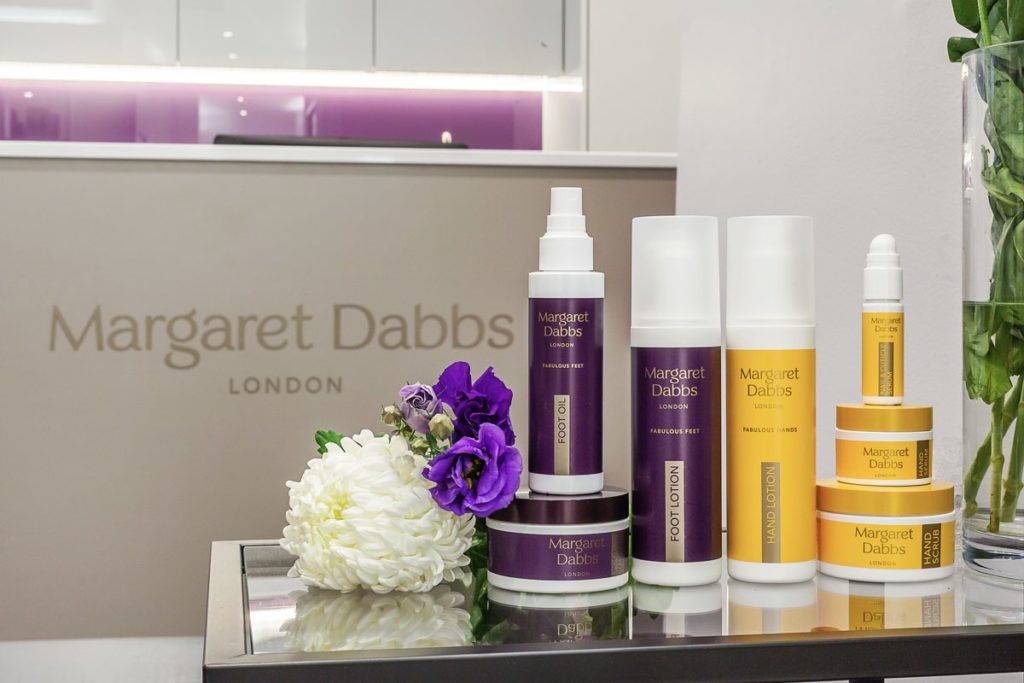 Common concerns
I ask Laura why people tend to come to Margaret Dabbs and essentially, it varies. "We have about 60 percent female and 40 percent male clients," she says. Women often come for preventative measures, whereas men come for an issue. The most common issues across both genders are corns, ingrown toenails and fungal infections. If there's a problem that requires regular treatment, like fungal nails or verrucas, clients come every four to six weeks, but otherwise visiting every eight to 10 weeks is sufficient.
My nails are very dry, Laura says, with white, flaky bits, which it turns out are a symptom of permanently coating my toenails in polish. "It's good to give them a break – they need oxygen." We should always use a base coat and steer clear from polishes containing chemicals as much as possible, Laura says – Margaret's own-brand polishes are free from formaldehyde and contain Vitamin E.
Tools and products
After the scalpel, Laura uses a foot file made with crushed crystal to rub away at my feet, to reveal softer skin underneath. Now is the time to moisturise, she says: when it can really sink in. As for which product to use, the skin on our feet is so different to elsewhere on our body that we need a really strong moisturiser that can penetrate the tougher skin, and we should be doing so nightly. Other tips: always dry between your toes, as fungal infections love damp conditions, and use tea tree oil to prevent fungal infections.
What visiting Margaret Dabbs gave me is the most thorough and functional pedicure I have ever had, and a host of information to go with it. I even get a top tip from Margaret. Ladies, if you like your heels, but not the agony at the end of the night, listen up:"tape your third and fourth toes together. There's actually a nerve in between these toes which contributes to foot pain, but strapping it to the other toe alleviates this pressure.'
While I may not have reason to go regularly now, it is great to know it's on hand for whatever I may need in the future.
A medical pedicure is £85
Margaret Dabbs, 7 New Cavendish Street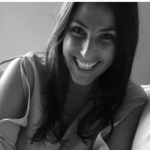 Charlotte is a London girl through and through. She sweats through spin and puffs through Pilates to justify trying the latest restaurants and devouring copious amounts of sweet potato fries, burrata and bread – preferably on holiday. Her favourite destinations include Italy, the Maldives and anywhere where the sun's shining and there's a strong breakfast buffet. She's obsessed with walking, visiting farmers' markets and reading. She's also learning to cook. Wish her (and her husband) luck.