The fitness-meets-period app every woman needs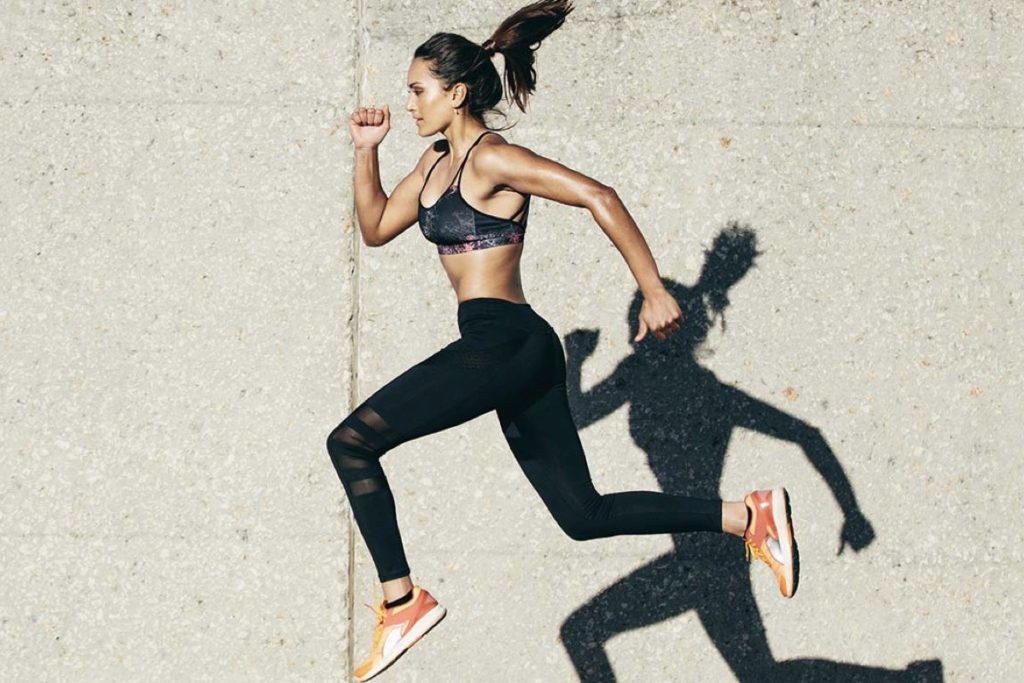 Working out and getting your period don't exactly go hand in hand. This is mainly because the former pairs best with chocolate, duvets and rom coms. But we all know that exercise makes us feel better. And with the help of FitrWoman, we can feel our best and exercise right, throughout our menstrual entire cycle…
FitrWoman's research, working with sports performance company Orreco, has shown that at different points of your cycle, different exercise, nutrition and recovery can best serve you. It's not case of just pushing through with a regular routine.
You use the app to track your cycle, enabling you to know how your hormones will be faring, say, next Tuesday – and hormones impact performance massively, which we're only just starting to really talk about. It will recommend the days when endurance training will best serve you, or strength, or cardio, and so on.
The science behind FitrWoman has been created by a woman, Georgie Bruinvels, which is why it really does seem to understand the female body and needs.
"I finished my PhD earlier this year on the female athlete, iron deficiency and heavy bleeding. During it, I worked with exercising women, and from speaking to them, I found so many were saying their period held them back and affected their performance – they were worried about things like cramps on race day and so on. It really highlighted to me that this wasn't being spoken about – we just accept it. So I spoke to Orreco, where I was working part time, about developing something," Georgie said to me.
She goes on, "hormones change constantly throughout our menstrual cycle. When you're on your period, hormone levels are at their lowest. Forget the whole 'just go to bed with a hot water bottle'. I would say exercising on your period is definitely good for you. In fact, on your period, we advocate that pretty much all exercise is good. High intensity training and strength training are better on your period and during the whole of the first half of your cycle than during the latter half, due to oestrogen levels. Throughout the second half of your monthly cycle, progesterone is higher, so endurance exercises are better. You should also increase intake of healthy fats – avocado, cheese, fish and so on. The way we use fuel at low moderate intensity completely changes throughout the course of the cycle. Towards the end of the menstrual cycle and when you're premenstrual is when you get cramps and bloating and so on, and sleep quality here is key."
What the app is great for is education, and also reassuring women they're totally normal.
"Cravings exist for a reason, so you don't need to feel weird or weak," Georgie says. FitrWoman not only finds the best exercise and foods to help ease period symptoms, it also maximises your body's ability when it's operating at peak functionality. So when, later in the month, you're knackered and bloated, you've planned accordingly.
It's all about arming yourself with knowledge, which in the long run, shouldn't only encourage exercise, proper fuel and relaxation, but also minimise your chance of injury. It's great to see tech being used to foster women's wellness in such a way. See you in the app store?
By Charlotte