In need of a spa wellness escape an hour from London?
You don't have to go traipsing all the way to Devon and Cornwall to get your beach fix this Summer. If you're fond of sand dunes and salty air…The Gallivant is practically a hop, skip and a jump from London. DOSE writer Ishbel reports on her stay…
The Gallivant is arguably one of the most easily reachable beach hotels from the capital, with two quick trains (approx. 1 hour) to Rye in Sussex followed by a short drive to the hotel. And not only is the hotel so easy to get to you can do it in your sleep, but take a gallivant over the sand dunes, and there you are, on Camber Sands; a gorgeous beach that stretches for miles.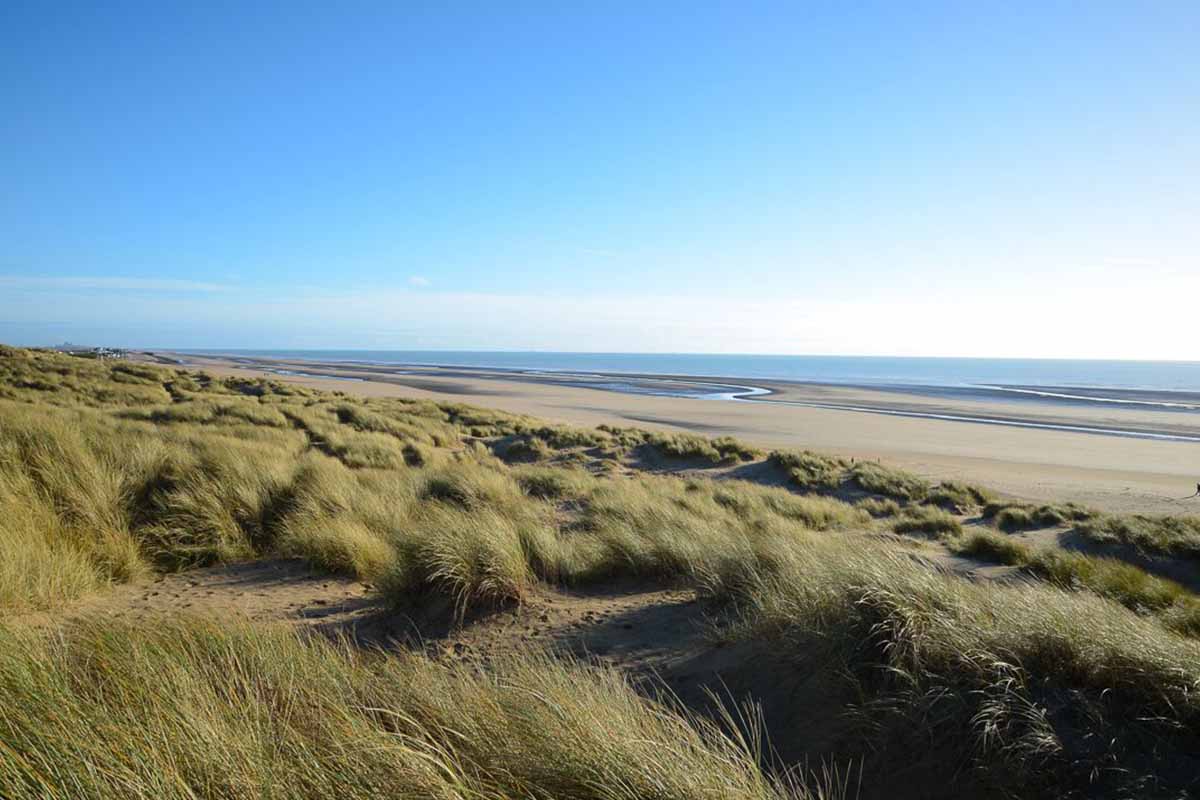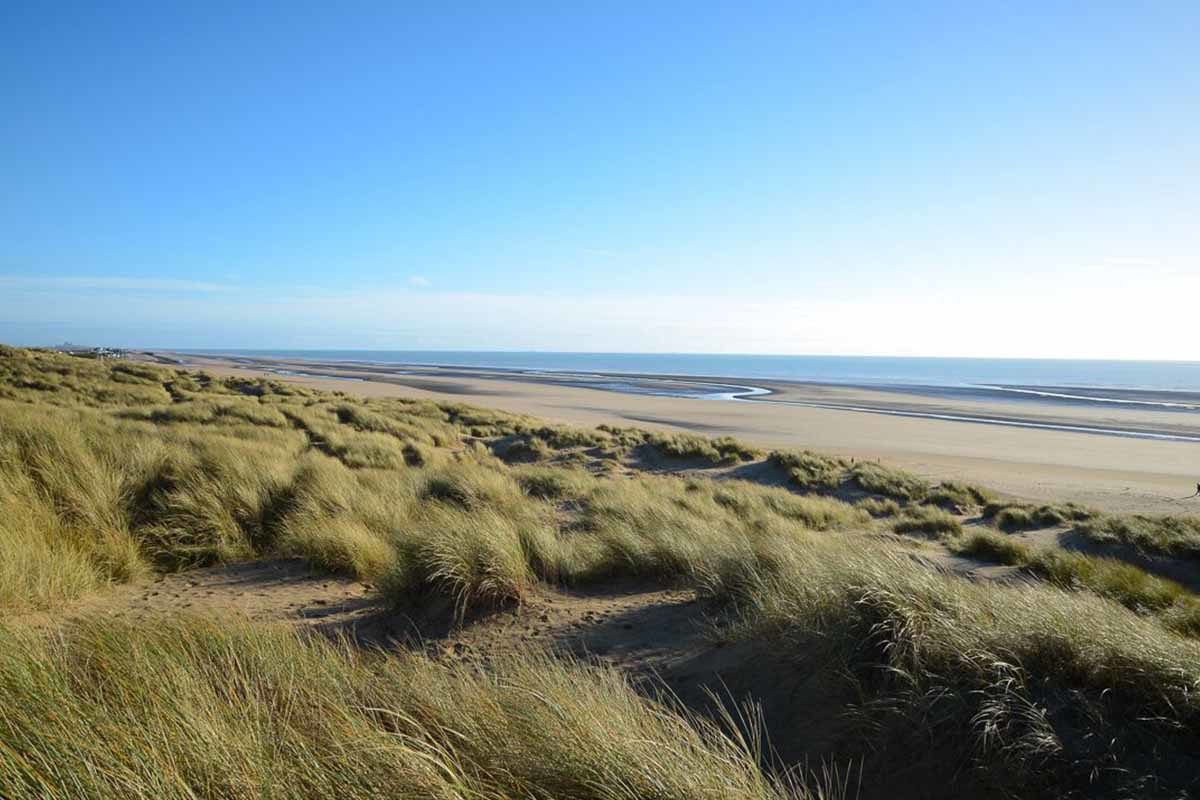 Its' accessibility from London makes it perfect for even the shortest of visits, we had 1 night, 24 hours, and found every moment a truly relaxing escape.
The Hotel
The hotel has 20 gorgeous rooms, many of which lead out to the garden and a couple of which are dog friendly (amazing- lots of dog watching to be done). We were indulged in a Luxury Garden room; think giant bed, free-standing roll top bath, divine Bramley bath products and a door leading out to our patch of the garden. We found a book on Mindfulness in our book case – these guys know what a Dose writers escape looks like!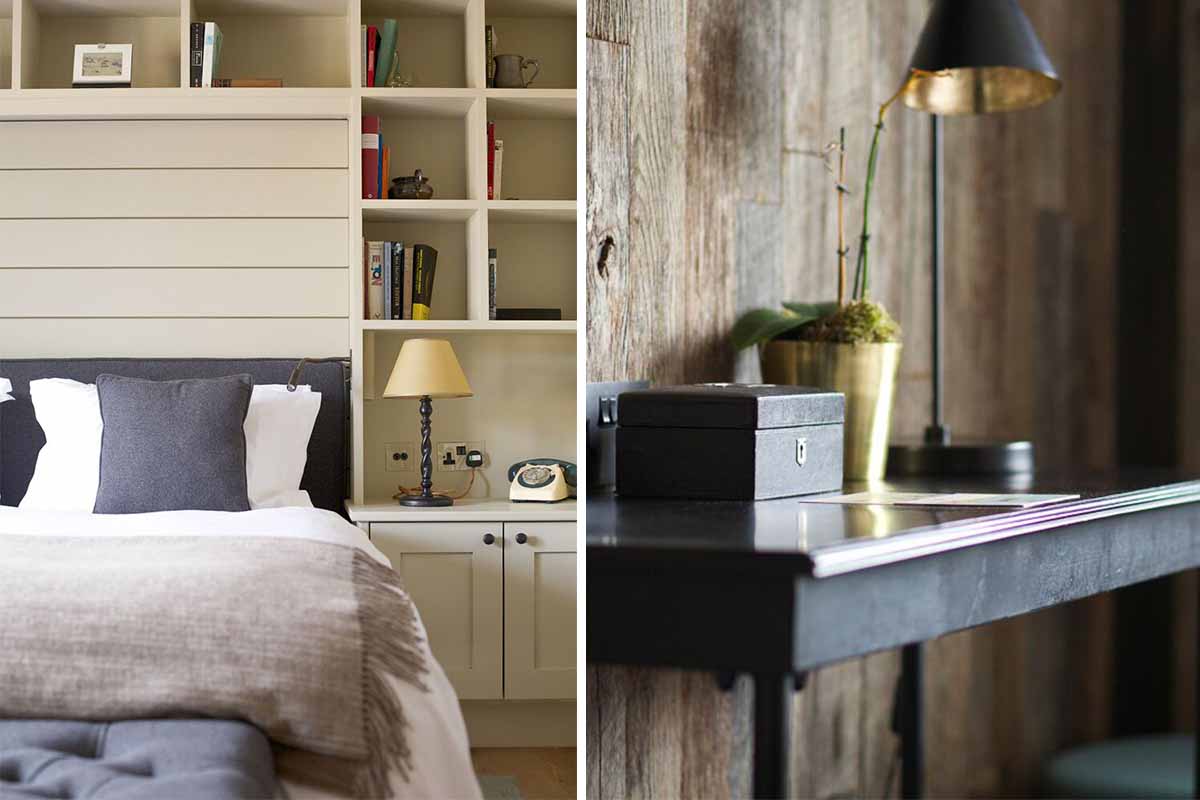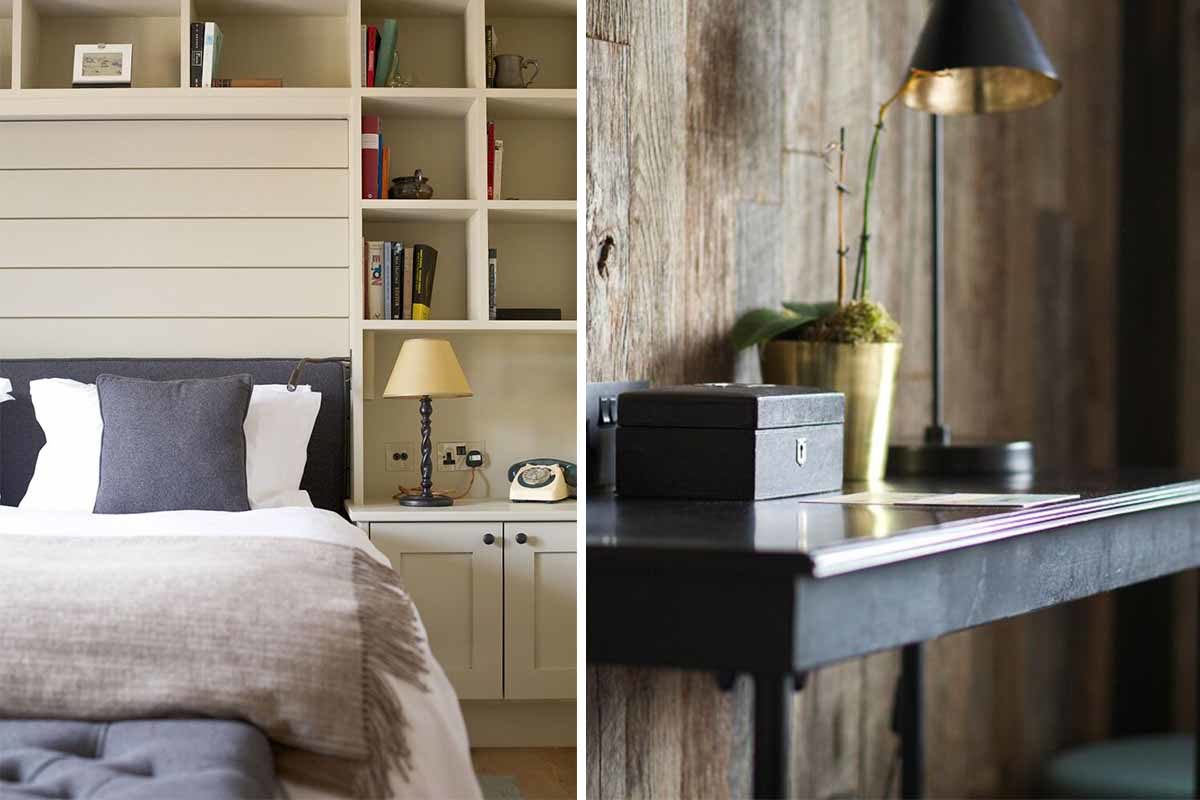 Last year they did extensive work adding in a reading rood and private dining room, that adds even more character to the gorgeous bar, dining room and terrace. There is also a beautiful marquee which can be used for private events or, like in my case, for yoga classes. The Gallivant aims to hold their twice weekly yoga classes on the beach (bliss!) however on our visit it was a bit windy and sand-blasted yoga isn't going to do much for anyone's relaxed vibe. Their resident teacher Sally was great, leading us through a nice flow followed by some challenging balances and headstands. Everyone got involved- including the first timer- thanks to her deft assistance.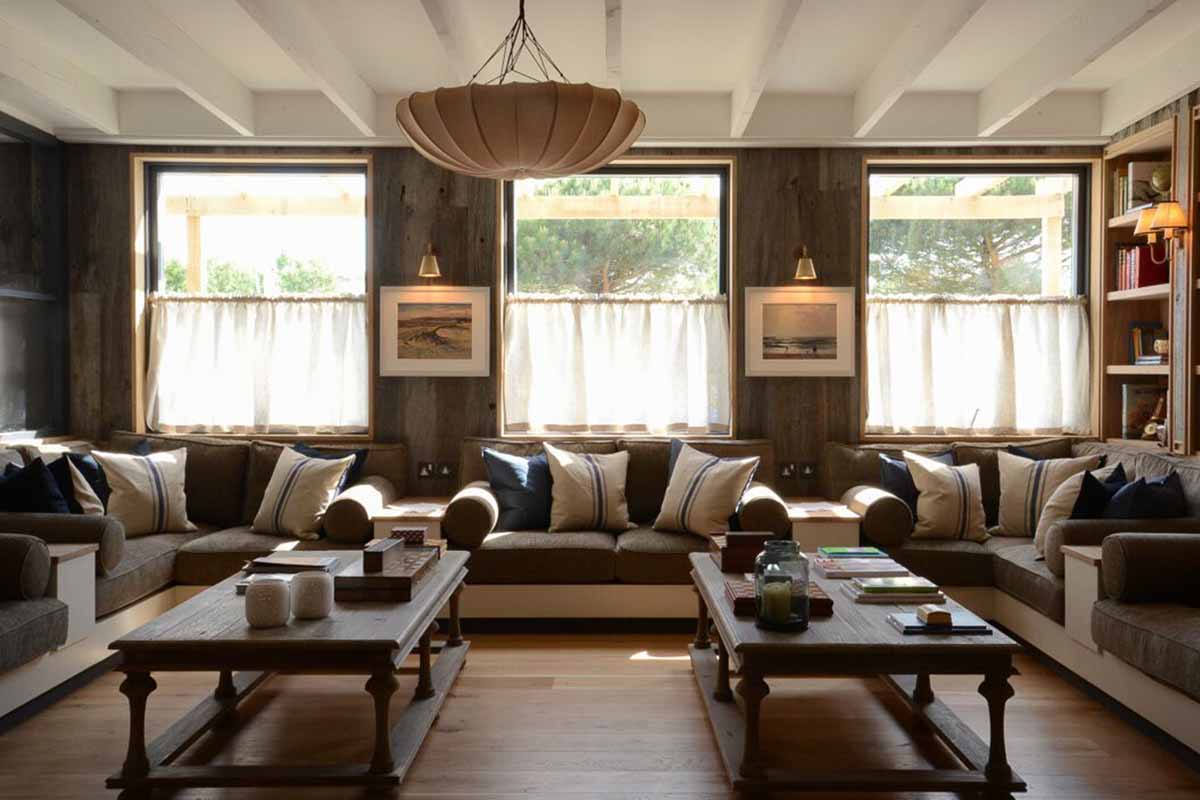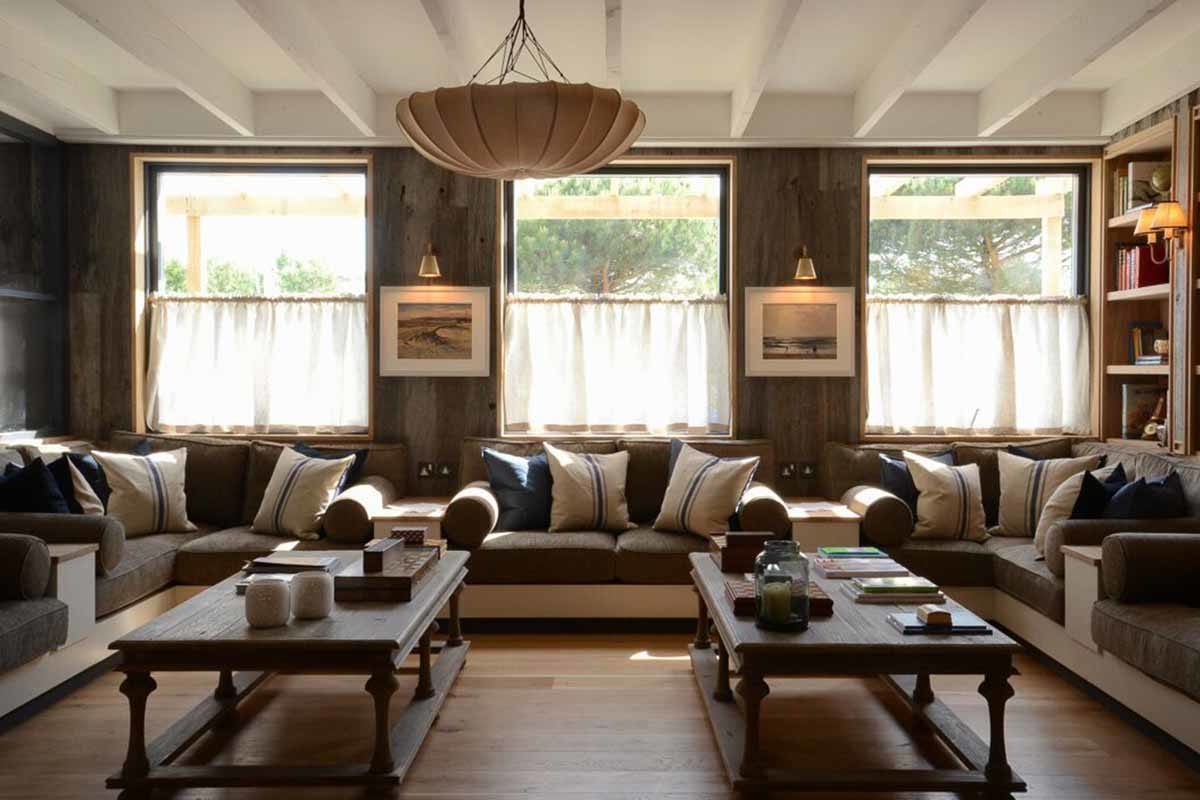 The Food
Describing itself as a 'restaurant with rooms' locality and seasonality is what drives the cuisine here. The team aims to source everything they can from within 30 miles of the hotel, an area rich in produce and of course fresh fish. The salt marshes that stretch for miles around the hotel make for the unique salt marsh lamb with its' distinct flavour. Everything else is responsibly sourced from trusted suppliers.
The result is a wonderful British menu that changes often, including a daily specials menu that is usually fish and thus dependant on what the fishermen have brought in that morning. There is also an impressive collection of English wines, many from nearby Chapel Down winery.
Every afternoon at 4 The Gallivant serve a complimentary afternoon tea to all guests, a perfect little treat after walking the endless miles on the beach.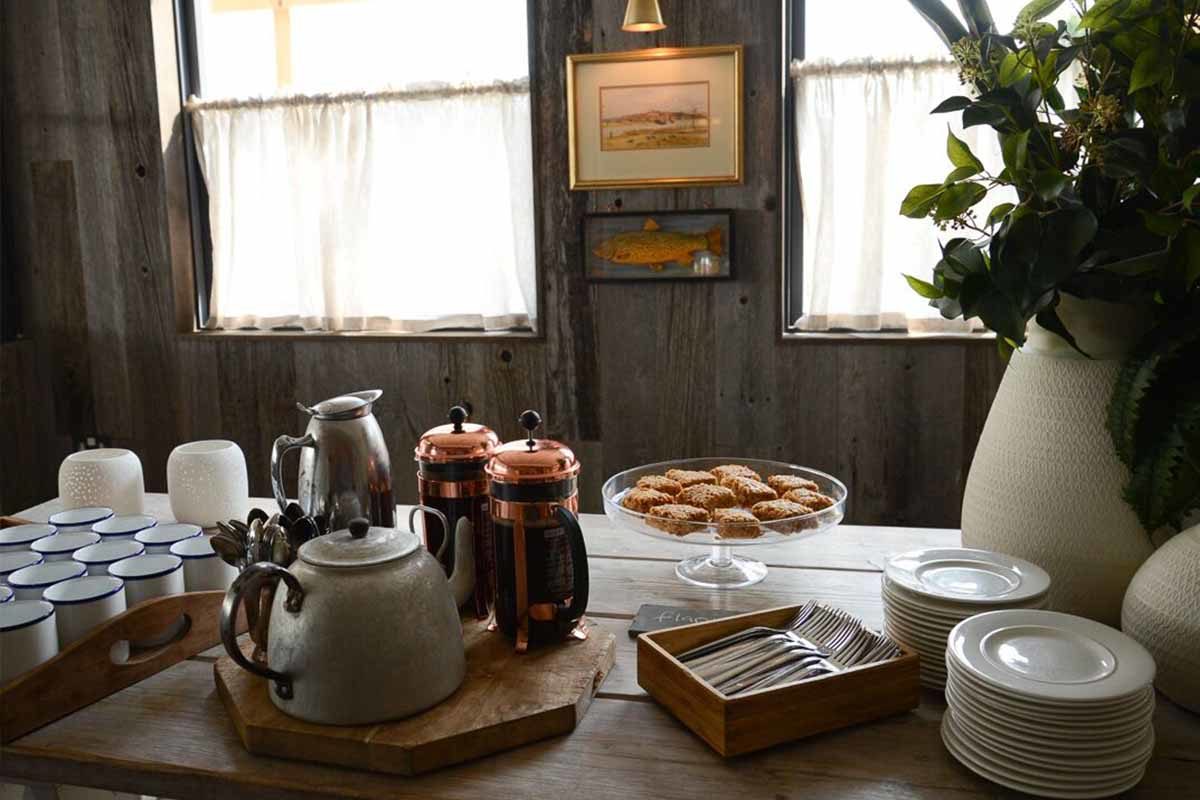 And now to dinner…We shared the pigs cheek croquette (crispy and delicious) and the amazing fresh crab with tomato and cucumber. Pretty as a picture and wonderfully light. We followed this with the sole – a plate of buttery heaven, and the infamous salt marsh lamb. After a day of clambering around the dunes we obviously found room for pudding and had the basil pannacotta with a sharp fennel sorbet, and the chocolate-iest chocolate mousse I've ever had.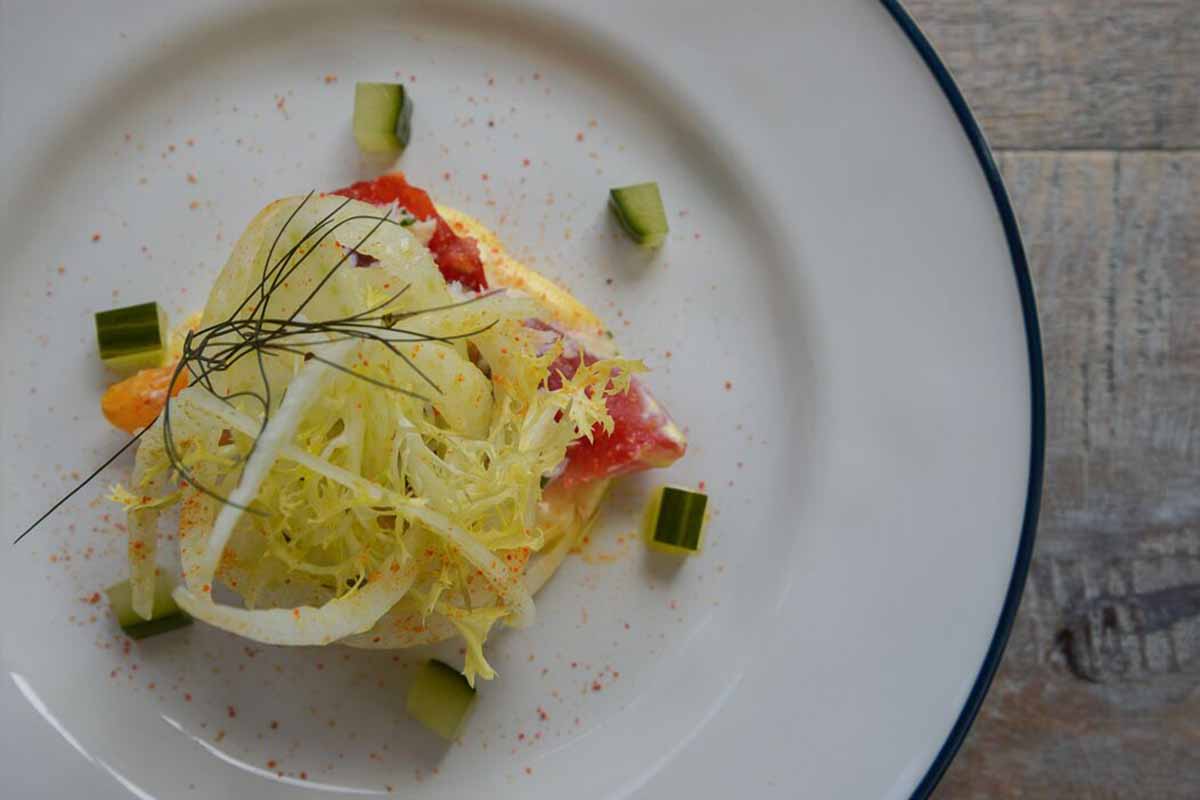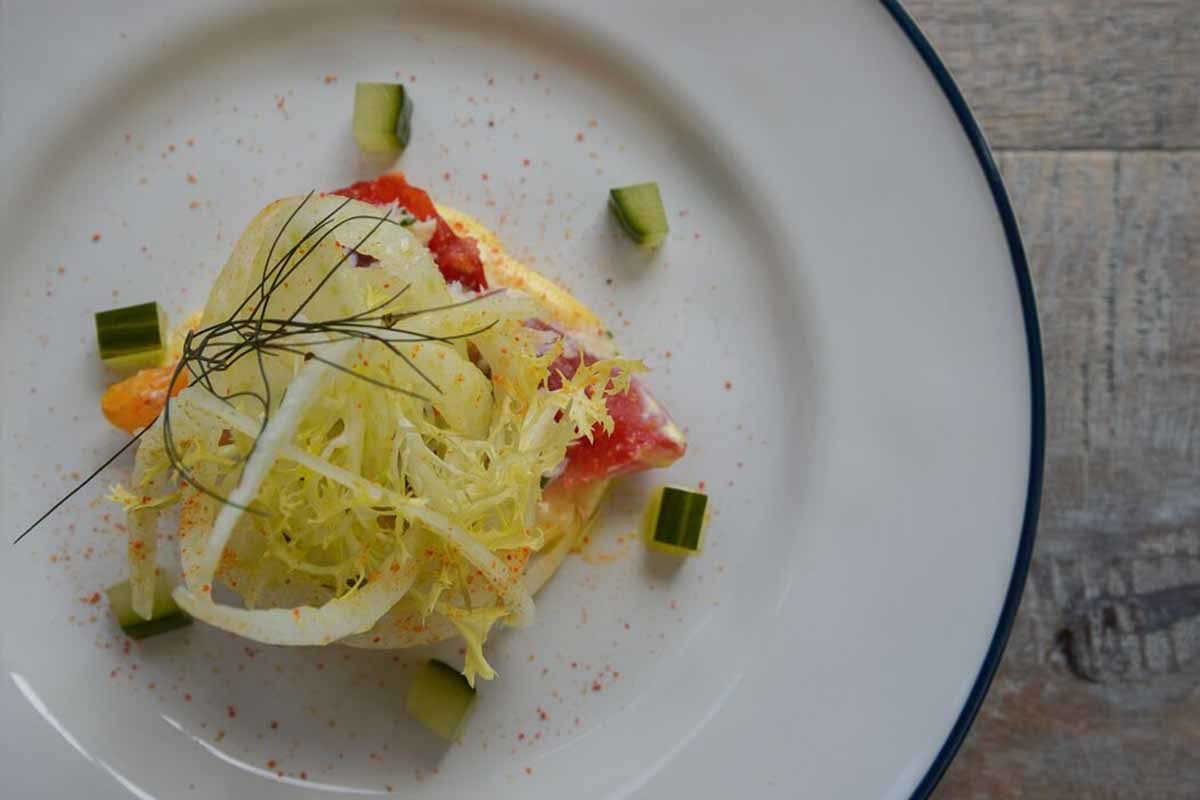 Breakfast the next morning was also great, a breakfast buffet is served with piles of fresh fruit, home-made banana bread, granola and bircher. Cooked items are to order and I went simple with boiled eggs and soldiers. Did I mention there is even a bloody mary station? Could be necessary if you've explored the bars 20+ gin offering the night before…
The Beach Hut Spa
I have never started my week with a massage. Far from the Monday morning norm however, I begun this Monday (after a heavenly breakfast and a quick stroll on the beach) with a full body massage in the Beach Hut Spa. Literally a converted beach hut nestled in the hotels garden, it's a serene space that immediately gets you in the frame of mind for a relaxing treatment.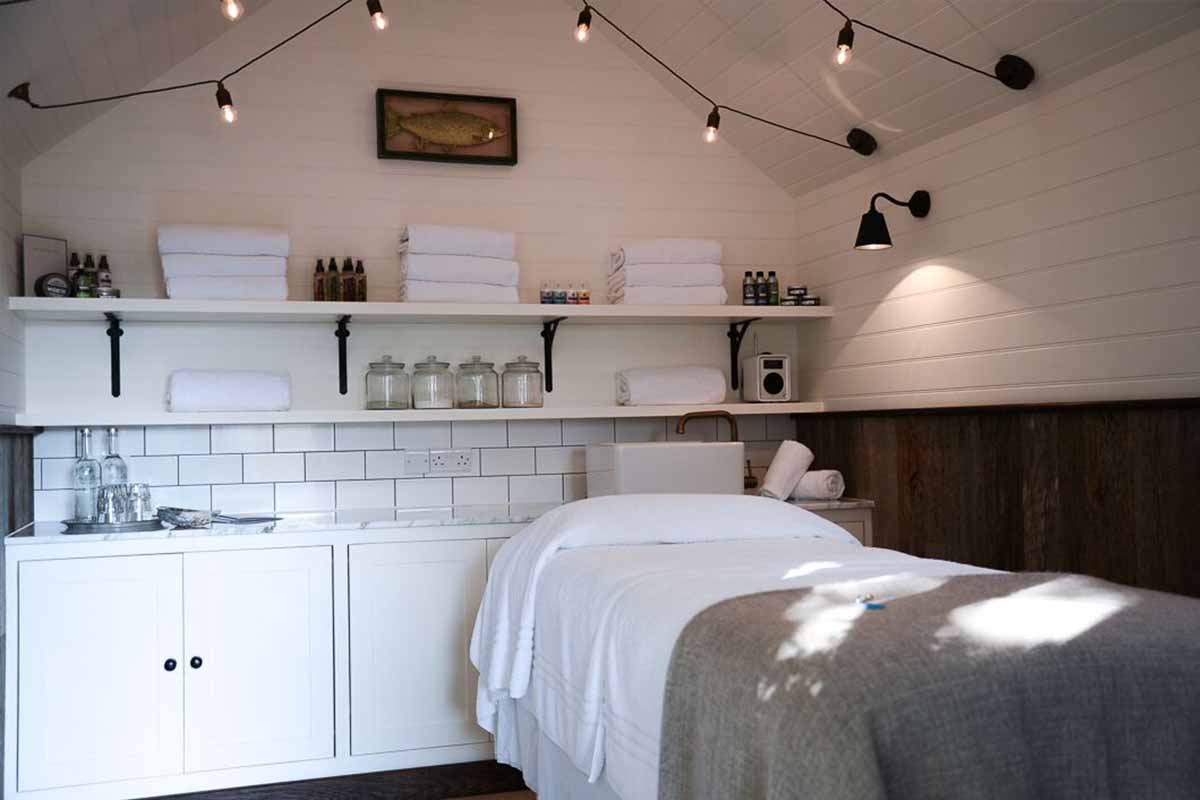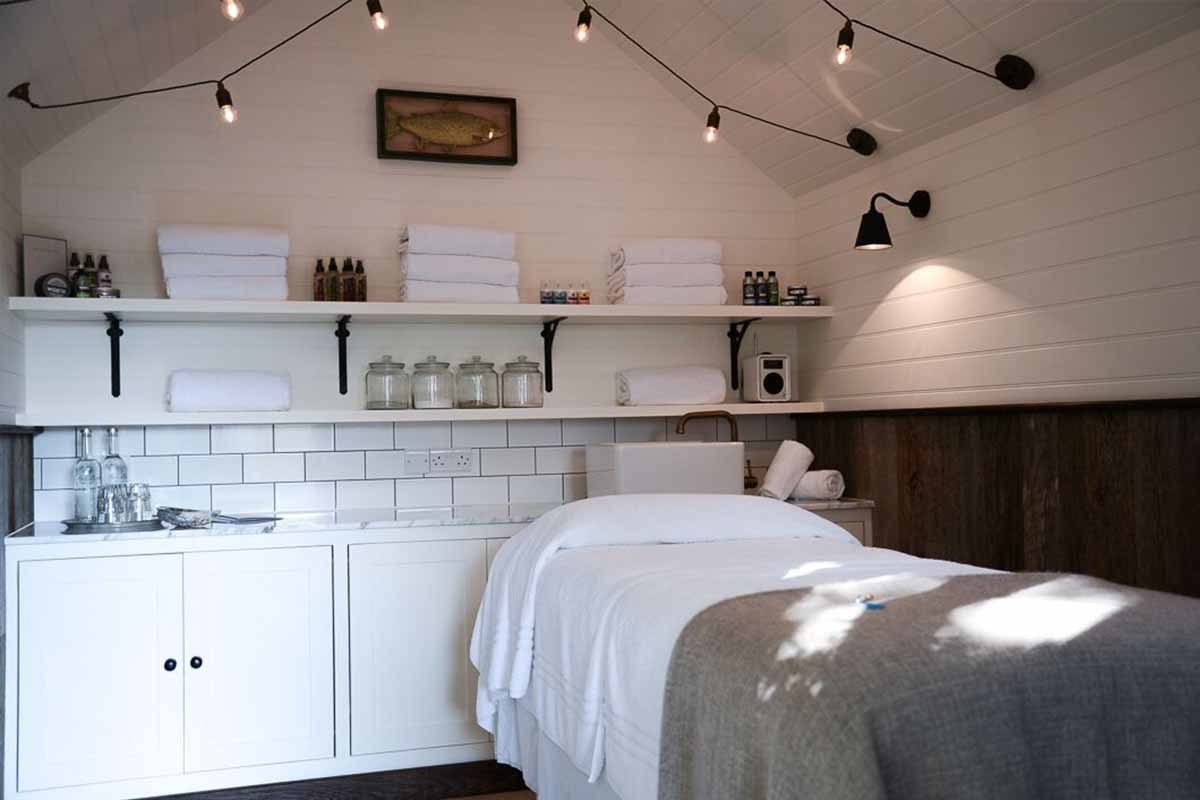 My therapist Siobhan checked in with me first to see what sort of experience I wanted – invigorating or soothing, firm or gentle. As I was heading back to London and to the office after, I went with firm and invigorating (else I would be peeling myself reluctantly off the bed) and the hour-long treatment was divine. Siobhan melted away tension without going too hard on any knots, using an oil from the Wide Eye range of natural and organic products.
If only all Mondays begun like this…
The Gallivant, New Lydd Road, Camber, East Sussex, TN31 7RB
Travel From London: Approx 2 hours drive from Central London. Train travel from Kings Cross St Pancras to Rye (Sussex). Book a room at The Gallivant here.
By Ishbel