Sure, we go to a restaurant for the food – but we like an Insta-worthy space to look at, too. Swoon over these interior and exteriors around the world and bookmark them for the bucket list…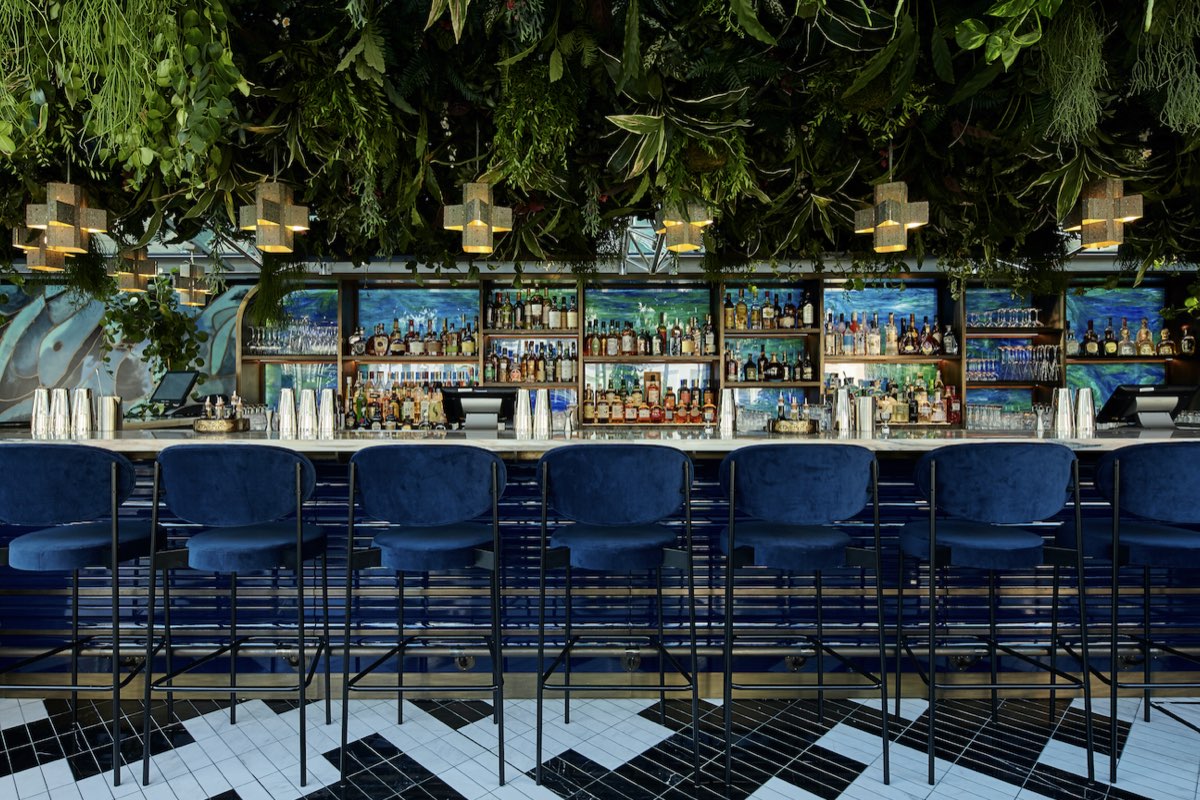 The new Sushisamba in Covent Garden is utterly gorgeous. It may not have city views like its sister restaurant, but its indoor greenery, checkerboard floor and blue velvet bar chairs are utterly gorgeous. The Brazil meets Japan food is pretty great, too.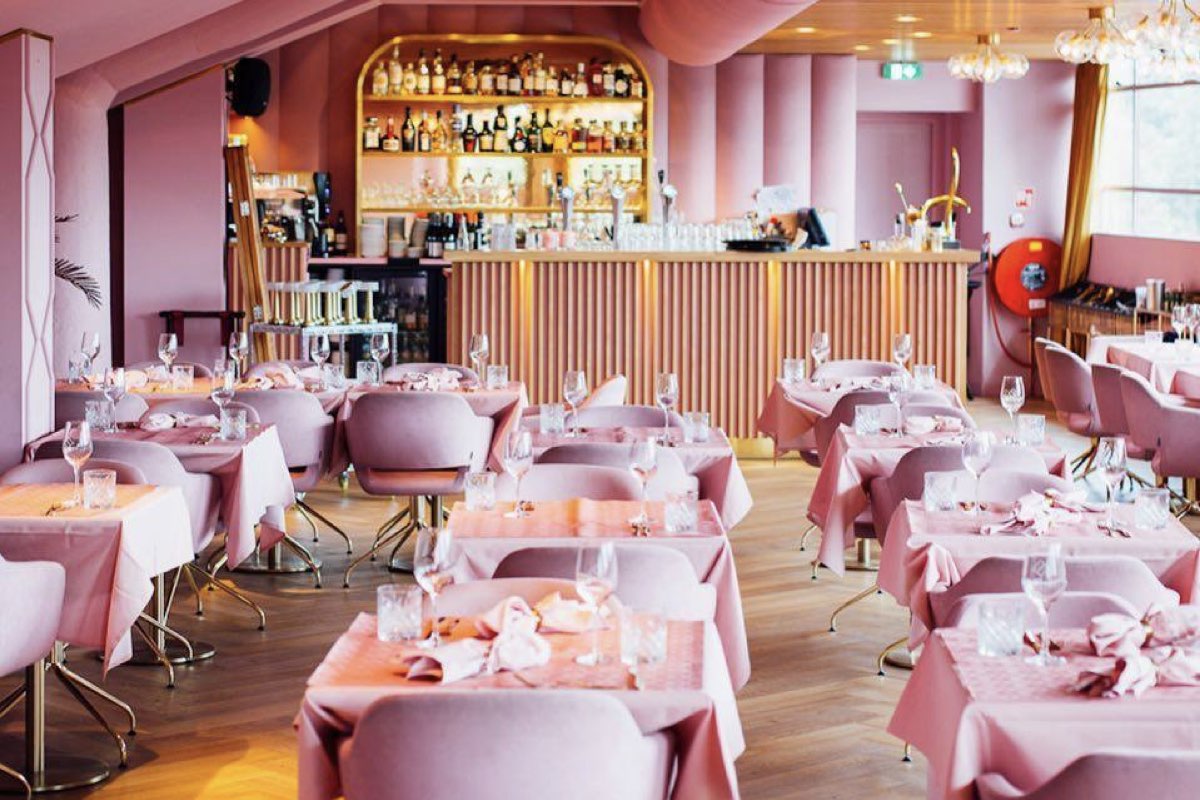 MaMa Kelly is the restaurant of your Instagram dreams. This Pepto Bismol pink eatery, located in Amsterdam's Olympic Park, serves a 'surf and turf' style menu (chicken or lobster) and fabulous cocktails. Just as lush as the velvet booths are the truffle and parmesan fries.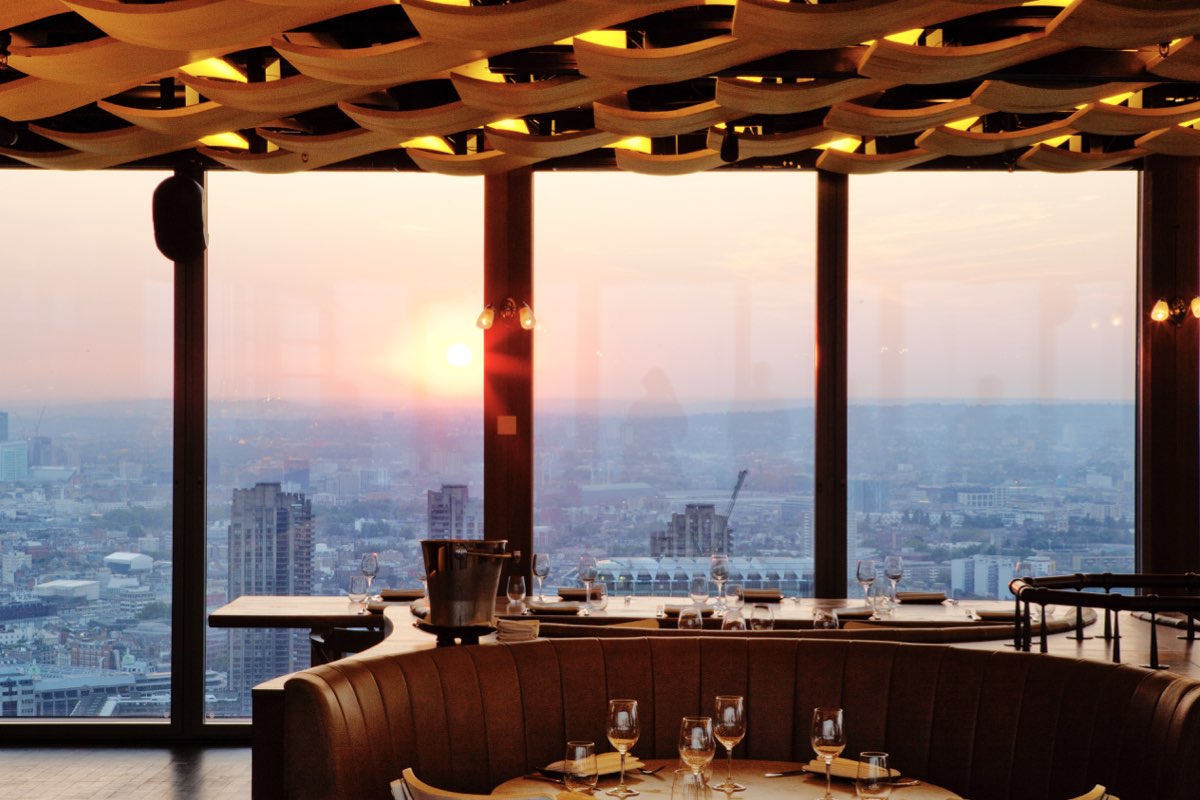 Now, if you do like a view, Duck & Waffle is where you want to go. Open 24/7, the Instaworthy thing here is the fact that you're 40 floors up with views over London, whether it's sunrise or sunset. The lifts that whoosh you up are double-glazed and travel at 5mps – you'll be at the restaurant in just 40 seconds. Decor is modern and doesn't overshadow the exterior: think stainless steel, frosted glass, white marble and ceramic tiles.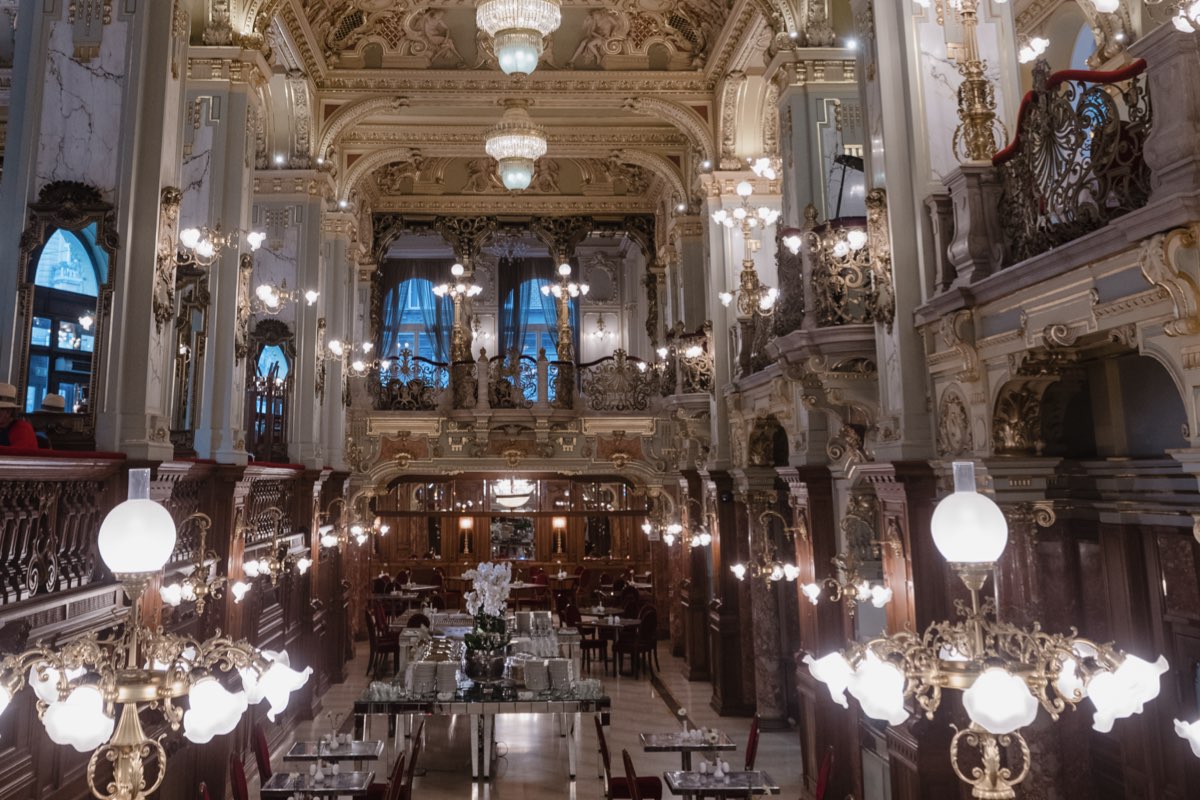 New York Cafe in Budapest is located within The New York Palace hotel. A sumptuous, sensuos feast for the eyes, it has preserved all the authentic decoration and flair that made it the hub of Hungary's cultural and intellectual community. Cast your gaze upwards to the ceiling and you'll see frescoes by Gusztav Mannheimer and Ferenc Eisenhut, dating back to the mid-1800s. All around you, Venetian glass lamps softly illuminate the marble columns and gilded stuccoes.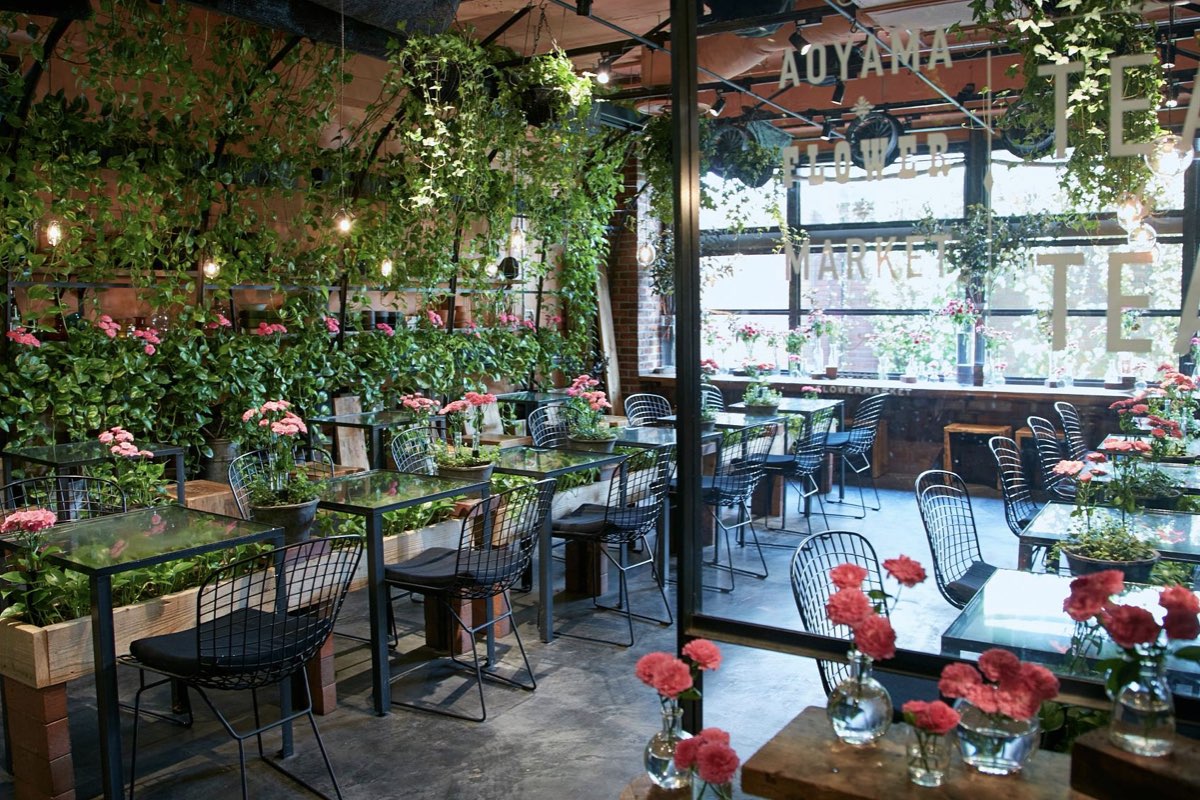 Aoyama Flower Market Tea House in Japan is a restaurant within a florist. Fittingly, it is decorated with fresh greenery and flowers, showcasing the best seasonal blooms with displays that change weekly. Even its sweet treats are decorated with edible flowers – Insta away.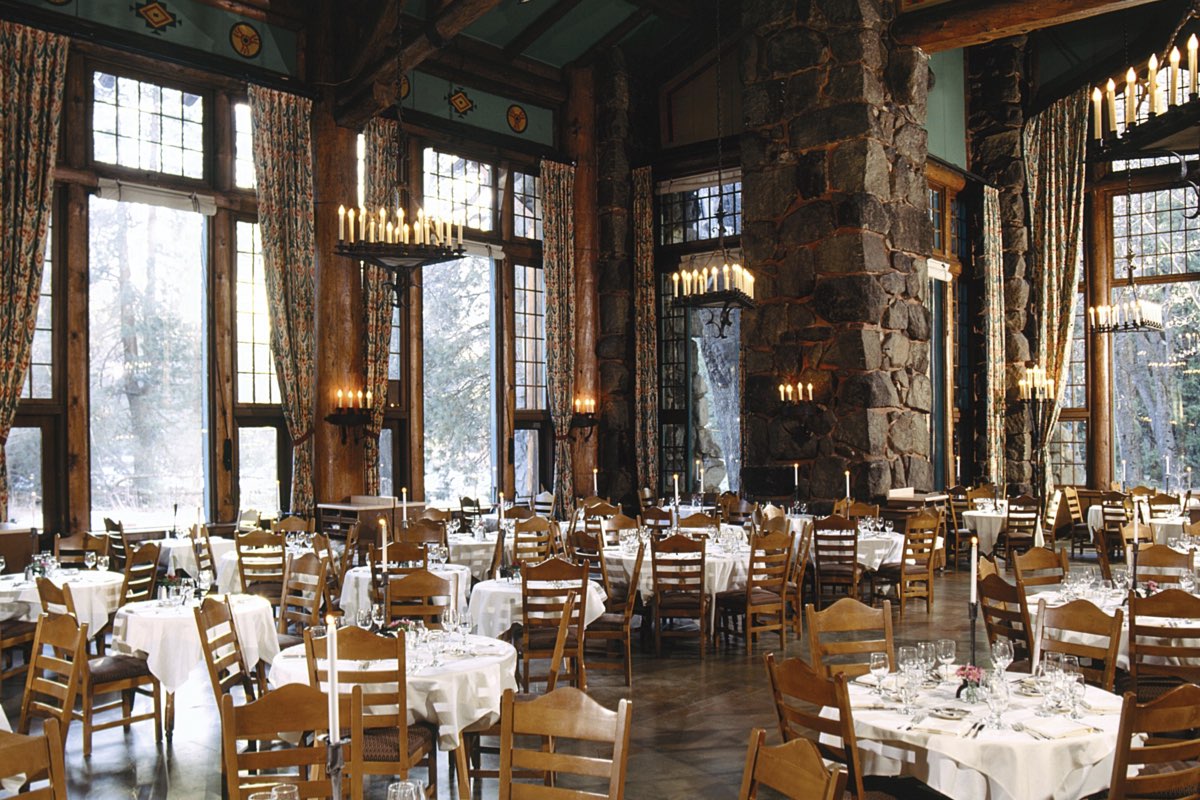 The chandelier-lit dinning room in the Majestic Yosemite Hotel looks out onto the awe-inspiring Yosemite National Park. The room with its grand 34-foot, chandelier-studded ceilings is the perfect base from which to explore (and photograph) the wildflowers, trees and butterflies in the park.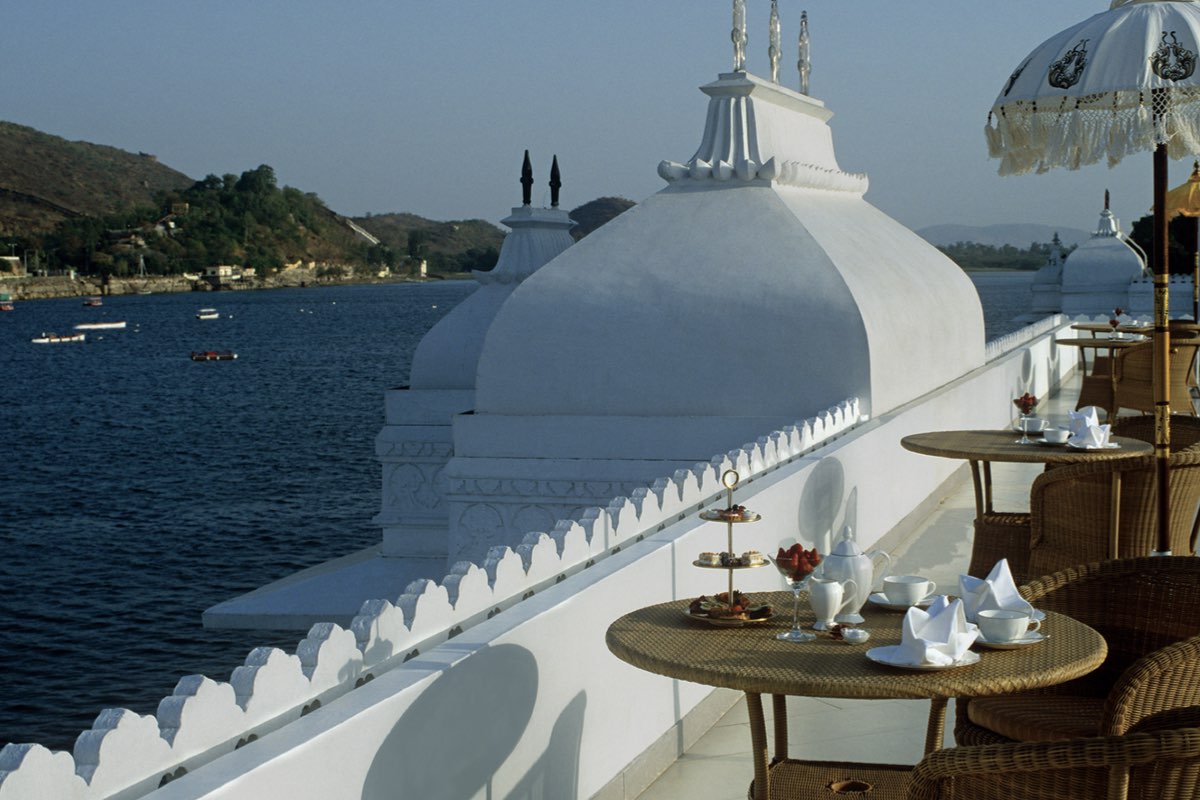 Bhairo at Taj Lake Palace is a romantic rooftop restaurant with stunning views of the Palace of the King of Mewar and Lake Pichola. Enjoy an in-house fortune teller who reads palms and traditional nightly dance performances. It's super exclusive – the hotel is reached by boat.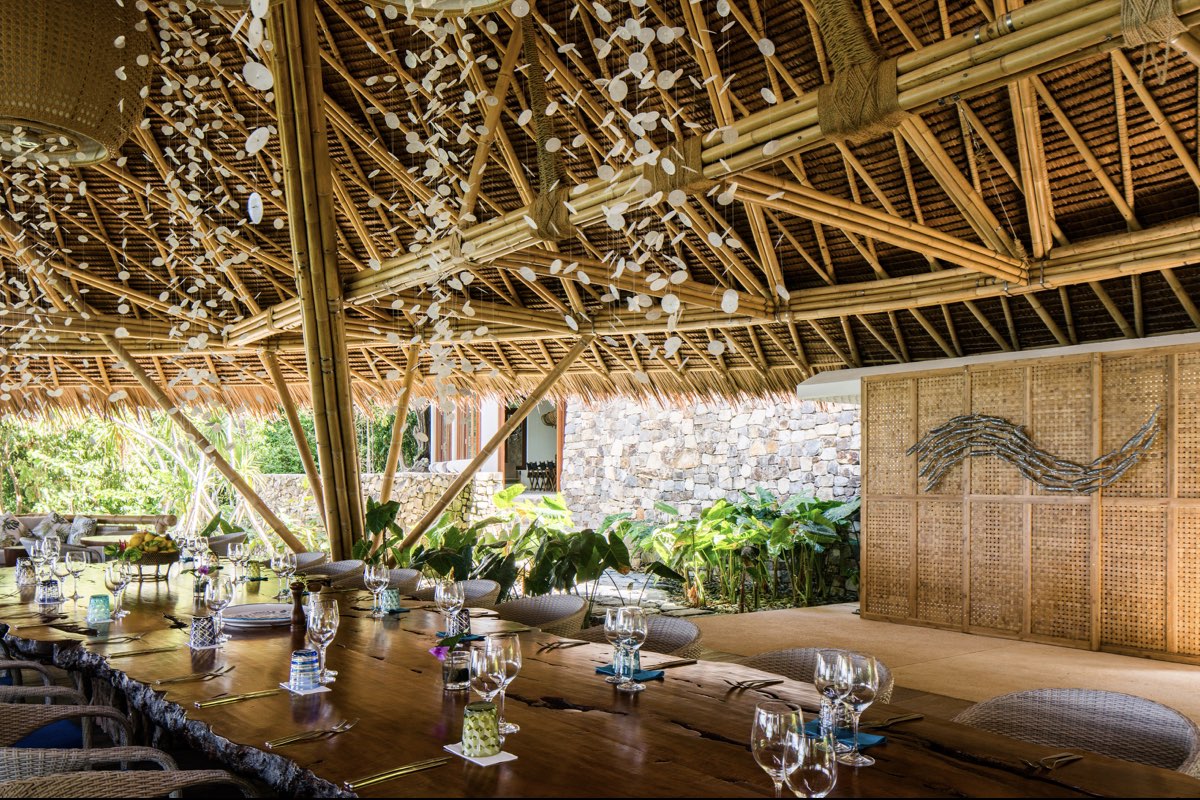 Bawah Reserve is an off-the-beaten track group of six tropical islands in the Riau Archipelago, Indonesia. At the reserve's Treetops restaurant, you dine in a forest canopy, surrounded by the tropical rainforest and with stunning views of the sparkling lagoon. The restaurant itself is a bamboo pavilion with a stunning light installation, which magically changes colour throughout the evening. One for the ages.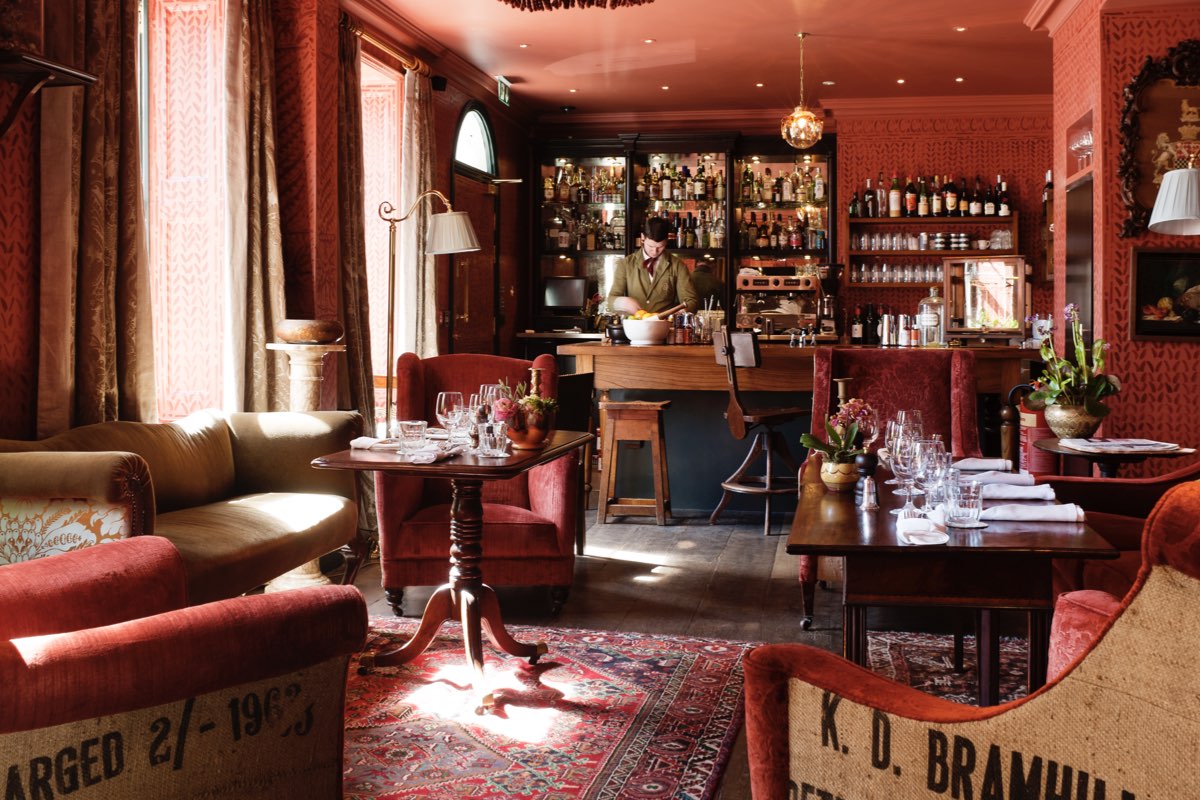 Zetter Townhouse may be more of a bar than a restaurant, but there are snacks and then they're delish – and when it looks as good as this, you'll want to know about it. Think the ultimate in eccentricity: nooks and crannies, knick knacks, taxidermy and Victorian memorabilia. Easier to see than to explain.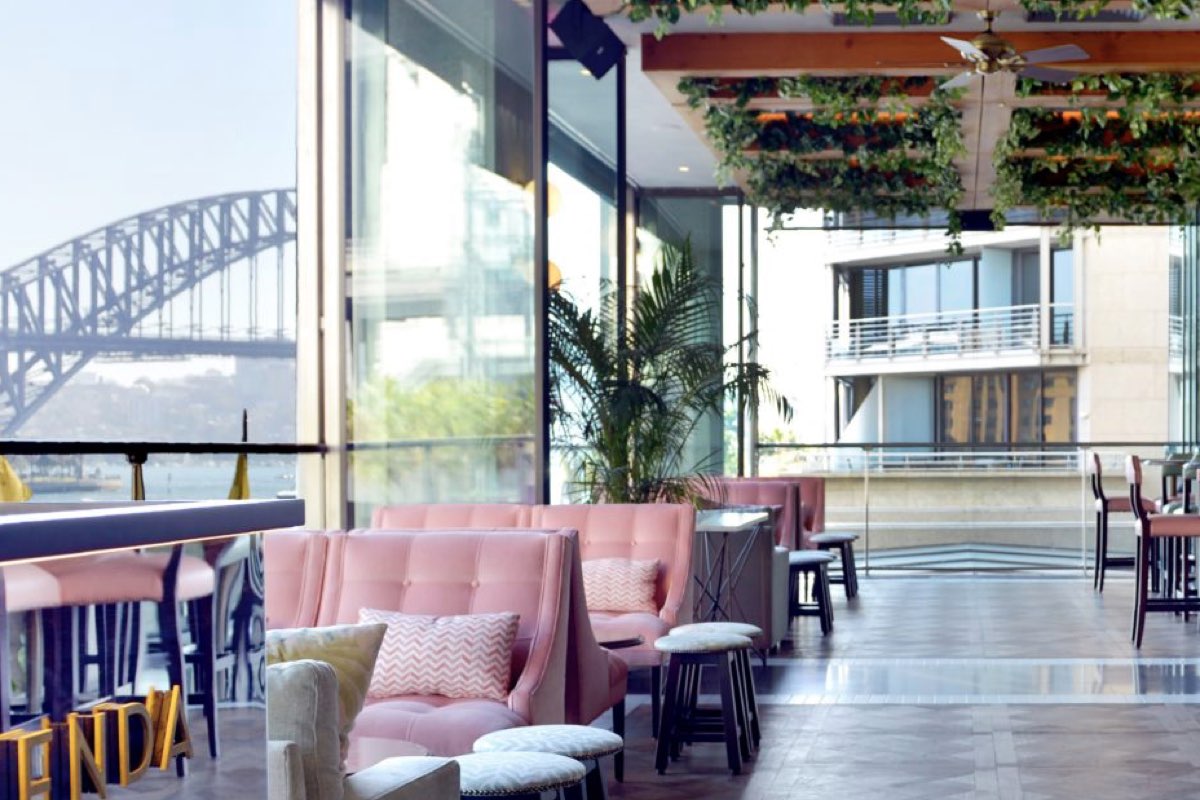 Indoor greenery, pastel hues, epic views of the Sydney Harbour Bridge – check, check and check. This decor is all about Cuba-meets-Miami, for a fun, tropical look, with all the prints and patterns you could possibly want. You'll probably be too busy soaking up the sights and supping on a spritz, but if you do fancy some food the offering is light bites from burgers to ceviche.
Main image: Photo: Rene van Dongen | MaMa Kelly
Get your weekly DOSE fix here: SIGN UP FOR OUR NEWSLETTER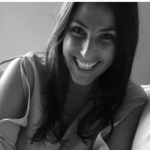 Charlotte is a London girl through and through. She sweats through spin and puffs through Pilates to justify trying the latest restaurants and devouring copious amounts of sweet potato fries, burrata and bread – preferably on holiday. Her favourite destinations include Italy, the Maldives and anywhere where the sun's shining and there's a strong breakfast buffet. She's obsessed with walking, visiting farmers' markets and reading. She's also learning to cook. Wish her (and her husband) luck.